47. Mayfield Avenue, Heanor. On this and surrounding roads are a number of Concrete Utilities columns. The choice of manufacturer is unusual with the Stanton factory being very close, and certainly the CU columns are only confined to these few streets. Most are sleeved, however the ones on this road still have their original, very angular brackets.
SPONSORED LINKS: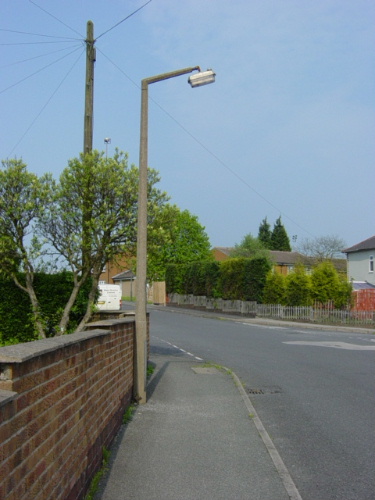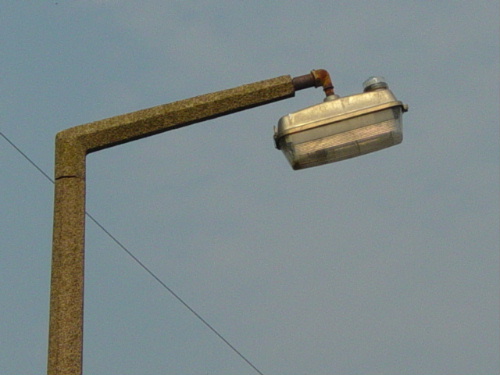 This bracket has been modified to accommodate the top entry lantern, in this case a Beta 5.
Since photographing, the column has been sleeved.
---
CLICK HERE TO MAKE A MONETARY DONATION
© 2002 - English Street Lights Online