4MA. Meadow Lane, Derby City Centre Installed along the roadway to the side of Northcliffe House (the home of Derby's Telegraph newspaper for many years, before the site was given over to other businesses) are four Thorn QC10 10 m octagonal aluminium columns with single-arm outreach brackets, all of which support Philips MA 60 180 Watt SOX lanterns. The installations are likely to date from 1981, when the Telegraph moved to this site, having vacated the old Corn Exchange building on Albert Street in the City Centre. These installations may no longer be in operation, as floodlights attached to the columns also appear to be abandoned, and newer floodlights attached to the buildings may have replaced them.
The first installation is located close to where Meadow Lane becomes Meadow Road - not that any "meadows" exist on either these days! The floodlight attached to the column here has lost its front cover, and the SON-T lamp has blackened.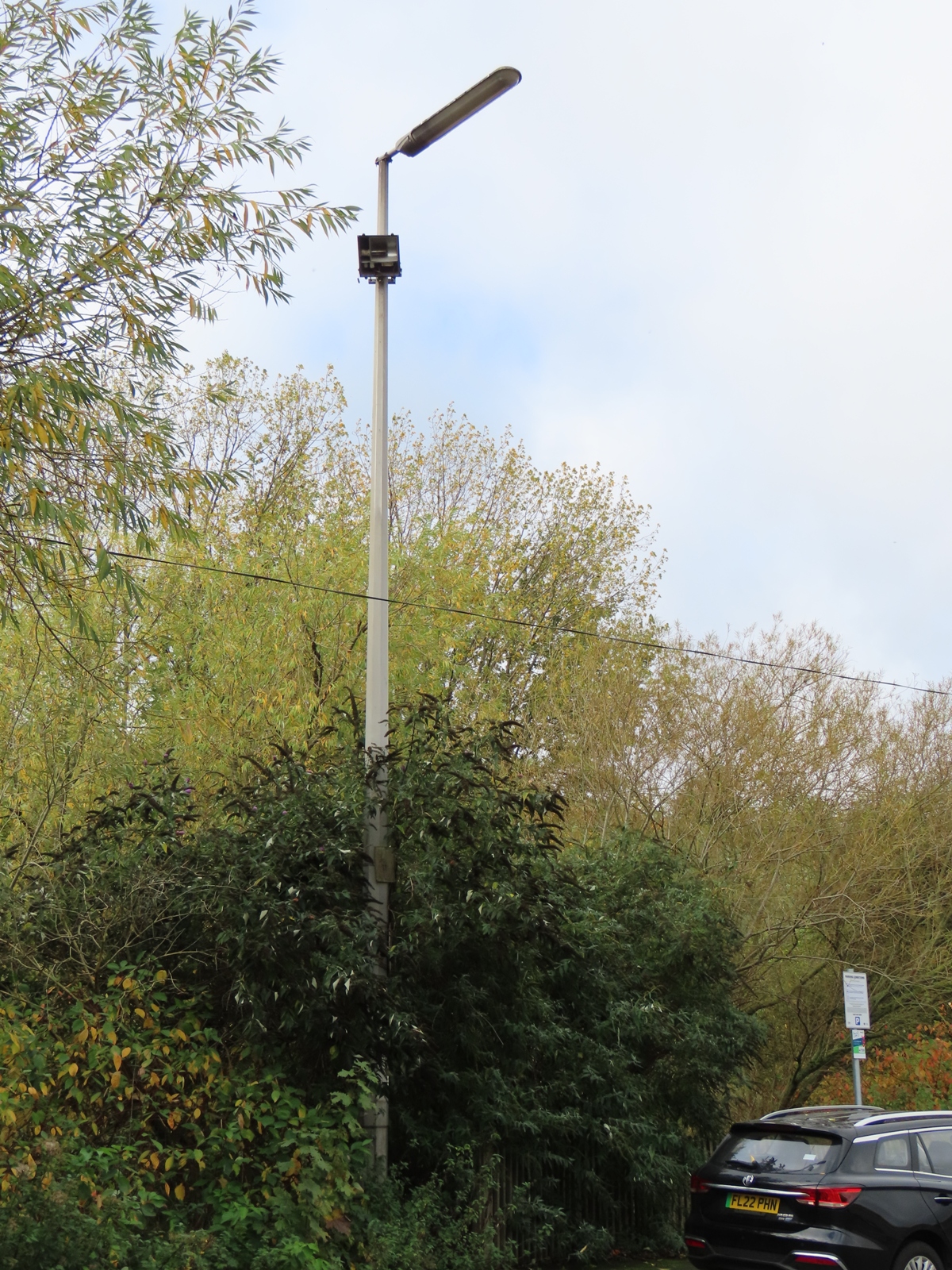 An indicator of these being older MA 60s is the lack of a bowl clip at the front of the lantern; one was added here on later models, to provide a better seal at this portion of the bowl.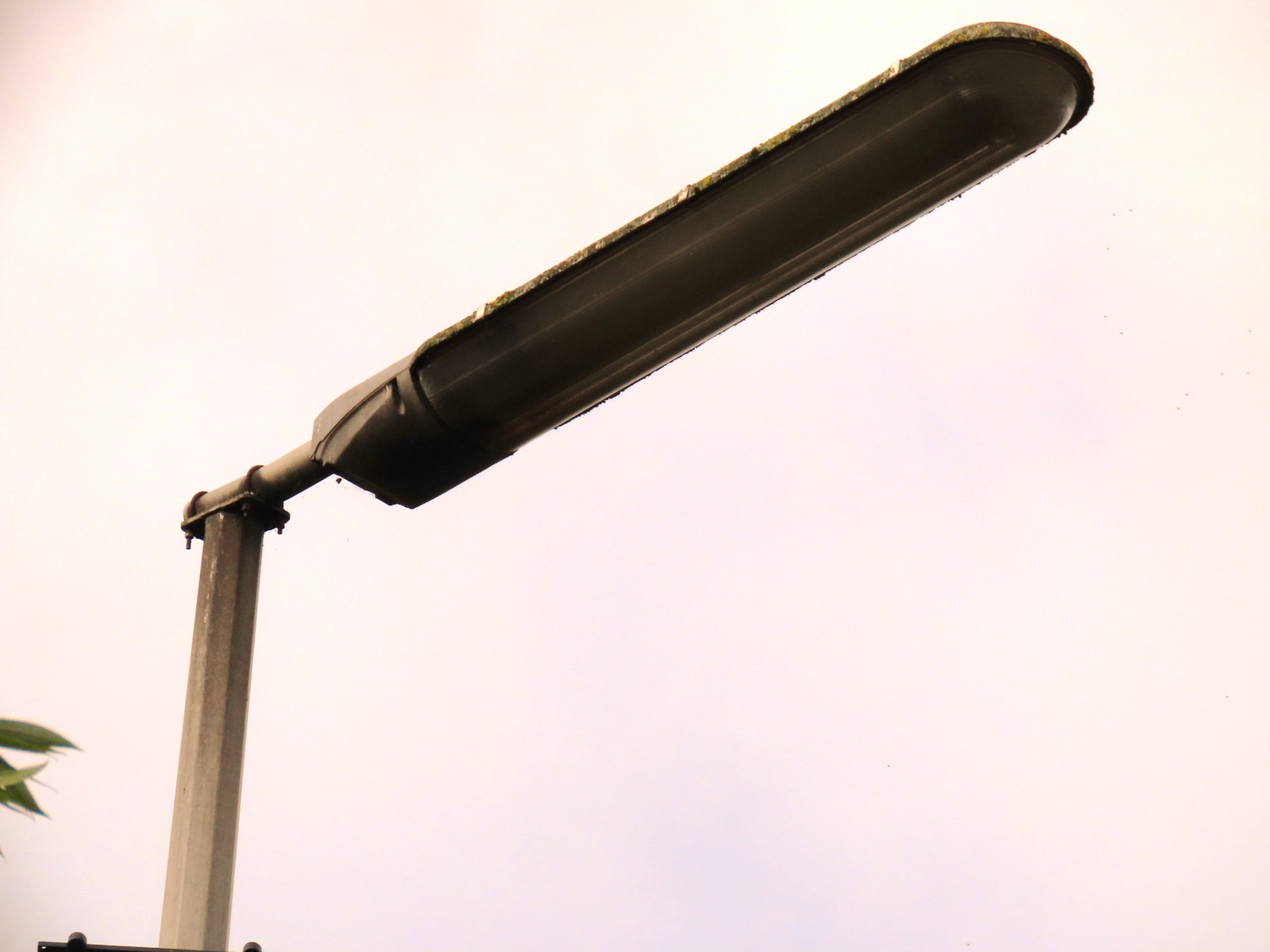 The columns are sectional in their construction, with the individual sections slotted together and bonded with epoxy resin as part of the manufacturing process.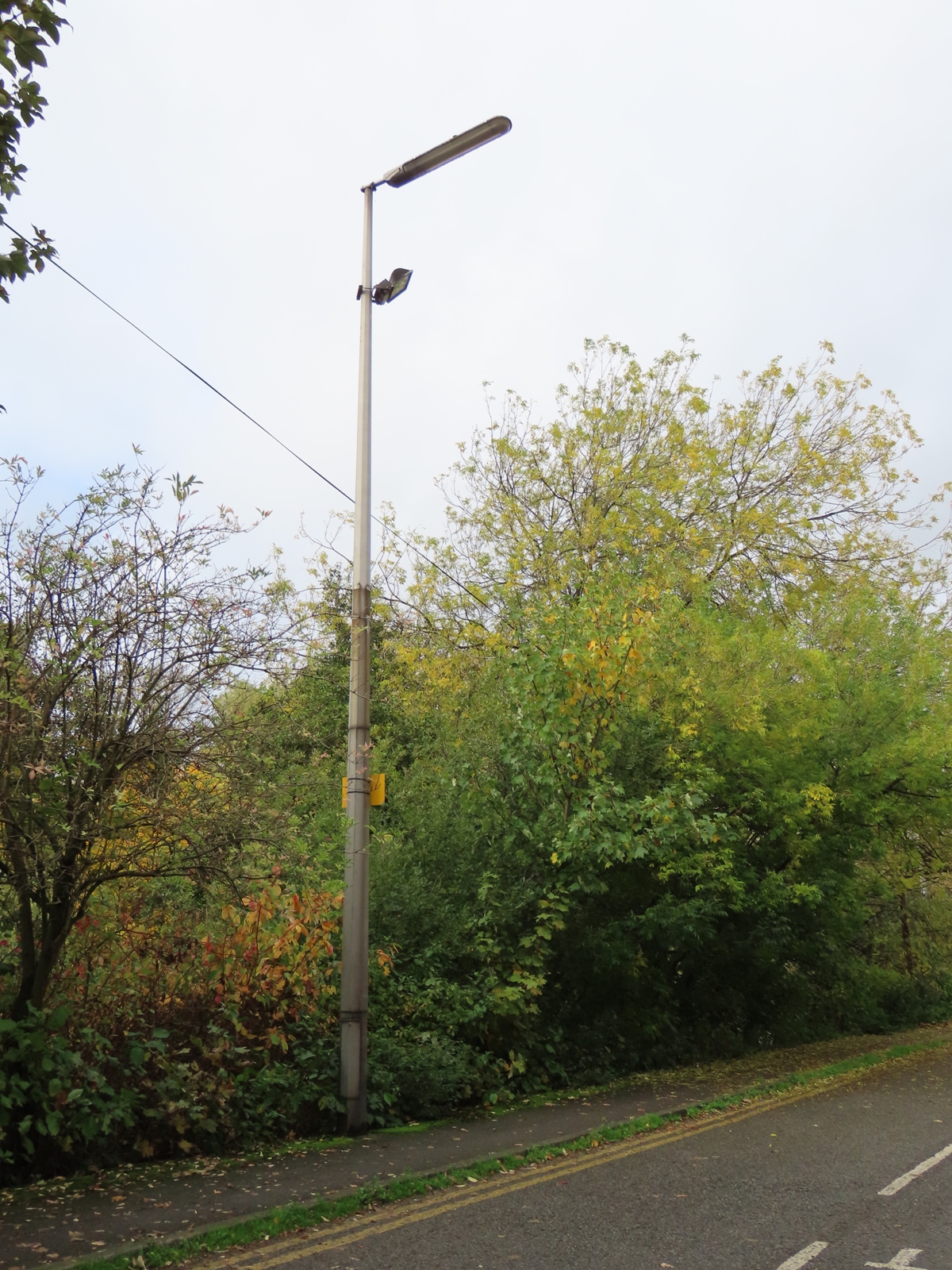 The bracket secures to the column by being clamped by two u-bolts that pass over it. Given the length of the lantern (1594 mm (5′2″)), the bracket appears rather undersized.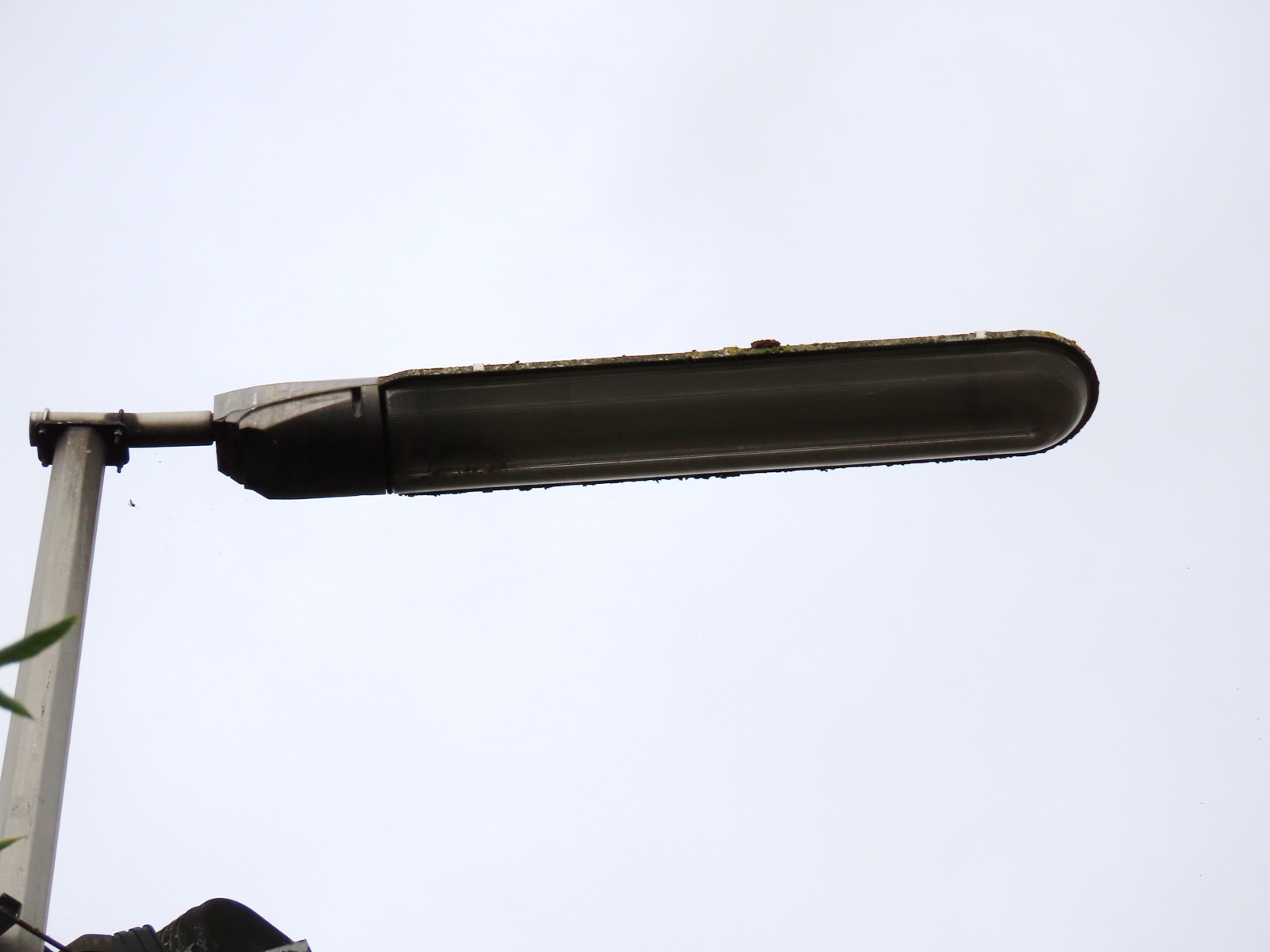 The third column is surrounded by trees, and is difficult to photograph, but the fourth column (located adjacent the footbridge leading to the Bass Recreation Ground), is more exposed.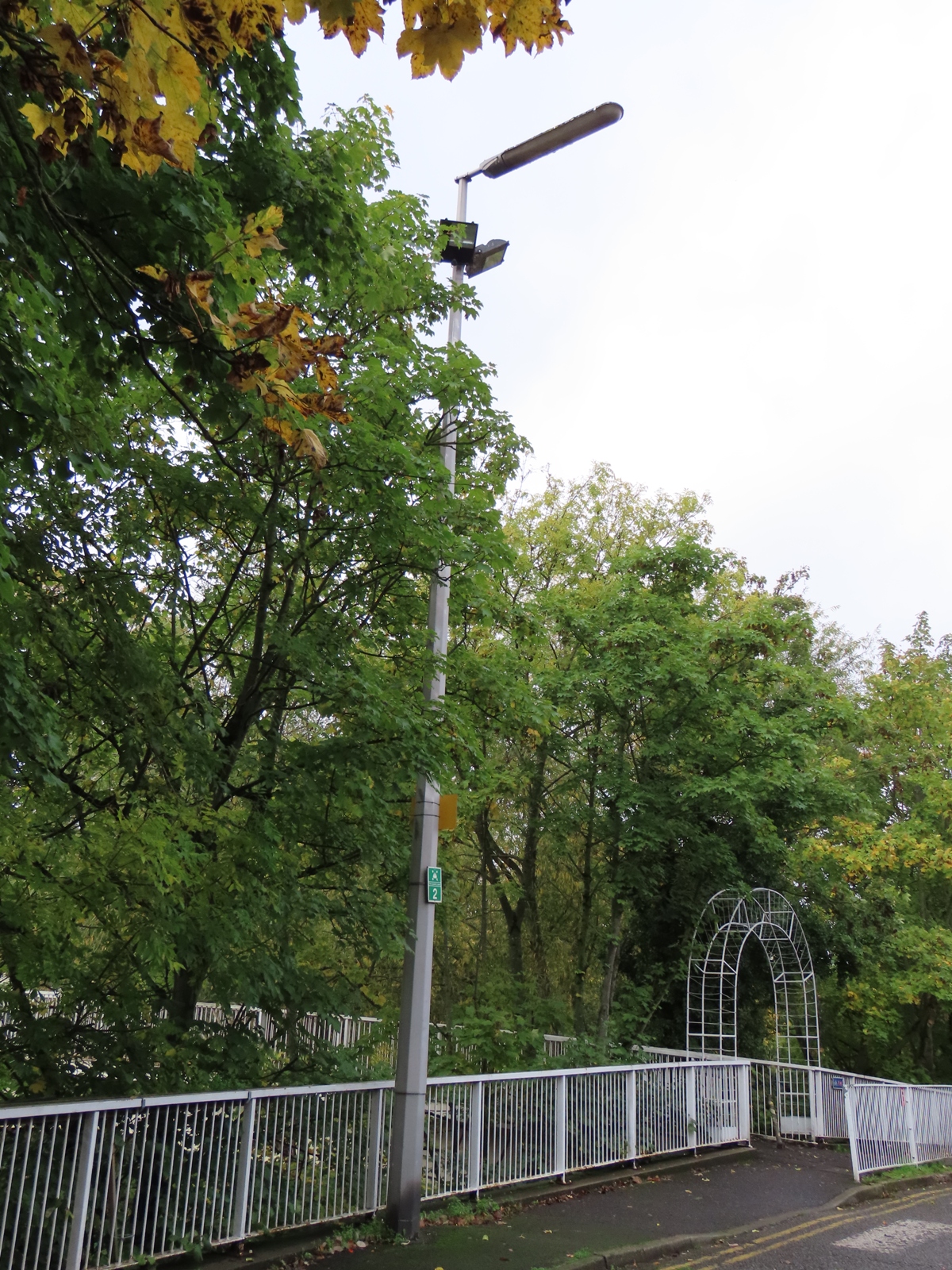 The lamp control gear is housed in the cast aluminium gear shoe at the rear of the lantern.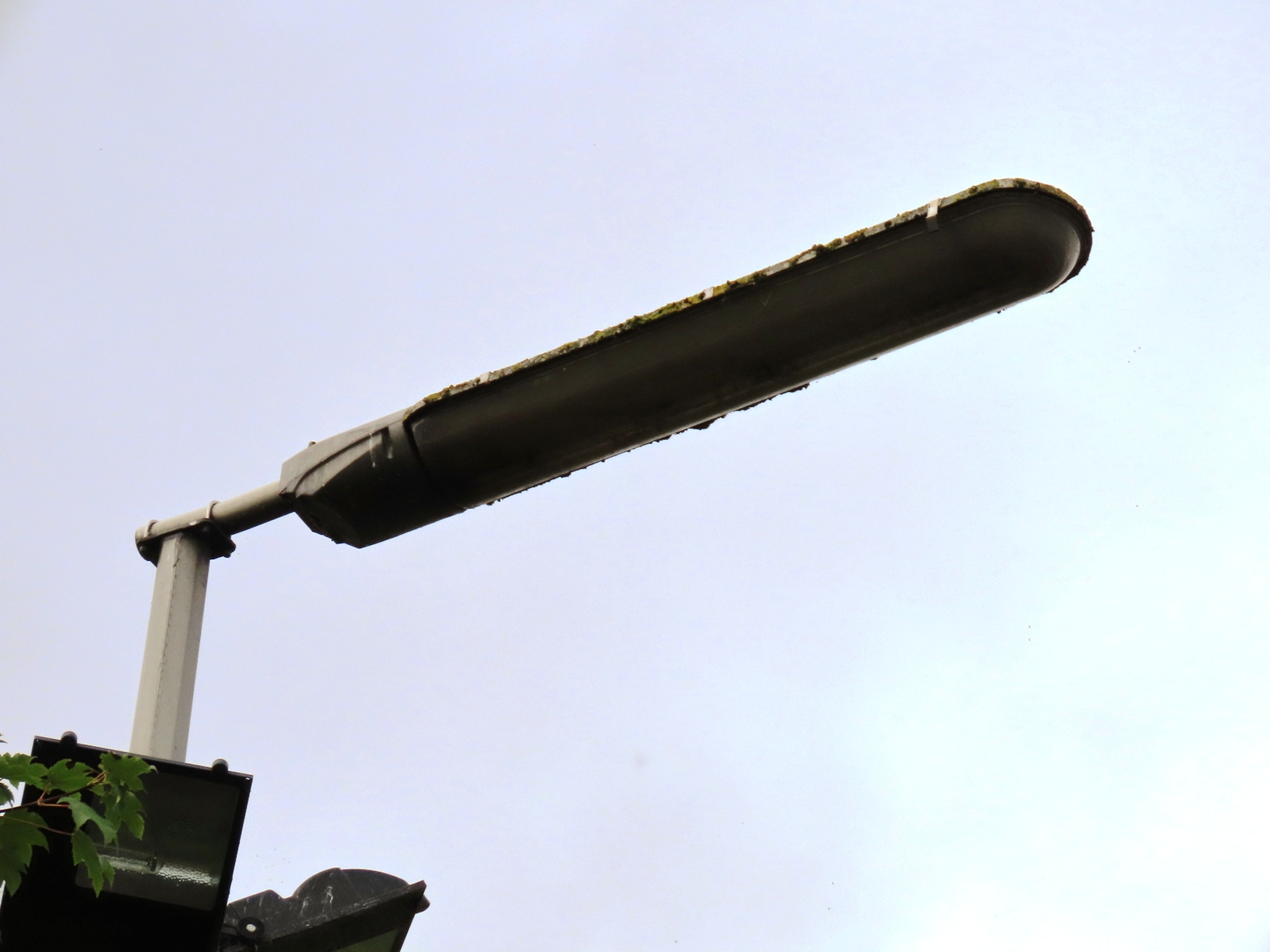 The installation is situated at the end of the accessible roadway.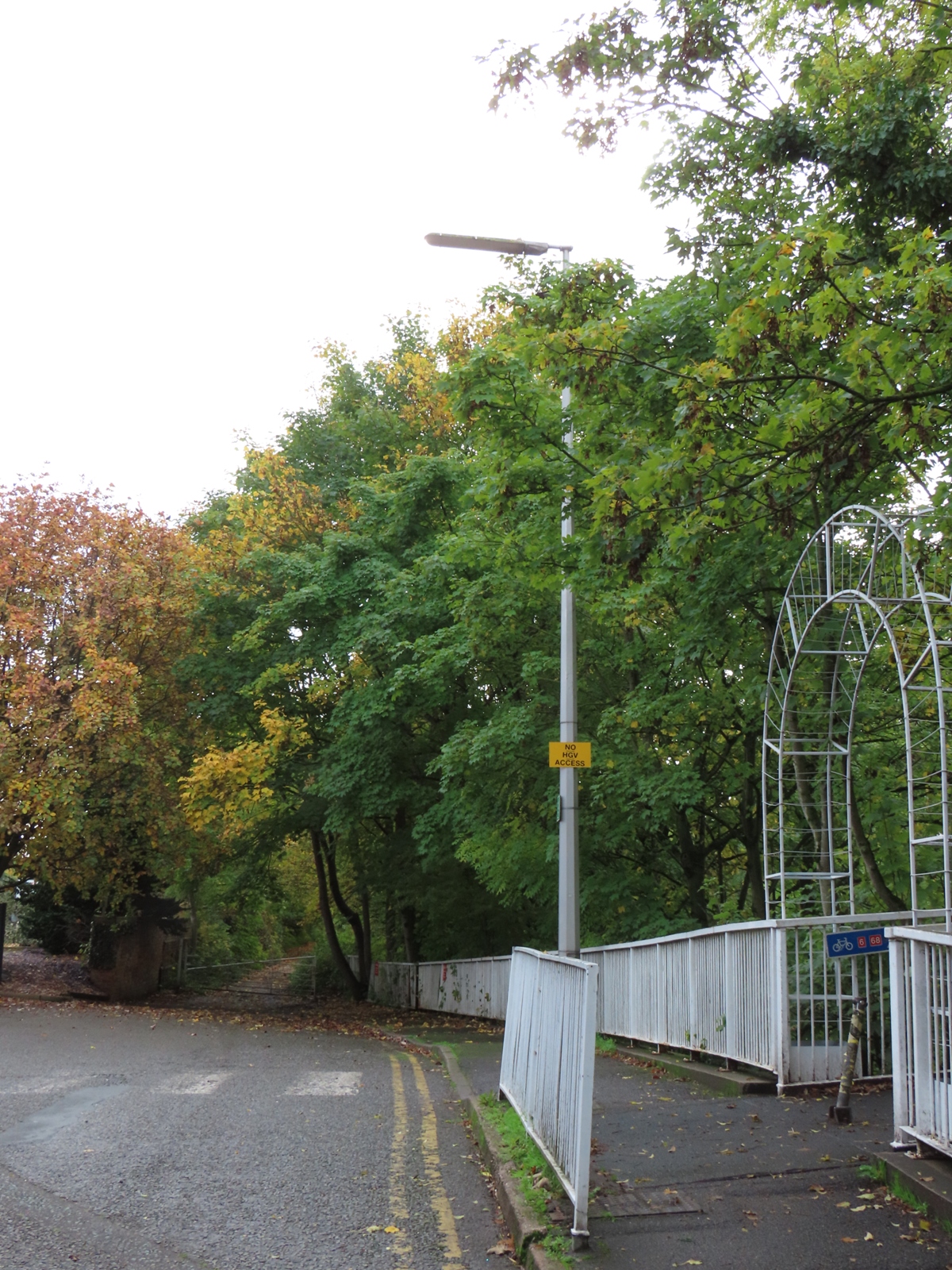 The photocell fitted to this MA 60 looks to be a Zodion SS3DR, probably dating from the early-mid 2000s.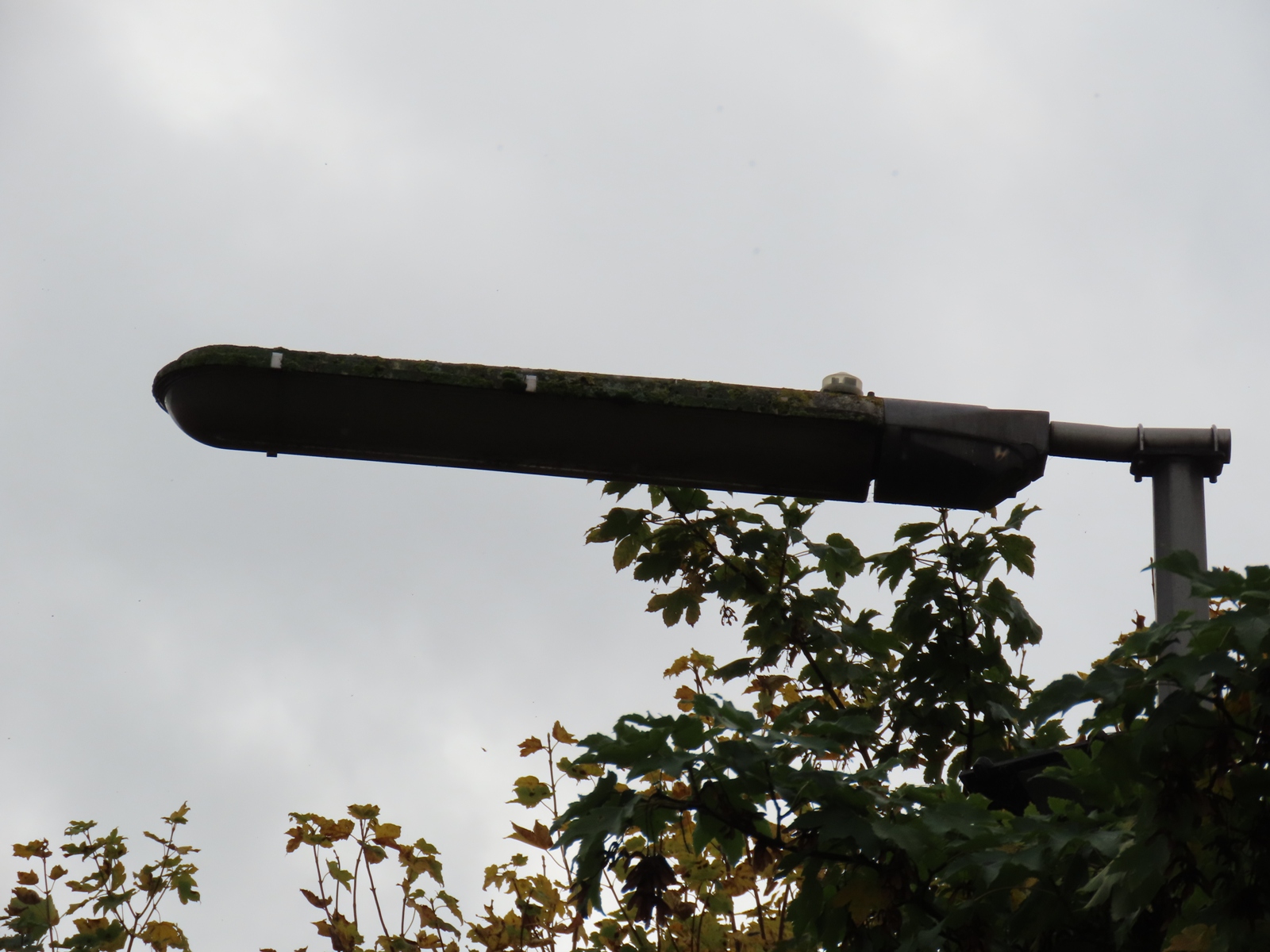 The column doors match the profiles of the columns.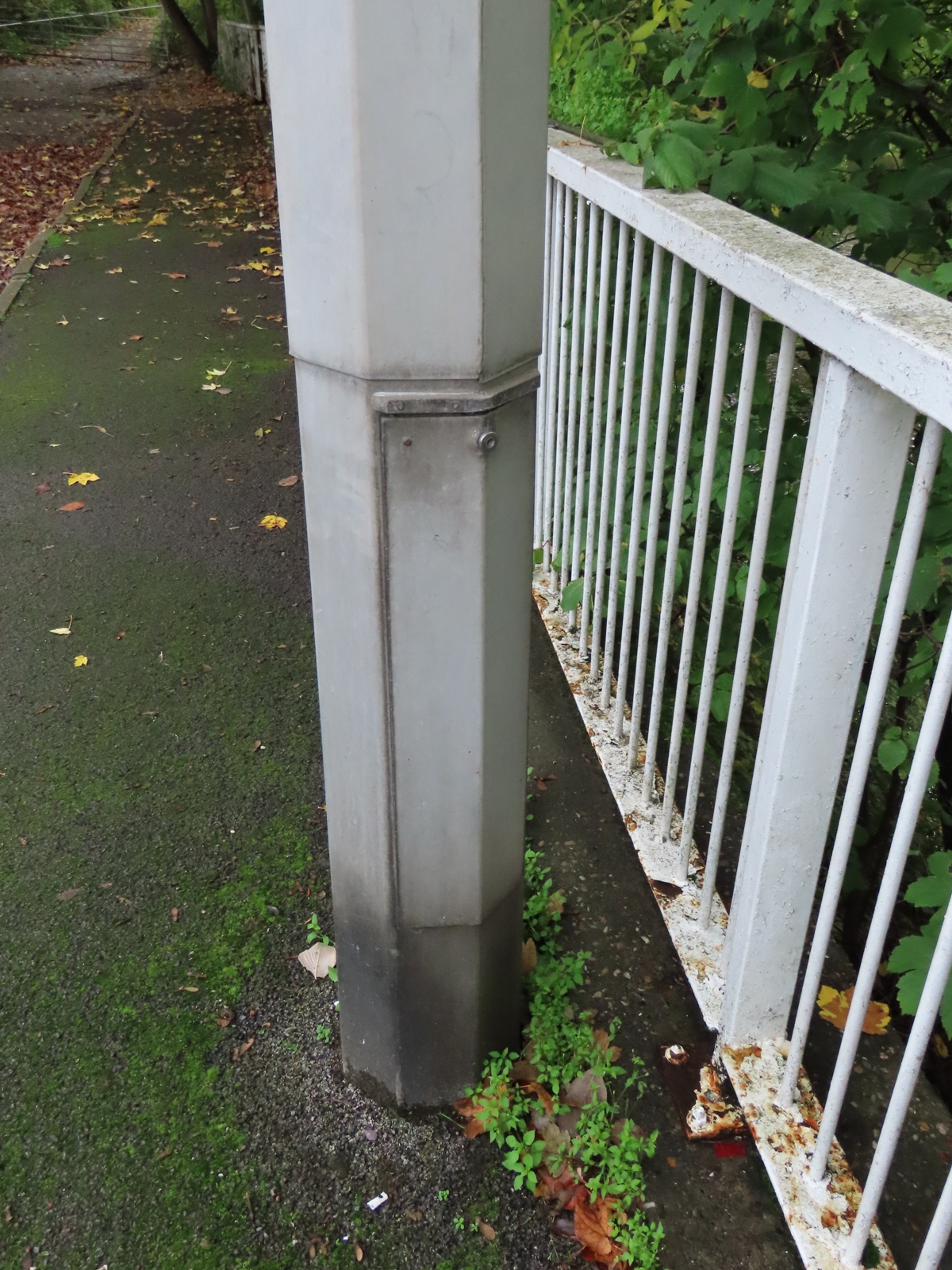 Now very faint, the Thorn manufacturing plaque remained riveted to this column. This confirms that the column was made to BS 3898:1966 - the Standard for aluminium street lighting columns at the time.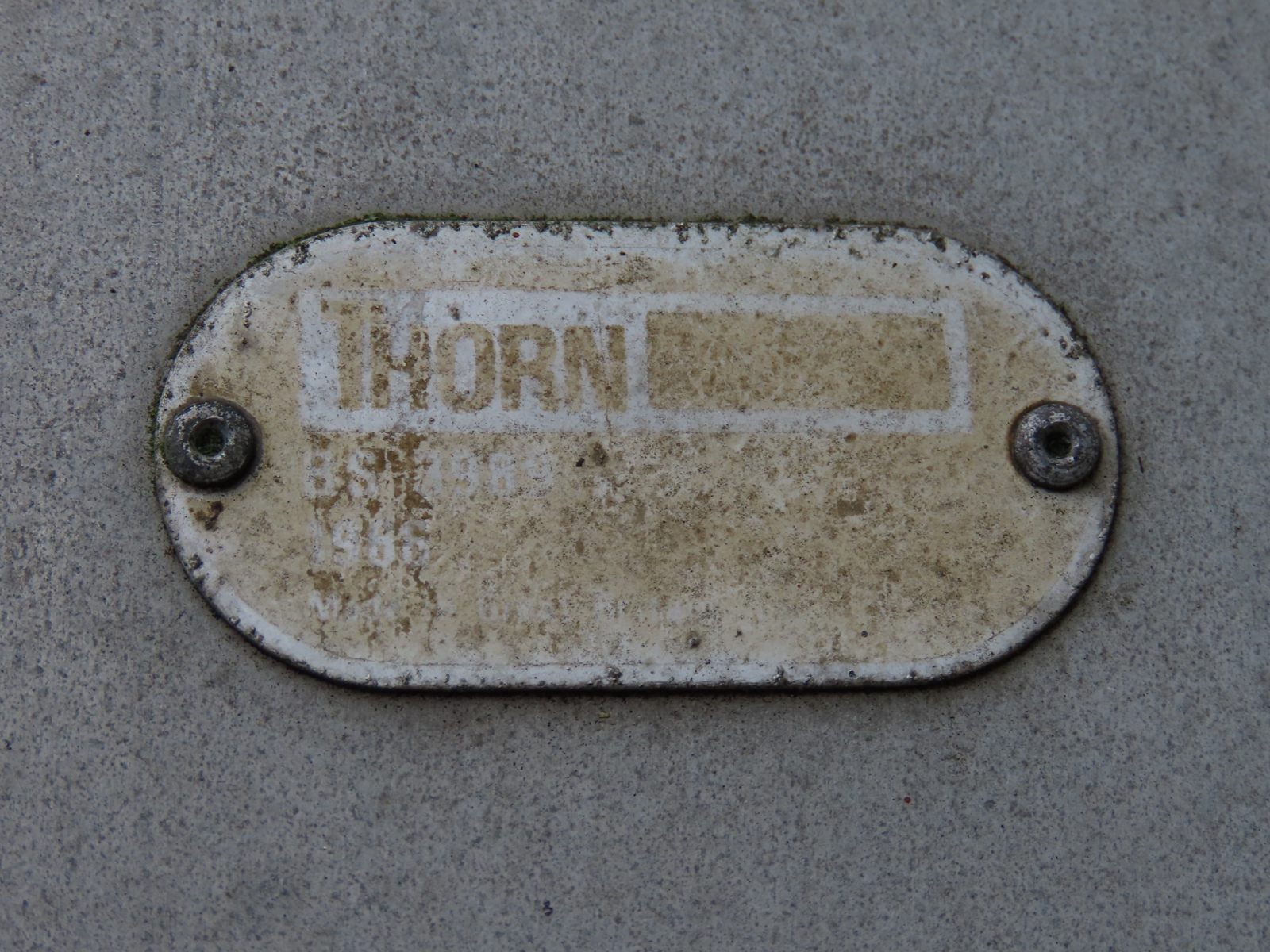 ---
CLICK HERE TO MAKE A MONETARY DONATION
© 2002 - English Street Lights Online