4aa. St. Mary's Court, Derby City Centre. Situated within the parking area on this short cul-de-sac are three heritage-style columns supporting Thorn Gamma 6 Traditional post-top lanterns. This road, and the houses, were constructed in the 1980s, and a planning requirement at the time may have been that heritage-style lighting was required, owing to the site being within a Conservation Area. Conveniently, as Thorn produced this variant of their hugely-popular Gamma 6 lantern at the time, the requirement was satisfied quite easily.
The first lantern seen from Duke Street features a (non-original) ST7316-type photocell.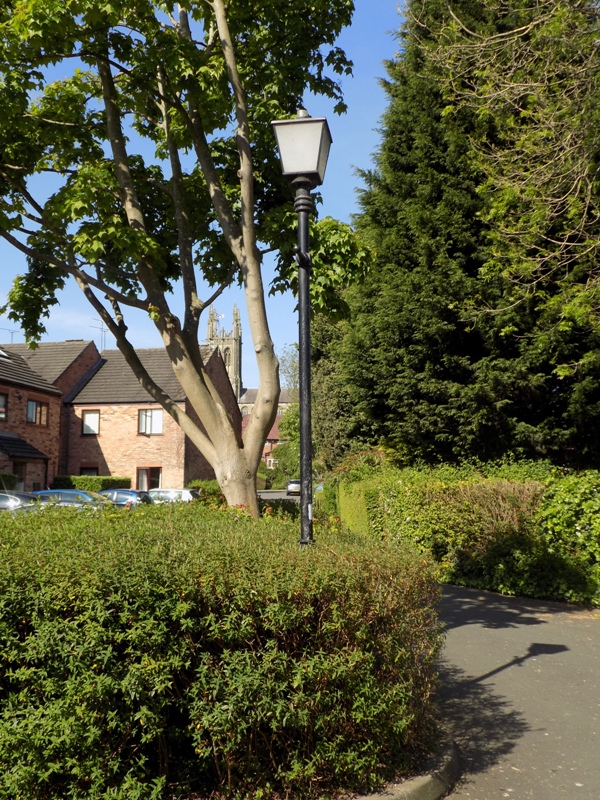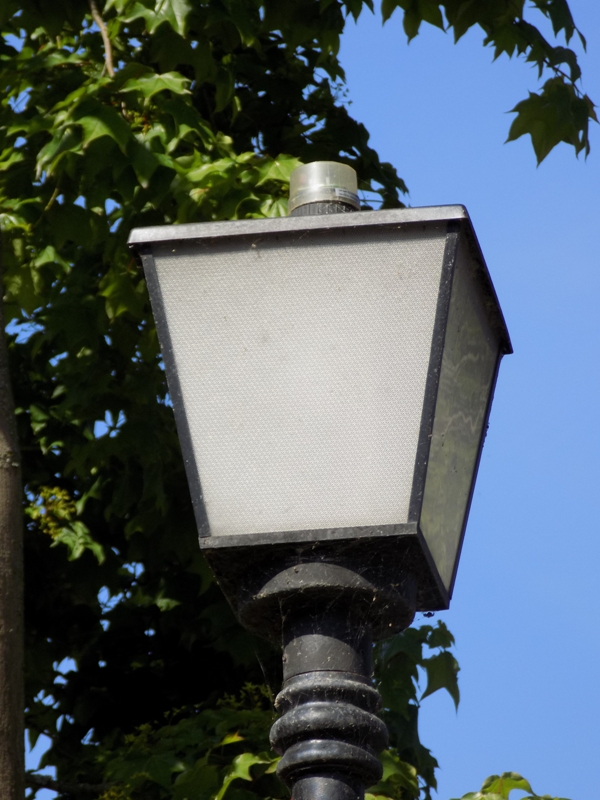 The silhouettes of the lamp and internal support frame appear when the lantern is viewed from the other side.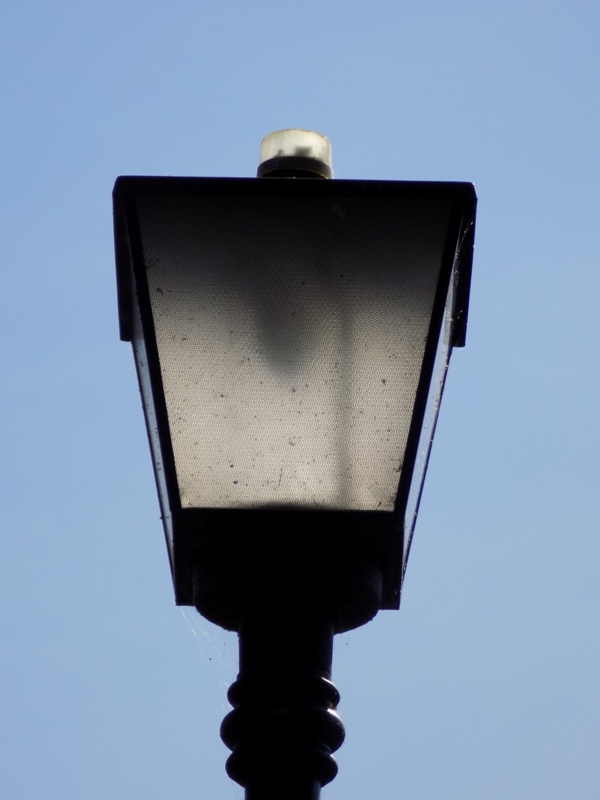 The second example is situated in the approximate middle of the cul-de-sac, with the third visible in the background, below the tower of the eponymous St. Mary's Church. This Gamma 6 features a cracked glazing panel, and the column's inspection door is dented. This section of the road is narrow, and so the damage may have been inflicted by vehicles attempting to turn around within the restricted width.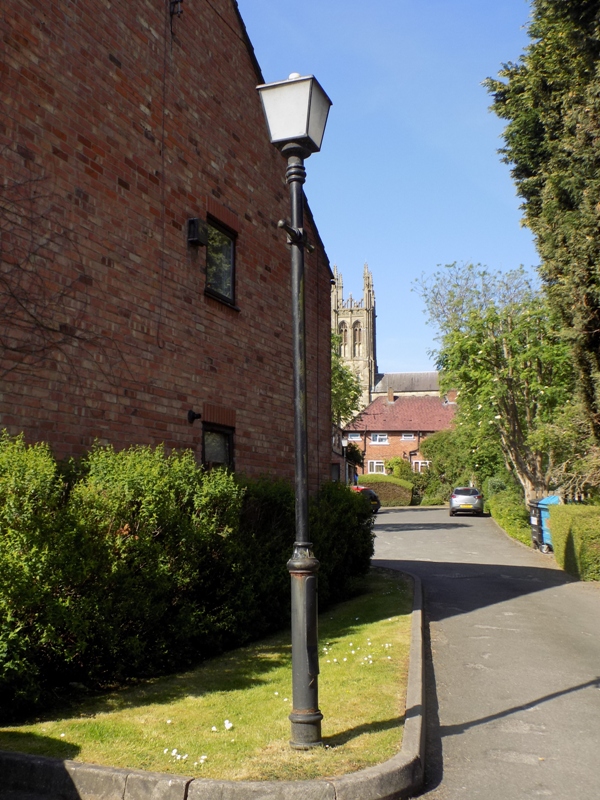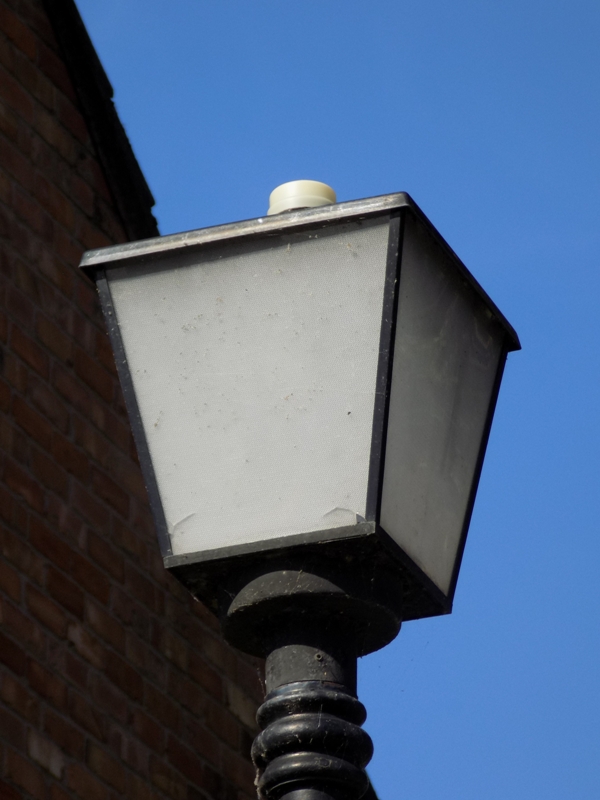 ---
CLICK HERE TO MAKE A MONETARY DONATION
© 2002 - English Street Lights Online