4i. Arboretum Square, Derby City Centre. The stone plinth and attractive ironwork of the lantern support have been a focal point in the square since the 1840s, when the Arboretum, England's first public park, opened. The plinth has featured in many photographs down the years, and so it is possible to work out what lanterns have been fitted to it over time.
All period photographs on this page are the property of Picture the Past (www.picturethepast.org.uk).
The plinth is seen here in 1978 with a 1930s' Revo Spondon lantern fitted above a Horstmann time switch box. (Credit: Derby Evening Telegraph)
By 1989, the Square had been repaved, and the Spondon replaced with a DW Windsor heritage lantern. (Credit: Derby Evening Telegraph)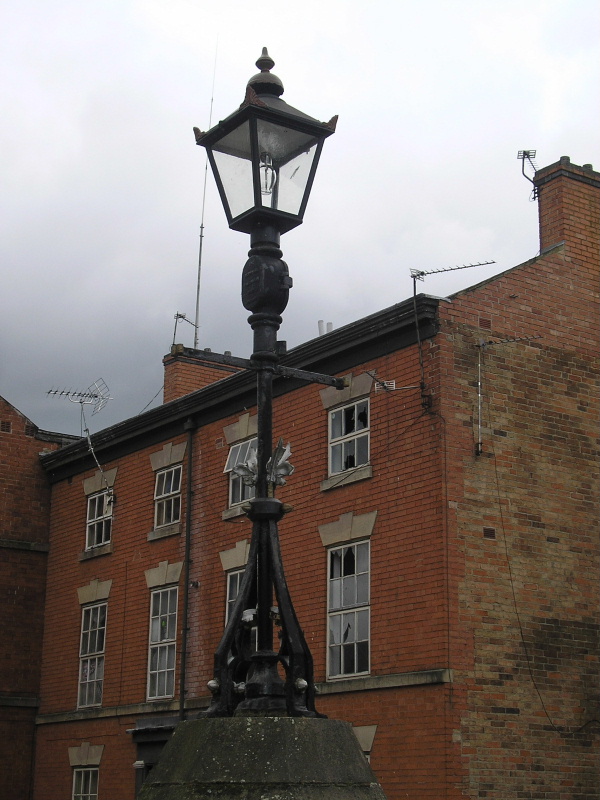 By 2007, the lantern had again been changed - this time a Kingswood Precinct running a 110 Watt SON-E lamp was fitted. Despite the lantern changes, the Horstmann box was still there!
A 'Then and Now' image of the plinth can be seen at the excellent 'Derby Photos' site - click here to view the gallery; the plinth image is the first one on the page. This image shows the original gas lantern in 1904, which then slowly transitions into the DW Windsor lantern in 2003.
---
CLICK HERE TO MAKE A MONETARY DONATION
© 2002 - English Street Lights Online