4k. Becket Street, Derby City Centre. Situated within an area that is (nowadays) used as a small car park, but was a filling station and garage historically, are two gear-in-head Thorn Alpha 3 lanterns, with one attached to a (bent) length of pole; the other on a wall bracket at the other side of the land. The operational status of the lanterns is unknown, although as two newer wall-mounted floodlights exist too, in all likelihood, they may no longer be in use. The mounting height for both lanterns is considerably lower than the recommended mounting height (10-12 m), although as the lanterns are used for general area lighting, rather than street lighting, in this instance, this is not an issue.
The pole-mounted lantern faces away from the car park area. Presumably, whatever caused the pole to bend also produced sufficient force for the bracket to rotate under the weight of the lantern. The former Education Offices (originally built as the Poor Law Guardians' Office) are seen in the background.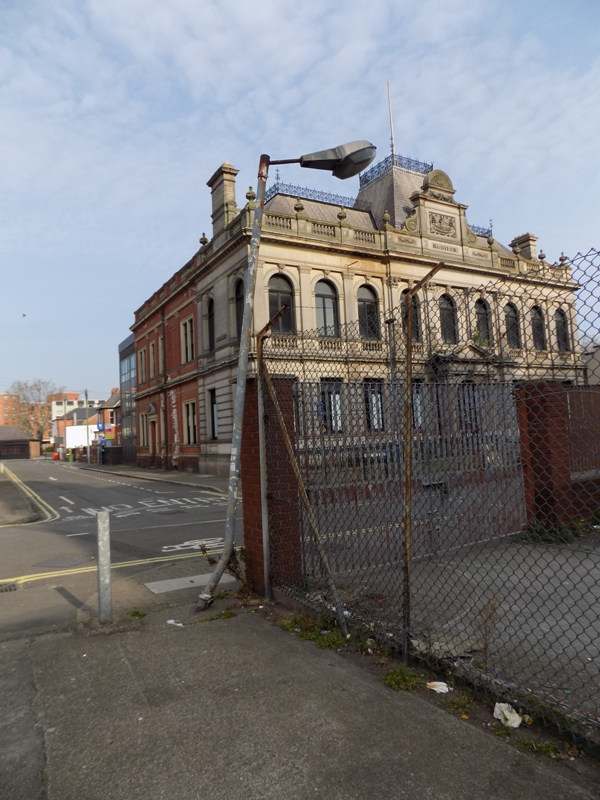 From this angle, an elliptical lamp is visible within the lantern.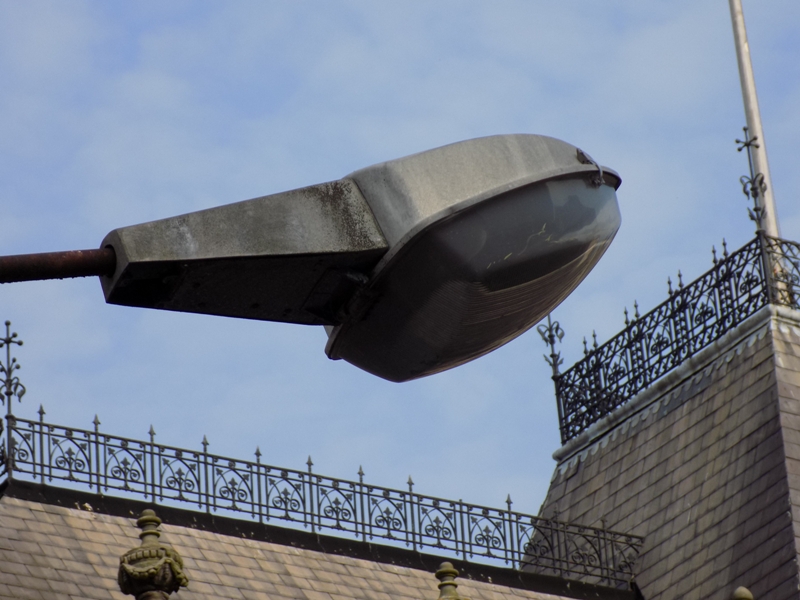 The elongated rear section of this version of the Alpha 3 houses the lamp control gear.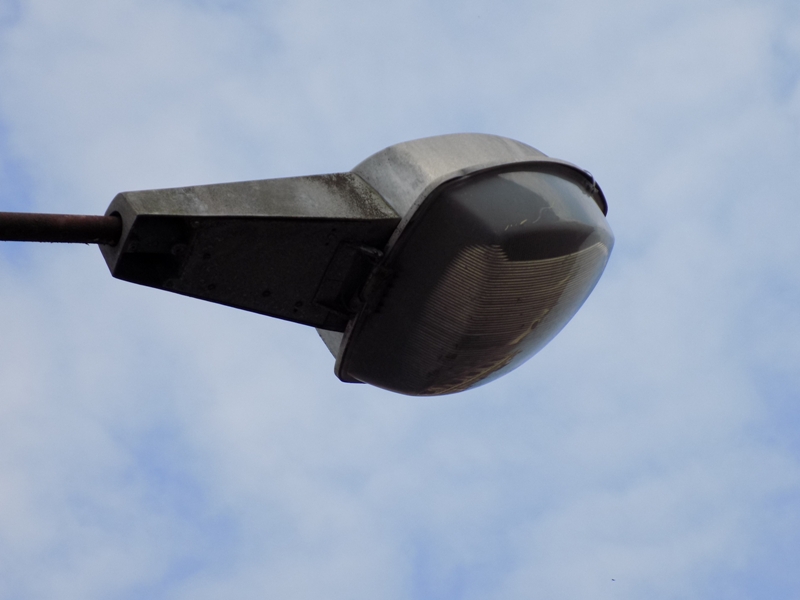 The lantern is not drilled for a photocell, although the position of where the NEMA socket would be situated is visible.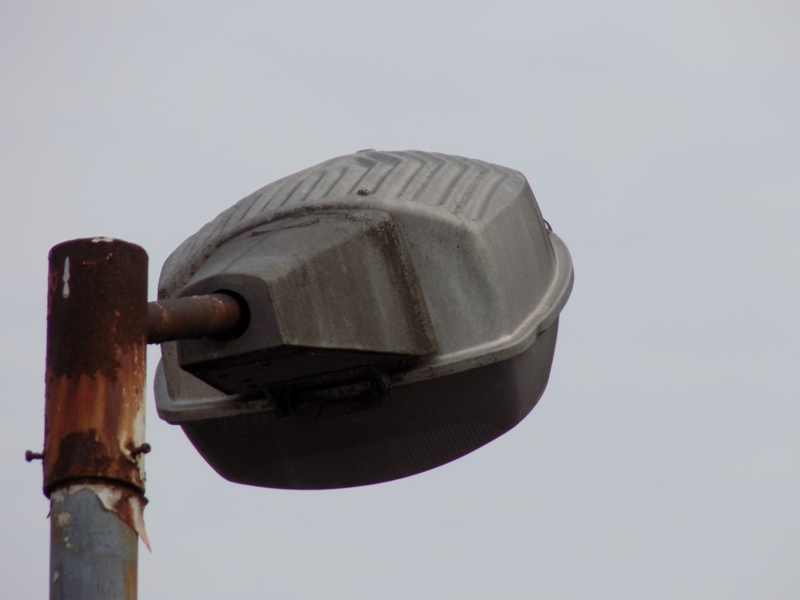 The wall-mounted example is to the same configuration. A wall-mounted photocell (not visible here) was spotted nearby, although this probably switches the newer floodlights, rather than the Alpha 3s.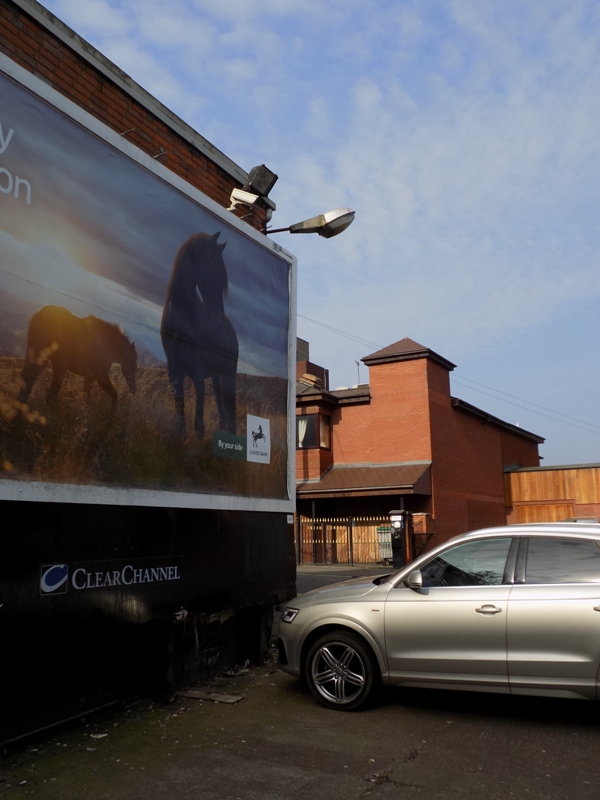 A thin coating of moss has formed on this example - nothing that a good clean wouldn't resolve!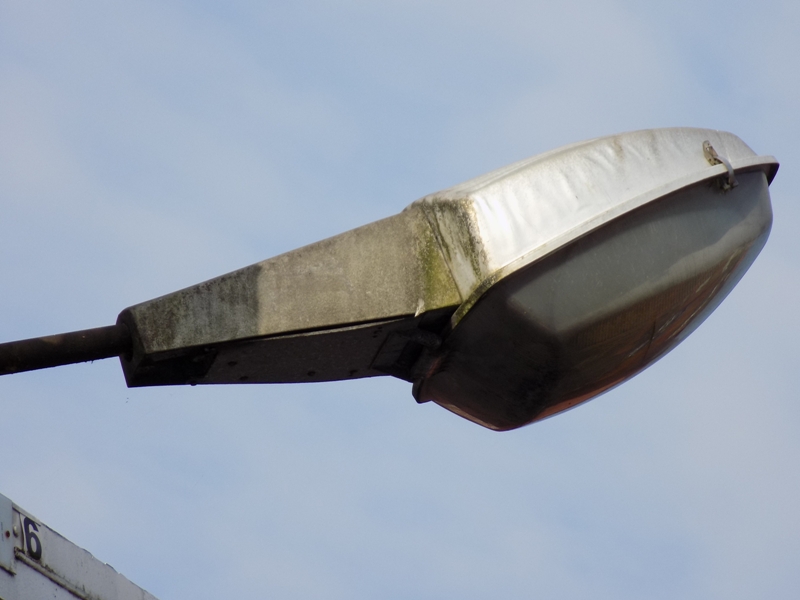 ---
CLICK HERE TO MAKE A MONETARY DONATION
© 2002 - English Street Lights Online