4l. Derby City Council Stores Rd Depot. In the car park of this Commercial Services depot is a GEC ZD10839 multi-lamp post-top lantern. Sadly, it hasn't worked for many years but it looks as if it *could* work again - assuming that the column was still serviced. The ZD10839 was a popular lantern in some parts of Derby in years gone by - mainly on Bradshaw Way when that was widened in the 1960s.
Unfortunately, the column was later removed; it was a pity that the lantern couldn't have been saved.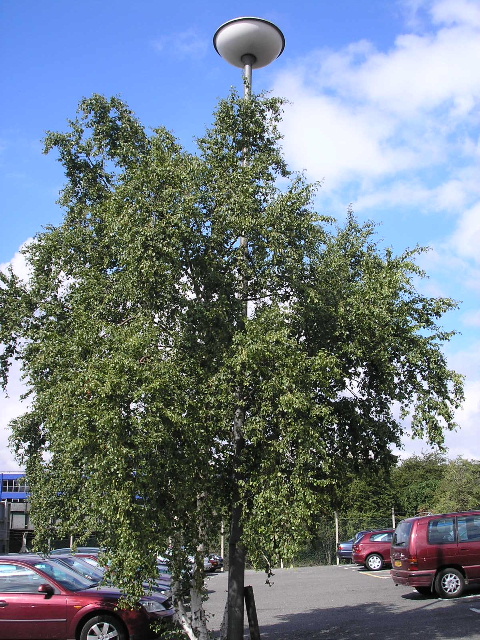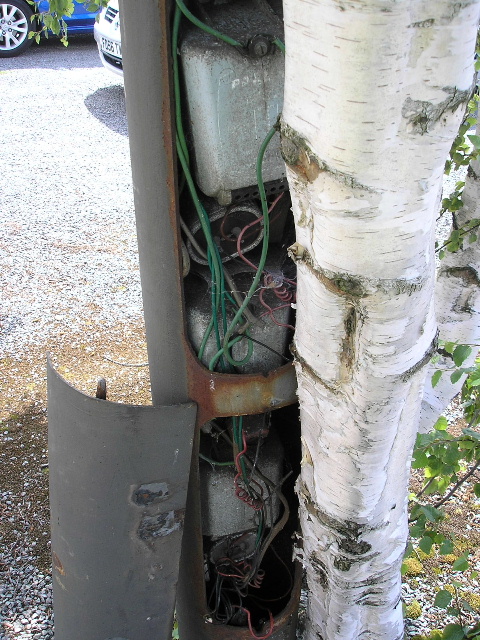 For additional photographs of the lighting in and around the Stores Road depot, please click here.
---
CLICK HERE TO MAKE A MONETARY DONATION
© 2002 - English Street Lights Online