51c. Kings Croft, Allestree. At the entrance to St Edmund's Church Hall stands a relatively modern tubular steel column topped with an older swan neck bracket and theremains of a Revo 'Bell Top' C14408/T lantern. The lantern has somehow been used to accommodate a circular drum-type light fitting, which is likely to run a 2D-style compact fluorescent lamp. Given that this modification has occurred, the installation is likely to be in operational use, though I can't help thinking how strange the setup must appear after nightfall!
At first glance, the installation appears fairly run-of-the-mill. Only when one looks up do things start looking a bit different.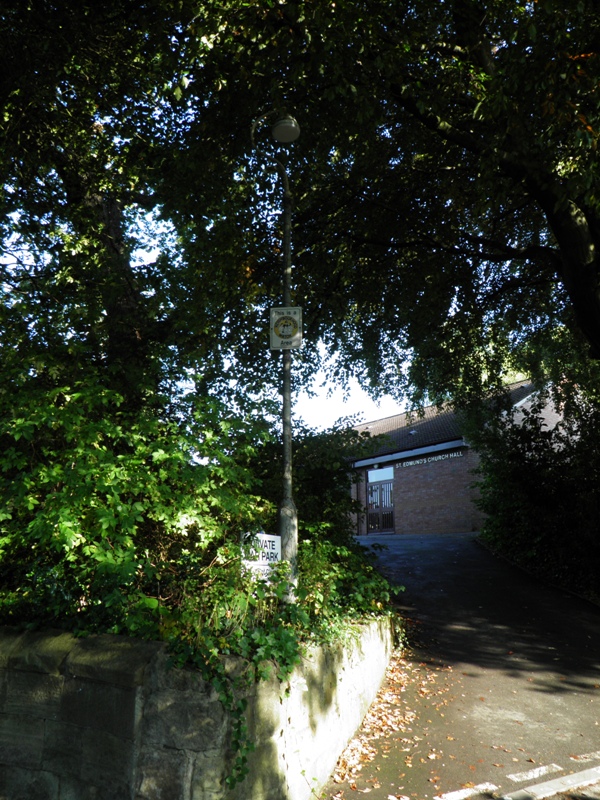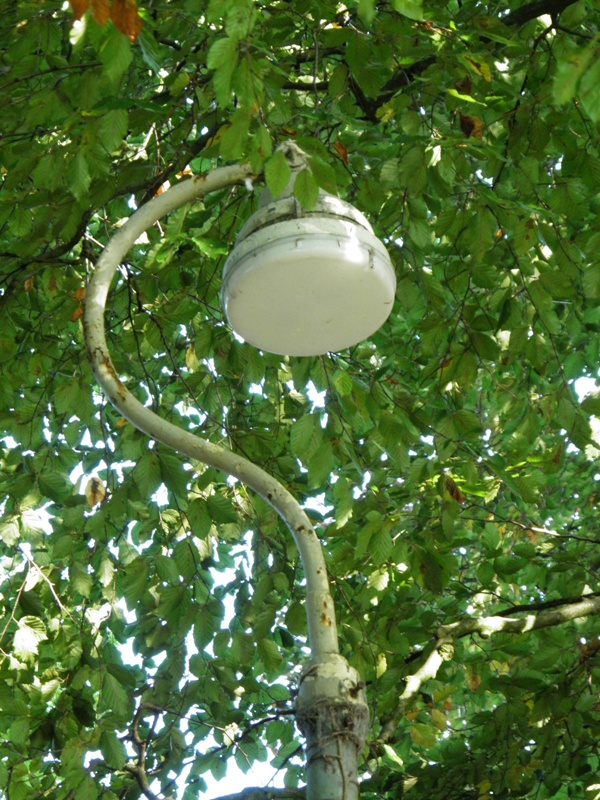 The top spike of the bracket's finial is missing; it was probably damaged.
Although the column appears to have a rather crazed paint finish, this is actually a plant that has climbed the shaft.
Three rather long bolts secure the bracket's spigot cap to the column.
Confirmation that a 2D-type lamp is, indeed, fitted.
By July 2020, the 2D bulkhead had been replaced with an LED equivalent. Irritatingly, the new bulkhead is offset slightly in relation to the Bell Top's canopy.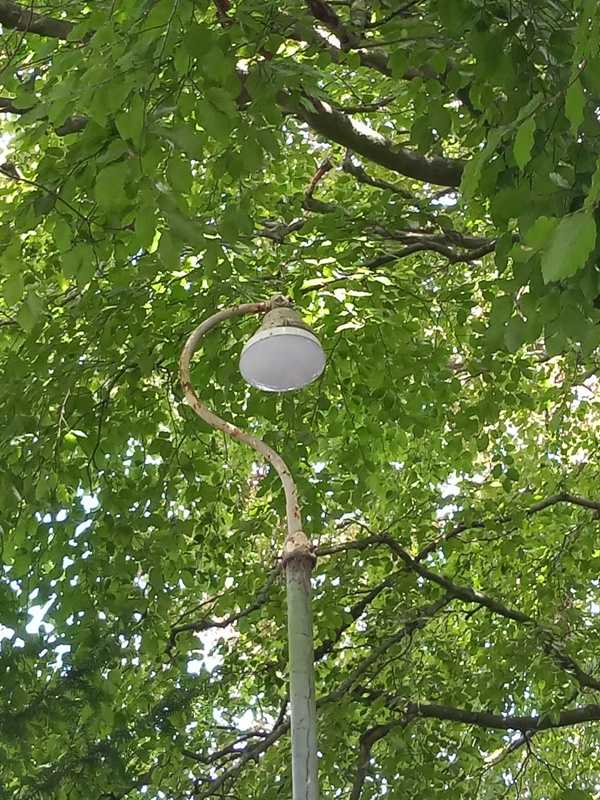 ---
CLICK HERE TO MAKE A MONETARY DONATION
© 2002 - English Street Lights Online