51b. A6 Duffield Rd, Allestree. Just after the A38 'Palm Court' roundabout (as it is known locally) were two 135 Watt SOX Revo/Relite Hyperion 'C' lanterns; both of which were fitted to Stewart and Lloyd 10 m columns. There may have been more in the past, but these were later replaced with Philips MA 50s and Thorn Alpha 4s.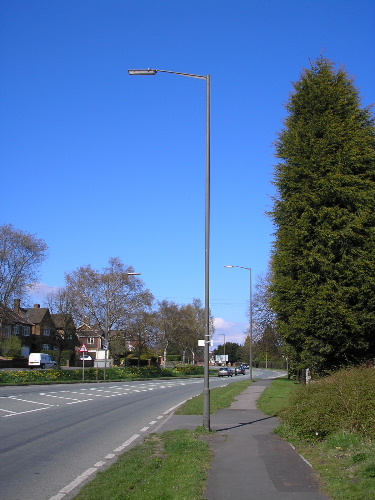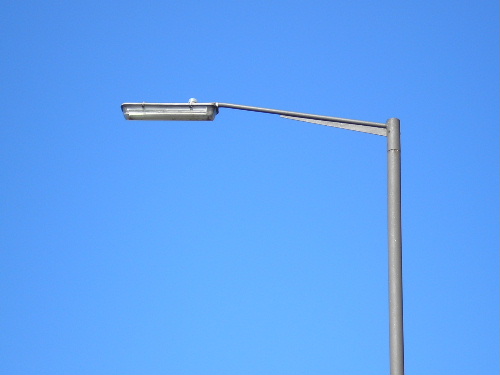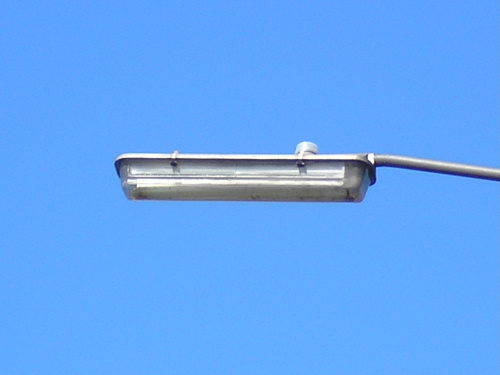 ---
In June 2011, both columns were planned for replacement as part of the Street Lighting PFI:
By the time that their removal was inevitable, both lanterns had had their bowls secured with lengths of insulation tape.
This close-up photograph reveals the need to wrap the rear section of the bowl in insulation tape - one of the hinges was damaged.
---
CLICK HERE TO MAKE A MONETARY DONATION
© 2002 - English Street Lights Online