56. Off St John's Rd, Congleton, Cheshire. At the end of a road running parallel with the Buxton Rd is a yellow-bowled Eleco Silver Ray HW 918 on a long-bracketed Stanton column. I do not know if it still runs a mercury lamp or has been converted to SON. The lantern has been fitted with a minicell at some point, although it obviously wouldn't have had that when new.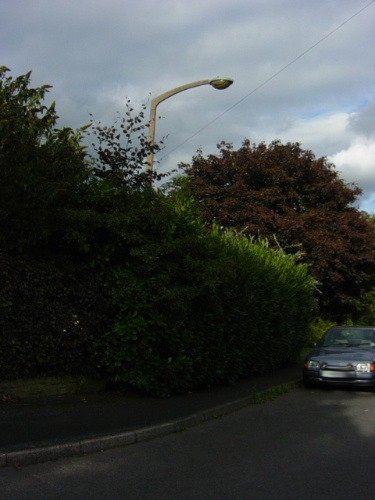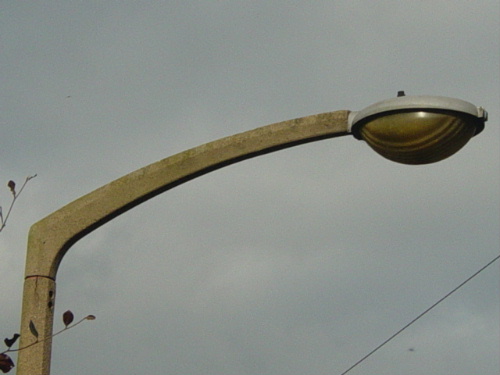 Notice the small crack that has appeared in the column - hopefully it will stay this size as an increase would probably mean that the column would have to be sleeved.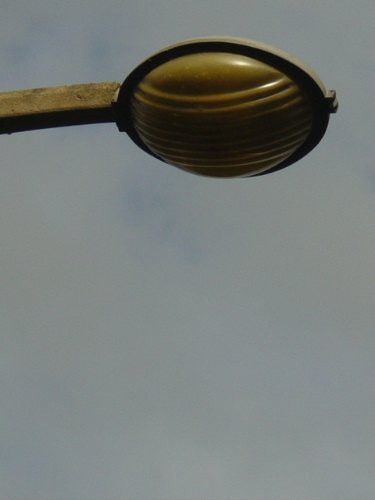 This picture shows the ridges running along the bowl.
---
CLICK HERE TO MAKE A MONETARY DONATION
© 2002 - English Street Lights Online