57. Bosley Crossroads, Cheshire (on the Derbyshire border). In the car park for a nearby restaurant is a single Thorn Gamma 1 (or 2) mounted on a Stanton column. The other column in the car park has a floodlight fitted.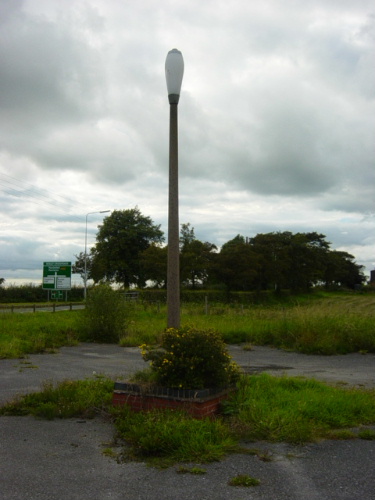 The columns are both surrounded by these brick raised gardens - meaning that only a small part of the base is visible. The door is under the bush, so working in the base compartment must be difficult!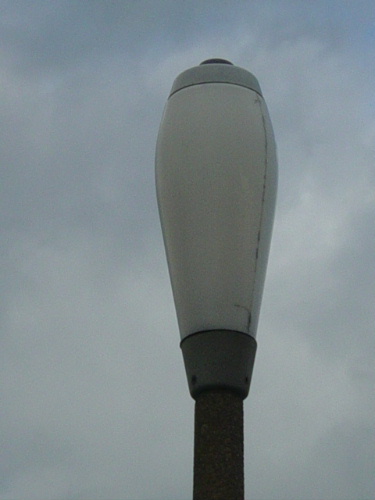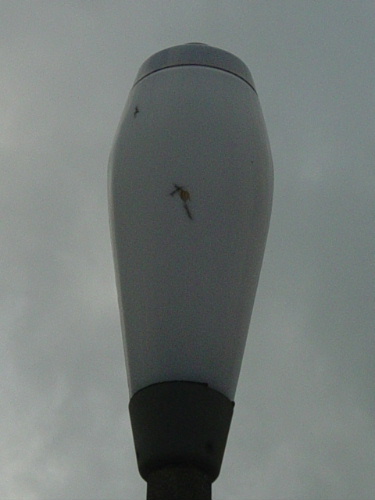 A small hole in the side of the bowl revealed at least one intact fluorescent lamp, so the lantern may still work.
Things had changed somewhat when this site was re-visited in June 2015. The car park area was undergoing redevelopment for housing, and the old columns were nowhere to be seen.
---
CLICK HERE TO MAKE A MONETARY DONATION
© 2002 - English Street Lights Online