58. Cheese Factory, Stonewell Lane, Hartington. The complex is lit with Thorn Beta 7s and wall-mounted floodlights, all running mercury vapour (MBF) lamps, and on the day that I originally visited, all were dayburning! The Beta 7s are all mounted on triangular Thorn 'Leader' QC1 5 m aluminium columns. The example pictured below has a loose bracket and may eventually fall if the problem is not sorted. I just hope that it doesn't fall into any passing vats of melted cheese - it'll make a terrible mess!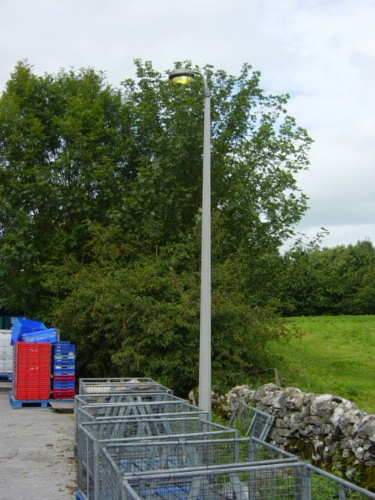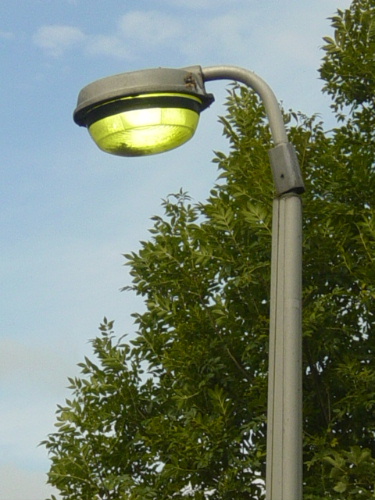 I'm not sure why the bowl has the insulation tape strapped around it, but it is loose in the lantern. As I always say, the lamp is actually fine and gives off a proper mercury colour; it's just that the camera can't 'see' this.
Sadly, the factory closed in May 2009 and the site has lain derelict ever since. Eager to see what, if anything, had happened to the Beta 7s, I paid a return visit in July 2015. I was pleased to see that they were still extant (but of course, no longer operational) - the above example's bracket was still leaning at a jaunty angle - it had avoided becoming part of someone's cheese and biscuit selection!
The insulation tape had been removed from the bowl, however.
With the site now deserted, I took the opportunity to photograph the other Beta 7s that existed. This example was the first from the installation above, and was situated on the narrow roadway leading to the site's former car park - owing to the abundant tree growth, I initially walked past this example and only saw it on my way back up the roadway.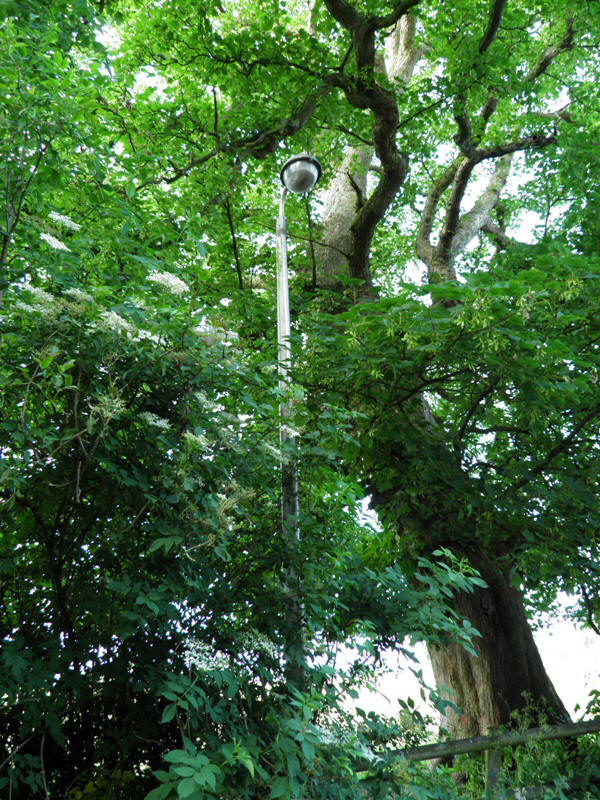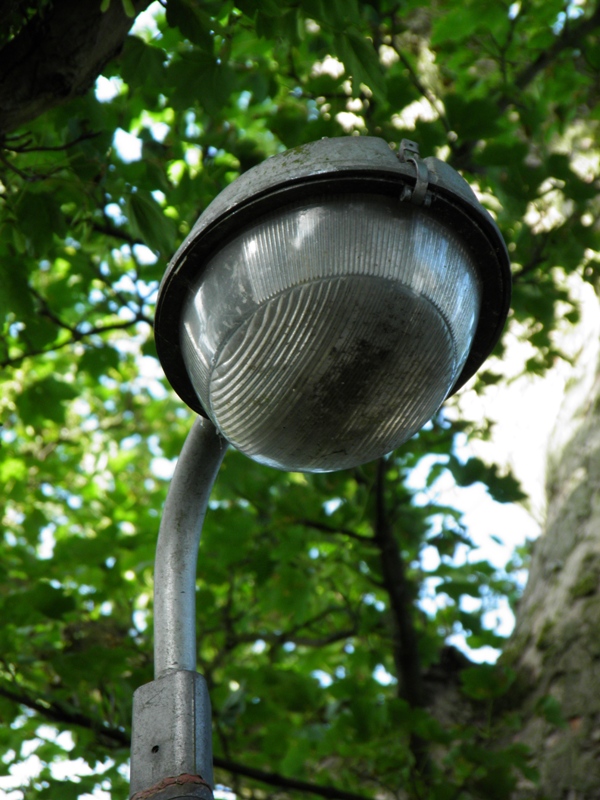 This example looks strangely 'lost', with the undeveloped rural scene behind it.
The phantom 'insulation tape applier' had been at work here; perhaps the tape was a necessity in order to prevent the lantern from rotating on its 'Type 5' bracket.
This Beta 7 provided illumination at a junction from the main roadway and a roadway within the factory's boundary.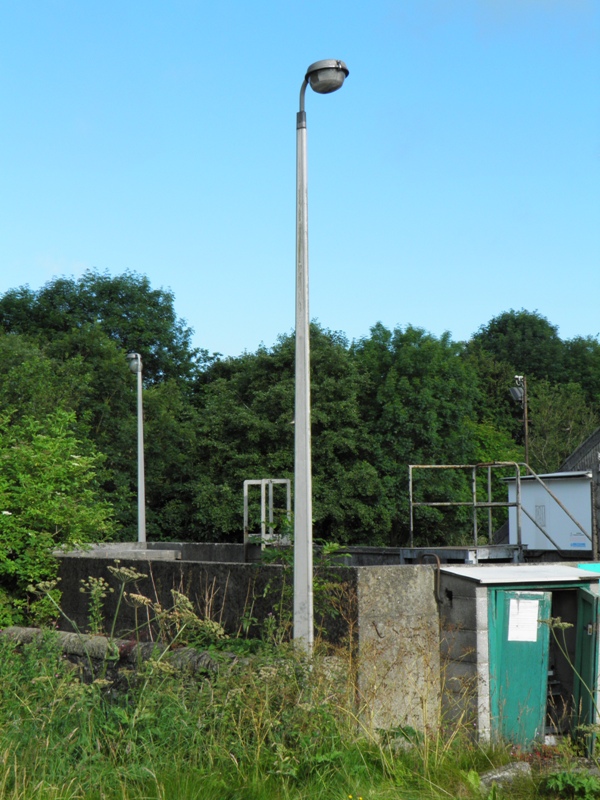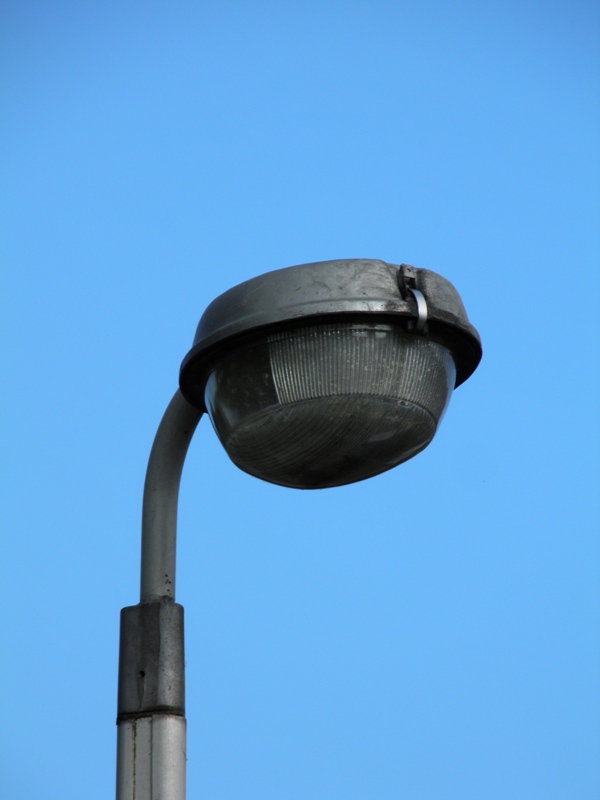 This installation was in a rather sorry-looking condition; as can be seen, its bowl was hanging open.
The close-up reveals that a crack has formed in the front section of the delicate glass bowl; this perhaps occurred if the bowl hit the bracket when it swung open. Given that the lamp is also missing, I am inclined to believe that the bowl may have been 'assisted' in its being opened.
The column's inspection door was missing, revealing a 1990s' Parmar ballast and an older capacitor in the base. Interestingly, the ballast confirms that this lantern (at least) ran a 125 Watt MBF lamp.
Sadly, by 2020, all of these installations had disappeared, following the redevelopment of the factory's site for housing.
---
CLICK HERE TO MAKE A MONETARY DONATION
© 2002 - English Street Lights Online