59b. Market Place, Crich. Located at the junctions of Bowns Hill, Sandy Lane and The Common are two 8 m columns supporting Thorn Gamma 3 post-top lanterns; nowadays, the lanterns run SON lamps, but may have run MBF lamps originally. Both lanterns were switched by means of Royce Thompson P9 photocells, mounted between the column and the lantern, originally, although these may have been superseded with conventional two-part photocells more recently.
An
archival photograph
taken from a similar angle shows that a 15 ft cast iron column supporting a two-way ESLA lantern was installed in roughly the same position in the past. The classic K6 red telephone box also features in the photograph; as does the nearby signpost (seen here prohibiting parking between the hours of "1 A.M. and 6 A.M."), although the pole was painted black and white back then, and also supported a Parking sign.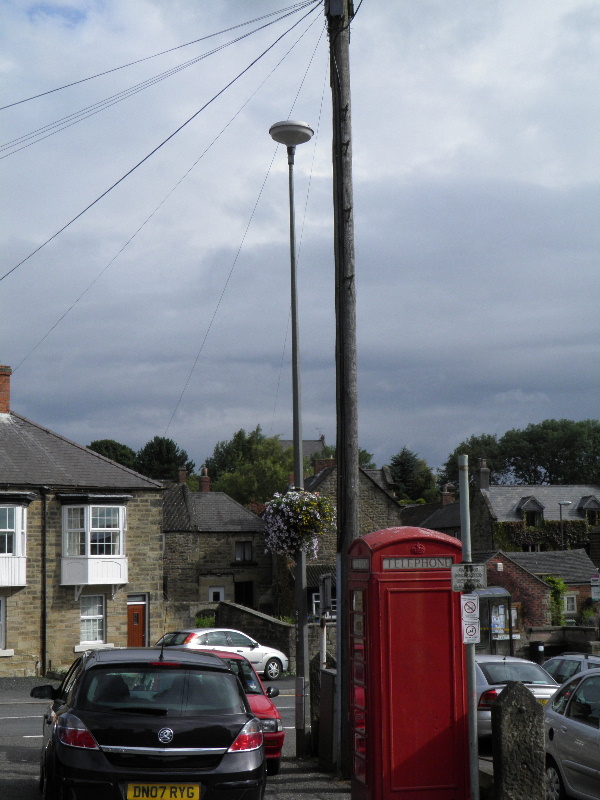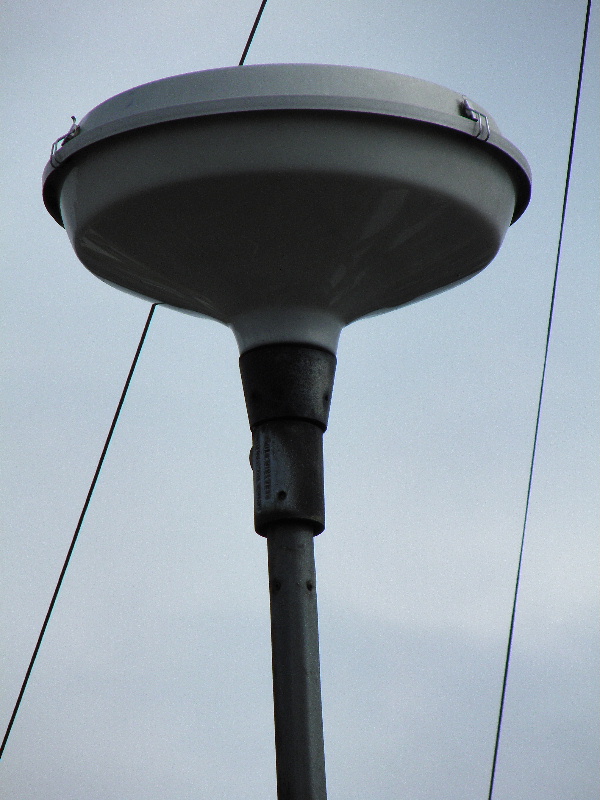 The column houses the control gear for a 150 Watt SON lamp; all of the components are made by Philips, although the ballast and ignitor are replacements - the only (potentially) original component being the capacitor, which carries the handwritten date of September 1988 on its casing. A Royce Thompson ER4N two-part photocell relay rated at 55 Lux operates the lantern these days; it is seen here in 'Test' mode as I was keen to check that the lantern worked, and am pleased to report that it did!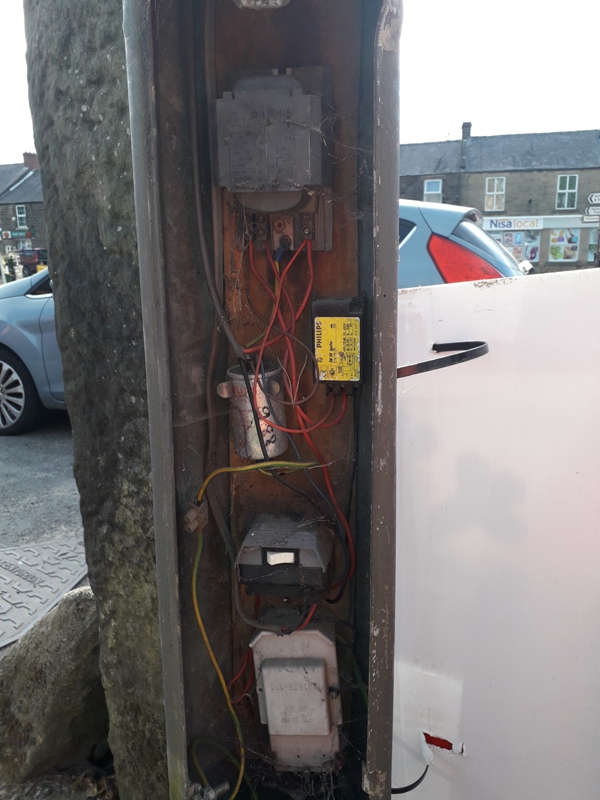 The above column was replaced on Friday, 19th February 2021. Fortunately, the lantern and control gear were rescued into my Collection.
The second column is very similar in appearance to the first, with the exception of additional signage attached to its shaft. I would love to know how the P9 photocells are attached to these columns (owing to the narrow diameter of the tapered column shaft) - long bolts, maybe!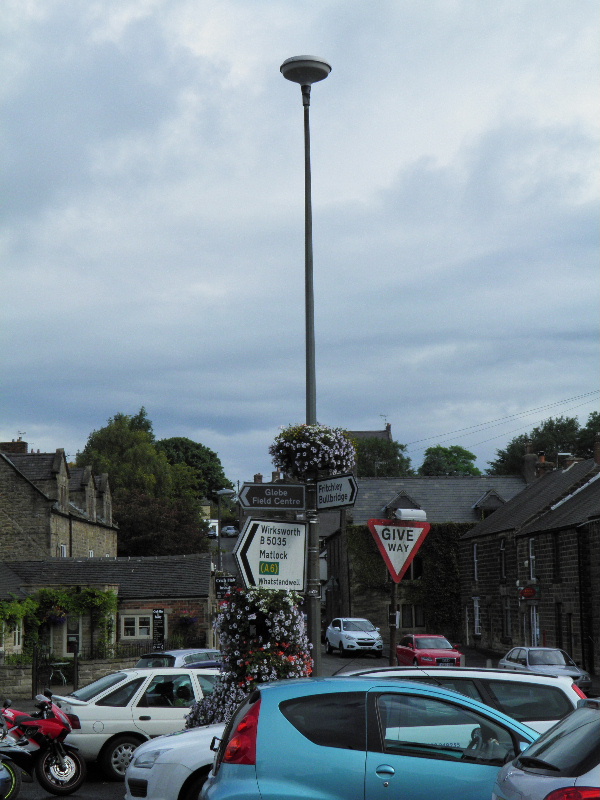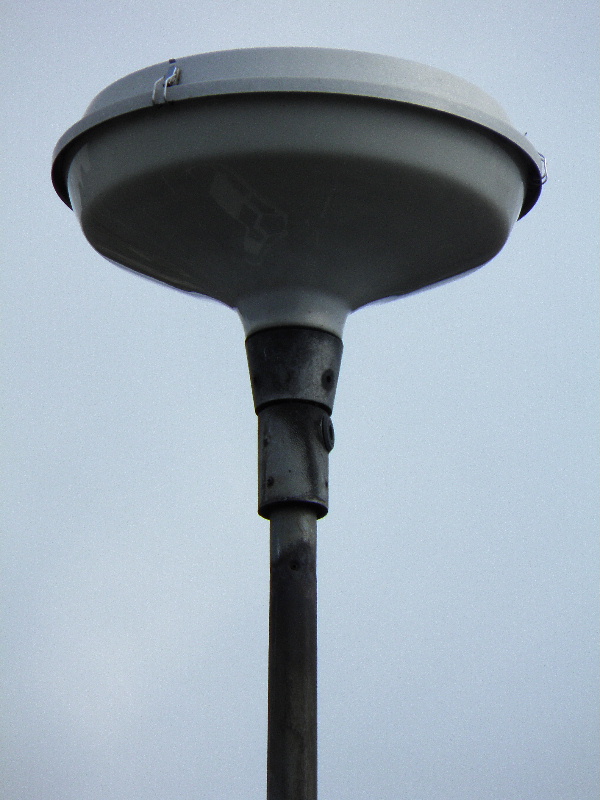 The second lantern was replaced with a single Thorn Isaro Pro-S 47 Watt LED lantern later in 2021.
---
CLICK HERE TO MAKE A MONETARY DONATION
© 2002 - English Street Lights Online