59b. Market Place, Crich. Located at the junctions of Bowns Hill, Sandy Lane and The Common are two 8 m columns supporting Thorn Gamma 3 post-top lanterns; nowadays, the lanterns run SON lamps, but may have run MBF lamps originally. Both lanterns are switched by means of Royce Thompson P9 photocells, mounted between the column and the lantern.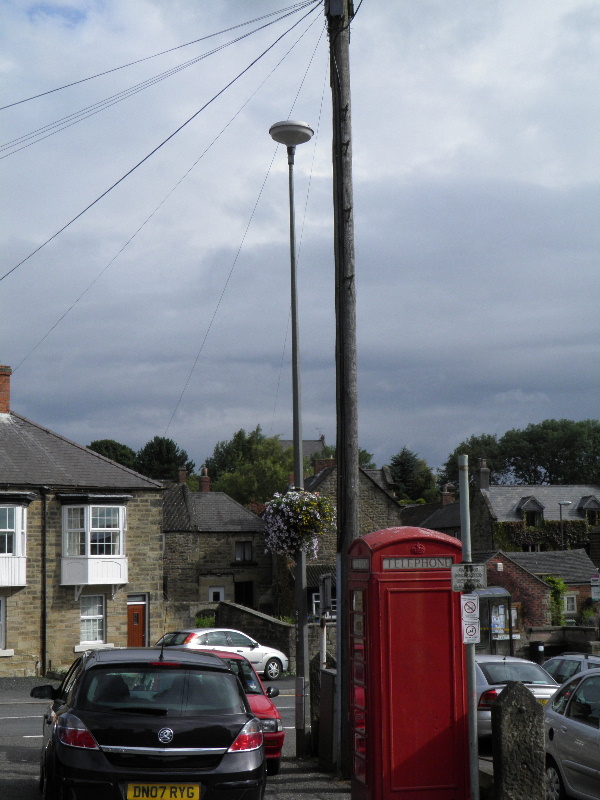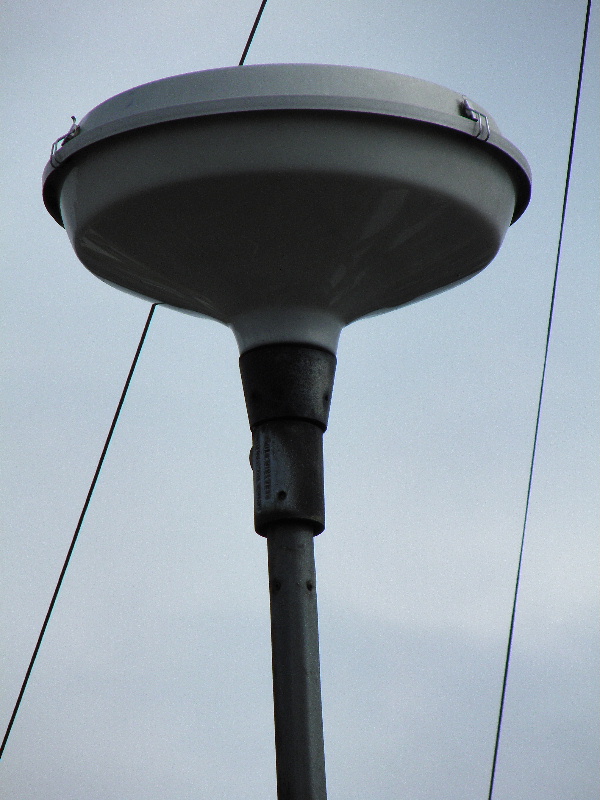 An archival photograph taken from a similar angle shows that a 15 ft cast iron column supporting a two-way ESLA lantern was installed in roughly the same position in the past. The classic K6 red telephone box also features in the photograph; as does the nearby signpost (seen here prohibiting parking between the hours of "1 A.M. and 6 A.M."), although the pole was painted black and white back then, and also supported a Parking sign.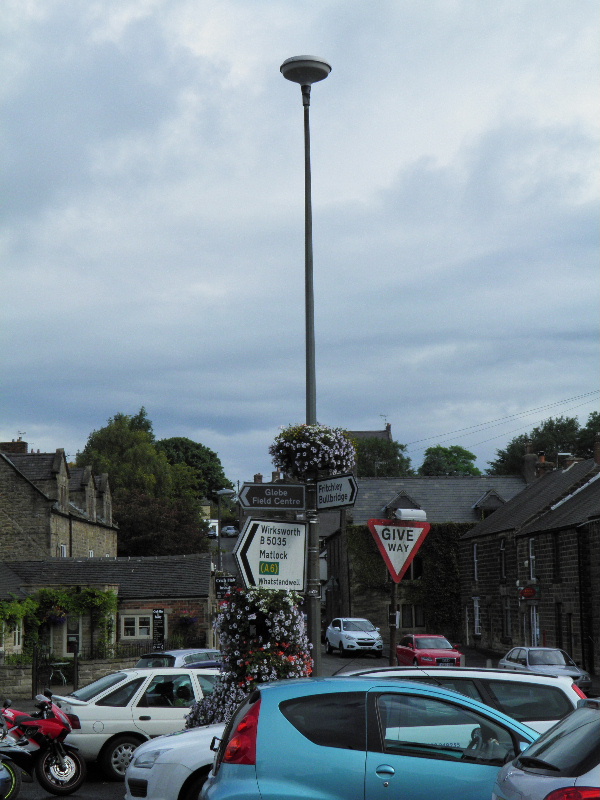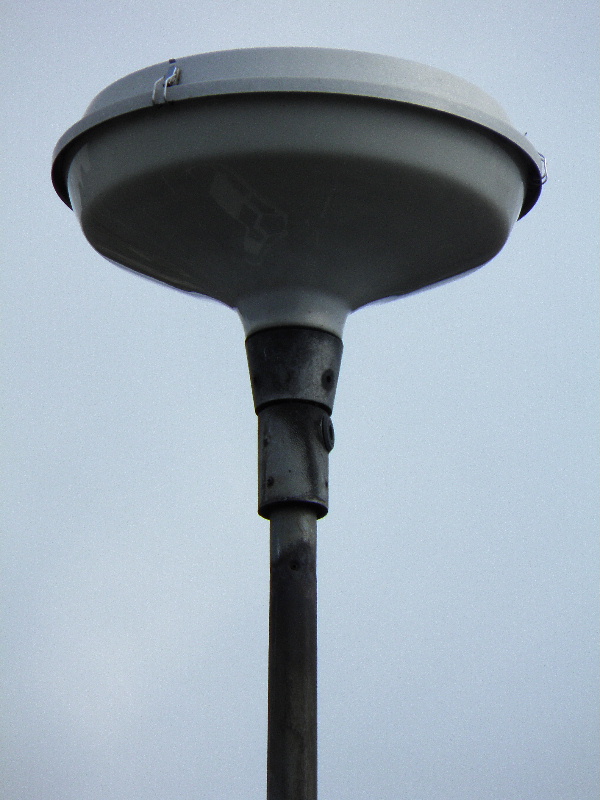 I would love to know how the P9 photocells are attached to these columns (due to the narrow diameter of the tapered column shaft) - long bolts, maybe!
---
CLICK HERE TO MAKE A MONETARY DONATION
© 2002 - English Street Lights Online