65. Street Lane, Ripley. Fixed to the overhead power lines along this road are several Revo 'Lucidor' lanterns, possibly of the gear-in-head variant. The road runs parallel to a section of the A38, and this is how I first came to spot one of the Lucidors; however, I couldn't find a way onto the road until the 2nd April 2005. The metal support poles for the overhead are painted green, and the canopies of lanterns that are fixed to these poles (not just Lucidors) are also painted this colour - whether this bears some significance or not is unknown.
This first Lucidor is the one that I saw from the A38. It is in good condition except for a small hole in the bowl. I don't know how it is controlled as I couldn't see a photocell on the canopy.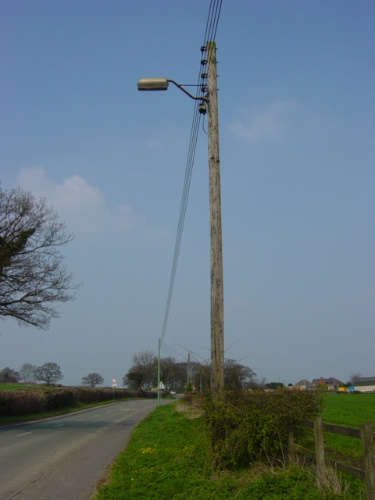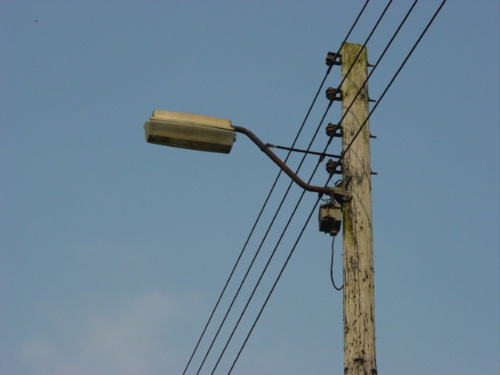 This Lucidor however, does have some kind of photocell fitted - it also has the painted canopy.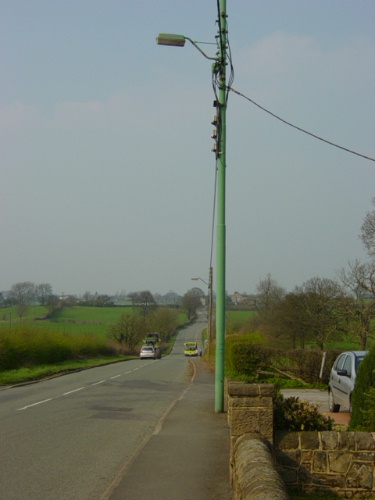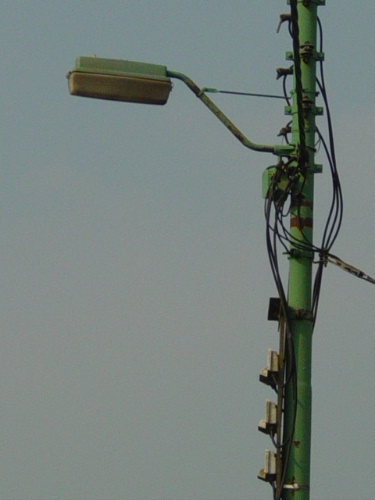 ---
CLICK HERE TO MAKE A MONETARY DONATION
© 2002 - English Street Lights Online