62. Creswell Grove, Stafford Thanks to Dwight for informing me of these Survivors. At the junction of Creswell Grove / Eccleshall Road, and the Creswell interchange with the M6 motorway at Junction 14 is a 35 ft (10·668 m) Stewart & Lloyd tubular steel column supporting a GEC Z9555 cut-off 135 Watt SOX lantern. This is the only installation of its kind in the vicinity, and could be an original column from an earlier lighting scheme around the interchange. Further along the road are two Thorn Alpha 1 90 Watt SOX lanterns attached to pole brackets.
The column is painted Staffordshire's light green finish, which here, appears rather fresh.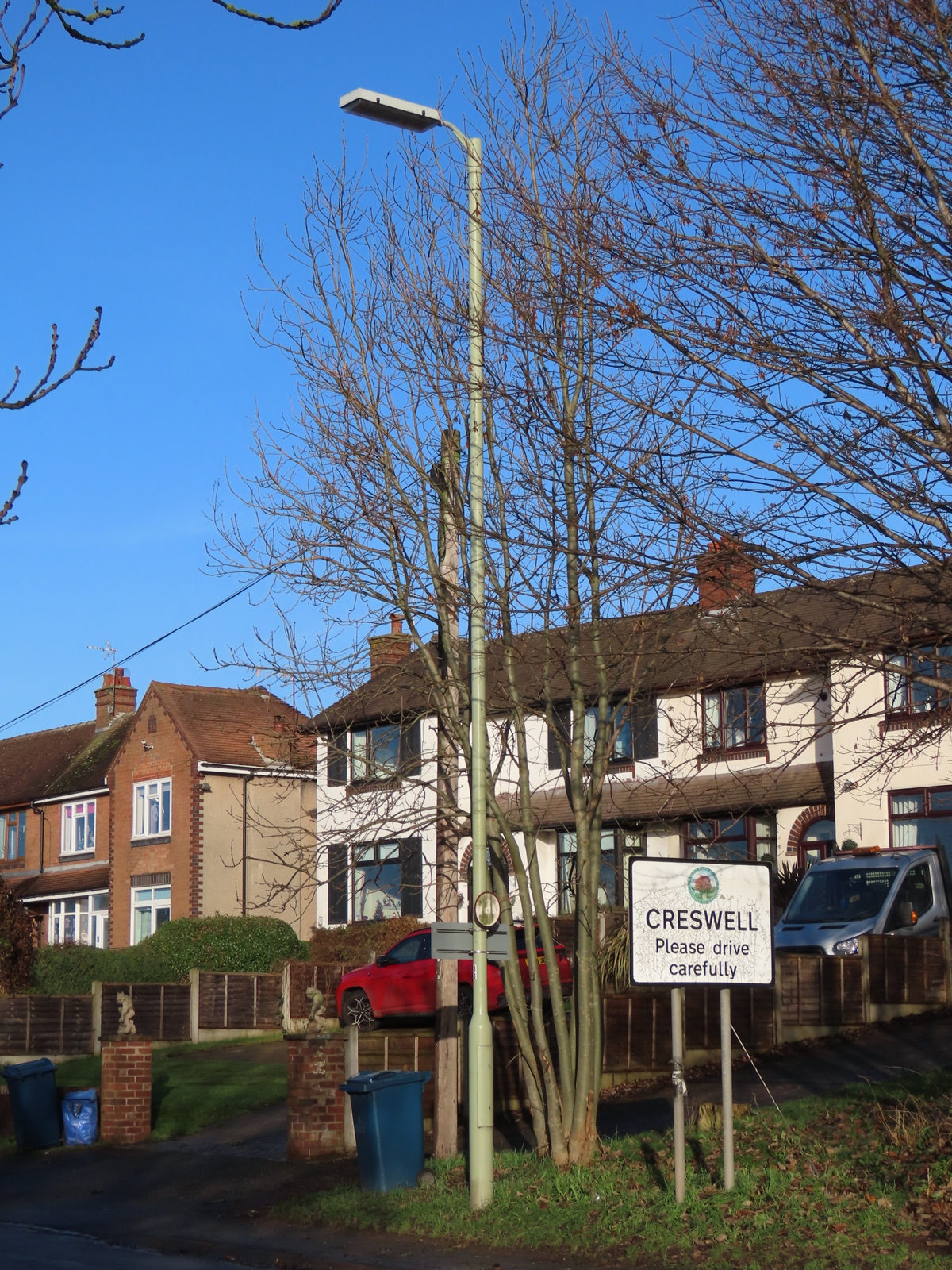 The bracket has a very short outreach.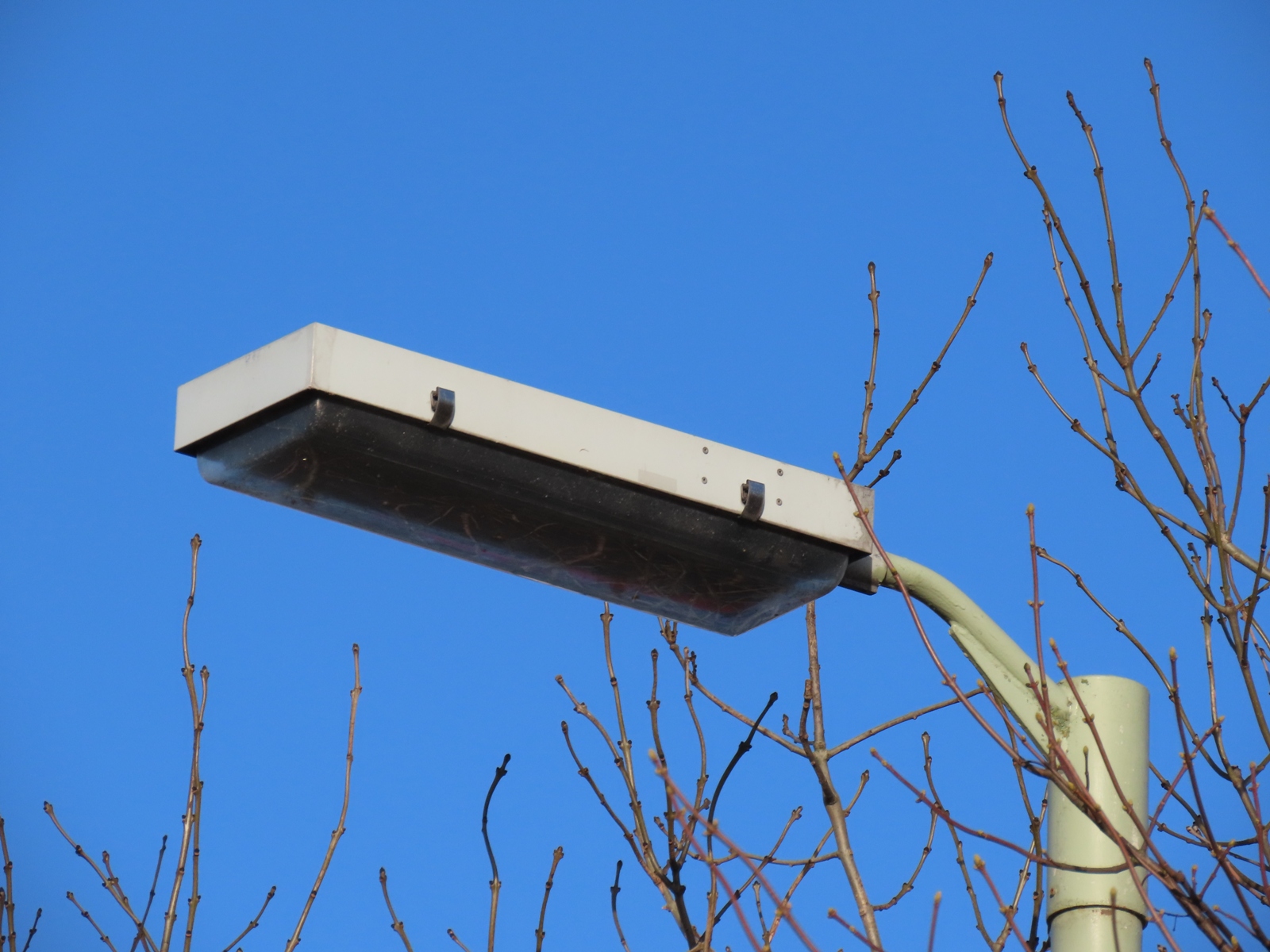 The 135 Watt SOX lamp is visible inside the lantern.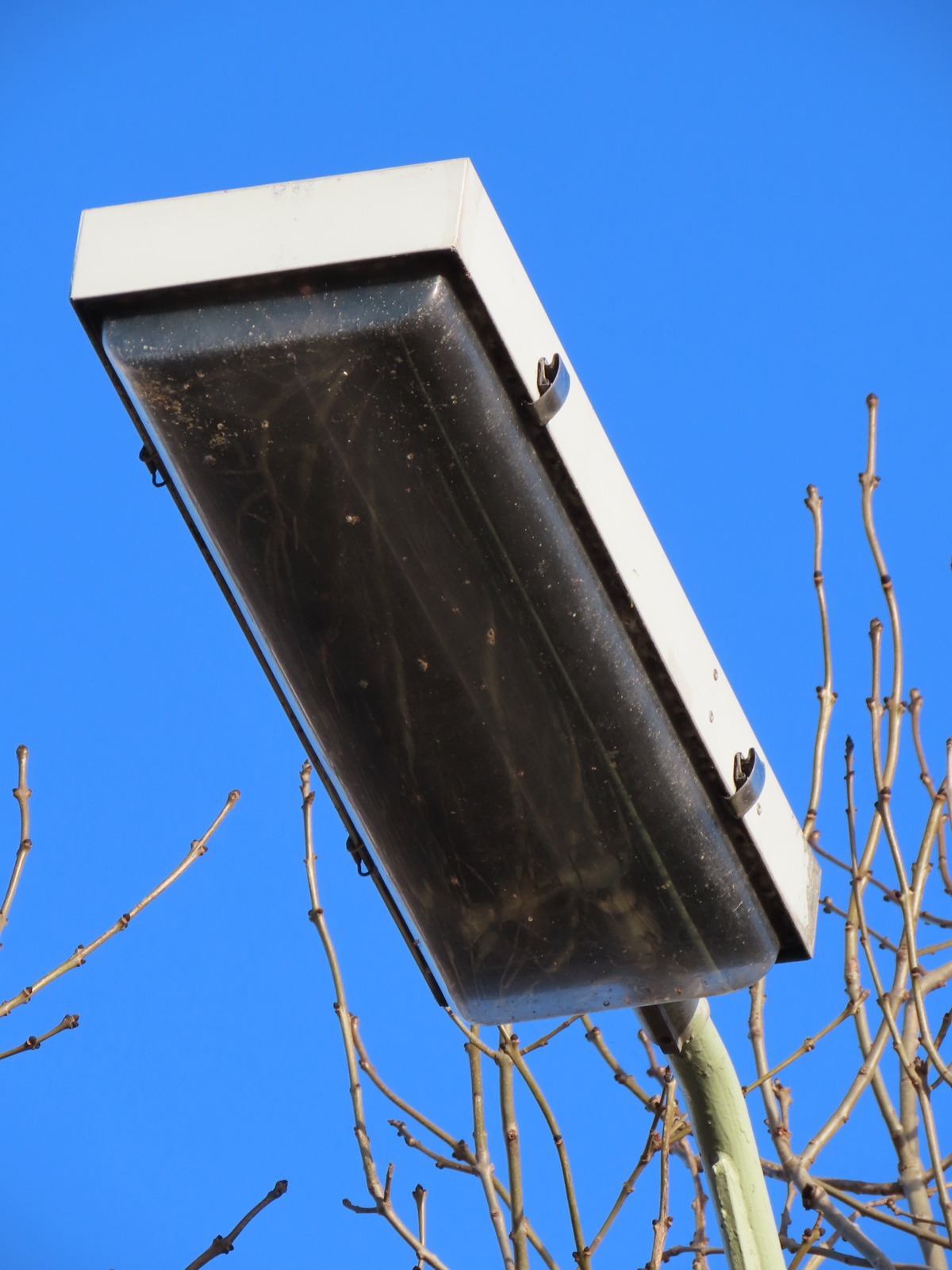 GEC's cut-off range of lanterns comprise an aluminium box with a shallow acrylic bowl that features no form of diffusion - a very simple and functional design.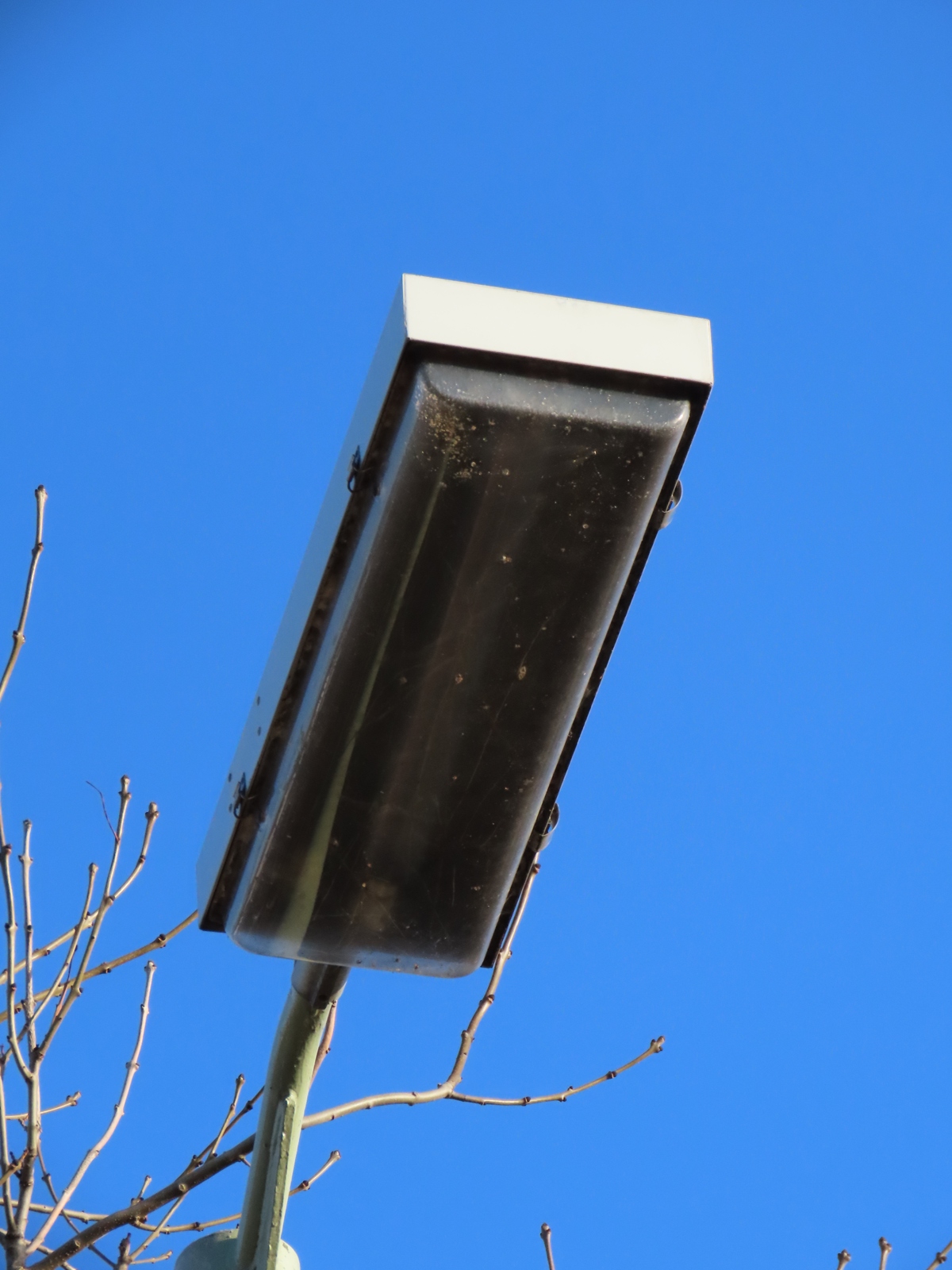 The Alpha 1s are attached to cranked AC Ford brackets that allow a distance between them and the un-insulated low voltage electricity conductors behind to be maintained.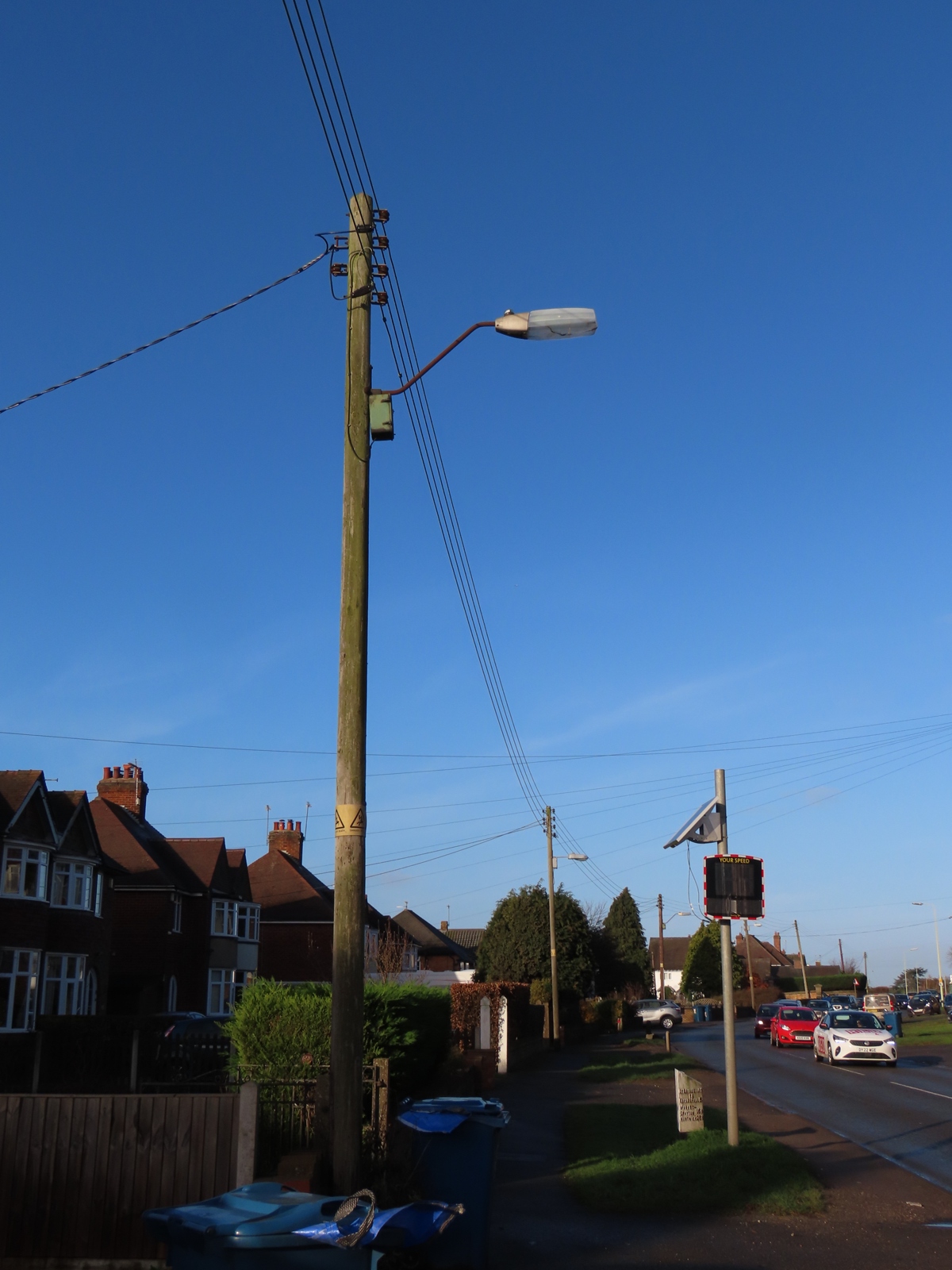 With the Alpha 1 being a lantern where the lamp control gear must be connected remotely, this must be housed within the control box. With the box having to accommodate the supply cut-out too, space within it must be at a premium! The diagonal stripe across the front of the box indicates the presence of asbestos within the box - probably, within the door gasket. The existence of this could be why these two lanterns survive, as the other pole brackets are newer, and support Civic 1s, also by Thorn.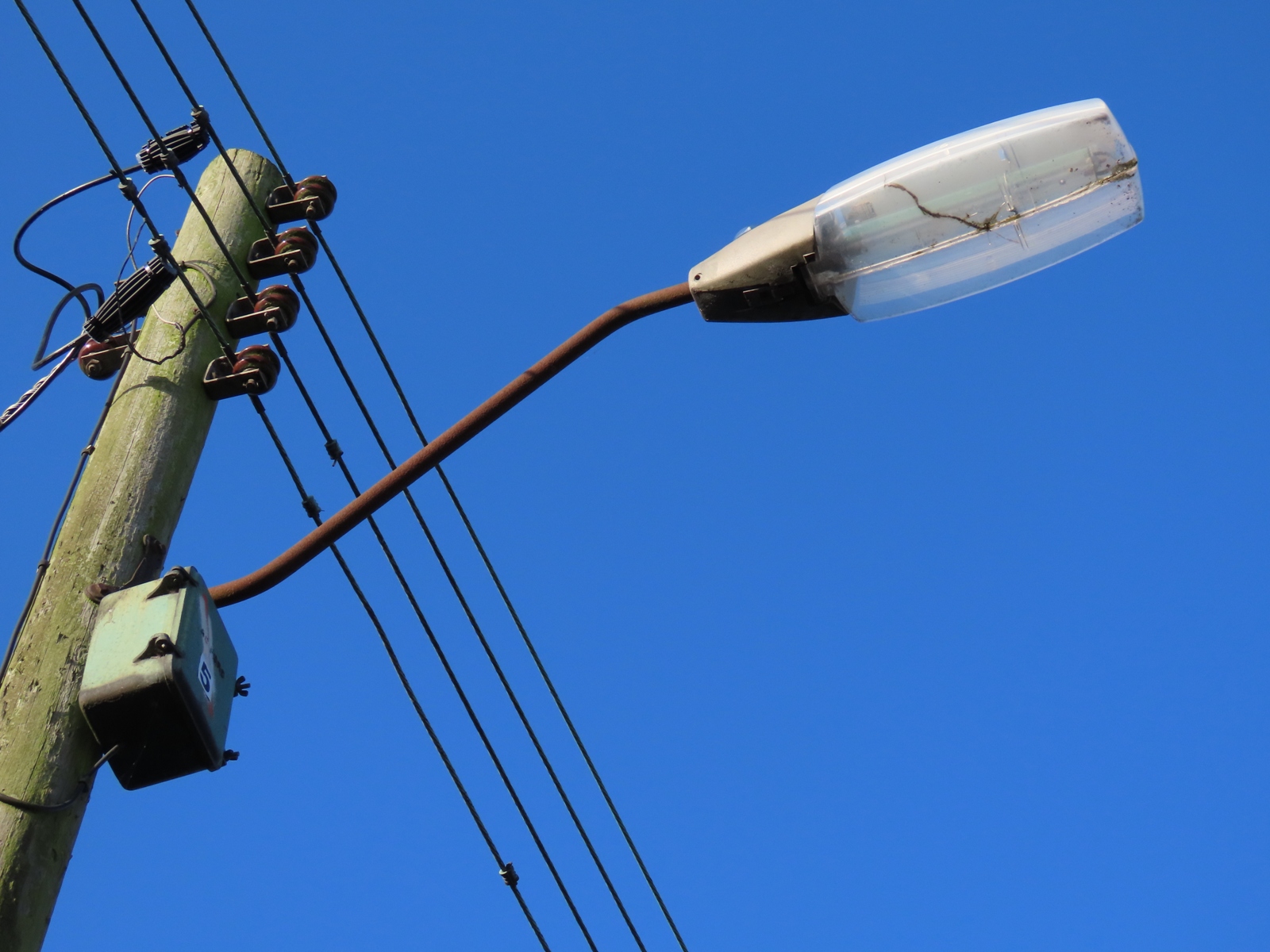 The acrylic Opticell unit is cracked, but otherwise, remains clean internally.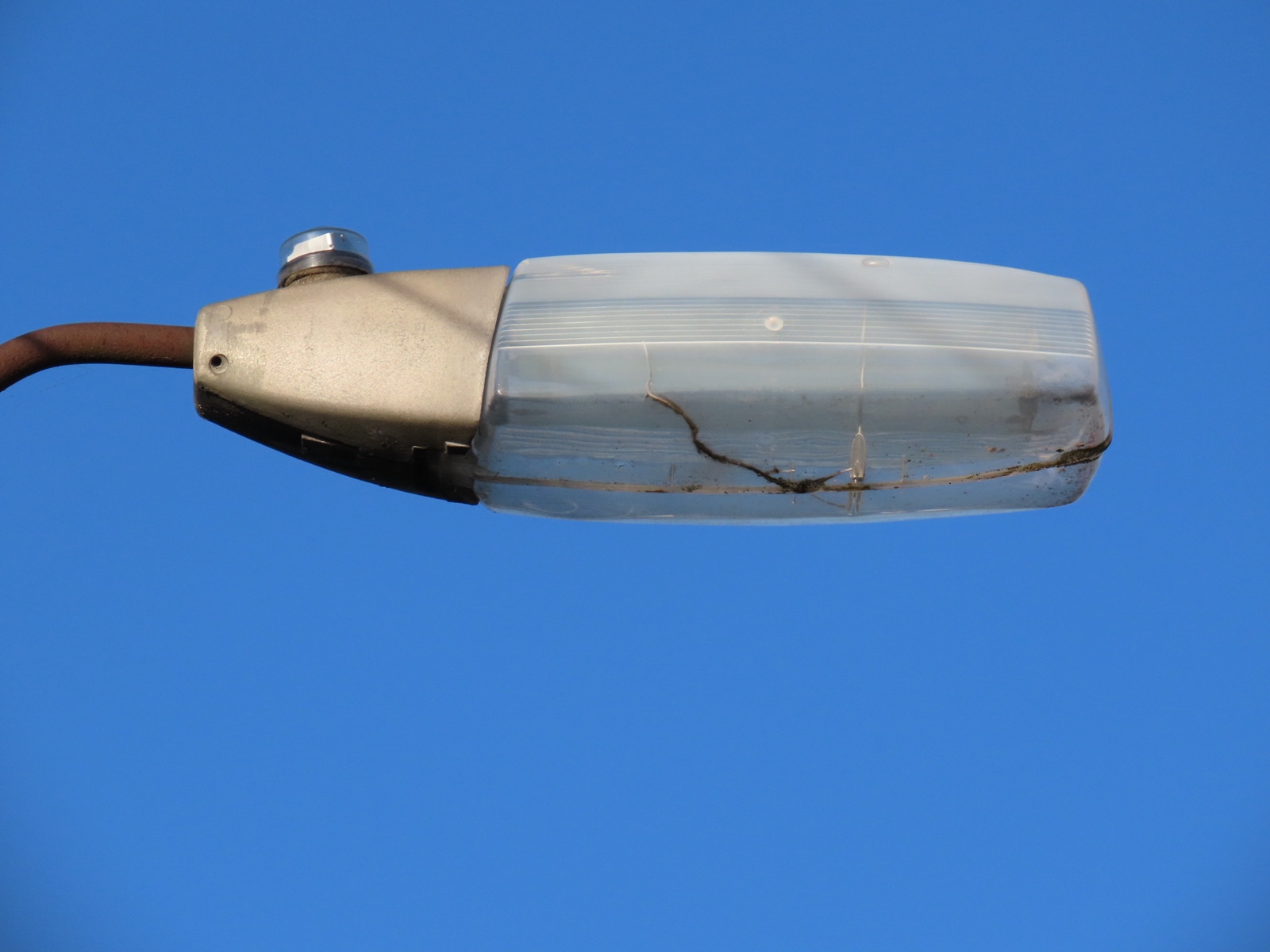 One of the aforementioned Civics is visible behind the second example, along with column-mounted Philips MA 50s.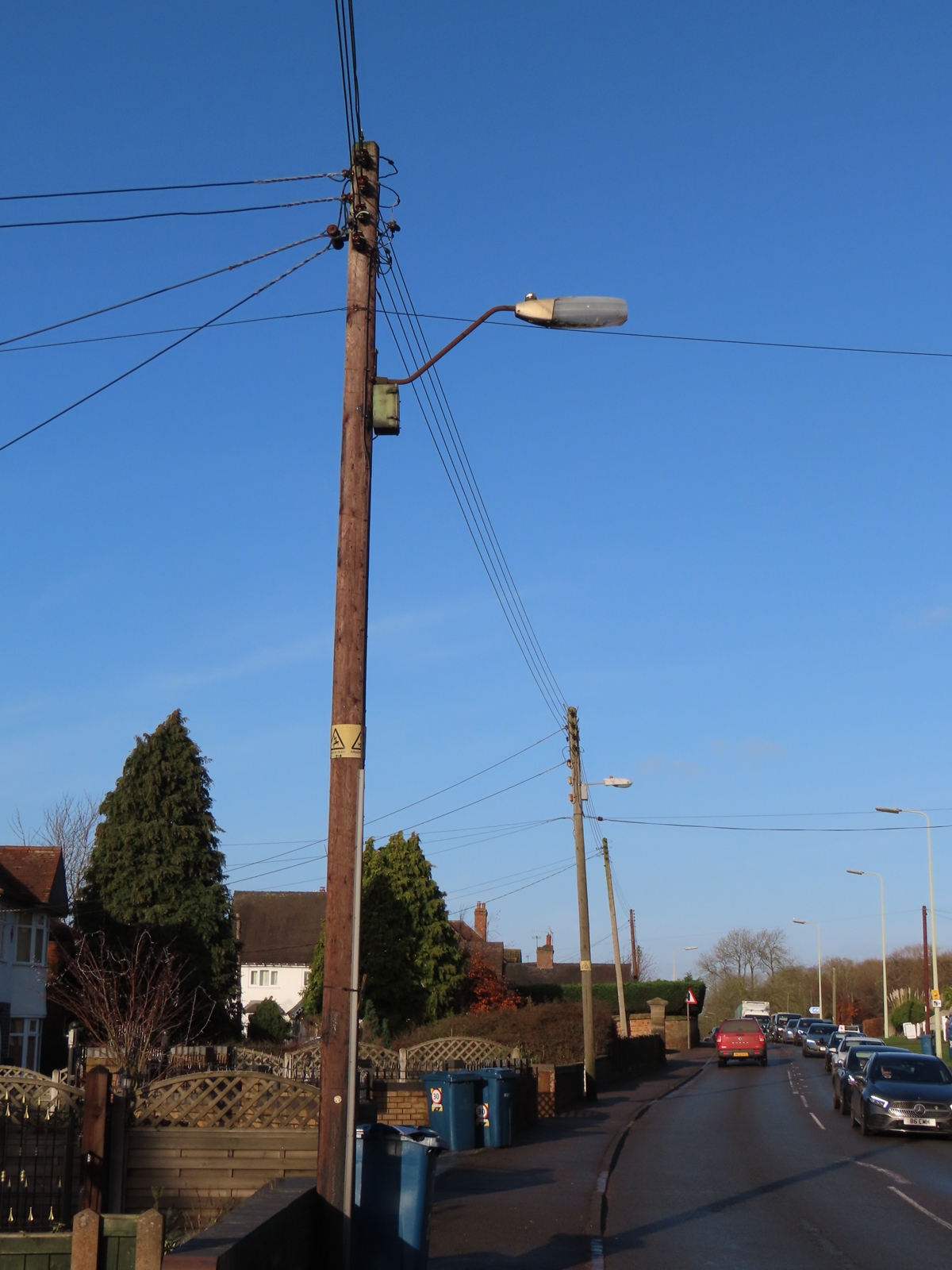 With the Alpha 1 rear castings having NEMA photocell sockets, and the grub screws located low-down, they might be later versions.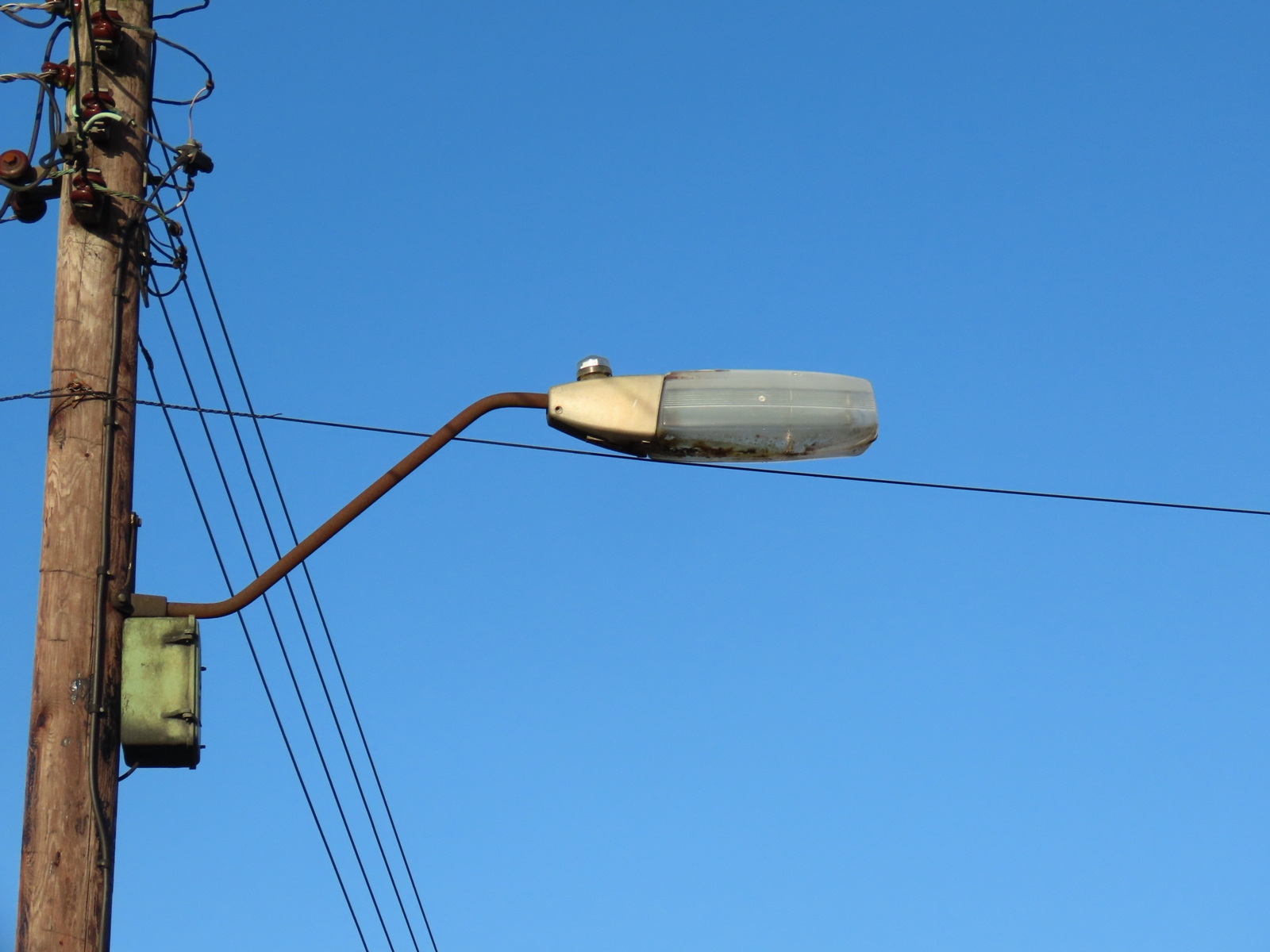 This example has a grubbier Opticell, but is undamaged.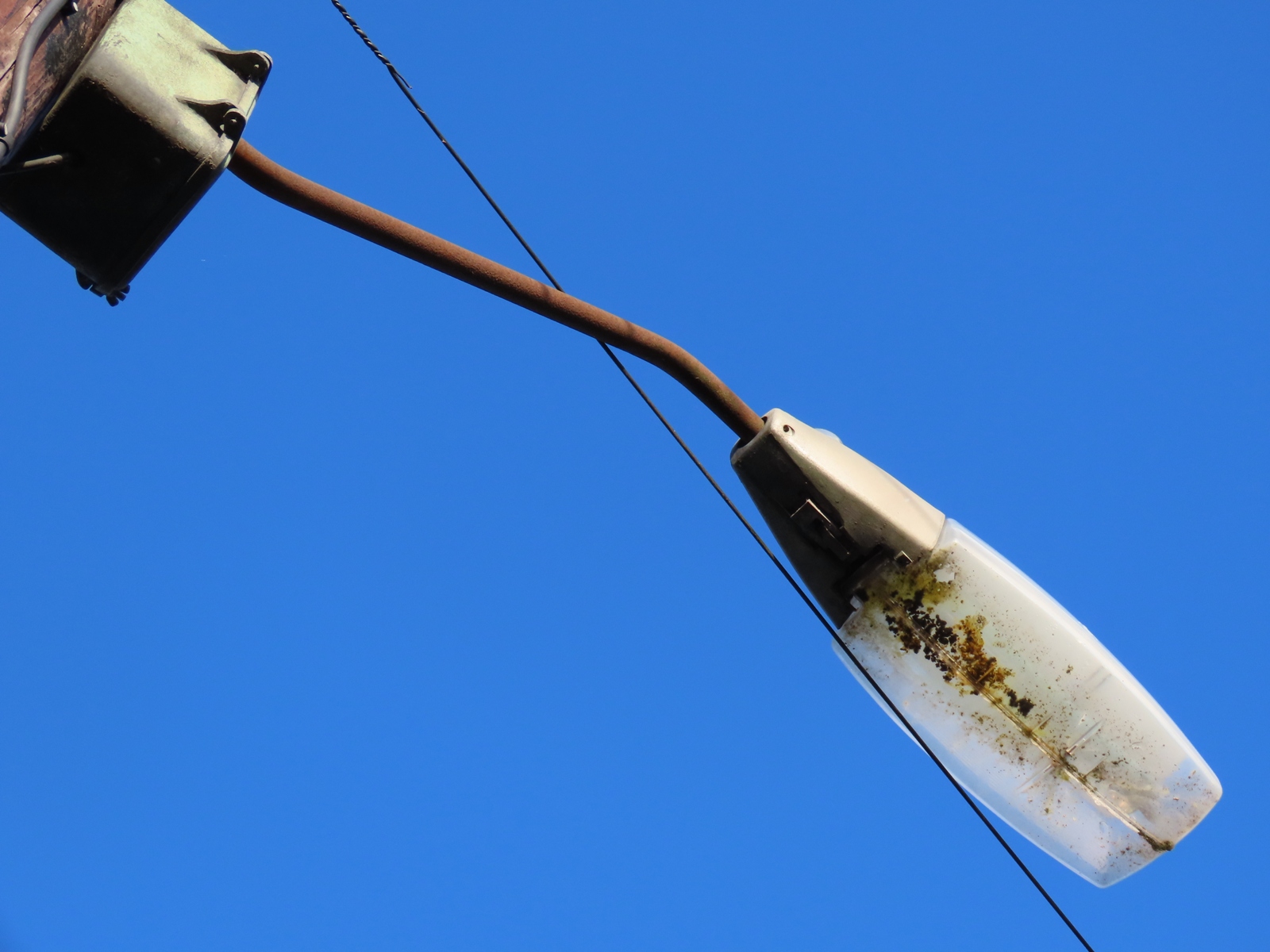 ---
CLICK HERE TO MAKE A MONETARY DONATION
© 2002 - English Street Lights Online