81. Sandon, Staffordshire. Just off the main road through this village is (what I think is) a BTH Rural Open lantern fitted to an ESLA swan neck on an unusual wide-based cast iron column. The lantern is fitted with an 80 W mercury lamp. Control is provided by a Zodion SS55 two-part cell; with the detector located on one side of the canopy. The internal refractor ring has sadly been lost through time - that is assuming that one was fitted in the first place - but on the whole, the lantern looks in quite good condition for its age.
SPONSORED LINKS: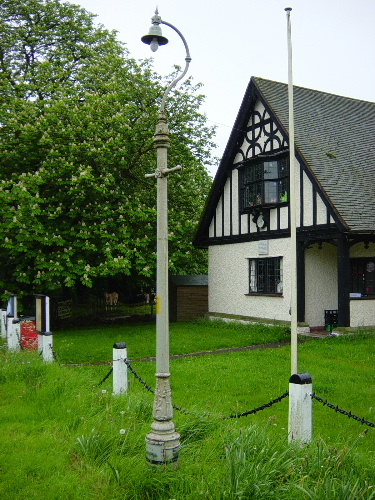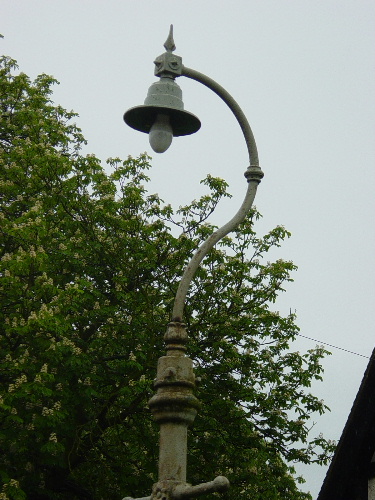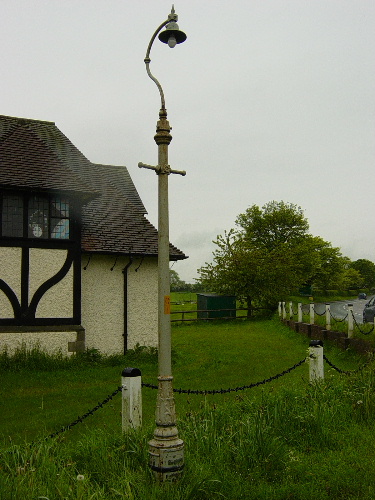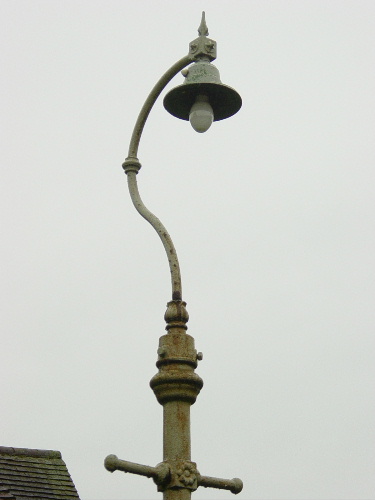 I happened to be passing by this column on the evening of Sunday, 10th September 2006 and was pleased to see that a mercury lamp was still fitted. The amount of glare given off was phenomenal.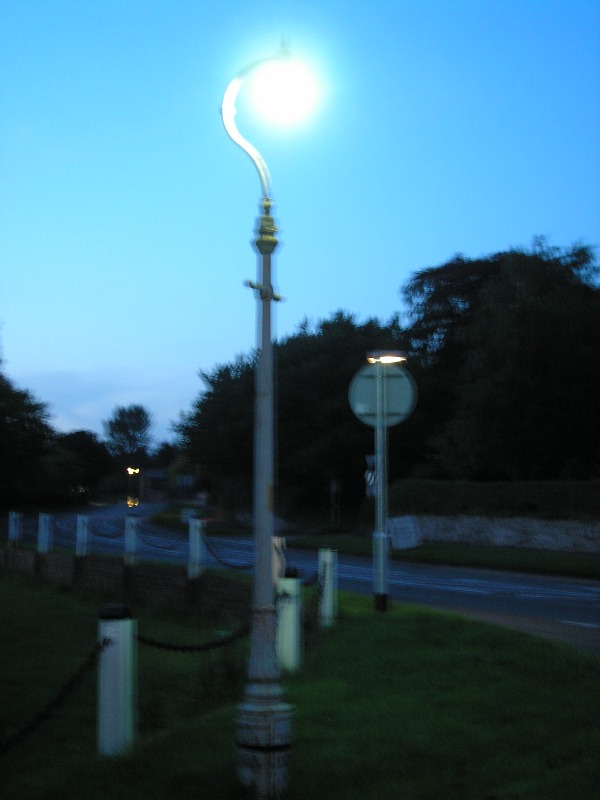 I did not have my tripod with me at the time, so the night shot came out blurry. However, I then spotted something which would do as a makeshift one - the top of a nearby notice board!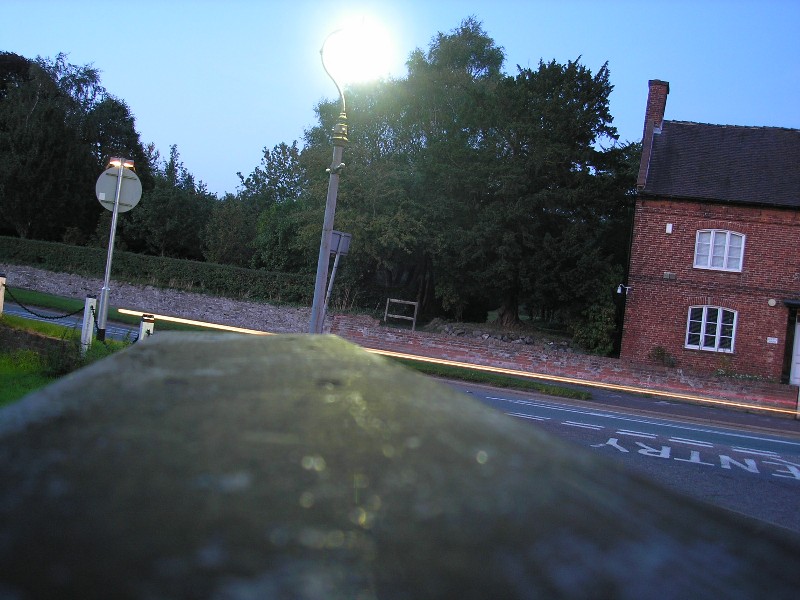 Sadly, the column has since been replaced under the Staffordshire Street Lighting PFI.
---
CLICK HERE TO MAKE A MONETARY DONATION
© 2002 - English Street Lights Online