65d. B6179 Church Street, Ripley Attached to the Depledge and Wood Gift Shop by means of a wall bracket is a 1930s' Revo 'Leicester' lantern (likely to be either the C9113, C9114 or C9115 type, depending on the lamp type and optical system that it ran originally). The installation is not original to the building, having been installed at some point between October 2015 and April 2016; nevertheless, it complements the shop's appearance (and the types of items that it sells) nicely.
These pictures were taken in December 2019; hence, the presence of Christmas decorations.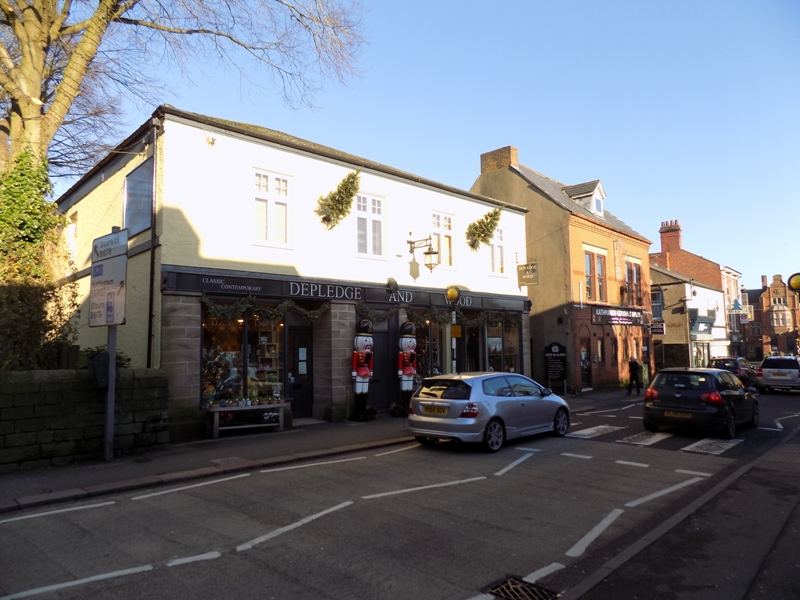 The type of lamp fitted within the lantern these days is unknown, although the wall-mounted photocell above it suggests that there is one, and that the lantern is operational at night.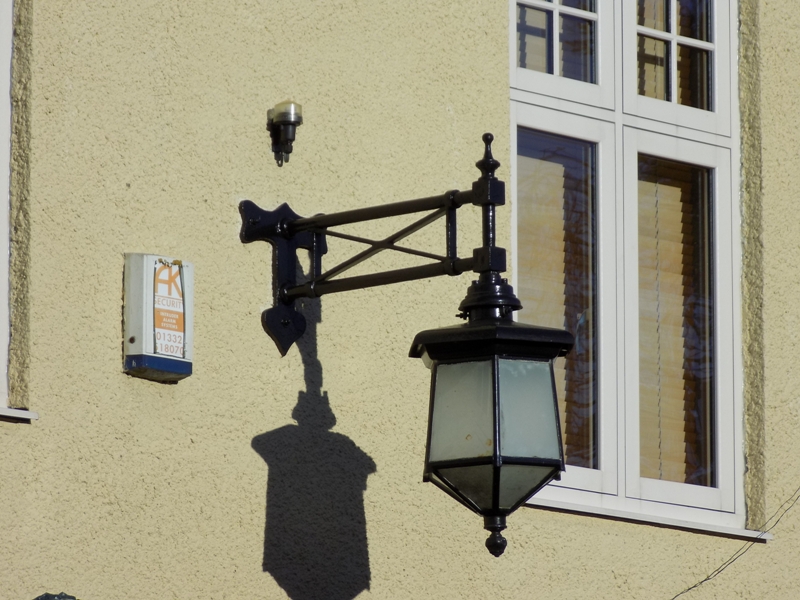 ---
CLICK HERE TO MAKE A MONETARY DONATION
© 2002 - English Street Lights Online