65c. Peasehill, Ripley Just as with the Survivor seen on the previous page, a lone, derelict Stanton 7 concrete column supporting the remains of a Revo C14408T 'Bell Top' lantern stands within the compound of the local electricity substation. The installation is in virtually identical condition too, with some rather severe-looking vertical cracks emanating down the structure from the top of the column, and an exposed section of the lower bracket.
The substation is located within a gated enclosure, and the gravel path between the compound and the road is gated too...and yet, the lantern still managed to become vandalised!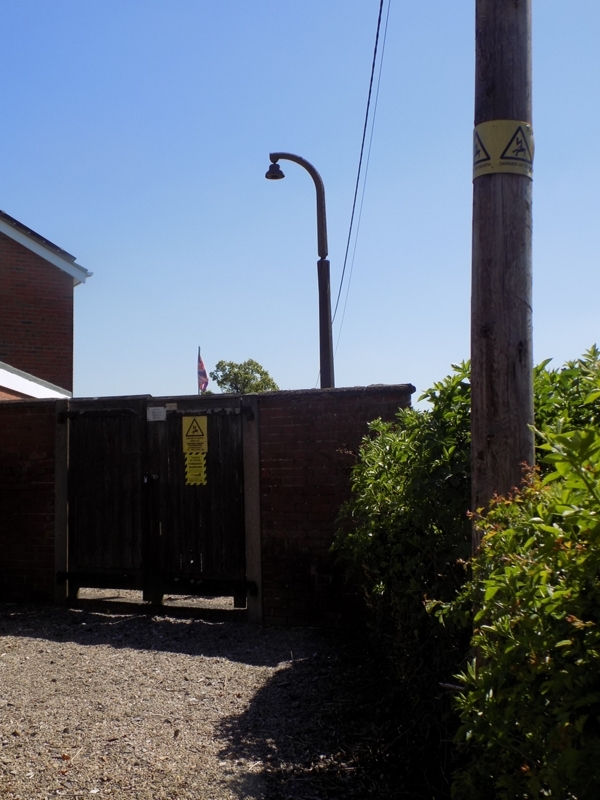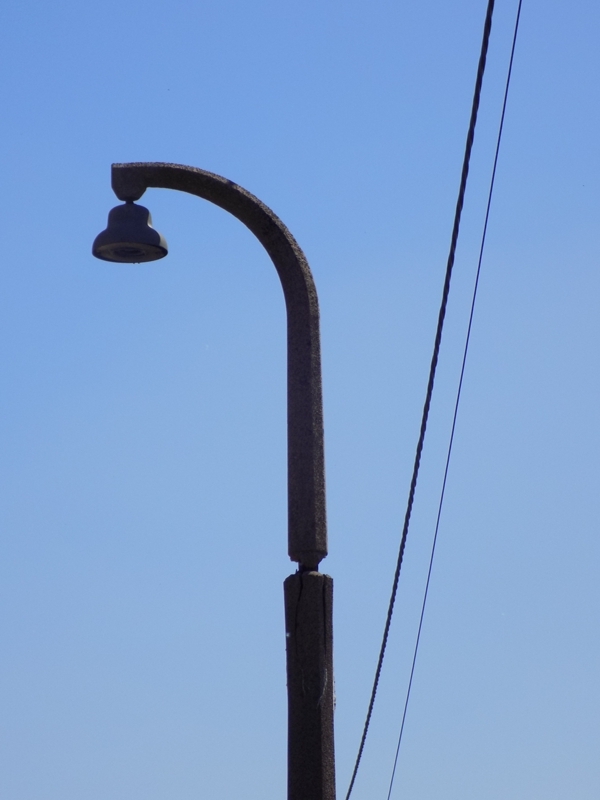 The enamel reflector survives in this example, but the lamp is long gone, and the aluminium ring in the centre of the reflector (intended for the attachment of a glass refractor dome) is bent.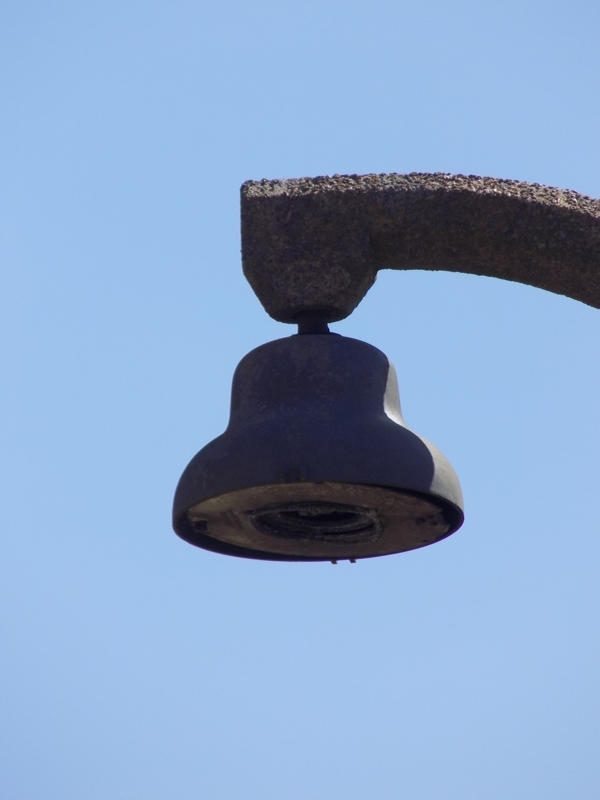 From a slightly different angle, the heavy spalling around the bracket joint becomes much more apparent.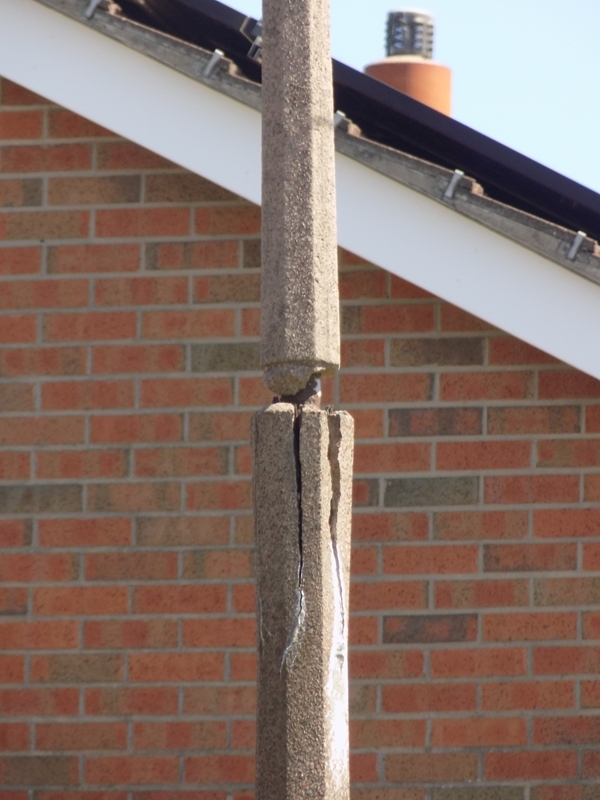 See also - Survivors 96 (Gibfield Lane, Belper), 103C (Nottingham Road, Somercotes), 150B (Milnhay Road, Langley Mill) and 171B (Off Church Street, Kilburn).
---
Another couple of Survivors exist on the forecourt of a nearby car sales business. Two Abacus tubular steel columns support 1960s' Atlas Gamma 6 post-top lanterns. I am inclined to believe that they are Gamma 6s, despite AC Ford AC762 lanterns being very similar in appearance, owing to the historical collaboration between Atlas and Abacus.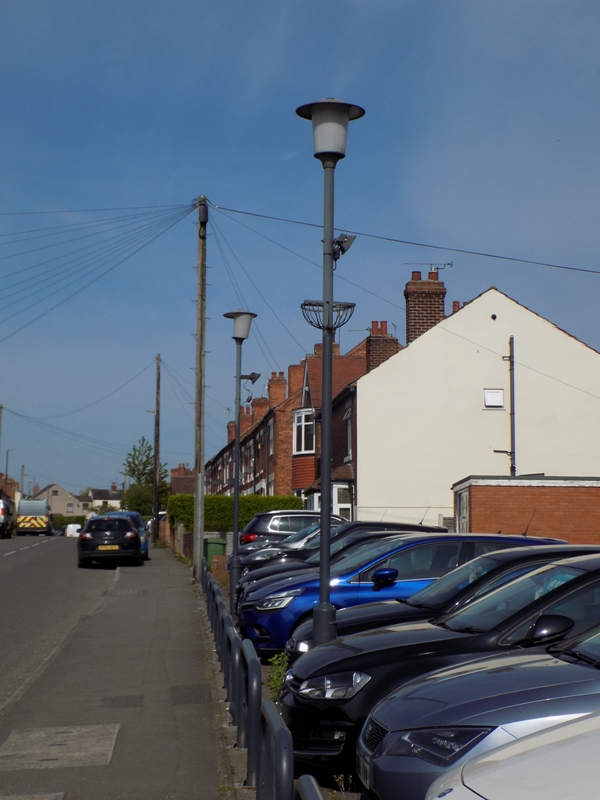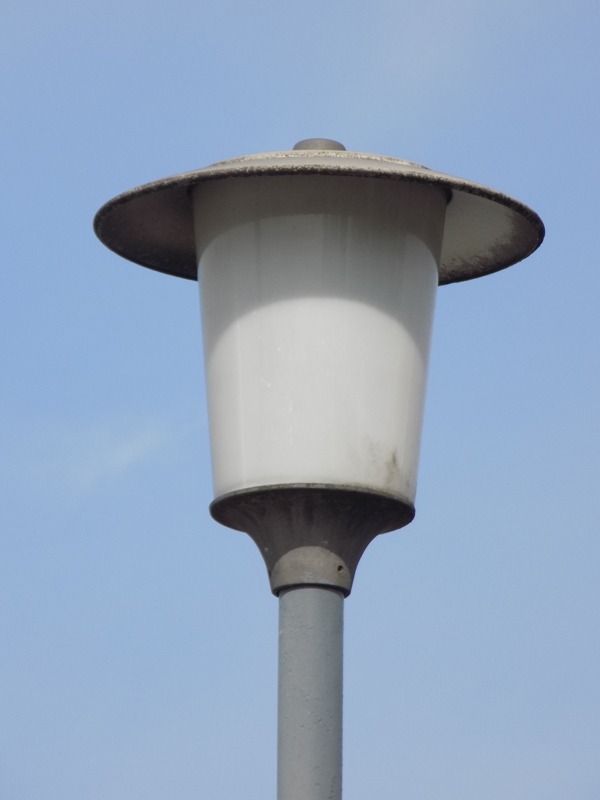 The second of the two lanterns has had its bowl knocked out of place; it has remained in this state since (at least) 2008, and suggests that both lanterns are no longer in operation. Back then, there used to be a taller Abacus column on the site, which supported the original type of Atlas Alpha 3. By 2011, this column had been removed.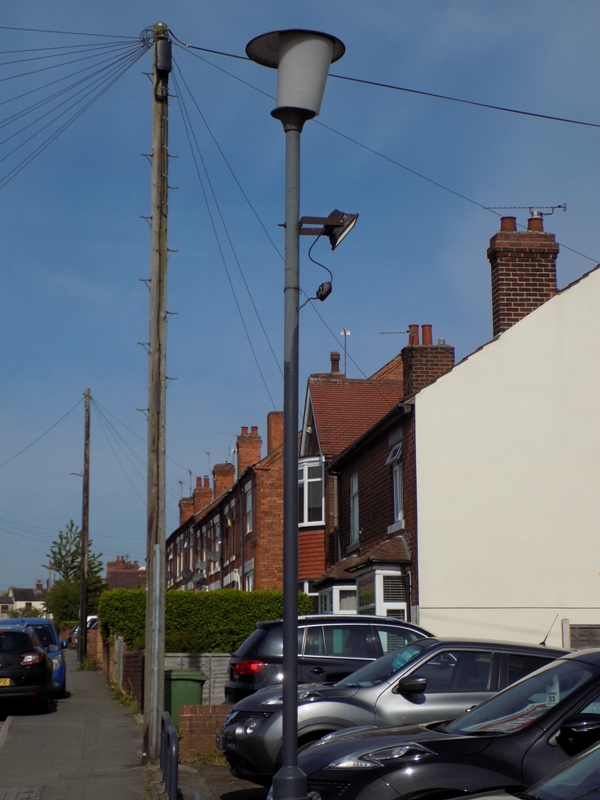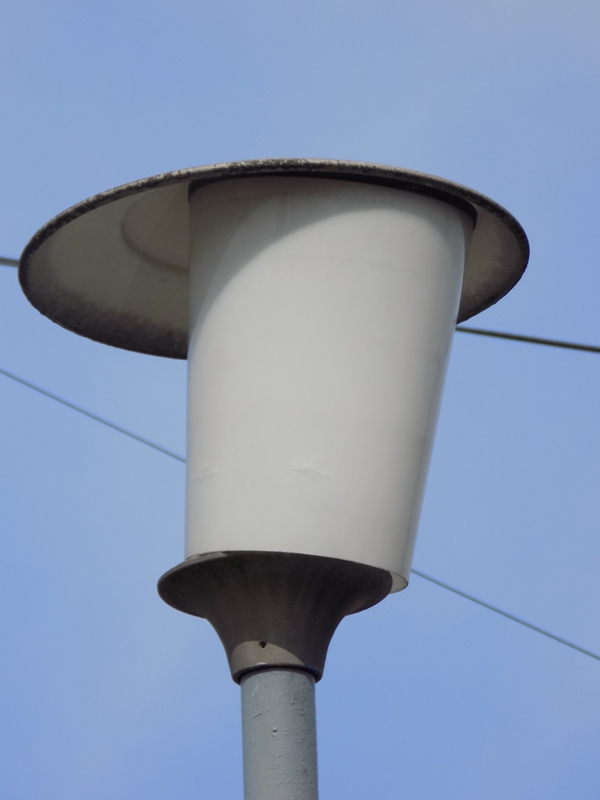 ---
CLICK HERE TO MAKE A MONETARY DONATION
© 2002 - English Street Lights Online