68A. RTC Business Park, off London Road. Located at the end of a single-track railway siding within the Business Park is a 1960s' AEI [Advanced Electrical Industries] Residential lantern, designed for running two 2 ft (600 mm) 40 W fluorescent lamps, and dating from when the site served as British Rail's Railway Technical Centre, being the birthplace of the iconic High Speed Train, as well as the rather ill-fated Advanced Passenger Train. The RTC opened in 1964 (the same year that AEI formed a joint venture with Thorn Electrical Industries), and as AEI was bought out by the General Electric Company three years later, the assumption that the lantern must be original to the building's opening is not unreasonable. Indeed, this is an early version of the Residential; later versions were of a design that went on to become the Thorn Alpha 9 90 Watt SOX lantern many years later.
The Residential is attached to a relatively short column that is installed behind a buffer stop at the end of the siding. A steel security fence prevents unauthorised access to the area, as the siding is one of the few remnants of the Railway Technical Centre that remains in use - a building identified as "Track Laboratory" is situated on the other side of the fence.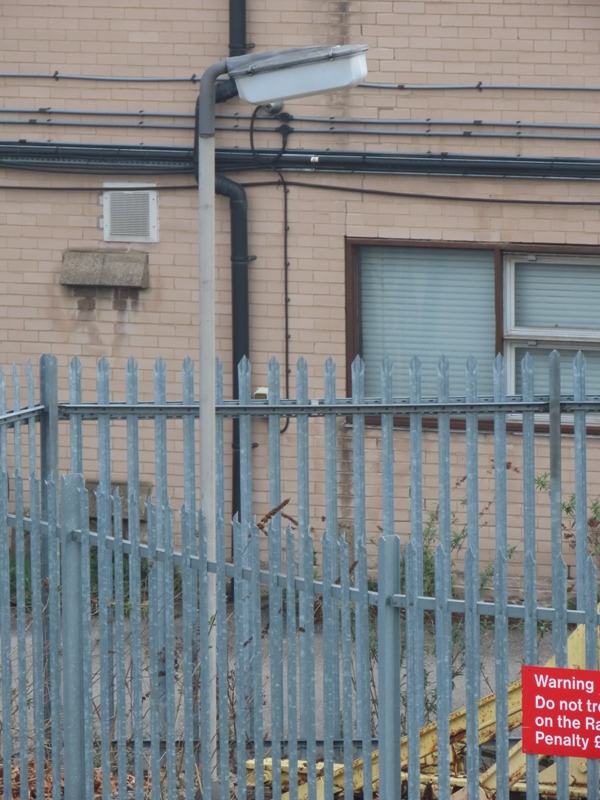 Unlike the damaged example spotted in Northampton, this example appears to be fully intact, although I doubt that it has worked for some considerable time. The adjacent bridge over the railway line at London Road proved a handy vantage point for photographing the installation.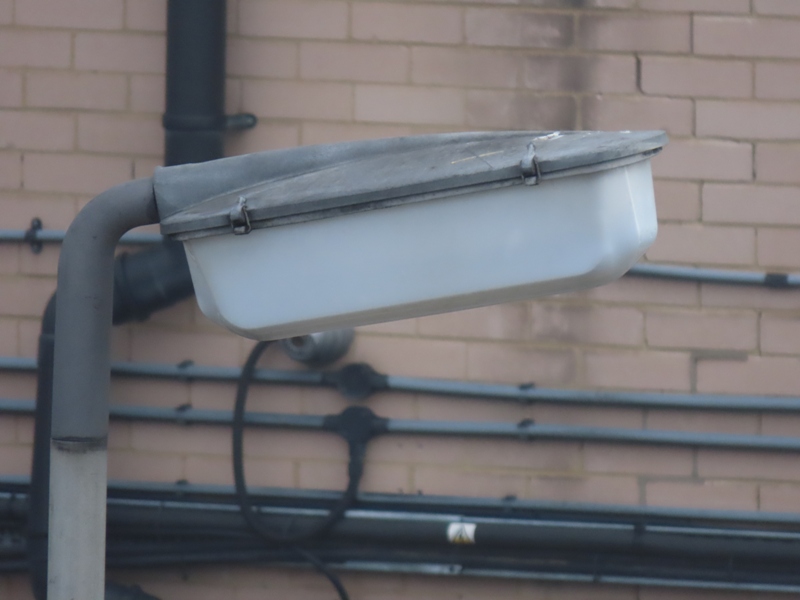 ---
CLICK HERE TO MAKE A MONETARY DONATION
© 2002 - English Street Lights Online