Thorn Alpha 9
This lantern came from Bob Cookson, and was used somewhere in East Sussex, and entered my collection on Wednesday, 20th April 2005. Although the Alpha 9 is used in Derby City, it is more common in the South Derbyshire and North-west Leicestershire areas. Both the gear in base (which this one is) and gear in head versions are used.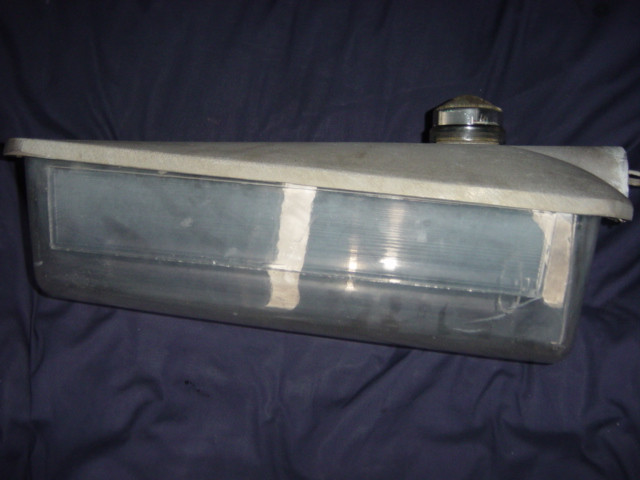 The lantern is shaped in such a way that causes the bowl to be positioned at a slight angle to the road, as with the MI 8.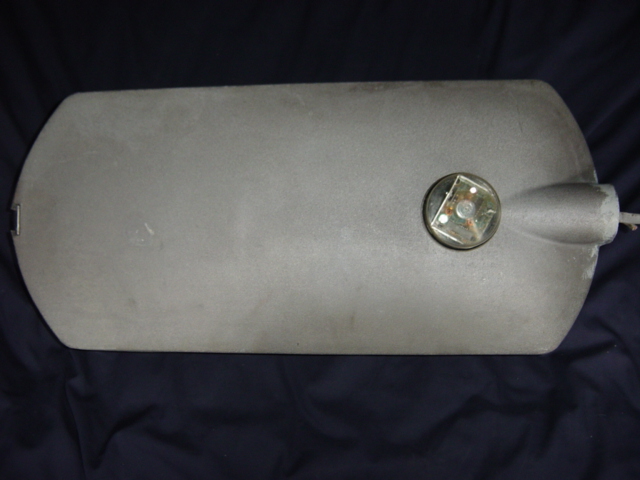 The canopy tapers marginally towards the front of the lantern. The NEMA socket has probably been fitted for the lantern's entire life as the wires to and from it are connected to a secured terminal block.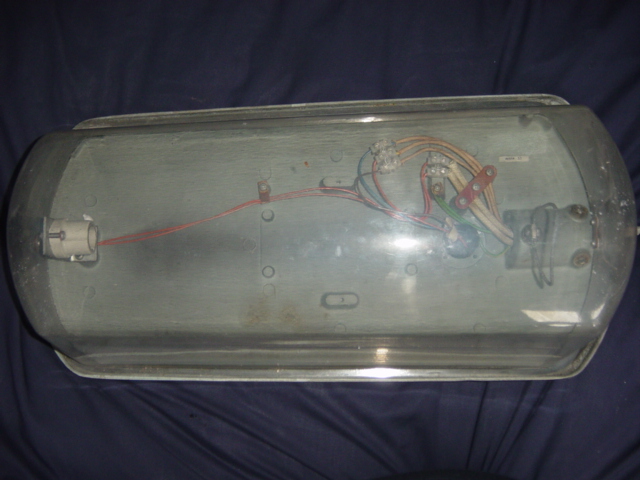 This block can just be seen here - the three-way one by the edge of the bowl.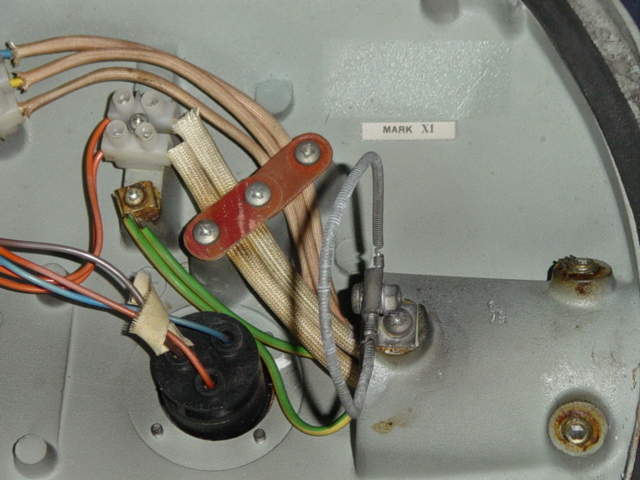 This photograph shows a close-up of this general area, with the termination of the three cables for the NEMA socket just visible to the left. Over time, the lantern's label has worn away, leaving nothing but a rectangular mark to show where it was (top right, by the cable clamps). The grub screws are well greased and turn with very little effort.
The area directly above where the lamp would be is quite badly marked from the heat - especially at the lampholder end of the canopy. This will be painted over so it isn't a problem.
---
CLICK HERE TO MAKE A MONETARY DONATION
© 2002 - English Street Lights Online