7. Near Locko Park, Spondon. In the grounds of a small garden centre are two ESLA directional lanterns; one a two-way, the other a three-way. The lanterns are installed on gas lantern columns, and so have Venner time switch boxes fitted above the ladder bars. It is unlikely that any time switches still remain in the boxes however, as the lanterns were on in the daytime when I saw them on a previous visit. The lanterns, and especially the mirrors on them, looked to be in good condition - nothing that a lick of paint wouldn't put right! The brackets that the lanterns are attached to are very rare nowadays - they are more regularly seen on swan neck brackets. Although the lanterns were designed for GLS (tungsten) lamps, these two now have compact fluorescent lamps fitted instead - which obviously do not look right at all!
The pictures below show the three-way example: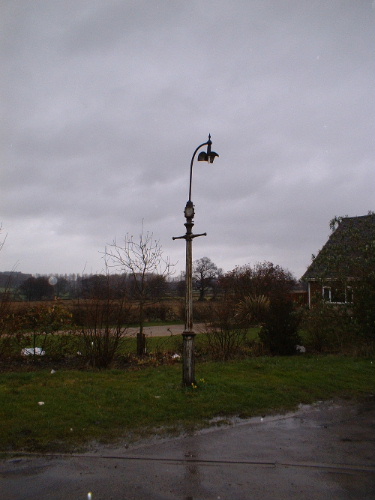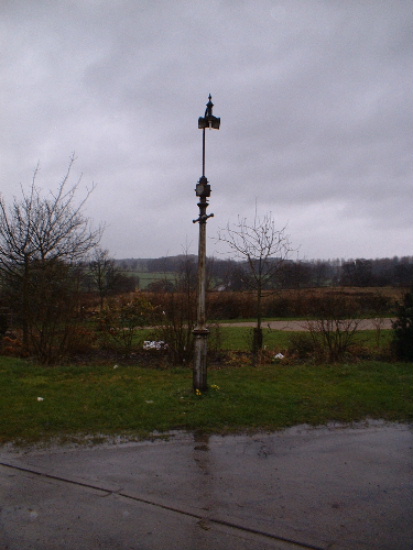 Both of the columns had gone when I revisited on the 19th December 2004! I believe the garden centre is relocating, so hopefully the owners will re-install these columns once they have opened at the new location.
---
CLICK HERE TO MAKE A MONETARY DONATION
© 2002 - English Street Lights Online