7b. Station Road, Spondon. Located within a hedge that divides Station Road from some set-back houses is an abandoned short tubular steel column topped with a swan neck bracket and an enamelled direction lantern. I assume that this installation was left over from when whatever used to be situated where the houses now stand was demolished - it may have provided illumination at the site's entrance.
These initial images, taken in 2003, reveal the installation in its rather peculiar position.
The installation remained derelict and abandoned sixteen years later - these pictures taken in December 2019 indicate that nothing has happened to it in the meantime, save for someone turning it into a giant game of "Hoopla", using a bicycle security chain!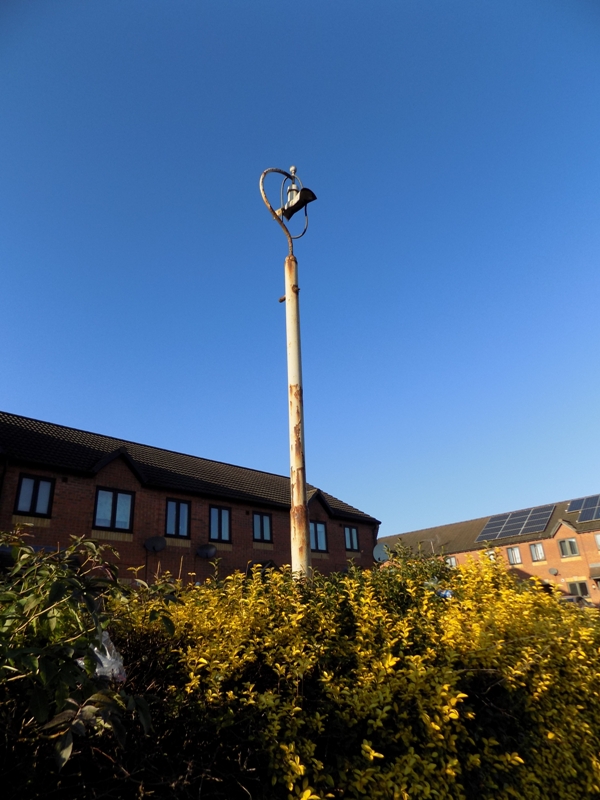 The enamel applied to the inside of the lantern is heavily rust-damaged. What appear to be the remains of a GES lamp cap are visible in the centre of the lantern.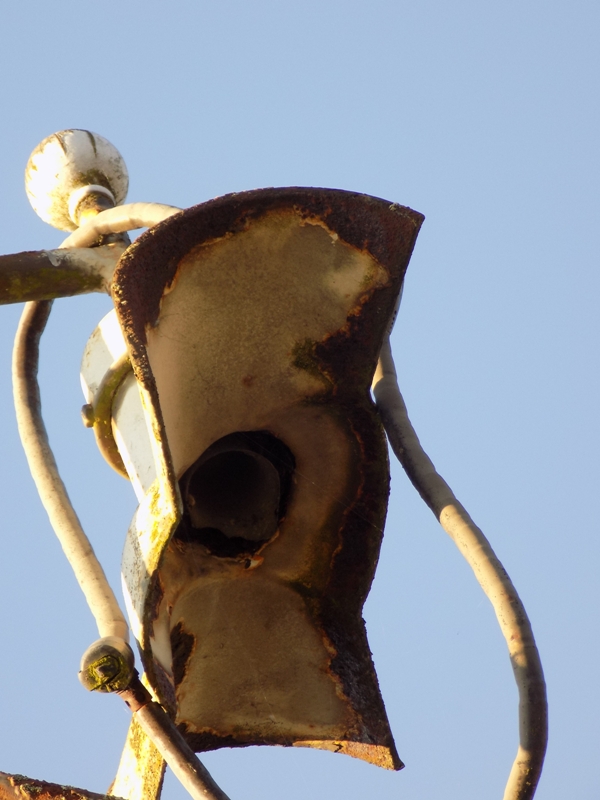 The rest of the steelwork has suffered badly from rusting too.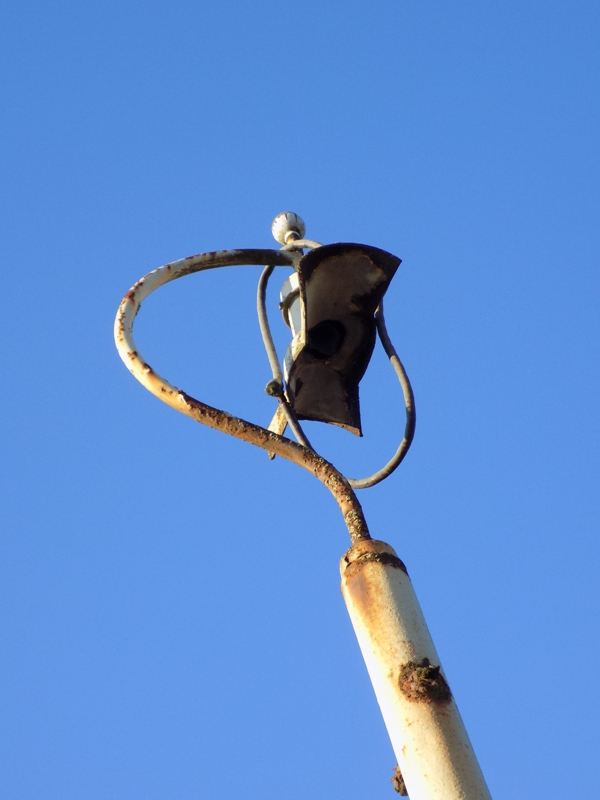 The column appears only to be about 15 ft (approximately 5 m) in height.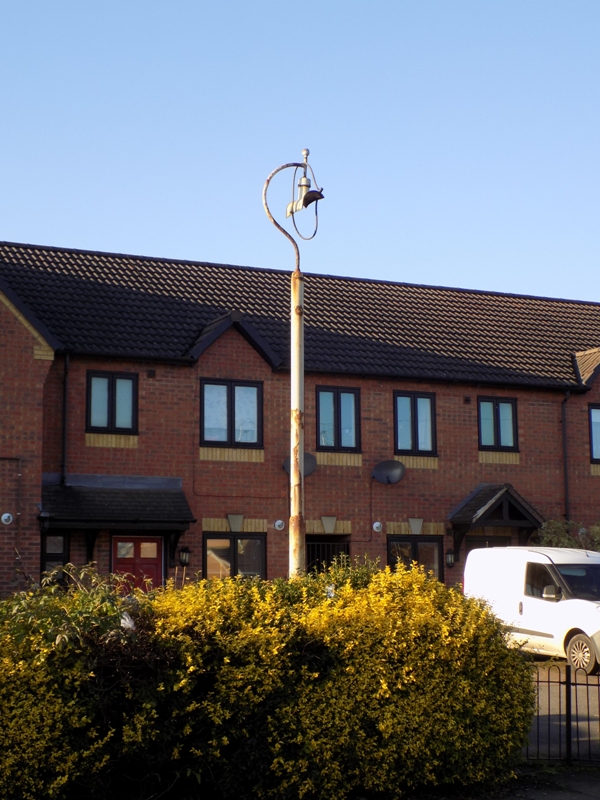 The lantern attaches to the bracket by something resembling a standard spigot cap.
---
CLICK HERE TO MAKE A MONETARY DONATION
© 2002 - English Street Lights Online