7e. Former Celanese Factory - Holme Lane, Spondon. Located immediately after the main entrance to this once-thriving site are three Concrete Utilities Avenue 2D columns supporting top-entry spherical lanterns (possibly C.U. Phosco P456s), each running a 70 Watt SON-E lamp, although these lanterns are unlikely to be original. With demolition of the site planned to commence in June 2014, these installations will not remain for much longer. Two of the three columns are pictured below.
Although I am not a massive fan of spherical lanterns, I must admit that, weirdly, they do rather complement the installations, particularly when attached to these curved brackets.
This lantern had a very minor water ingress issue - perhaps, it was considering a career in being a fishbowl after its lighting service finished...
The second column had lost its lantern completely. The third column is visible in the background, partially obscured by the level crossing sign.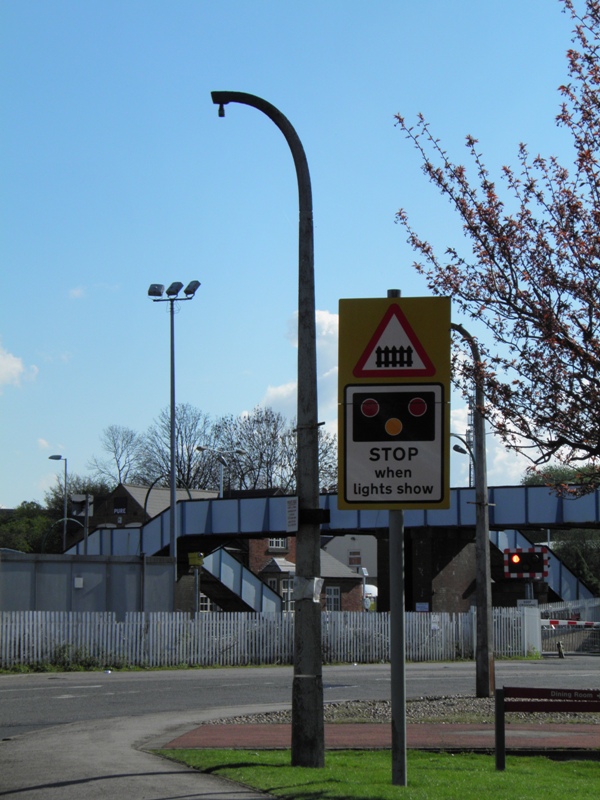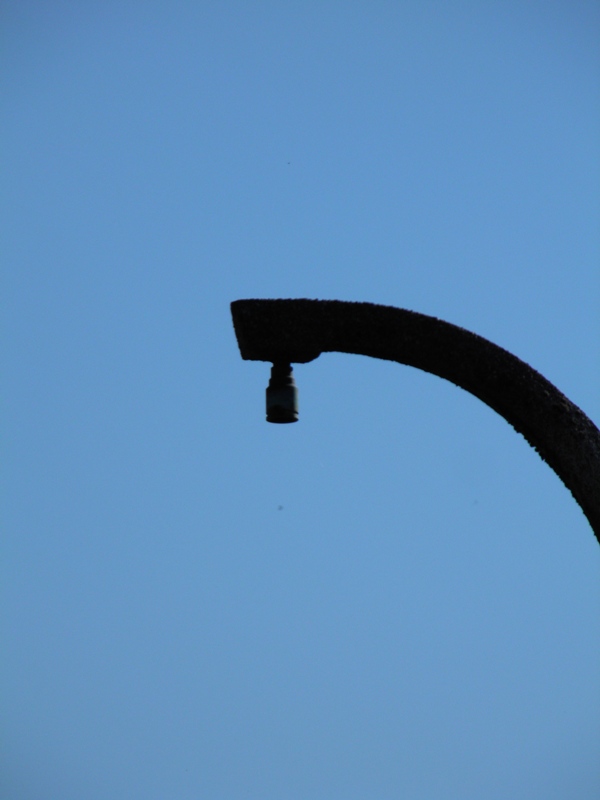 As expected, as part of the factory site clearance, these installations were removed.
---
CLICK HERE TO MAKE A MONETARY DONATION
© 2002 - English Street Lights Online