84. University of Nottingham, off University Boulevard, Nottingham Installed on several of the roadways around the University's buildings are columns supporting GEC Z5676 post-top lanterns. Formerly, these lanterns all ran 35 Watt SOX lamps, but in more recent times, have had retro-fit LED 'Corn' lamps installed instead, suggesting that there are no plans for the lanterns to be replaced any time soon, allowing them to continue plying their trade long into the future, and appearing strangely anachronistic in comparison to the lighting on the public roads outside of the University complex.
Three 15 ft (5 m) Stanton 10 concrete columns exist on East Drive.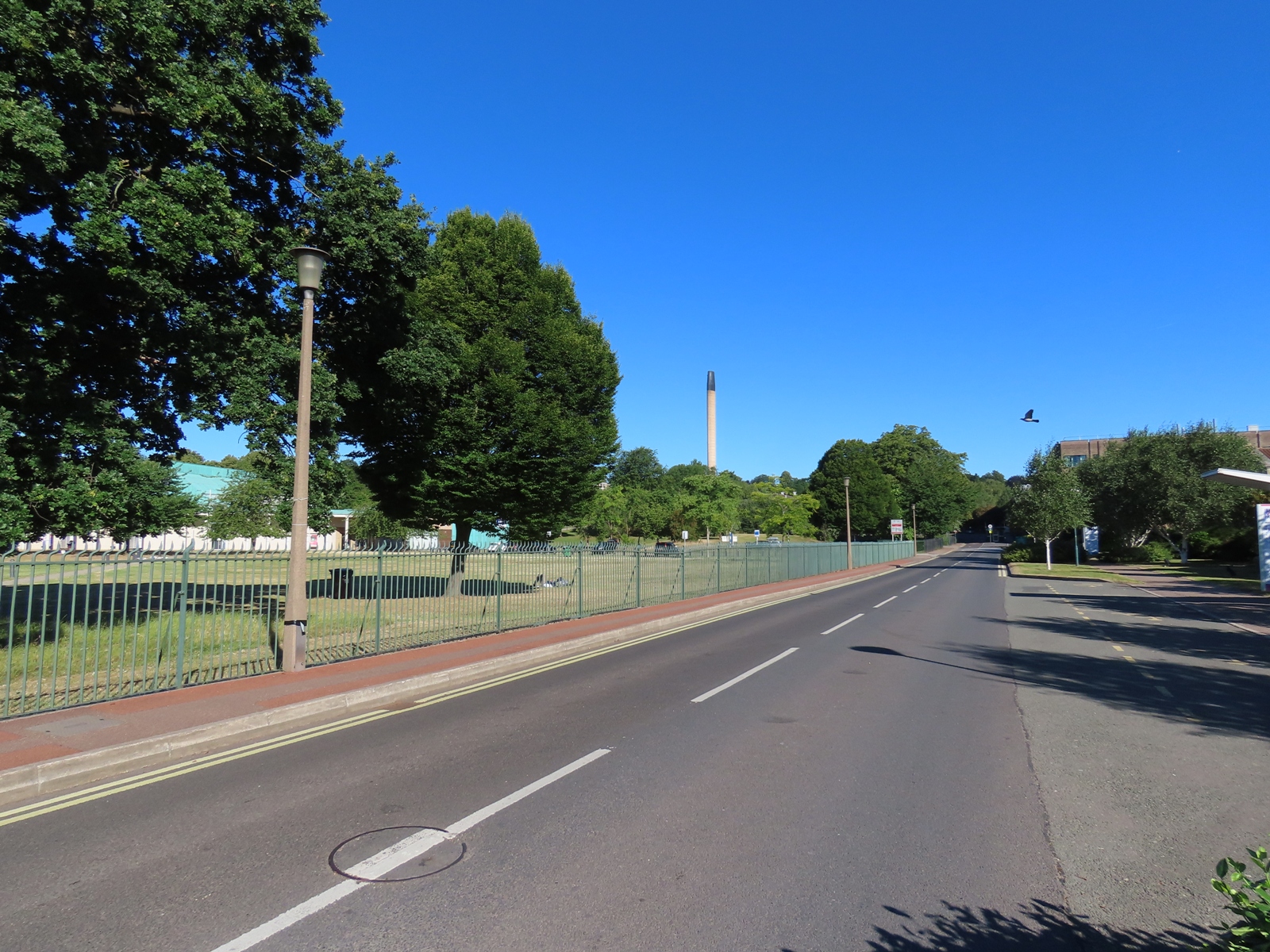 The lanterns feature aluminium canopies, suggesting that they are older versions of the Z5676.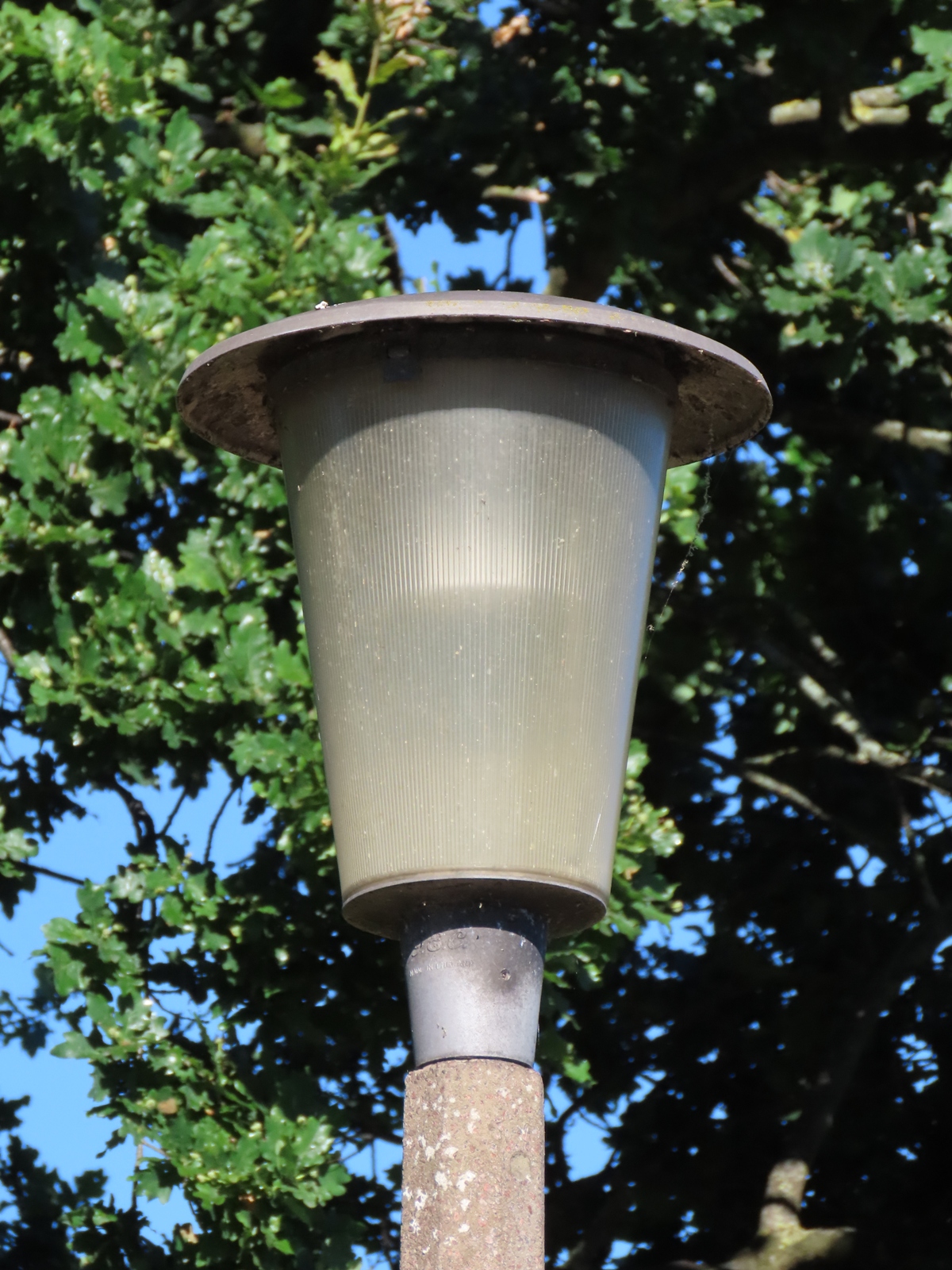 The GEC logo is visible on the base casting.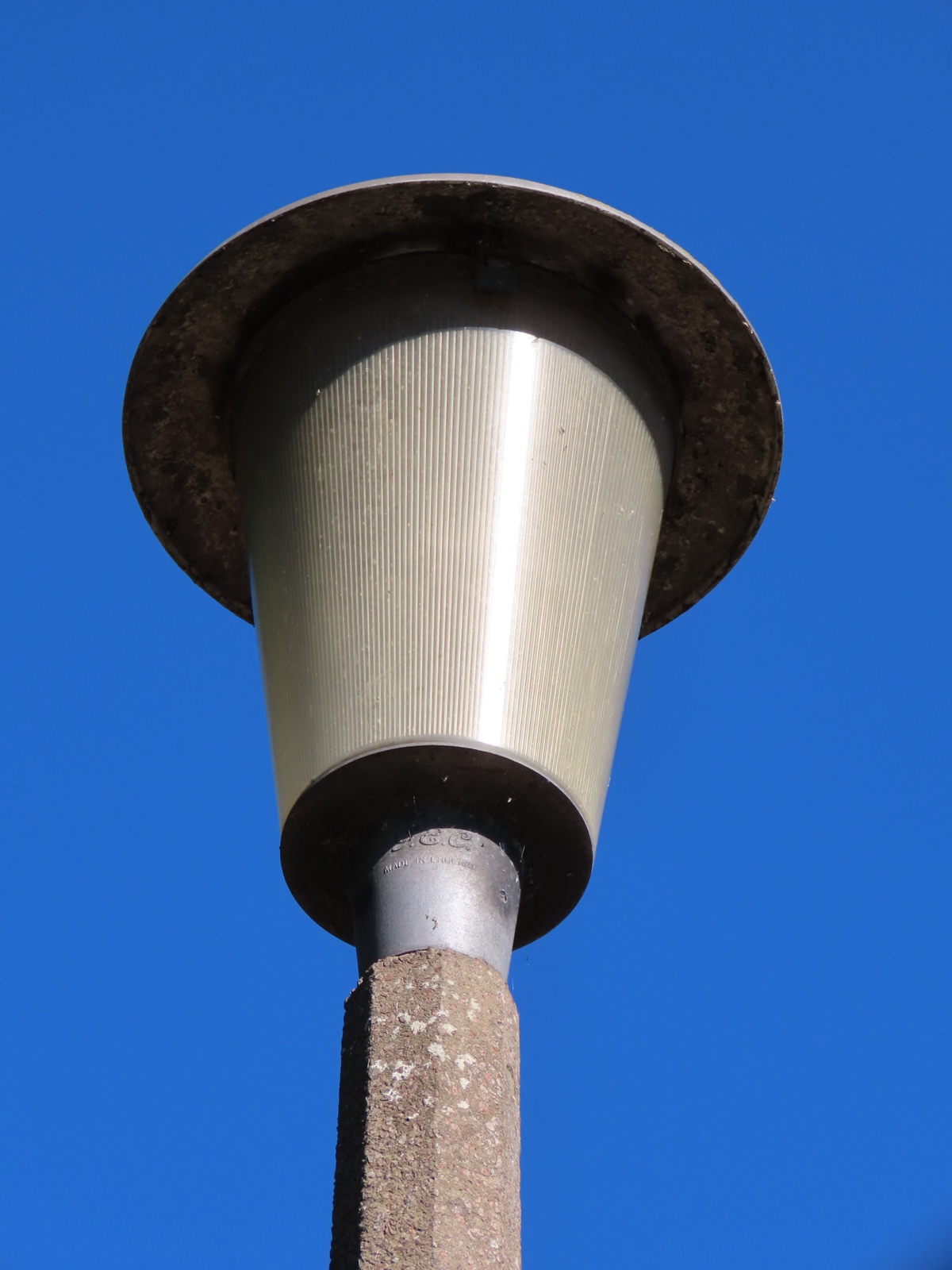 Unusually, miniature photocells are drilled into the column doors - I wonder if dogs "visiting" these columns make the lanterns dayburn for a brief period!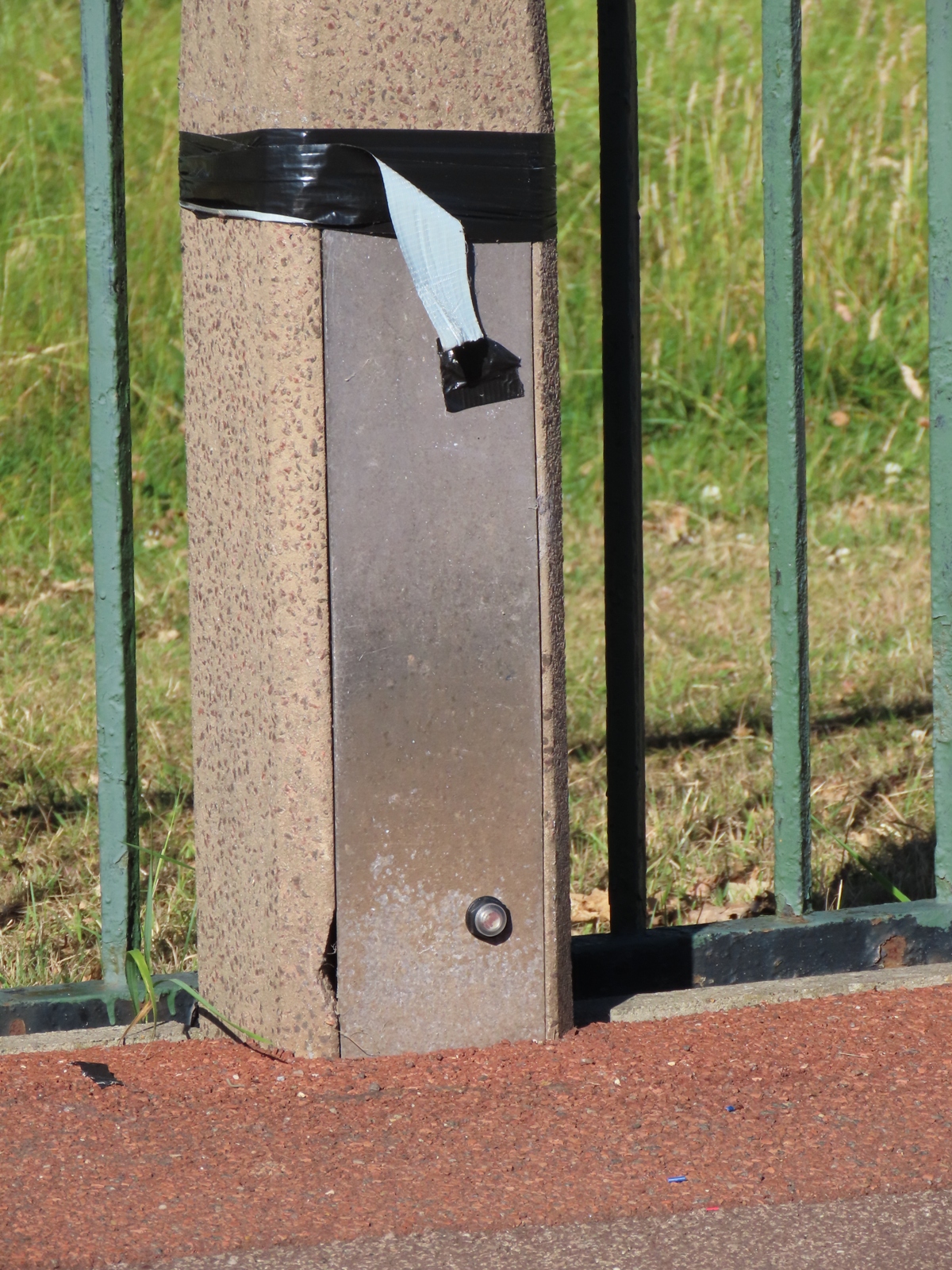 The second of the three lanterns along here had a damaged bowl, near to where the canopy hinge is located.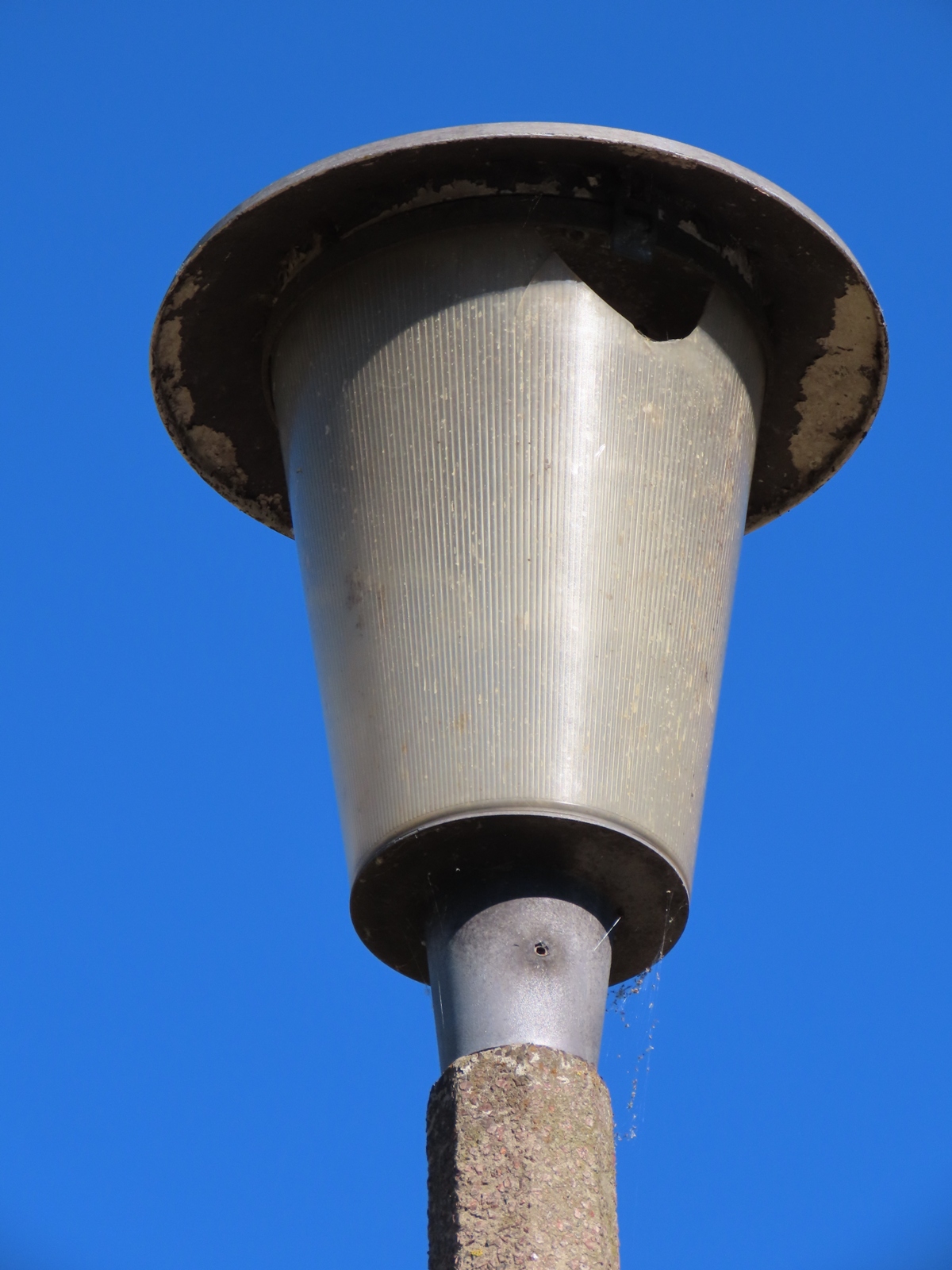 The third lantern was intact, although stress cracks were forming at the top of the column; no doubt, because of the banner support bracket that had been attached just below it.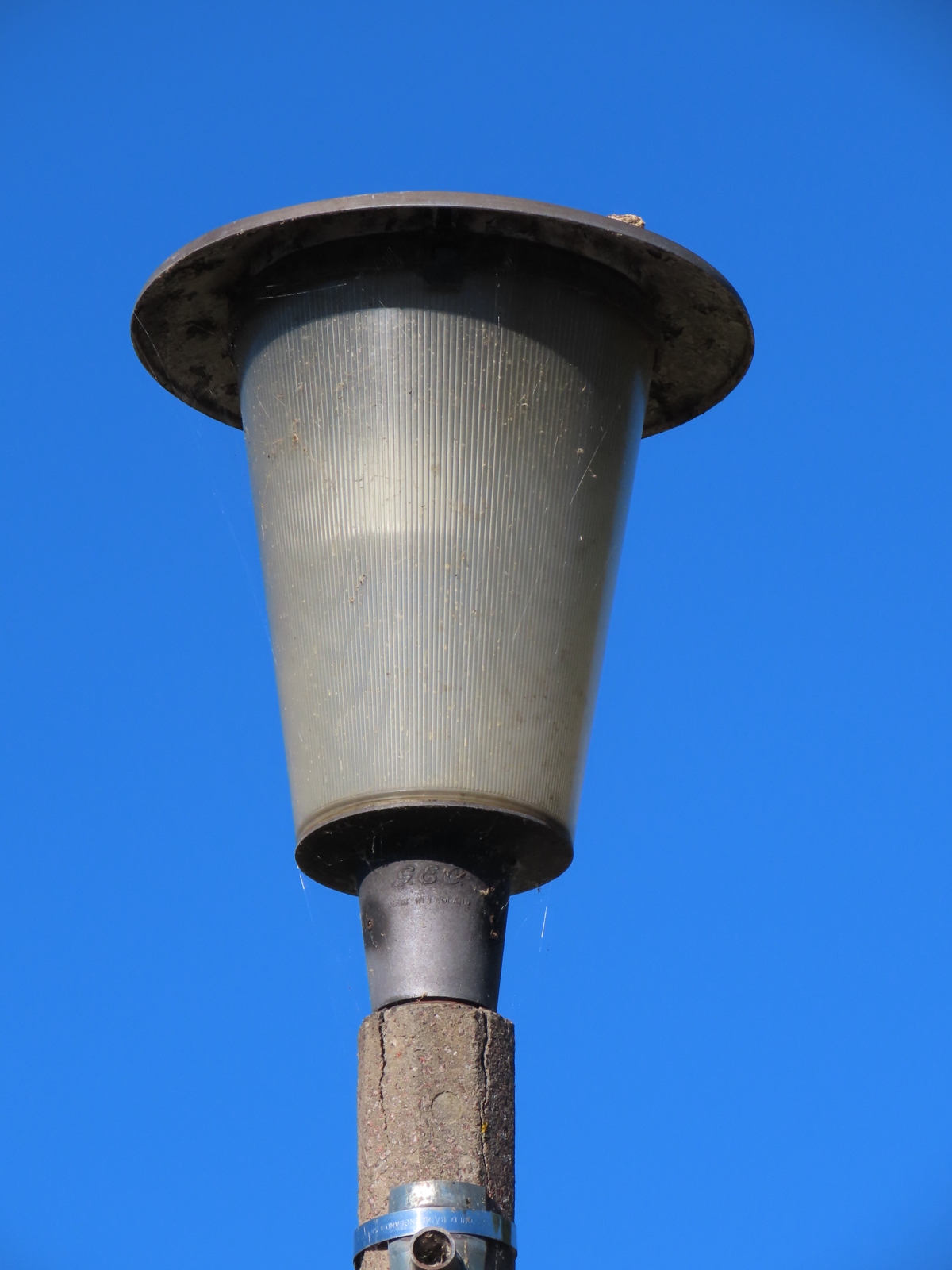 I took these pictures early on a Sunday morning, when few people were about, much to the delight of the local wildlife!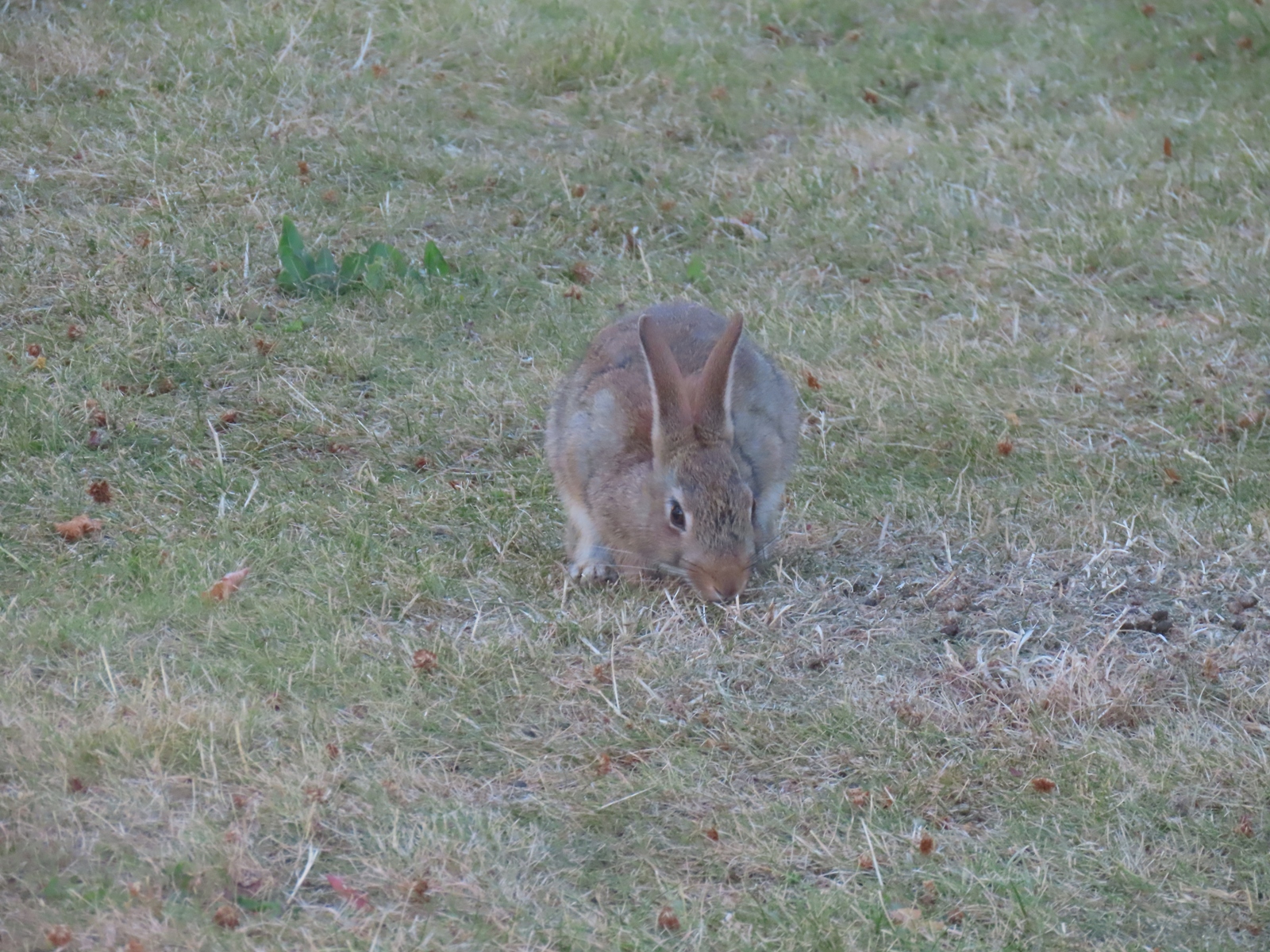 The rest of the Z5676s around the site are fitted to GEC ZP2000 sheet aluminium columns painted Nottingham's usual shade of dark green.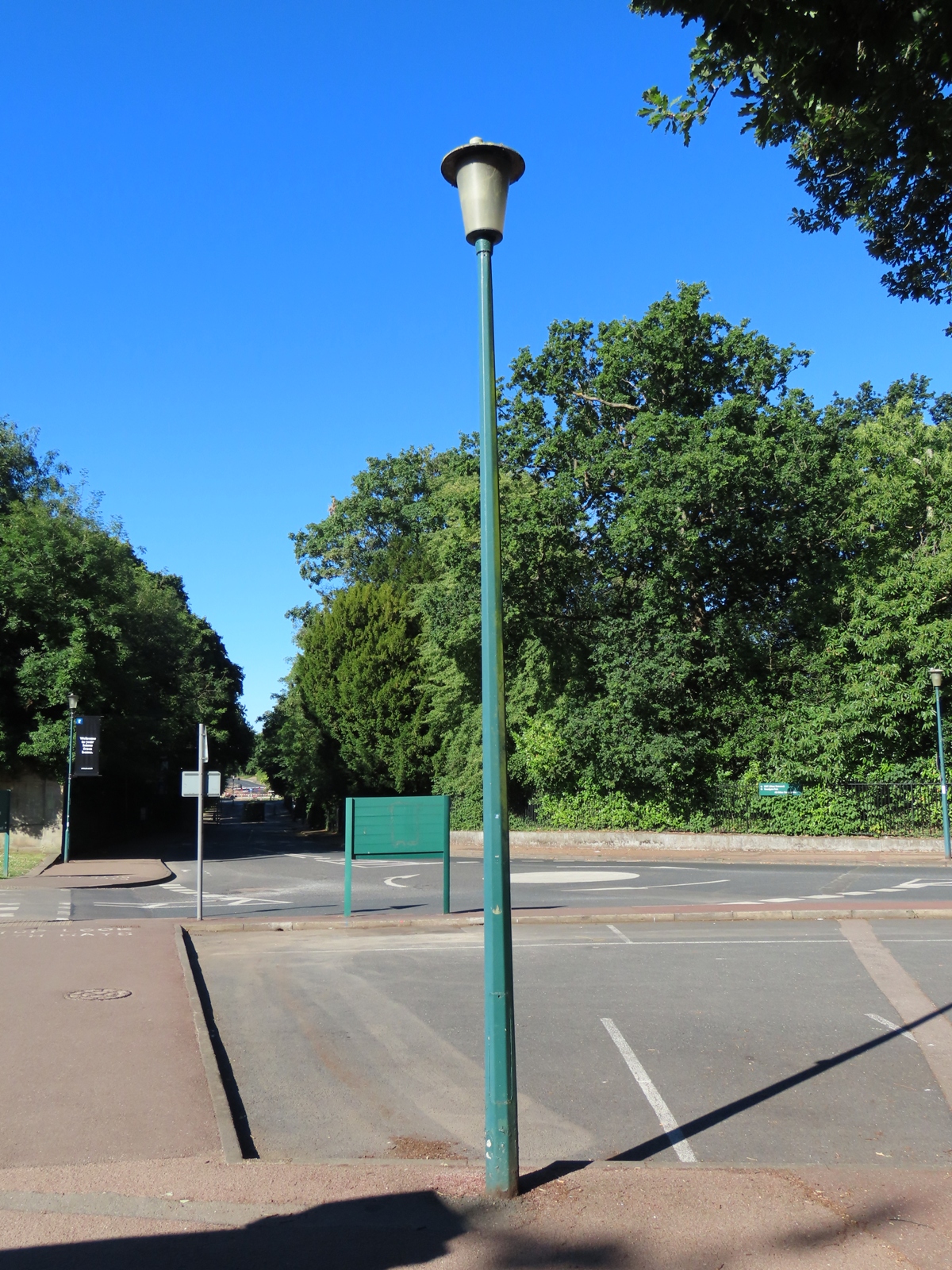 The presence of a NEMA photocell, GRP canopy and shorter base casting suggest that these are newer Z5676s than those seen on East Drive are.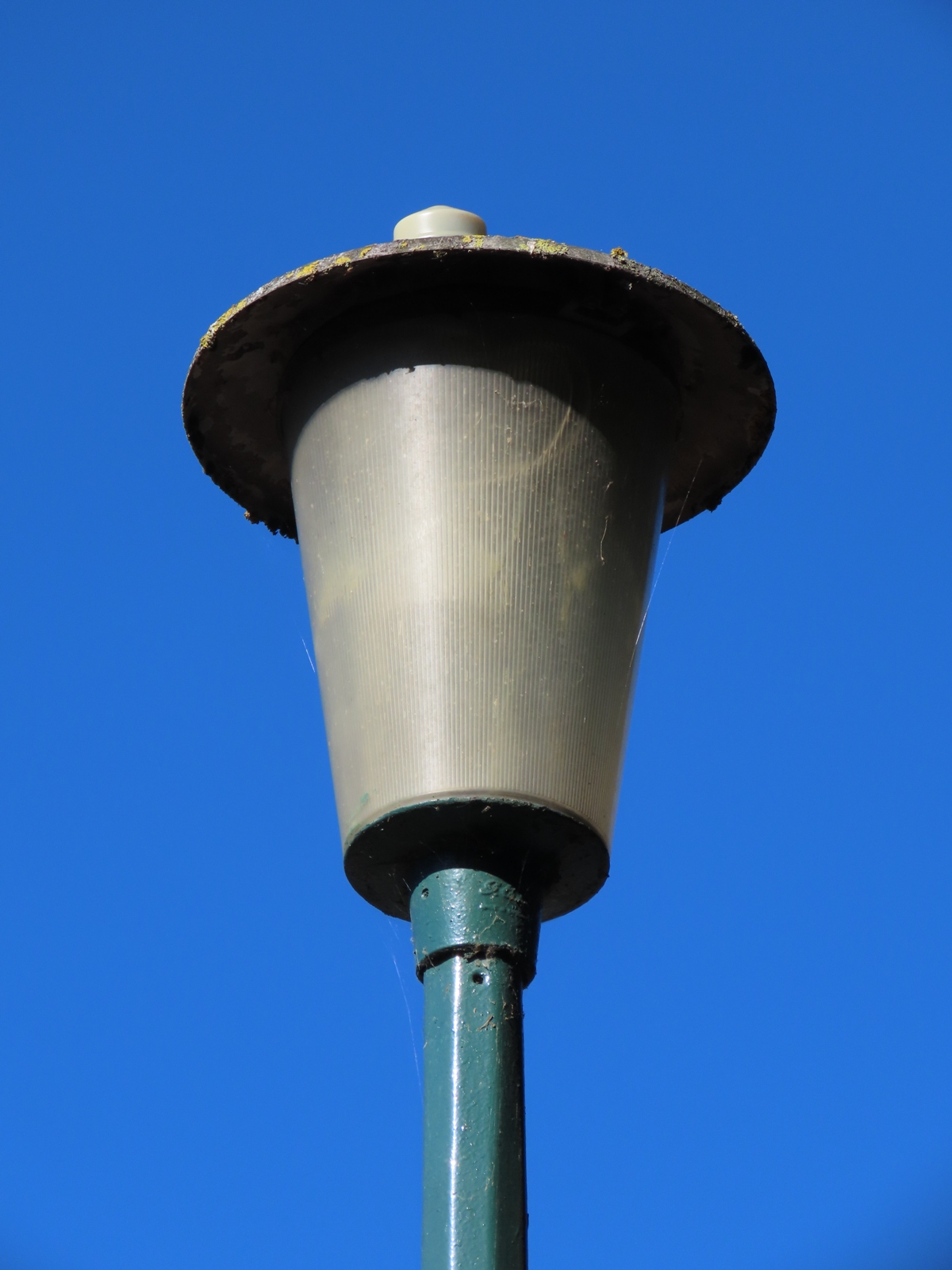 These examples are on Beeston Lane.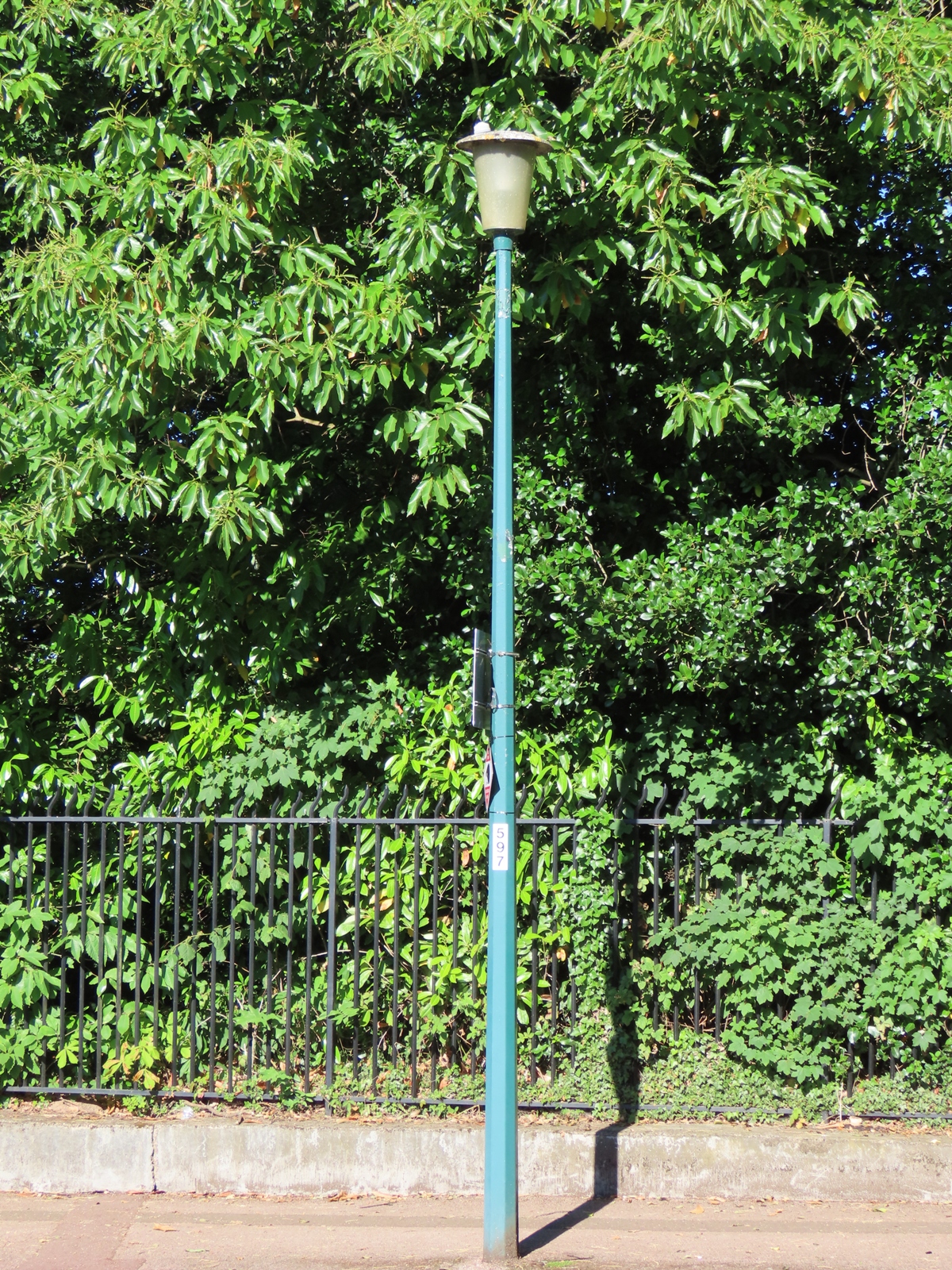 A Zodion SS4D photocell is employed here.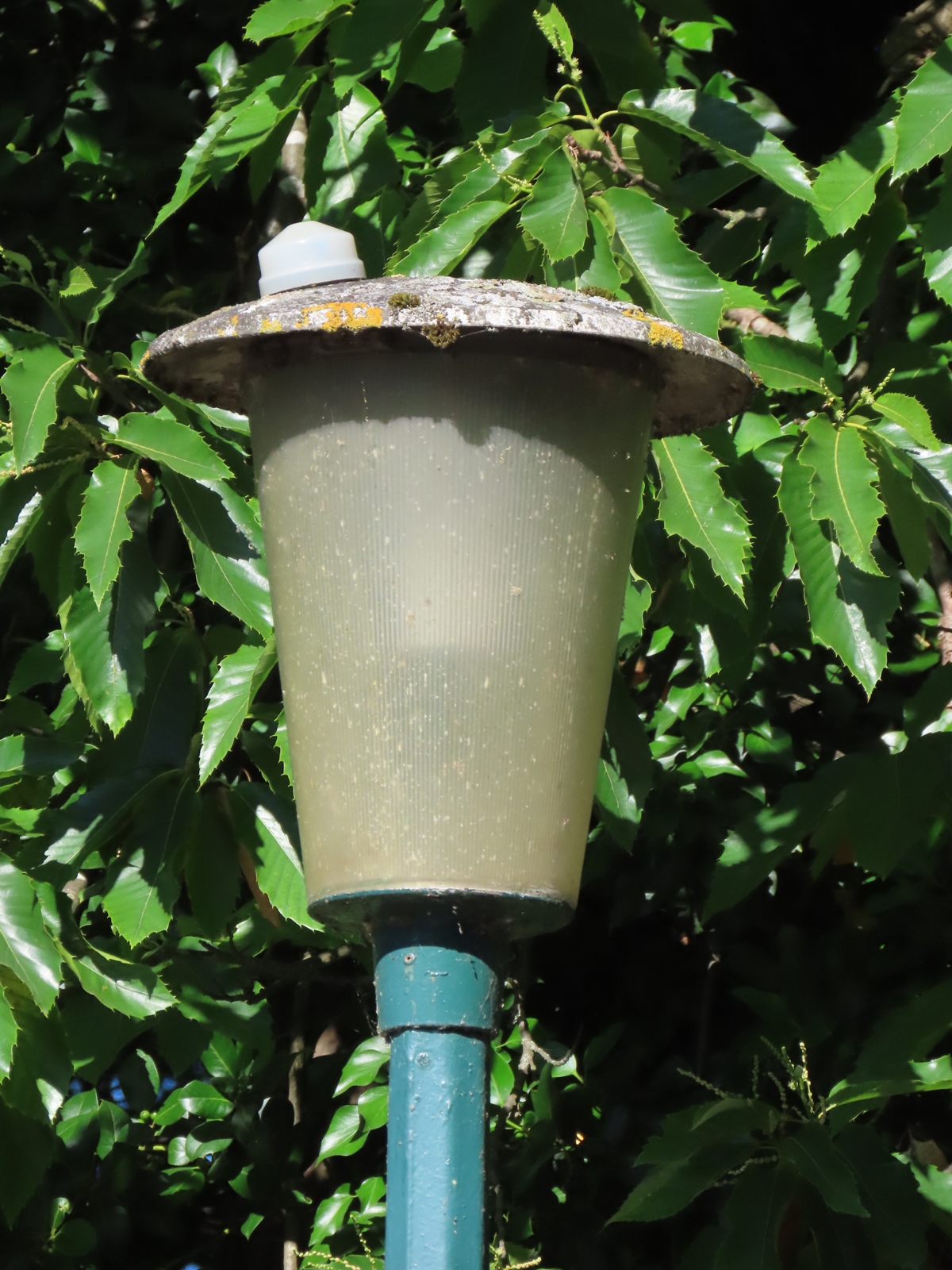 Where newer installations exist, an effort to replicate the Z5676s has been made. Here, a Siemens / WRTL PTL35BTLN lantern tops a tubular steel column.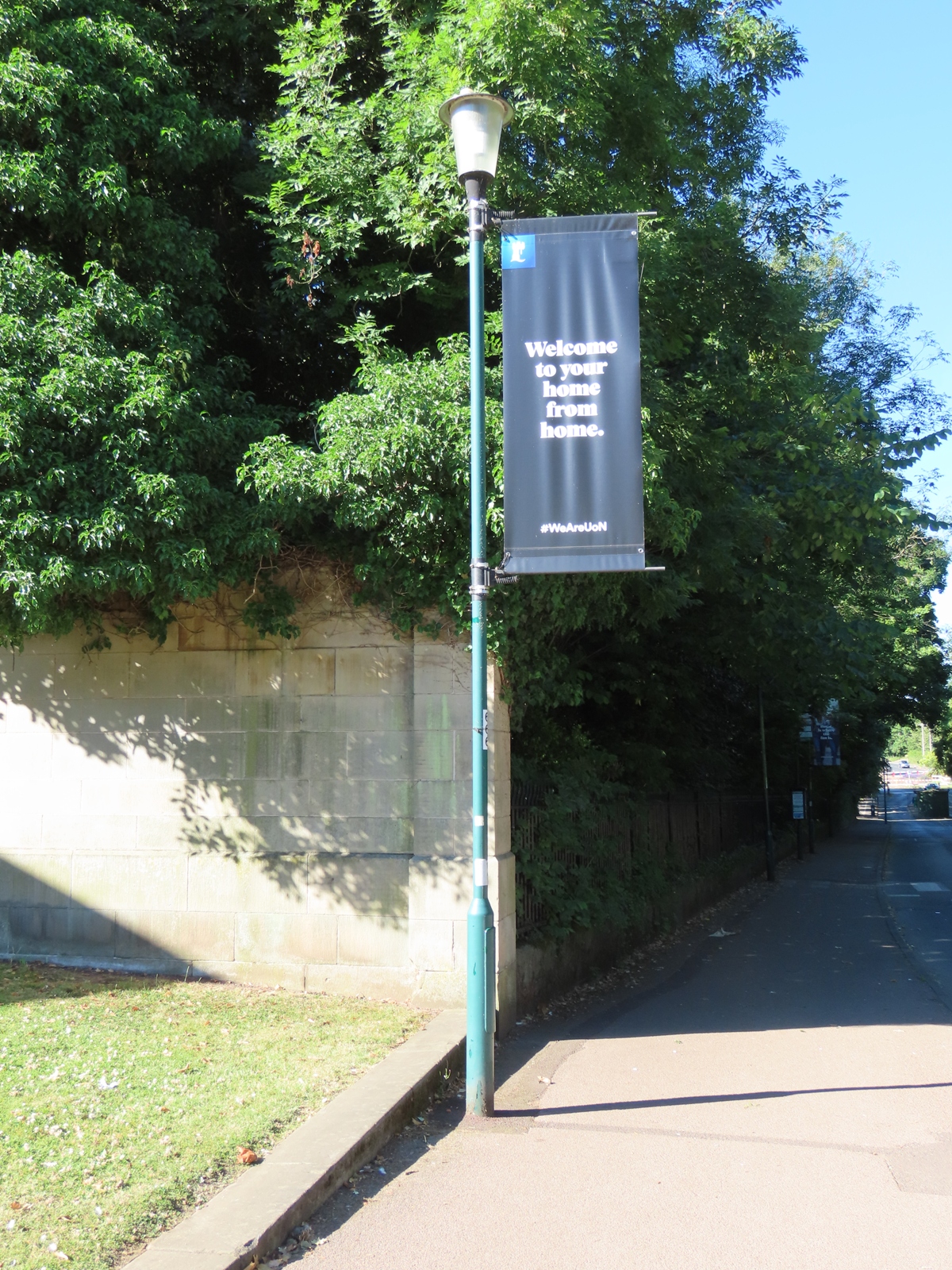 The similarities to the GEC design are very obvious, as would be expected, given that GEC sold its lantern division to Siemens in the 1990s. Indeed, the bowl employed here is dimensionally-identical to the type used on the Z5676, and would fit the older lantern.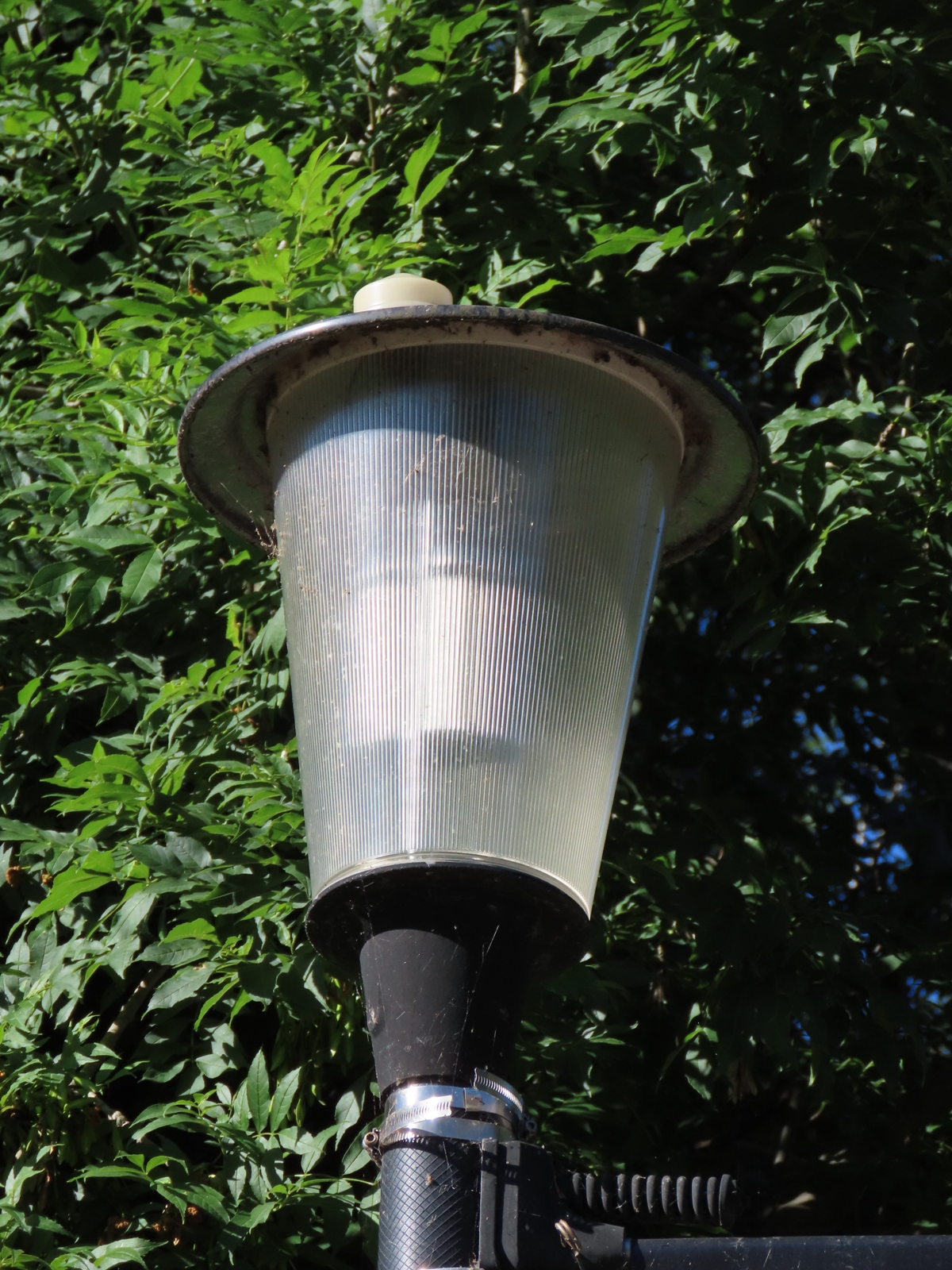 ---
CLICK HERE TO MAKE A MONETARY DONATION
© 2002 - English Street Lights Online