87c. Off Smedley Street, Matlock. At the top of a set of steps leading to the grounds of All Saints' Church is (what I think is) and ESLA on an AC Ford swan neck/control box; mounted to a fluted cast iron column. Unfortunately the lantern is missing all of its mirrors, however the underside of the lantern's wings has been painted white which is better than nothing I suppose! A lamp is fitted and so the lantern may well still work...
The installation looks to have been painted 'factory green' originally - a more 'natural green' colour is now replacing this thanks to the quantity of plants and trees nearby!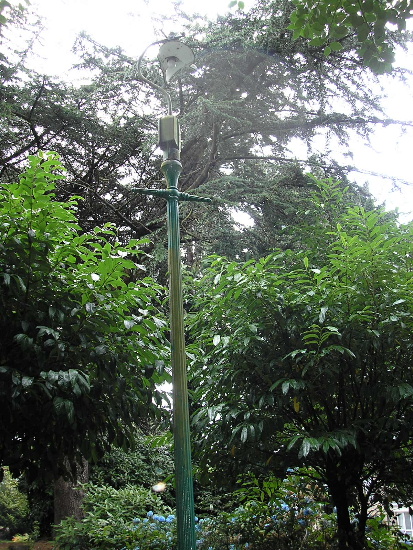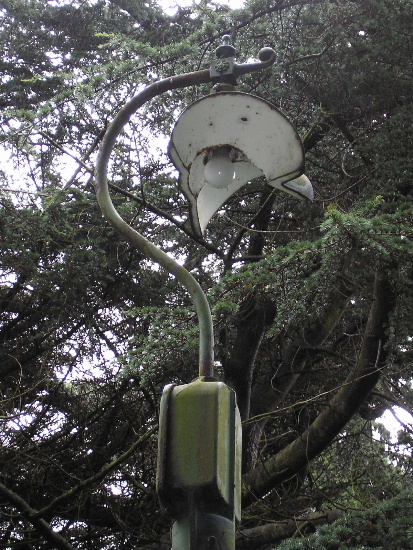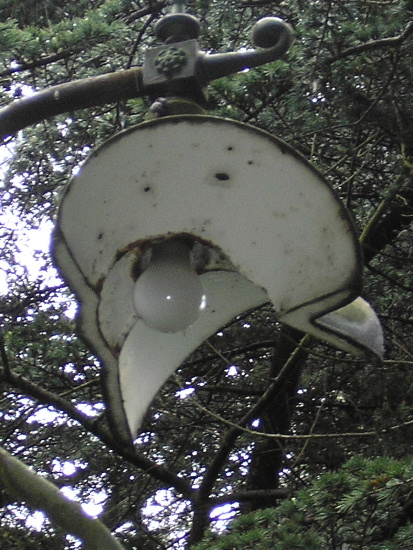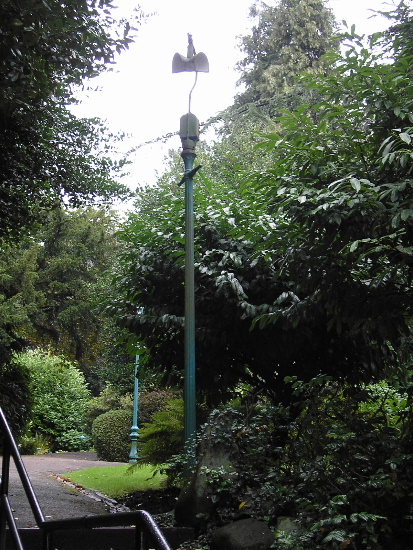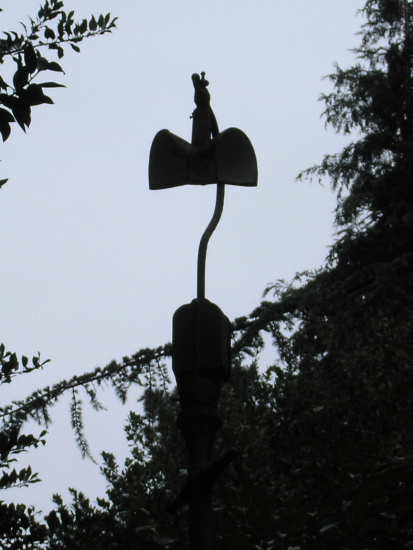 Another column can be seen behind this one - this is fitted with a much more DIY-looking swan neck and a domestic top-entry outside light. The low brightness on the right-hand photograph shows why these lanterns are sometimes called 'Batwings'!
---
CLICK HERE TO MAKE A MONETARY DONATION
© 2002 - English Street Lights Online