87f. Henry Avenue, Matlock. About half way down the part of Henry Avenue that is closed to vehicular traffic (between Rutland Avenue and Smedley Street East) remains a 25 ft Stanton 6B column/bracket combination, supporting (what I think is) a BTH 'Urban Enclosed' lantern. Sadly, the lantern's bowl is missing (assuming that one was originally fitted), however this does allow the internal GES lampholder, along with an intact high-wattage tungsten lamp, to be seen. The height of the column seems excessive for the location it is in - I assume that the land now occupied by the houses of Victoria Hall Gardens was previously home to something else, and that this installation was located within the previous occupier's land, and was then forgotten when the site was cleared in preparation for the housing estate. Curiously, a length of cable can be witnessed entering (or leaving) the column just below the bracket joint. Adjacent undergrowth proved too dense to be able to determine where the cable led - whilst unlikely, perhaps it was installed by a nearby resident, in order for them to run the lantern themselves. The lamp certainly looked rather too clean for a lantern that had been abandoned for a considerable amount of time...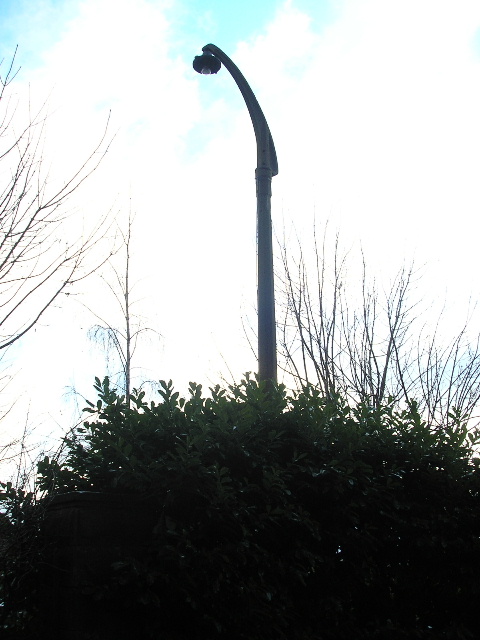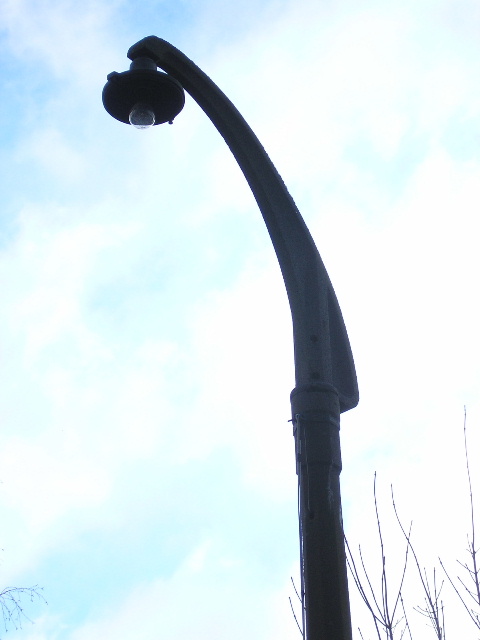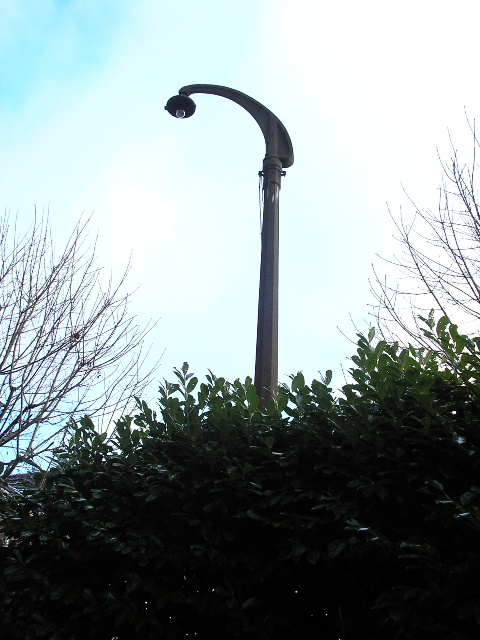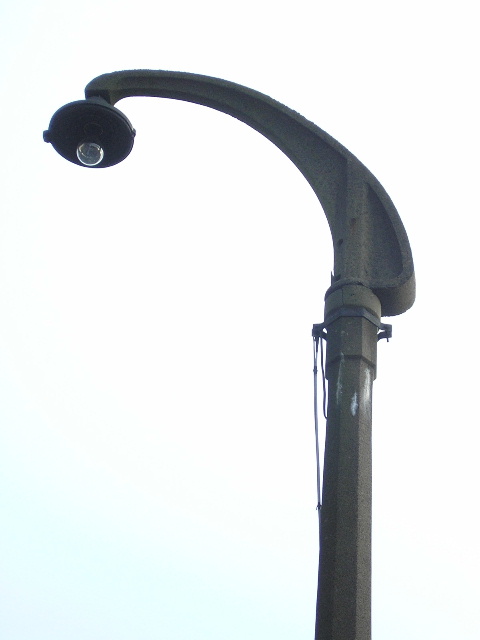 The column appears shorter in the picture below; this is as a result of the footpath being on a slope.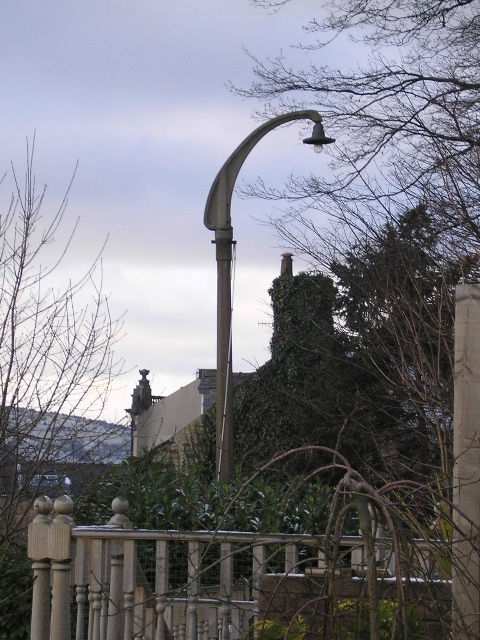 The column was removed in May 2018, owing to fears over its structural safety from local residents. Owing to the limited vehicular access available, the column had to be cut into sections by an operative in a platform van (using water to suppress the resultant concrete dust), with each section then being brought to safety by a HIAB crane. A very old (but completely dead) supply cable entered the column base, but it hadn't worked in a very long time, despite my pondering that it might have been operational when taking these pictures.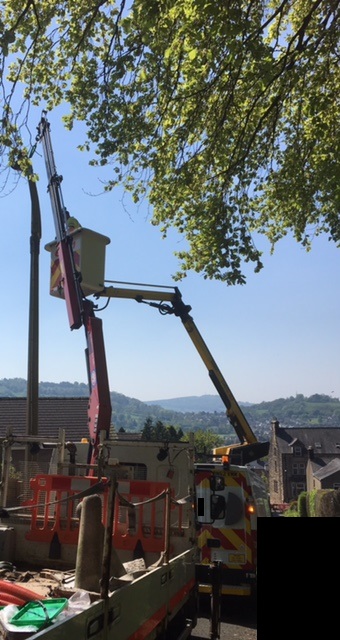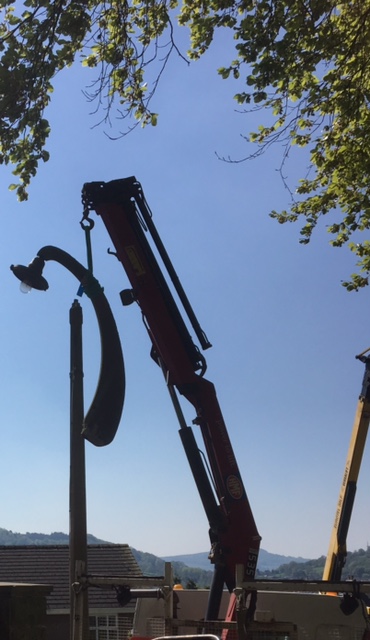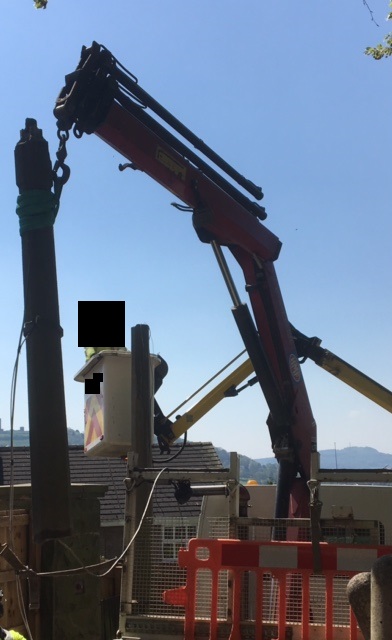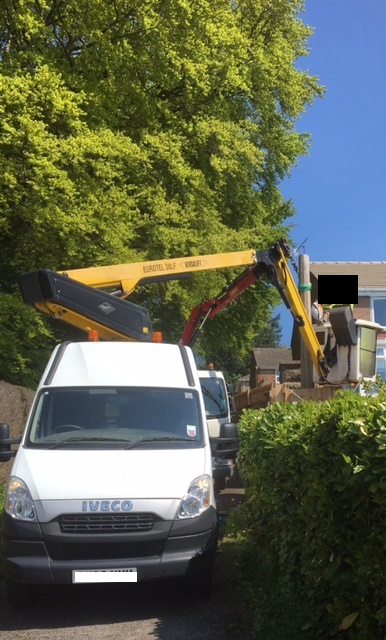 Even the stump of the base section was large and cumbersome; it is seen being lowered into the contractor's skip, back in their yard.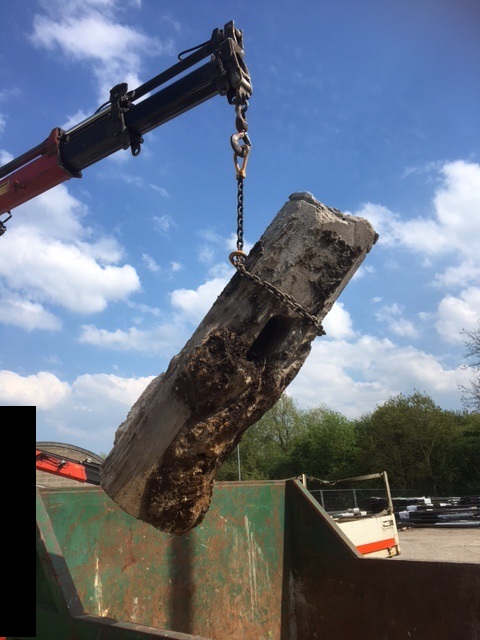 ---
CLICK HERE TO MAKE A MONETARY DONATION
© 2002 - English Street Lights Online