89A. Main Street, Walton on Trent Installed on a restored Revo wall bracket is an open Revo C14404/T "Bell Top" lantern, now running a 70 Watt CDO-ET lamp, but originally designed for 80 Watt-125 Watt Mercury, or 60 Watt-200 Watt Tungsten lamps. The bowl is not missing from this lantern; it has never had one fitted (this was an actual option for the Bell Top). Prior to the bracket's refurbishment, a top-entry, gear-in-head Thorn Beta 5 lantern was attached to the bracket; however, as the Bell Top is not designed to accommodate gear, the components had to be (almost literally!) shoehorned into the attached AC Ford control box. The lantern is switched via a Royce Thompson P42 cell installed in the box housing both the supply fuse for the lantern, along with (unusually) the main fuse for the property.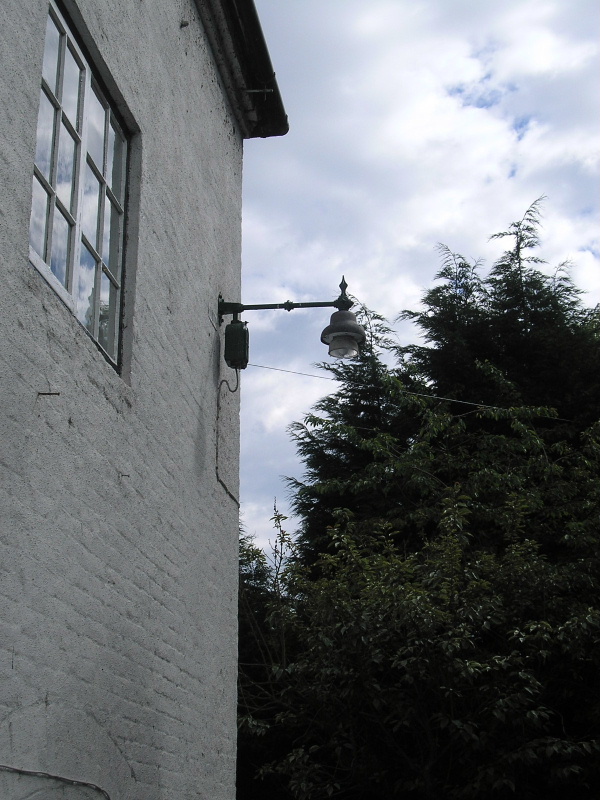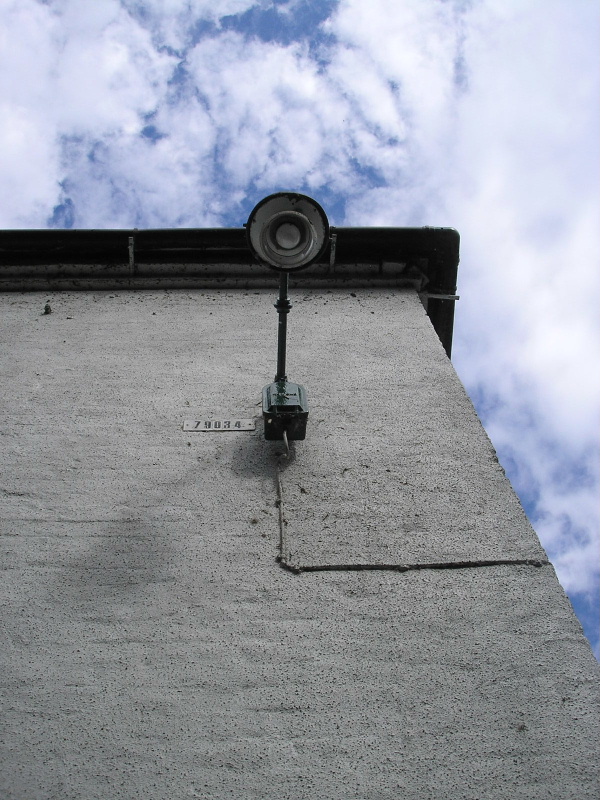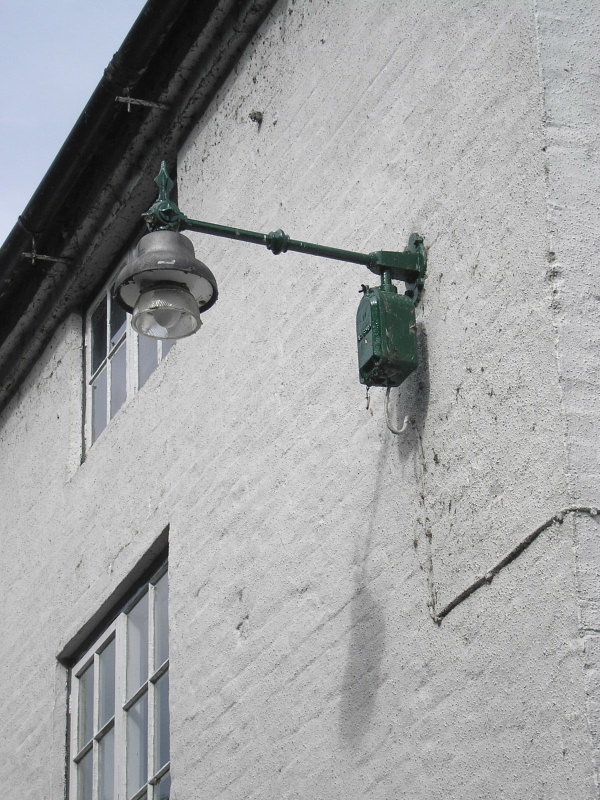 Further along Main Street is another restored Revo bracket; this one is attached to a wooden pole that also supports the overhead electricity supply. The lantern this time is a GEC Z9533, running a 35 Watt SOX lamp. A P42 detector is fitted to the canopy, and the relay must be located within the cast Revo box attached to the bracket, as only a single cable links the lantern to the small wooden box located below the bracket.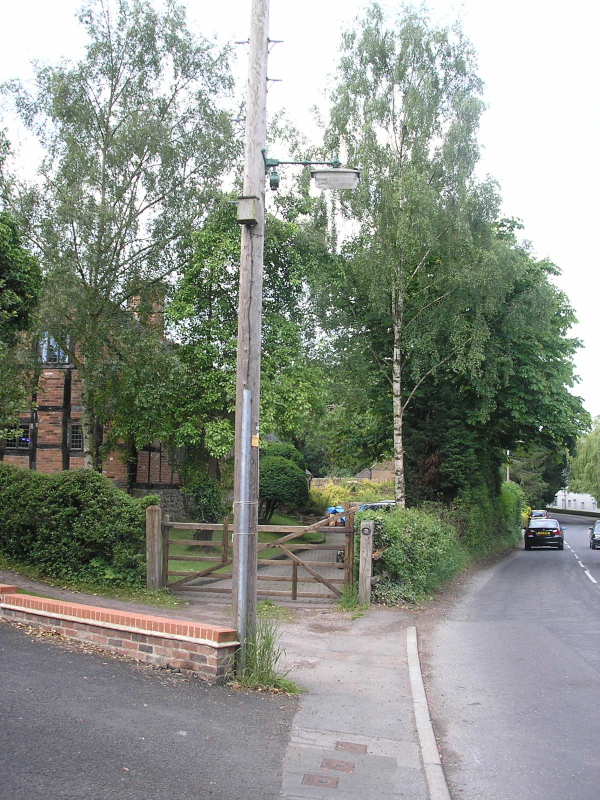 Sadly, the top spike on the bracket's finial is missing, although the rest of the bracket is in good condition.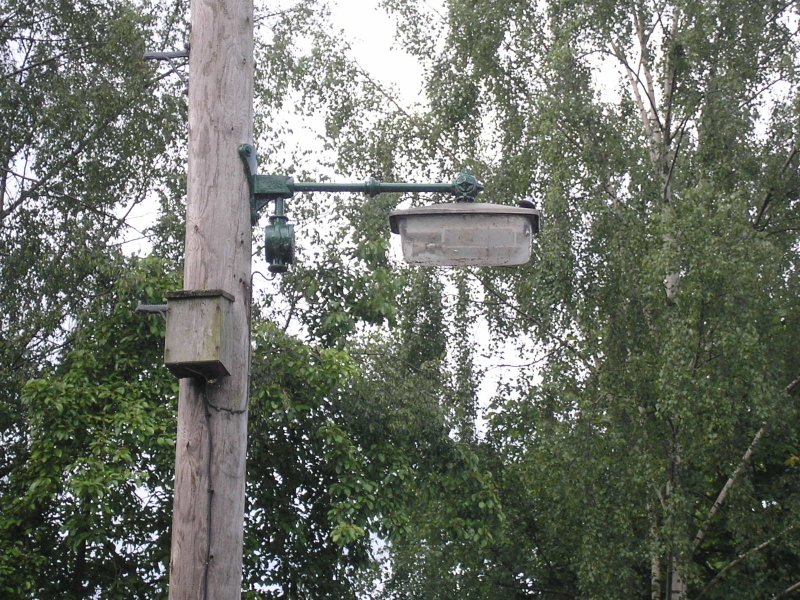 The bracket's original position on the pole is visible a little way below its present position.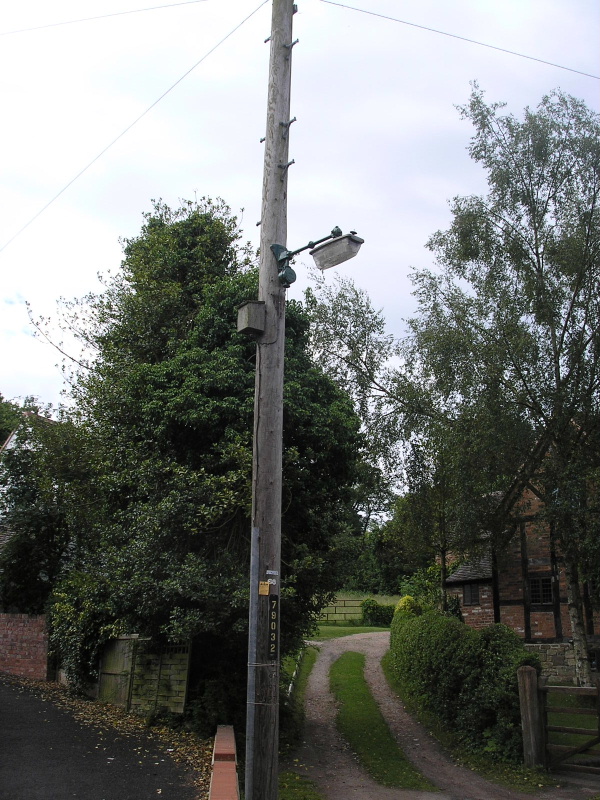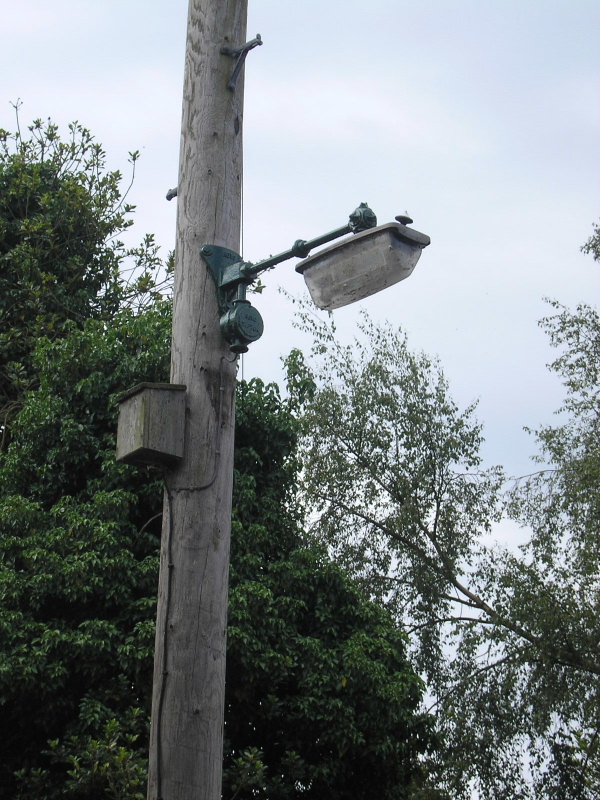 ---
Both installations remained extant in May 2020; the Bell Top looked resplendent in the early summer sunlight.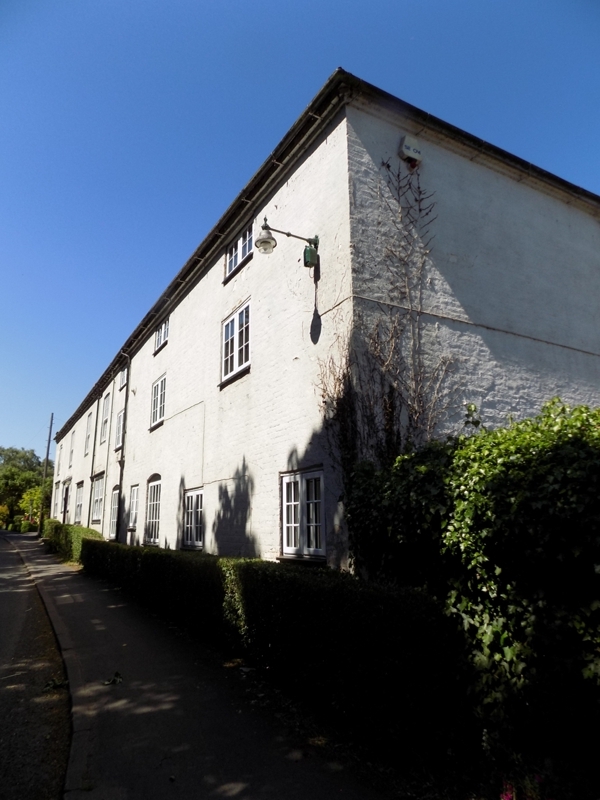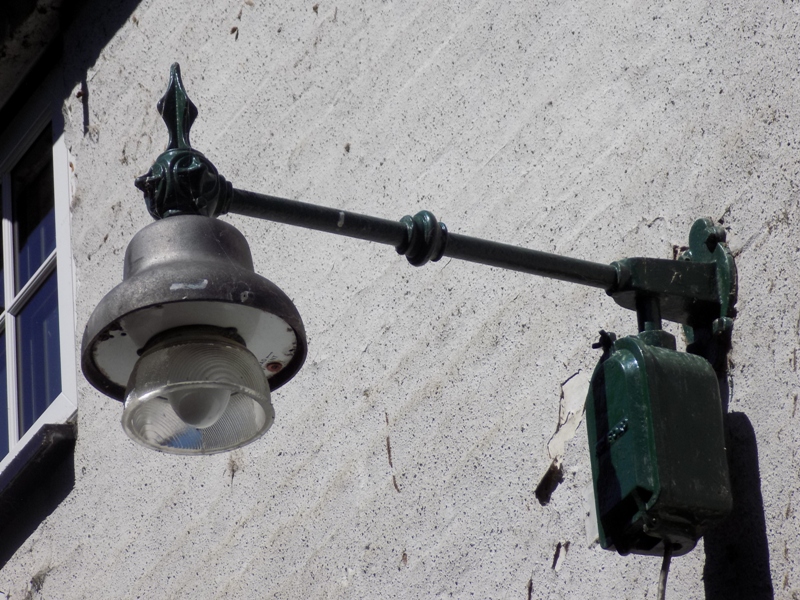 The enamelled reflector above the lamp was slightly more rusted around its outer edge now.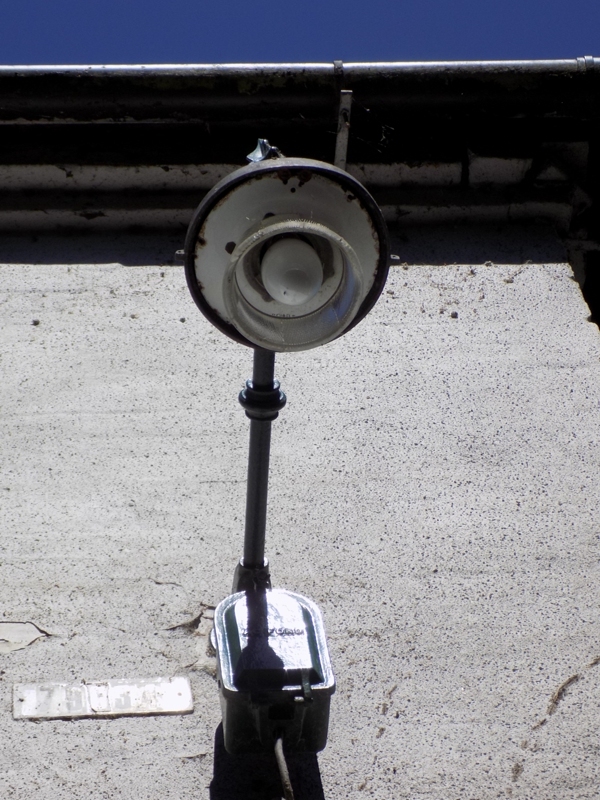 The wall bracket is a combination of Revo (for the finial, outreach pipe and wall plate), and newer AC Ford (for the lamp control gear).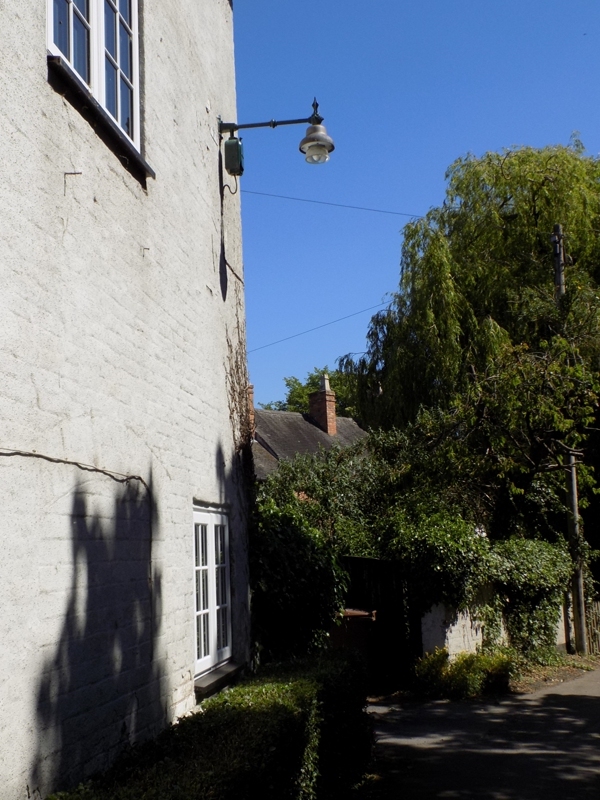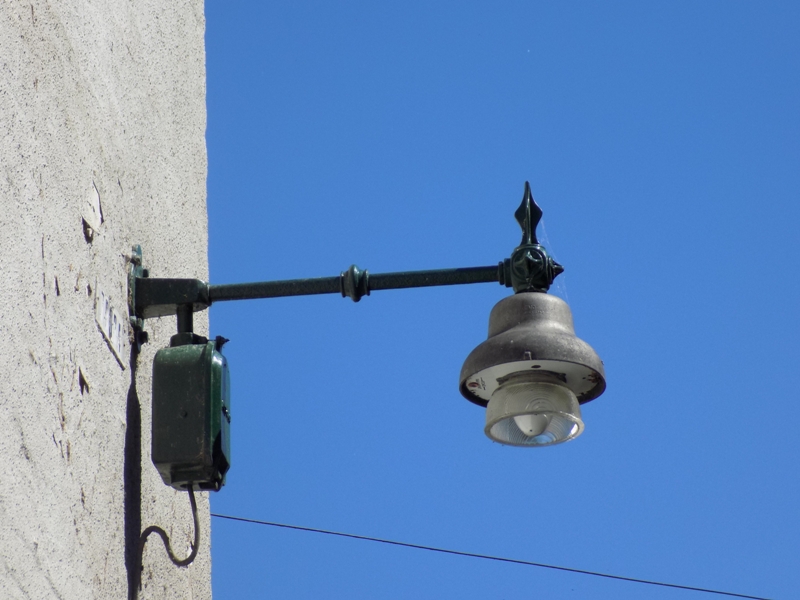 Although not fitted with a bowl, the lug for a bowl clip is visible on this side of the lantern, whilst similar lugs for the hinge mechanism exist on the other side.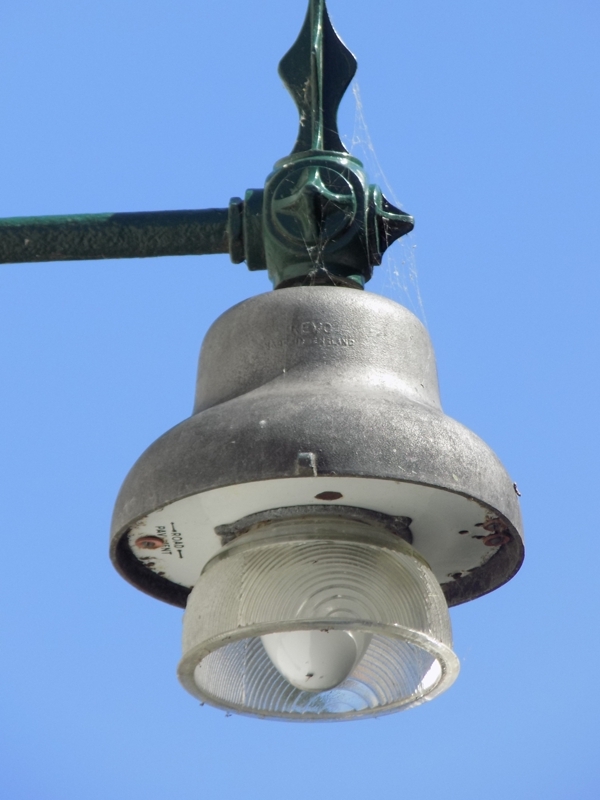 The only alteration made to the Z9533 was that its SOX lamp had been changed to a Venture 'Re-SOX' LED lamp.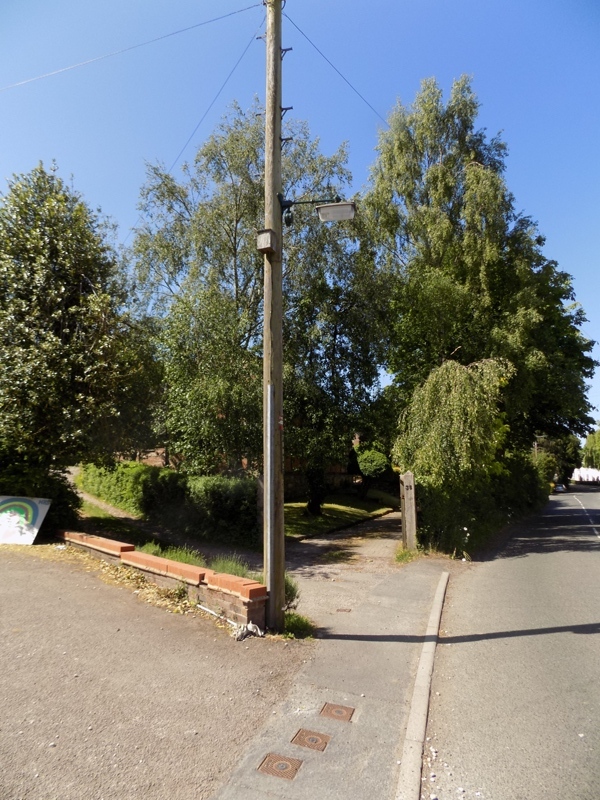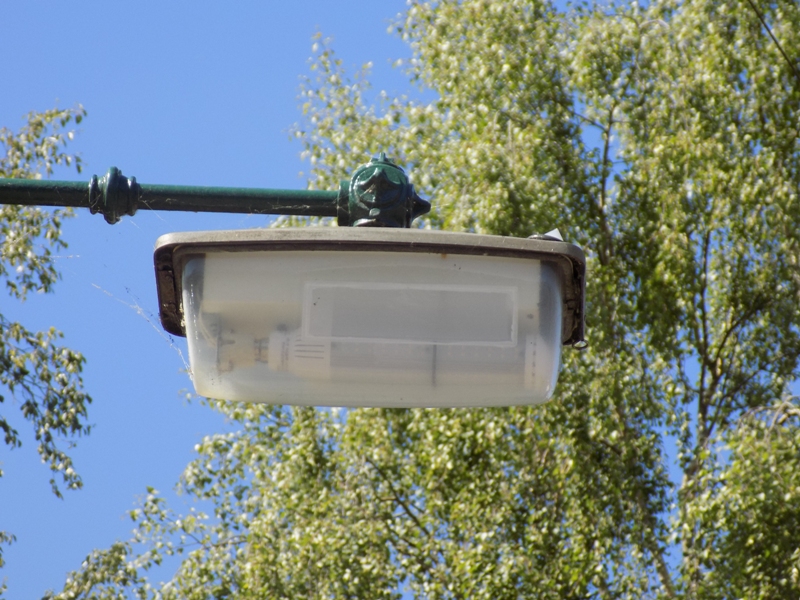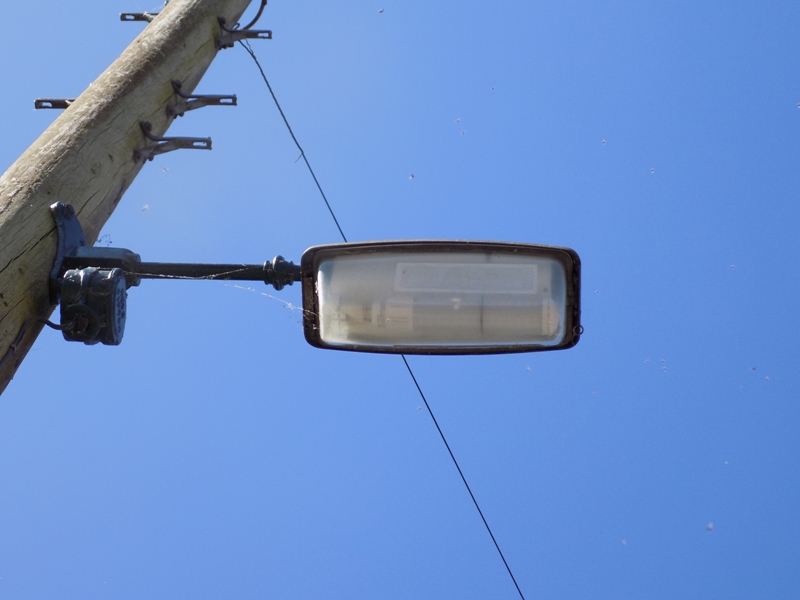 ---
CLICK HERE TO MAKE A MONETARY DONATION
© 2002 - English Street Lights Online