9. Repton Rd, Willington. At the edge of this village is a lone Concrete Utilities 5 m Byway X Column with an Arc 4 bracket and top entry Beta 5 which stands as a bus stop The rest of the columns along the road are modern steel 6 m columns. I tried to photograph the CU nameplate below the door, but it doesn't show up too well here. The door lock has failed, and so a steel band has been fitted around the column to stop the door falling onto the pavement (and as this is a bus stop, there is an increased risk to safety of course.)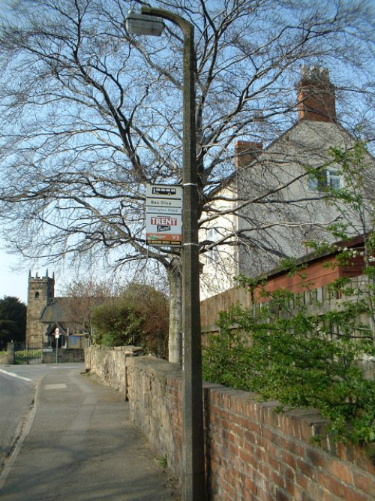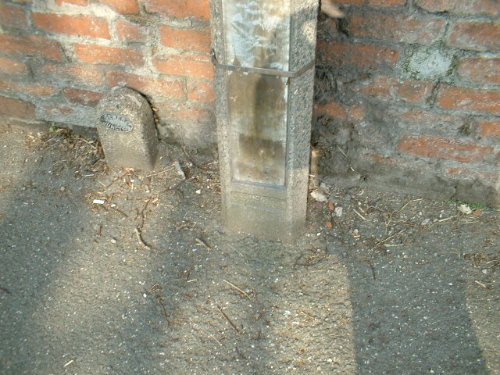 Update: 22nd May 2005 - this, and all of the other concrete columns on this road are all being replaced. The new columns are all 6 m and are fitted with WRTL Arcs. The old columns have all had blue tape wrapped around the doors, but I'm not sure why this has been done as the locks are still fitted.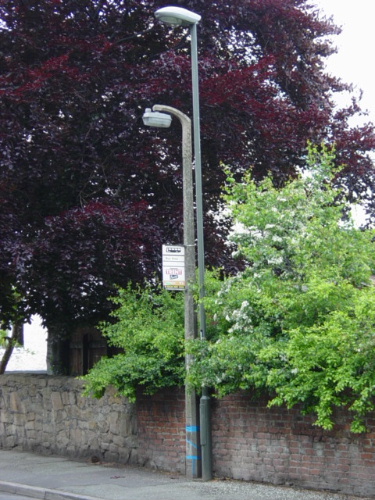 I returned a week later, and the column (along with all of the other concretes on the road) had been removed.
---
CLICK HERE TO MAKE A MONETARY DONATION
© 2002 - English Street Lights Online