8c. Greenwich Drive South, Mackworth Estate A little further along the road from the previous Survivor is an electricity substation that is home to four Thorn Gamma 5 post-top lanterns. As proven by pages 5G and 77C, the Gamma 5 was the lantern of choice for illuminating some of Derby's substation compounds in days gone by, and as all lanterns are to the same specification, they are likely to be about the same age. Additionally, these lanterns are likely to be operated manually, as and when required, rather than being wired for automatic operation after nightfall.
Two of the installations are pictured alongside some rather hefty switchgear.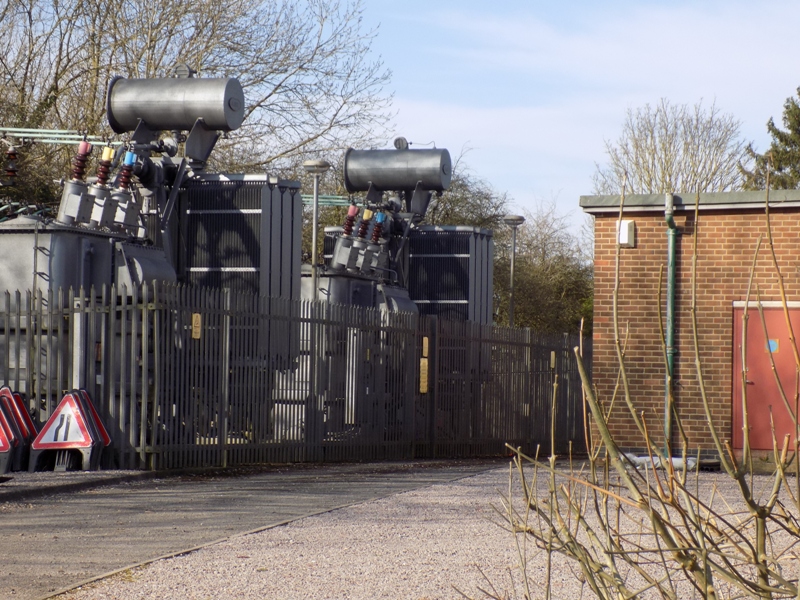 My camera's automatic focus decided that the trees in the background were of far greater interest than the electrical equipment in the foreground was; nevertheless, this close-up reveals that the lanterns are clear-bowled.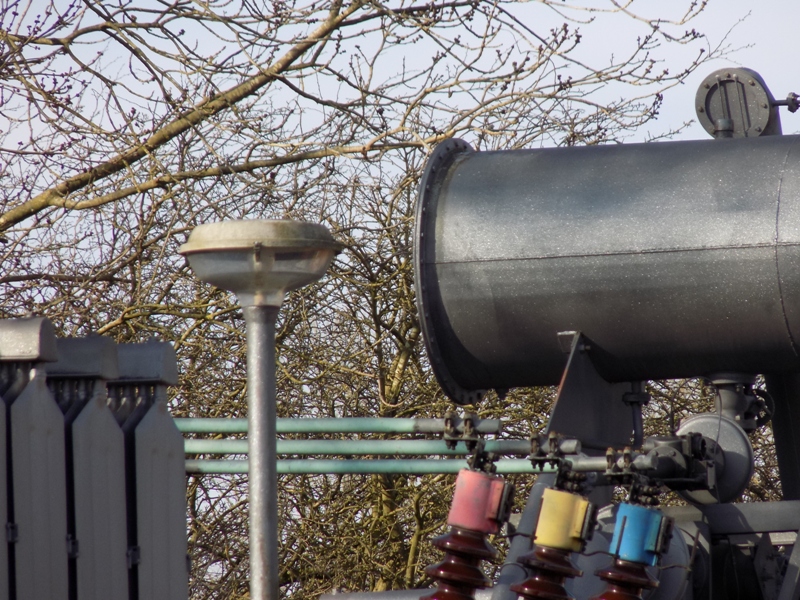 The lantern bodies bolt directly to the column shafts, which are flared, in order to match the contours of the bowls.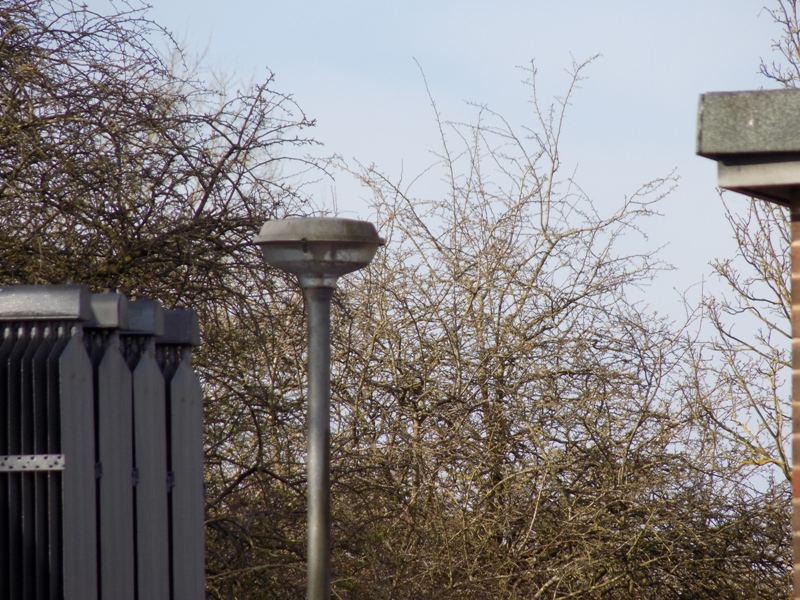 Elliptical lamps are visible within the lanterns; these are probably mercury vapour, and may be the original lamps, given the limited amount of use that these lanterns are likely to have seen.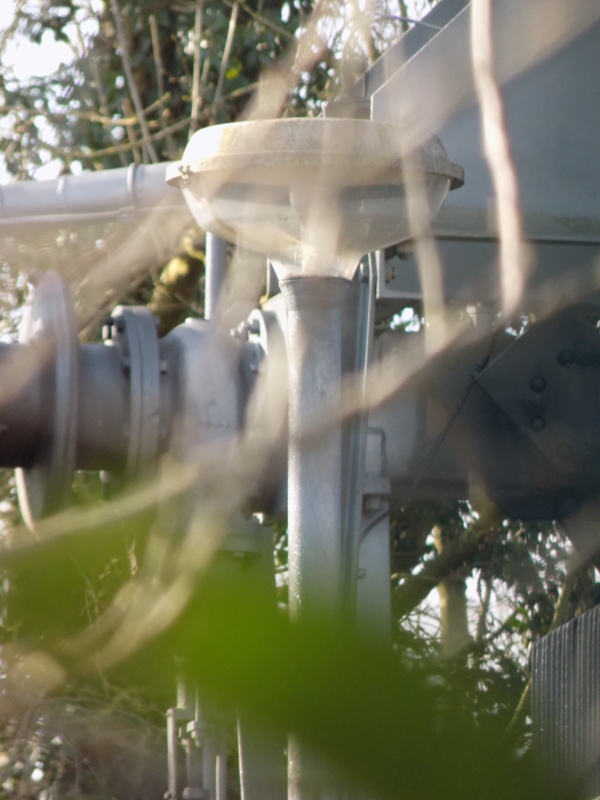 The fourth lantern is missing its canopy.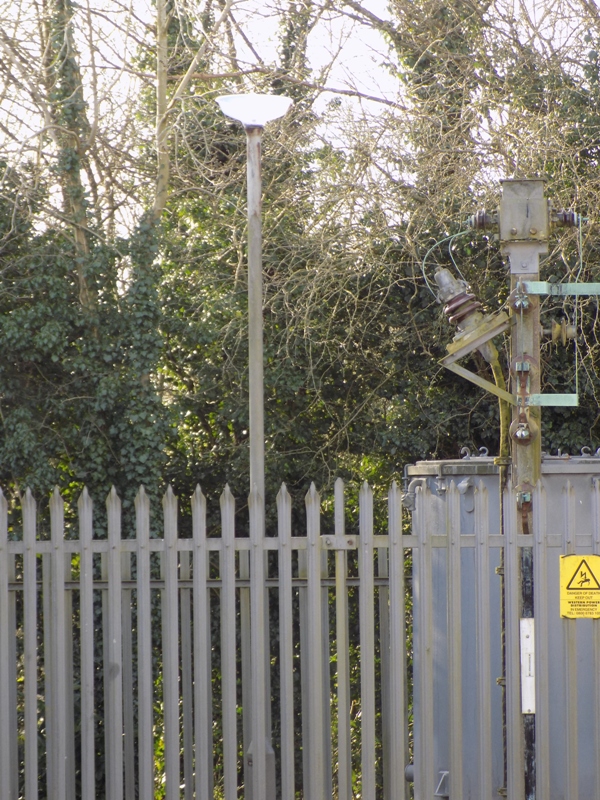 Judging by the size of the lamp, I would say that it is 125 Watt, and connects to a three-pin bayonet lampholder located in the base of the lantern.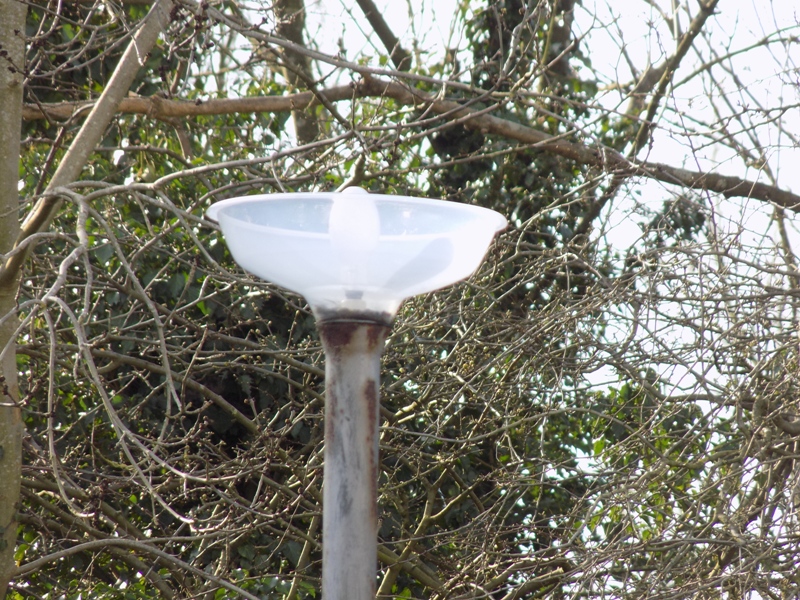 ---
By 2022, one of the (previously) undamaged Gamma 5s was now in a rather more precarious state than it had been in previously. I suspect that it must have been damaged when the switchgear was renewed in the interim period - possibly, by the crane removing the old transformer, or installing the replacement.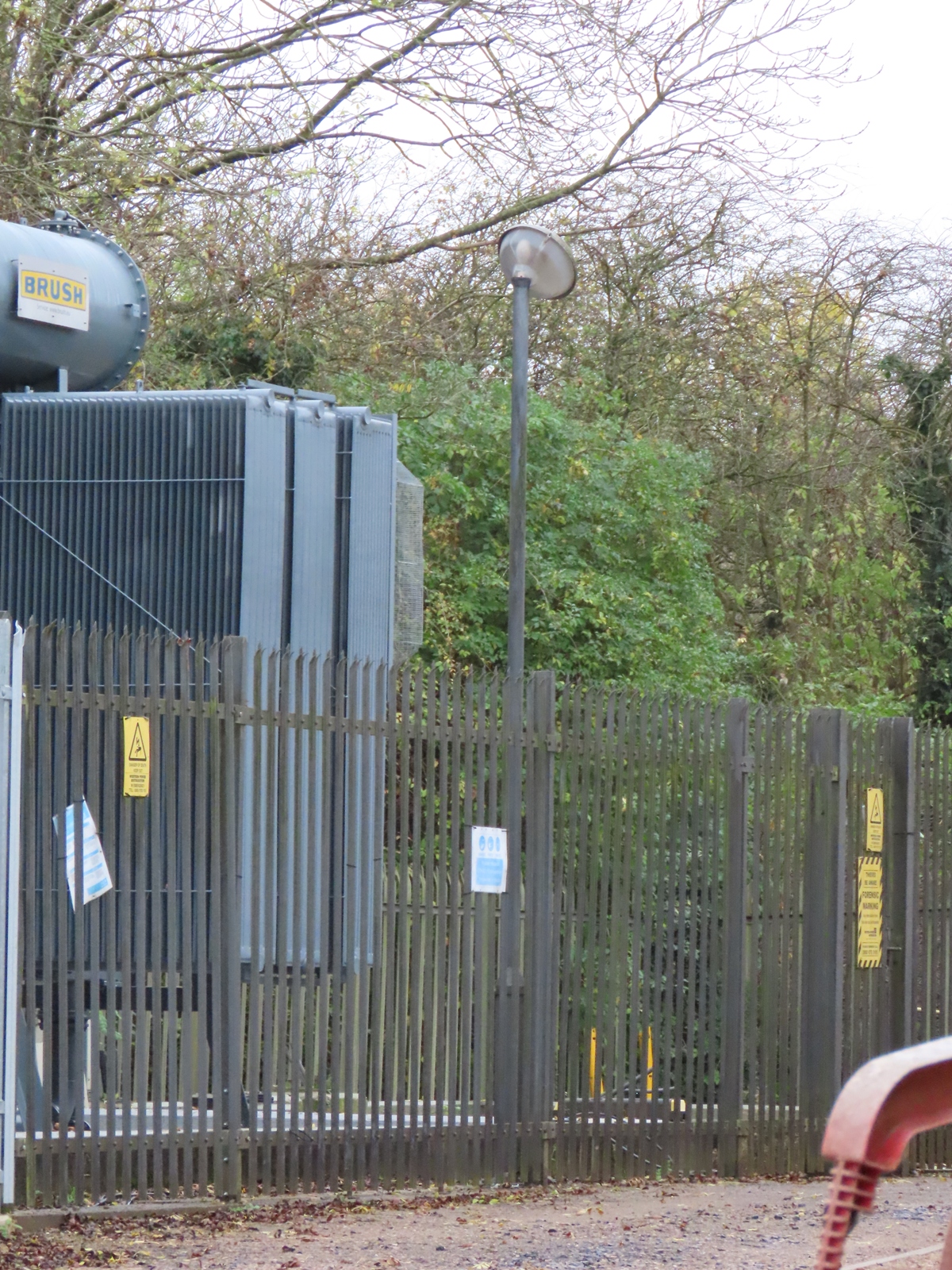 The bowl has pulled away from its column mounting, leaving much of the lantern leaning, and only held in place by the lamp. It is a good job that the lamps are only operated as required, rather than every night!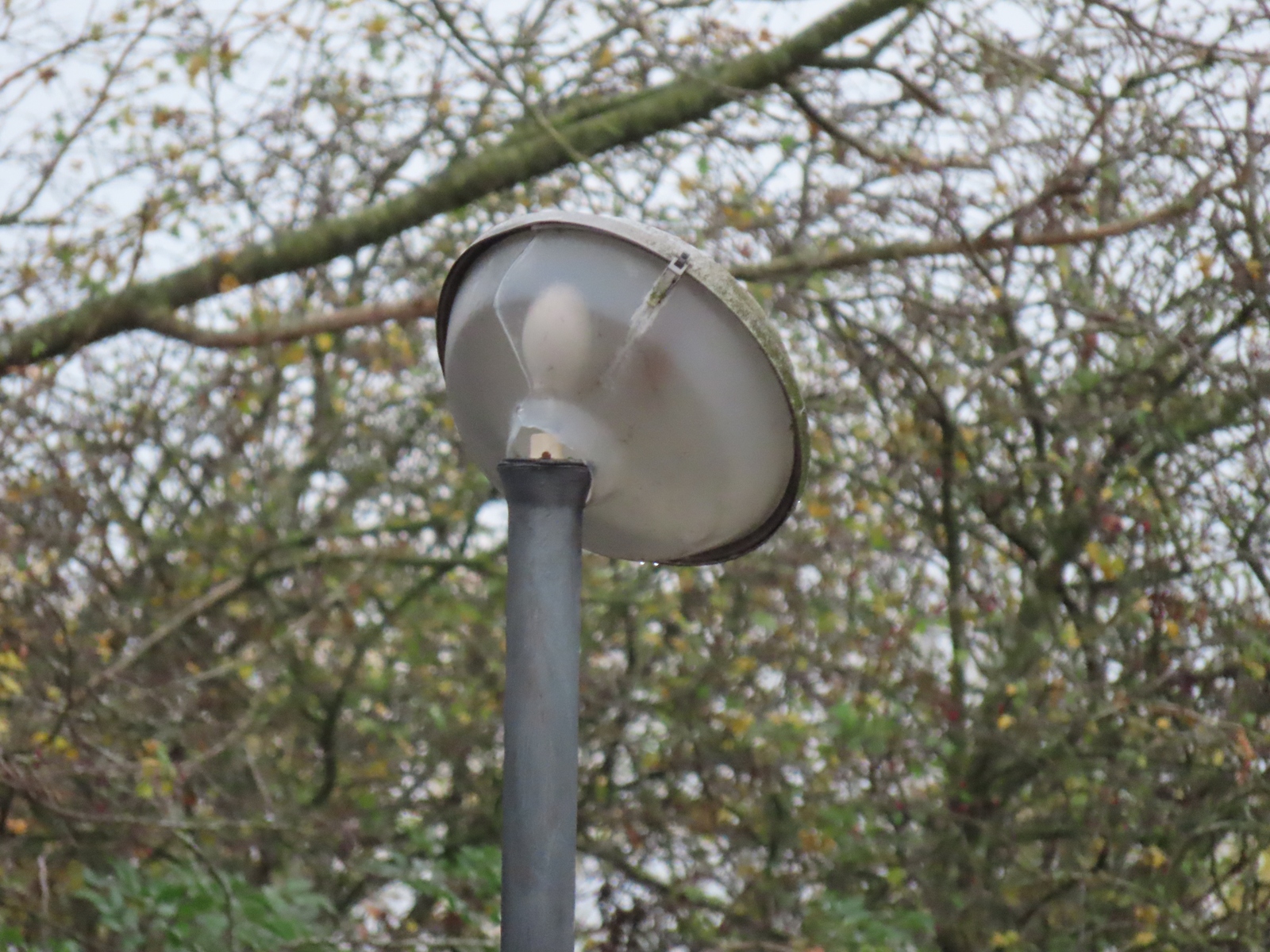 ---
CLICK HERE TO MAKE A MONETARY DONATION
© 2002 - English Street Lights Online