93. Castle Street / High Street / Cotton Street, Bolsover. Located on these three roads in this historical Derbyshire town are several GEC Z5640 lanterns supported on cast iron columns - possibly made by Revo (as the top of the patterning resembles this company's 'Hull' design), but unusually, there is no manufacturer's name on the casting. The lanterns are in good condition for their age - obviously, the bowls have yellowed over time and the canopies have been drilled to facilitate photocells, but many lanterns still appear to be fitted with their glass refractor rings. The lanterns are fitted with high pressure sodium (SON) lamps, and this appears to be how they were specified originally, rather than being converted from mercury vapour (MBF) lamps at an earlier time. I had wondered originally if they may have been fitted when the columns were installed, as the lantern design dates back to the 1950s; however, apparently, the majority of these lanterns replaced Thorn Gamma 6 post-tops in the 1980s, in conjunction with some major renovation work that was undertaken on the adjacent Bolsover Castle at the same time.
This, and the following example, are located on Castle Street.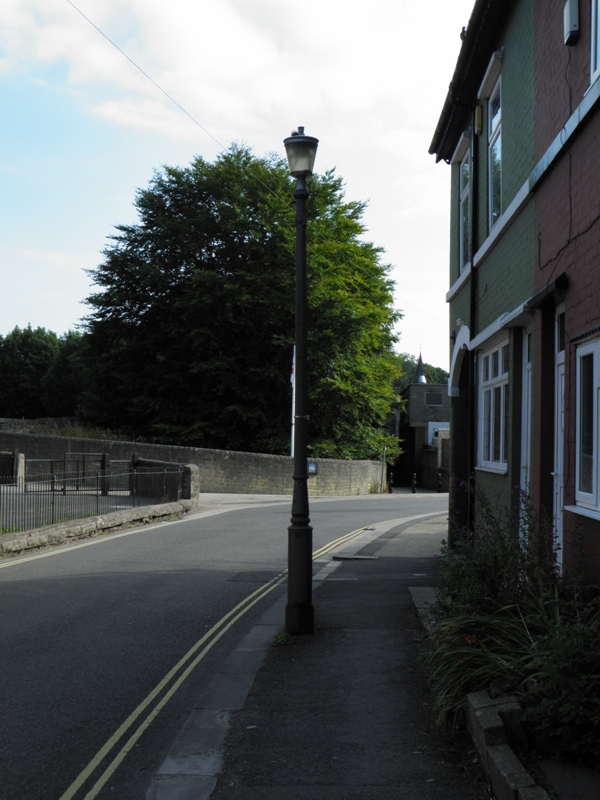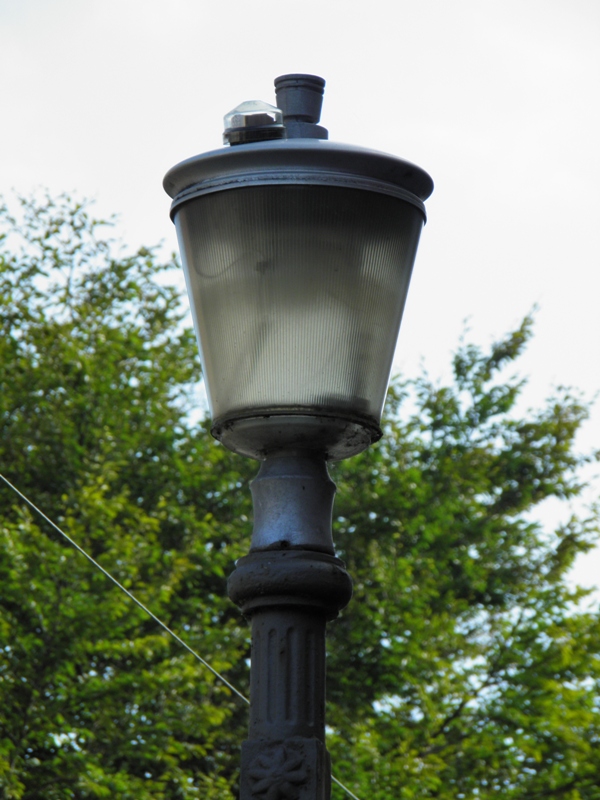 This example has lost the decorative finial that is used in securing the canopy.
The lantern was replaced on Monday, 20th December 2021.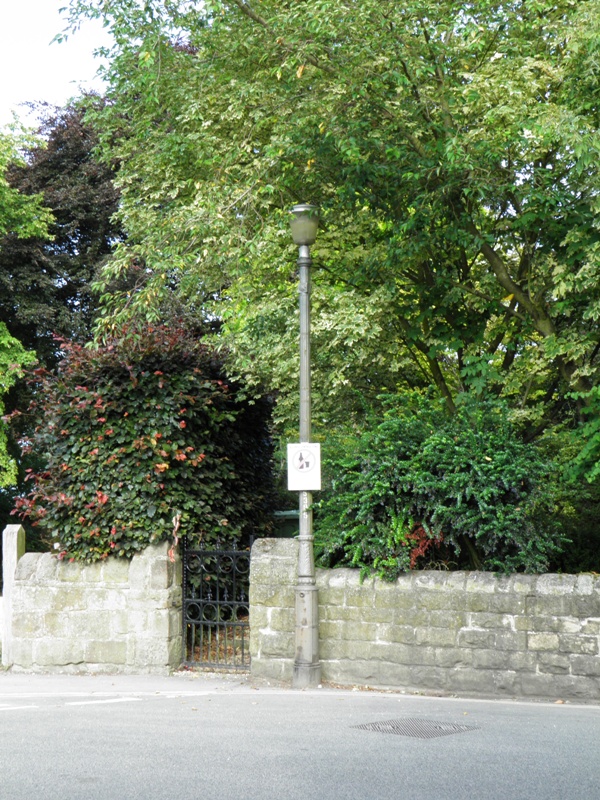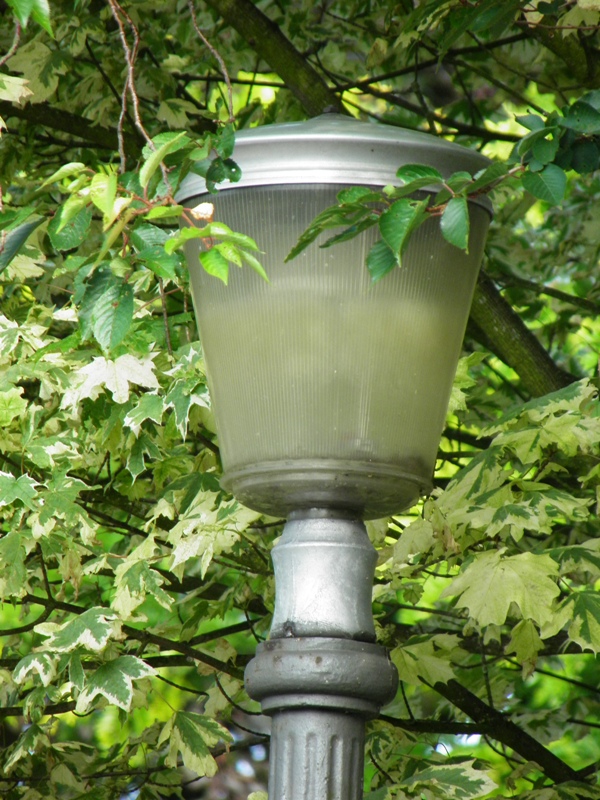 A nut now screws on to the threaded vertical rod that protrudes from the canopy, allowing it to be secured.
Detail of the column's inspection door.
These examples are on the High Street. The previous lantern can be seen in the background of the first two photographs (the example pictured below is no longer on site, owing to the column being destroyed by a vehicular collision in January 2018):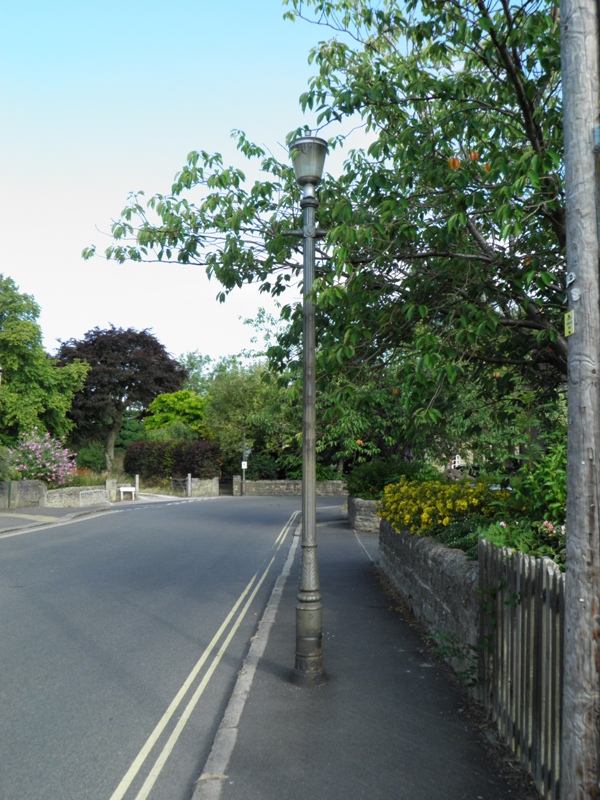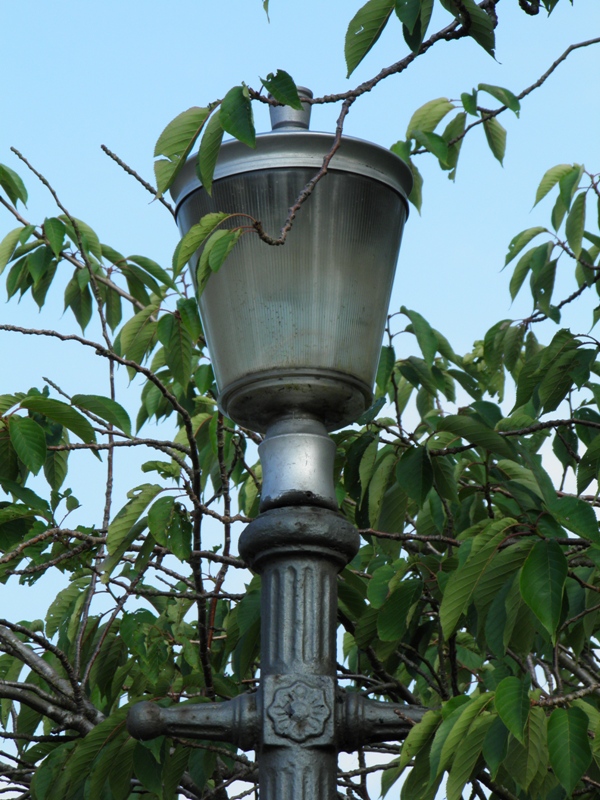 Do not adjust your monitors; it is the column that is leaning!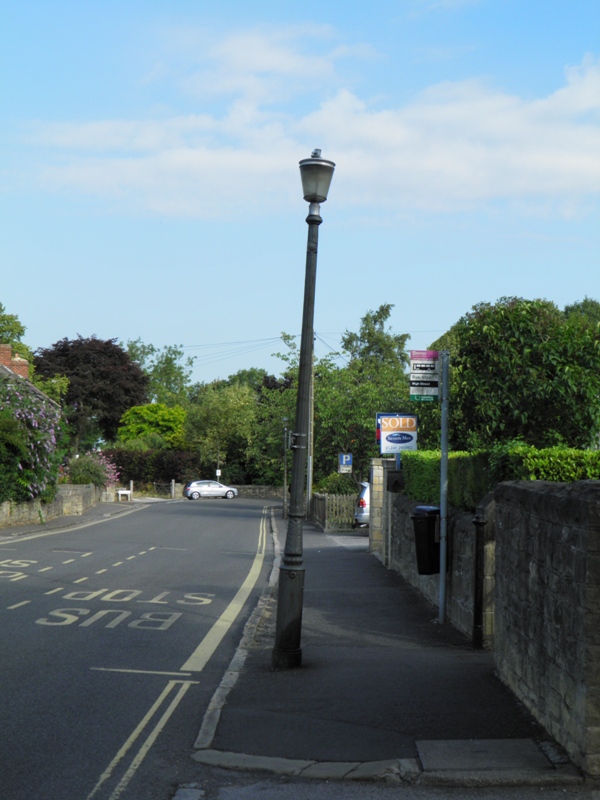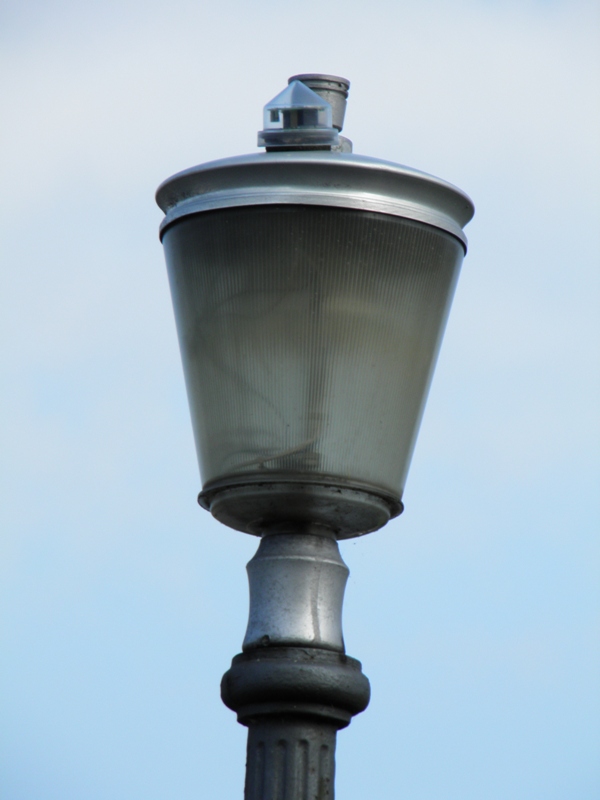 The column patterning is similar in appearance to the Revo 'Hull' design.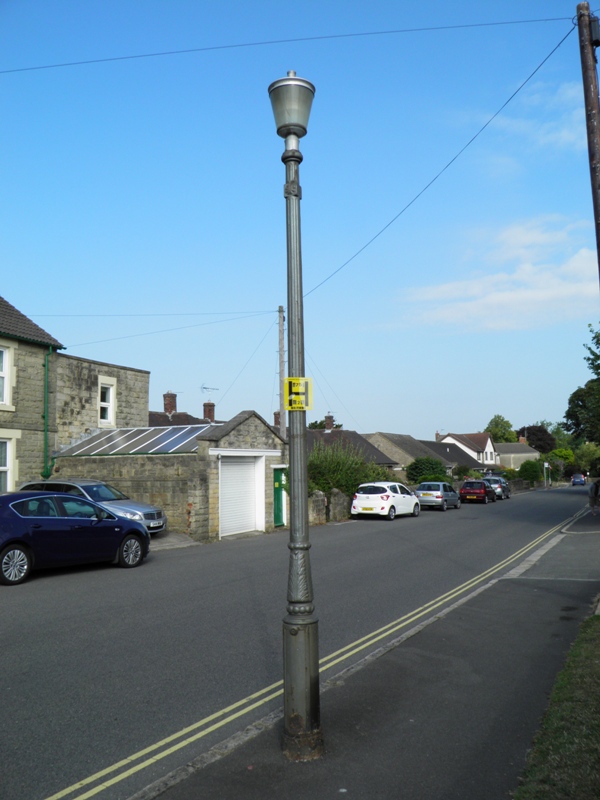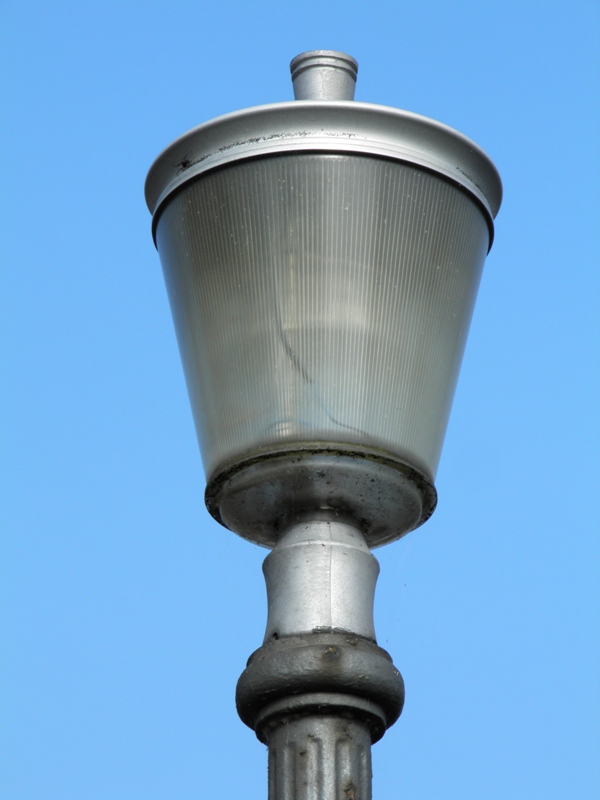 The 70 Watt SON control gear in the column base all appears to have been fitted in 1988 - this is likely to have been when (or if) the lanterns were converted from mercury lighting.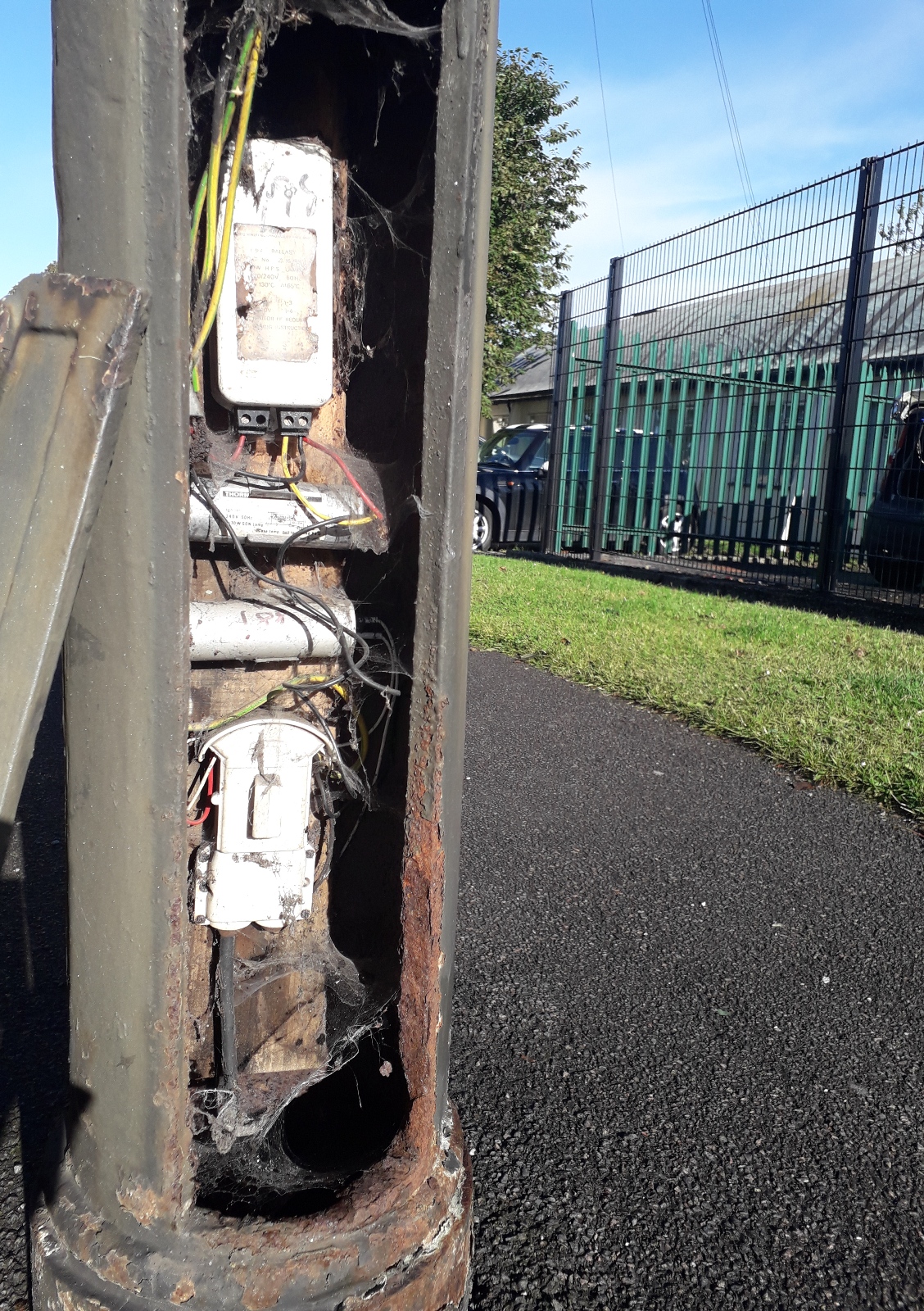 This below example is fitted with a Royce Thompson P10 photocell, as was the previous example.
This Z5640 was replaced in September 2021. Thankfully, it was saved into my Collection.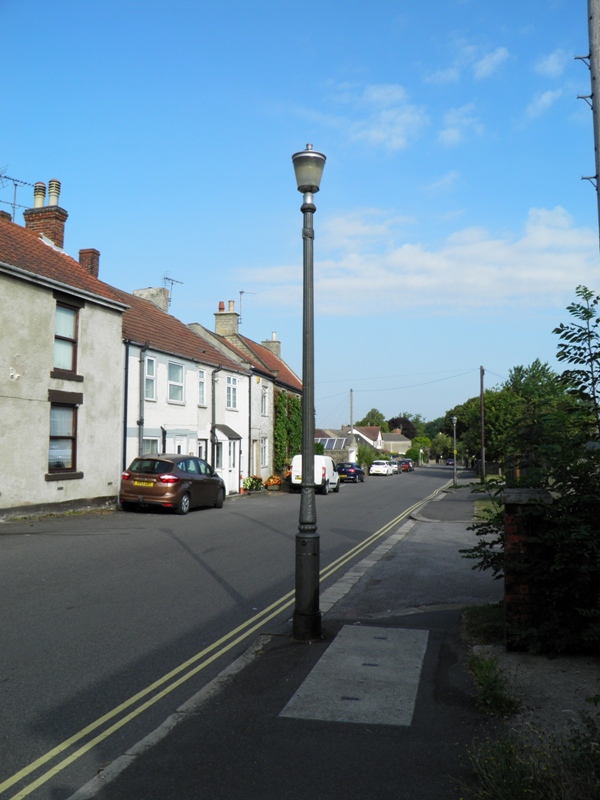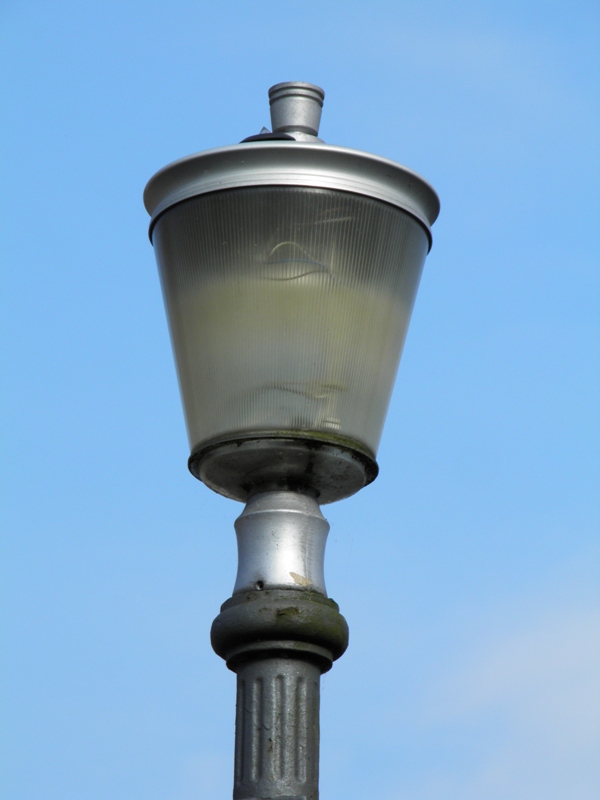 The final examples are on Cotton Street: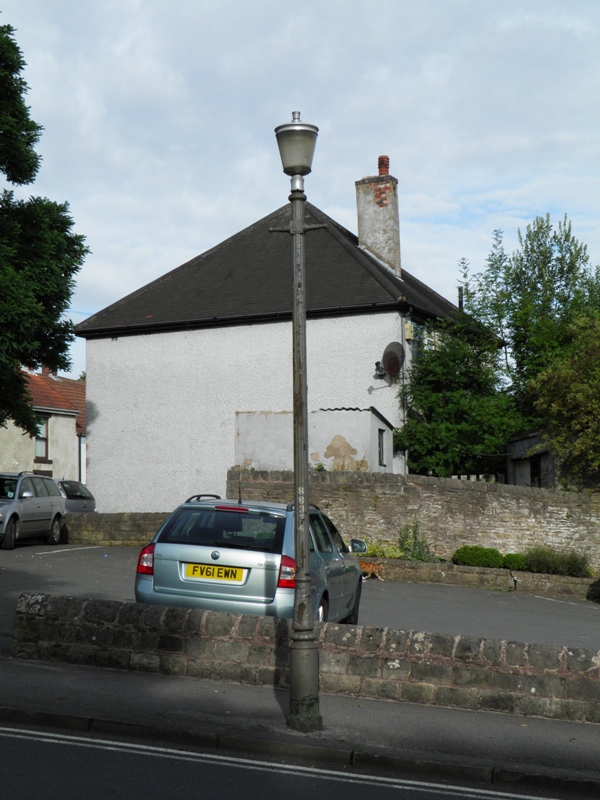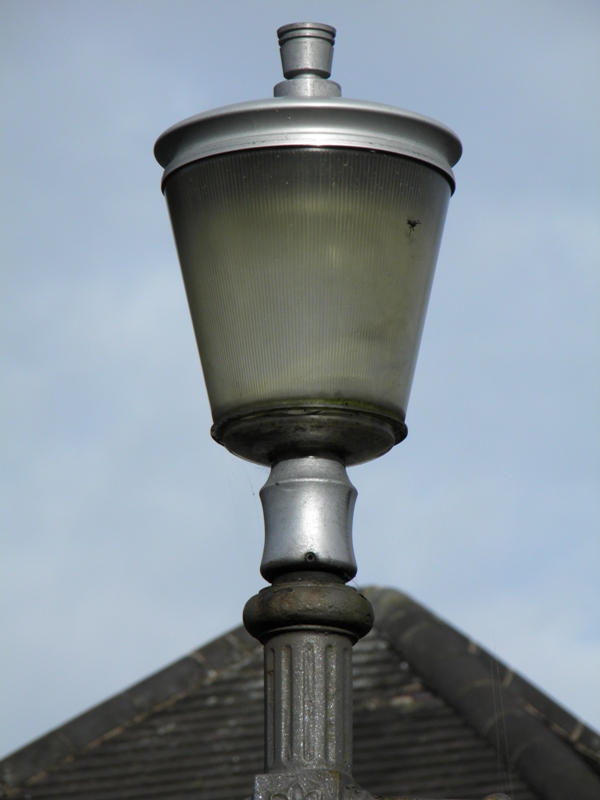 The photocell can only be seen when the lantern is viewed from a slightly different angle.
Two of the lanterns had apparently been retro-fitted to more modern columns at some point; both of these installations had gone by 2015: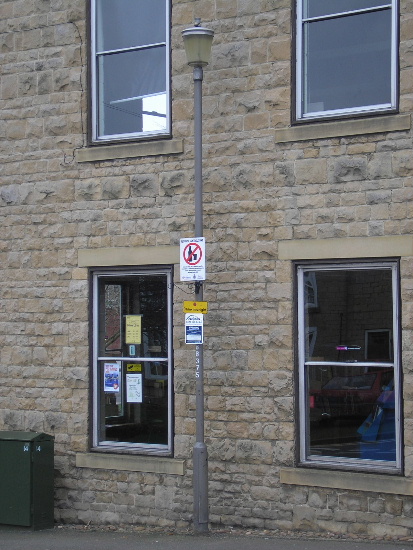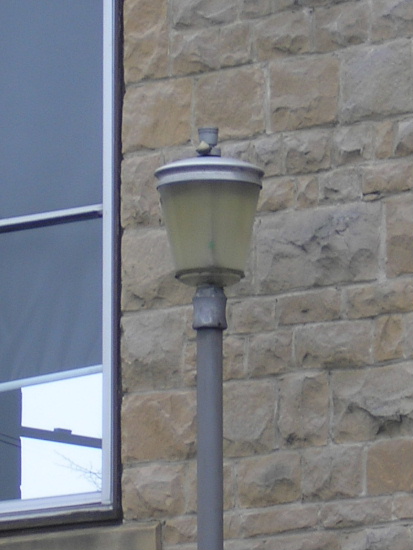 A new 6 m column supporting a WRTL Arc lantern running a PL-T lamp now exists at the above location, whereas a Phosco P567A 4 LED lantern is now installed on the column below, owing to difficulties in accessing this column for maintenance.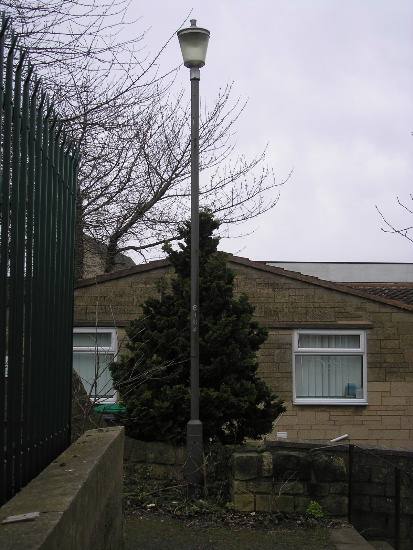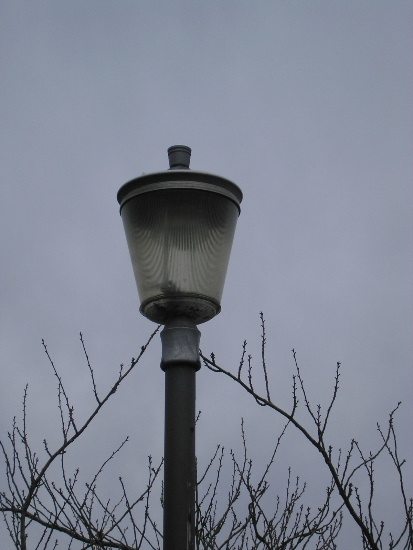 ---
CLICK HERE TO MAKE A MONETARY DONATION
© 2002 - English Street Lights Online