93CA. Main Road, Heath, Chesterfield Located adjacent the property known as The Old Reading Room, and owned by the same, is a cast iron column topped with an AC Ford fuse box, swan neck bracket, and (possibly) AC 352 top-entry lantern. The installation is in excellent condition, having been refurbished when the column was relocated to its current, more prominent, position at some point between September 2020, and June 2021.
The majority of the metalwork is painted dark green, with embellishments highlighted in gold. The column was produced in 1932 according to an inscription on its front.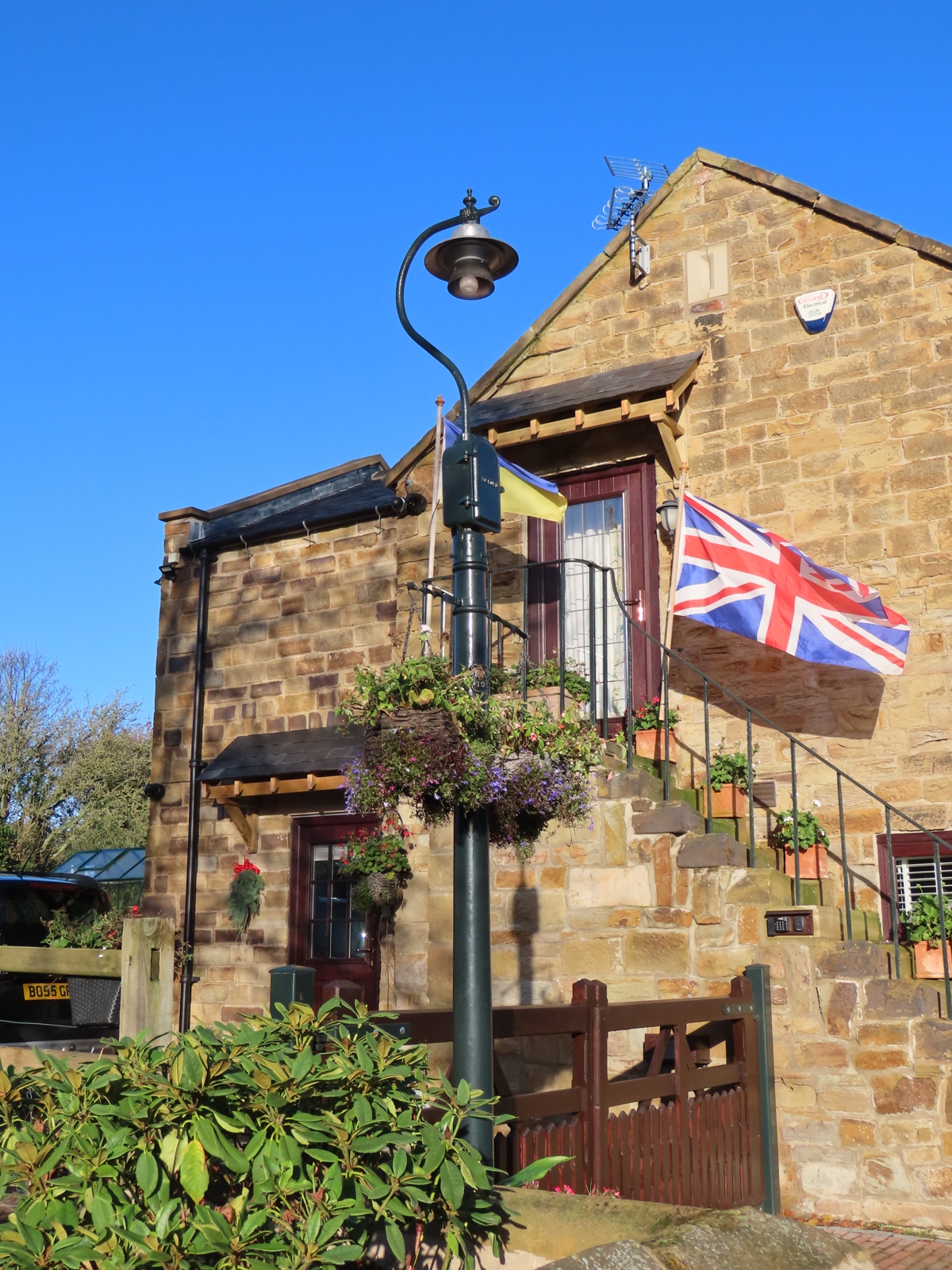 The individual segments on the finial 'flower' are highlighted, as is the embossed AC Ford lettering on the fuse box - a remarkable attention to detail. An LED GLS lamp is located in the centre of a prismatic glass refractor dome.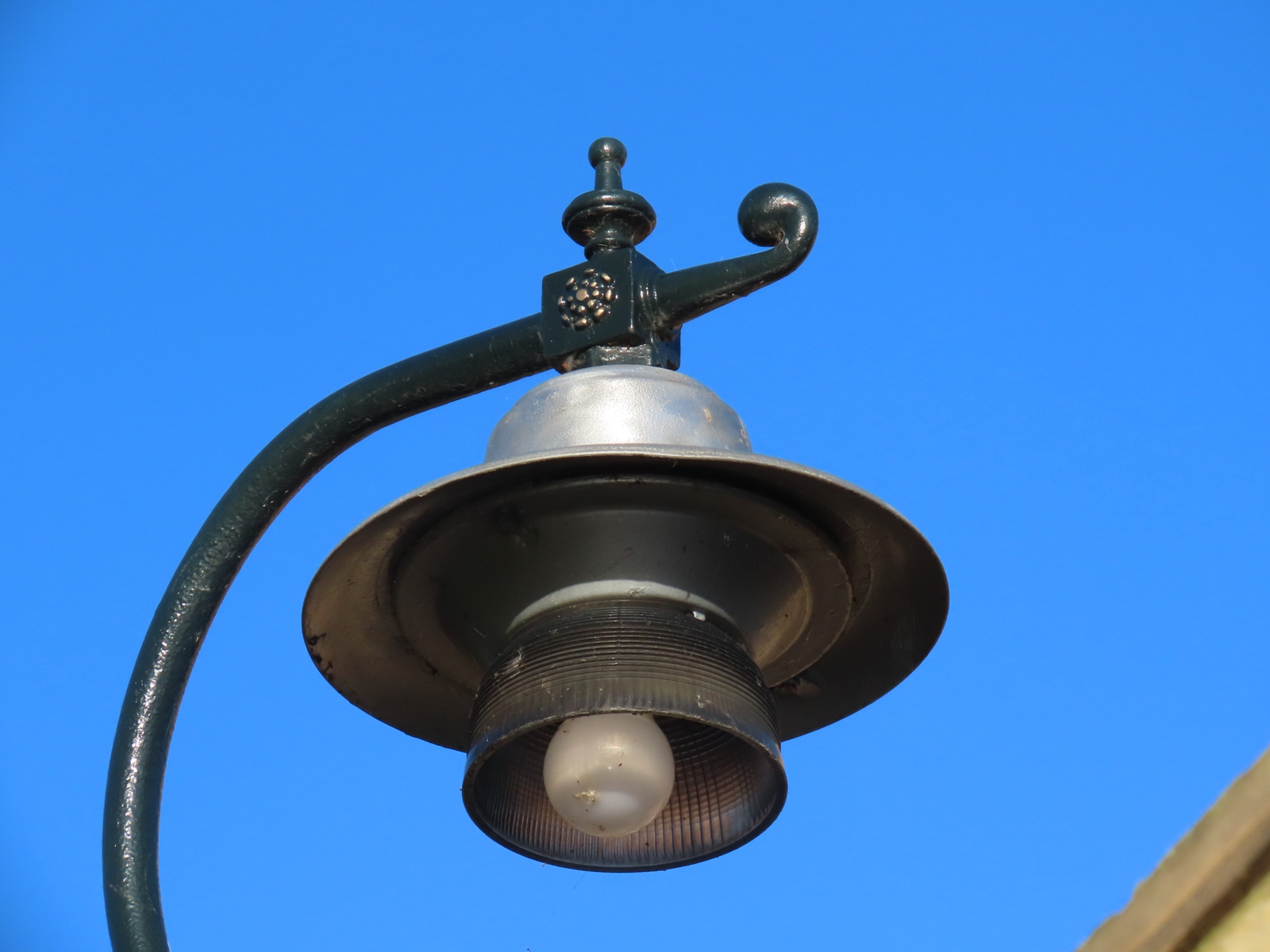 ---
CLICK HERE TO MAKE A MONETARY DONATION
© 2002 - English Street Lights Online