93c. Church Lane, Palterton, Bolsover District. Standing at the fork in the road between the entrance to the Twin Oaks Hotel and a short spur road is a Stanton 6B concrete column supporting a long-abandoned top-entry lantern of unknown identity. The design of the lantern suggests that it was not intended for 'street' lighting use, but rather would be employed for general area illumination in an industrial site. No further installations could be seen along the spur road, although this now only appears to serve private dwellings, whereas perhaps when the lantern was in operation, the road allowed access to something more substantial. Church Lane today exists only as an access to the hotel and this road; however, prior to the construction of the adjacent M1 Motorway in the 1960s, it served as the main road between Heath and Palterton villages.
The sole purpose of the column these days appears to be to act as a support for a sign informing of loose Rottweilers...now, I have heard of Loose Women (one of my favourite TV shows, of course...), but I am not so sure about Loose Rottweilers as a concept.
For saying that the installation is disused, and clearly has been for a number of years, the concrete is in good condition, with only a narrow crack beginning to form near the bracket joint. Notice the considerable lichen growth that has occurred on the cast section of the lantern above the main bell-shaped canopy.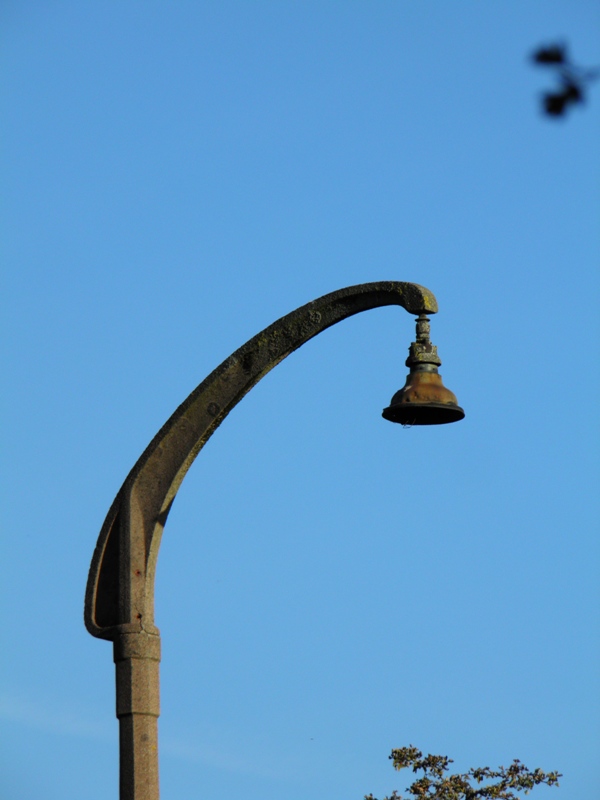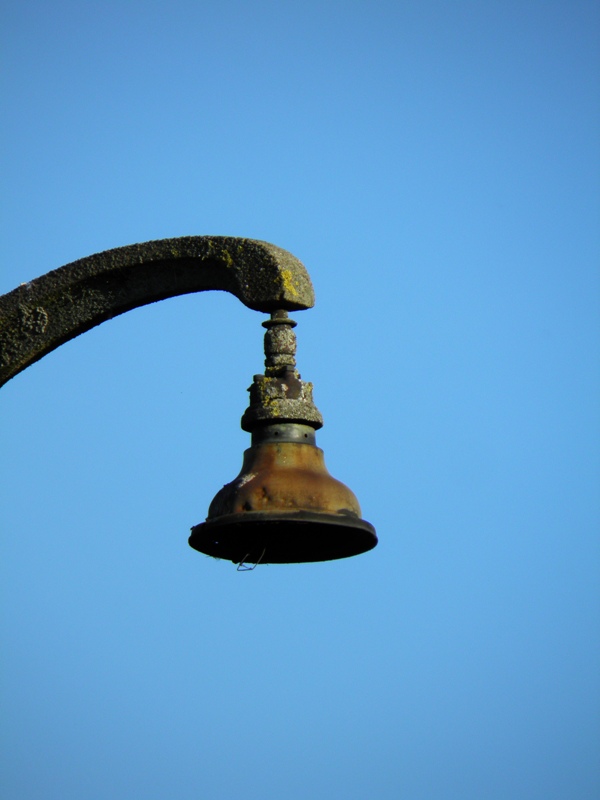 ---
CLICK HERE TO MAKE A MONETARY DONATION
© 2002 - English Street Lights Online