97. The Close, Lichfield, Staffordshire. Positioned in front of the city's famous Cathedral are a couple of ornate post-top lanterns attached to short cast iron columns. The columns would have supported gas (or standalone candle) lanterns originally, but today, are on electricity supplies. The conversions are not new, however - adjacent both columns are two short Revo pillars. The lanterns have clearly been re-wired since the original conversion took place - a length of flex is now attached between the fuse holder and the lampholder. I have not seen the lanterns working but I would think that they are fitted with blended mercury lamps due to the lack of space available for housing control gear.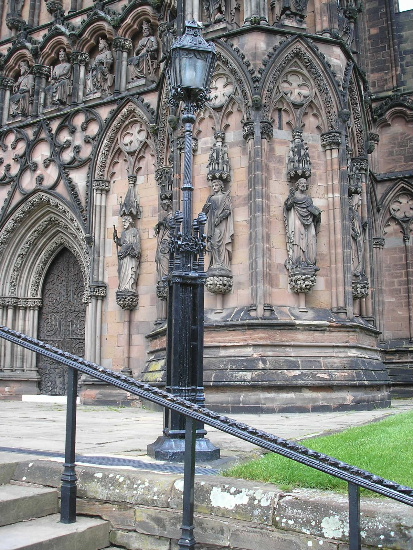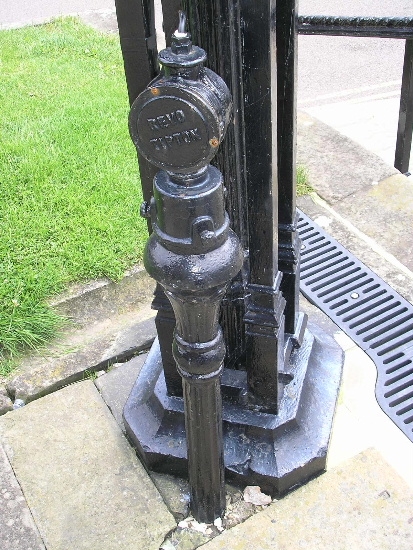 The 'pillar' appears to be the top of a Revo fluted column!
---
The installation was little changed by May 2020.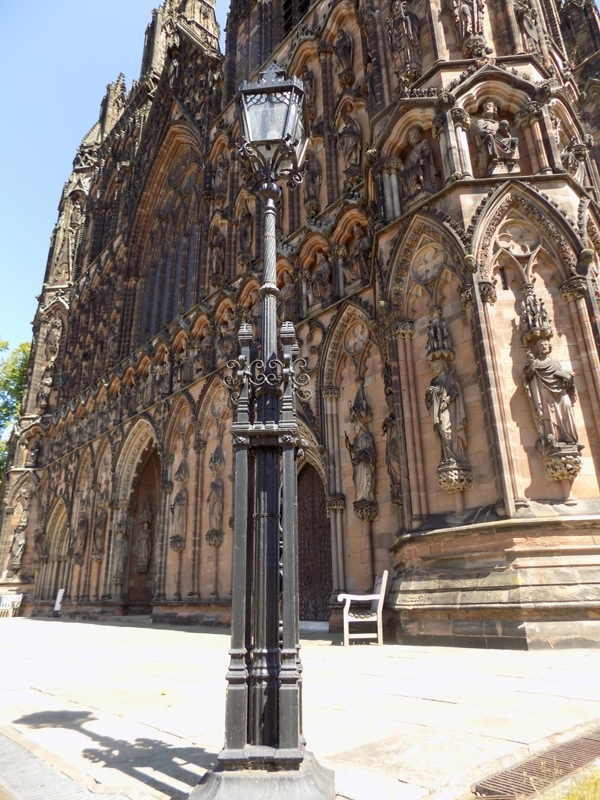 The lantern now ran an LED GLS lamp, however.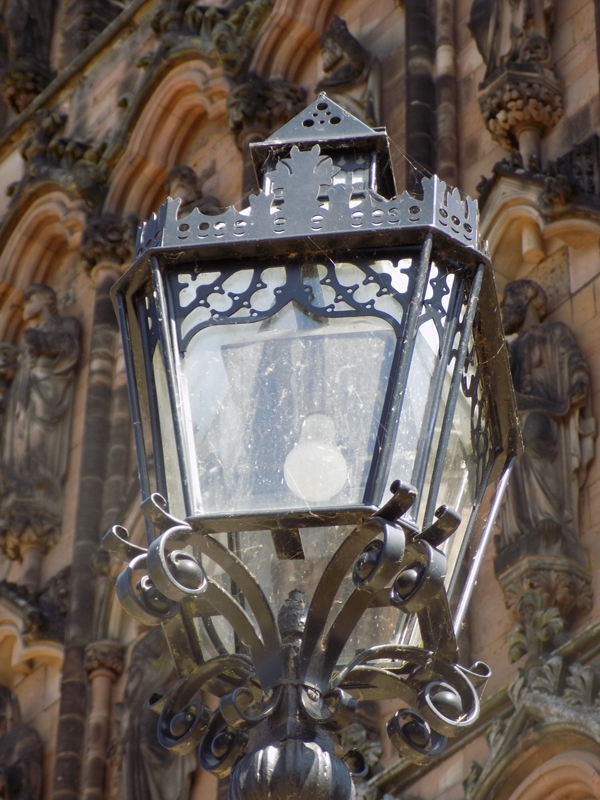 Further re-wiring out of the Revo box had occurred too - the flexible cable had been replaced with flexible conduit that passes up the structure, and an earth bonding bolt had appeared on the side of the box.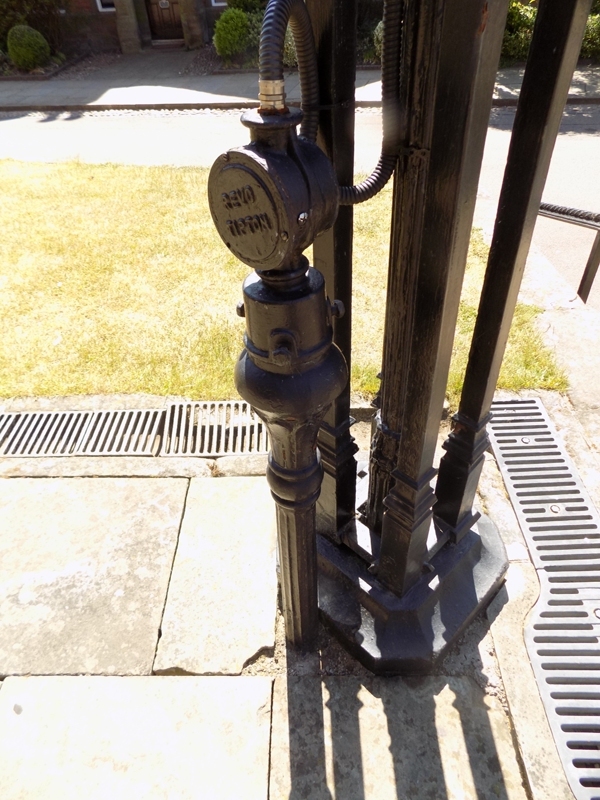 The cover fixing bolts may have been replaced too. Curiously, the bottom-left bolt was missing, as it had been when the earlier pictures were taken.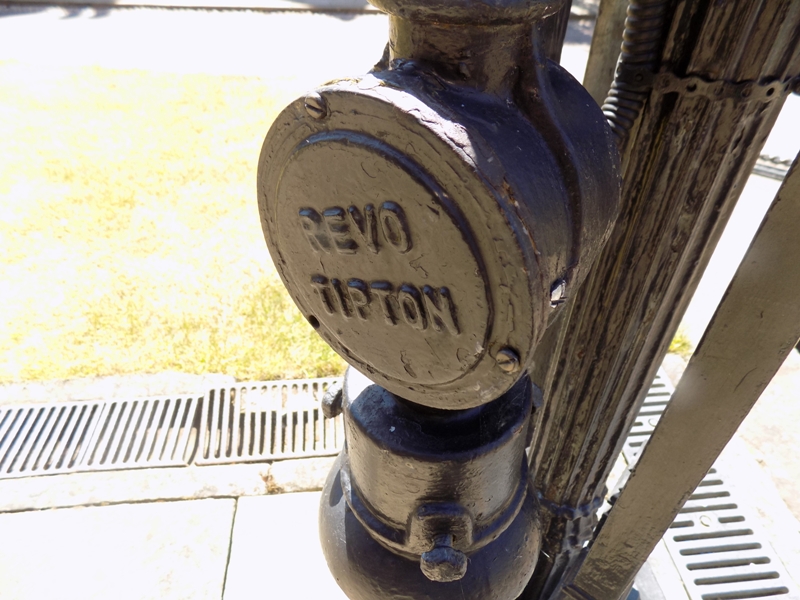 Around the side of the Cathedral are two Phosco P109 lanterns attached to full-sized cast iron columns. The decorative vertical struts were missing from the bowl of the first. As with the above installation, a pillar is provided alongside the column, in order to allow the supply to the lantern to be isolated during maintenance. The modern pillar is somewhat less ornate than its Revo equivalent was, however!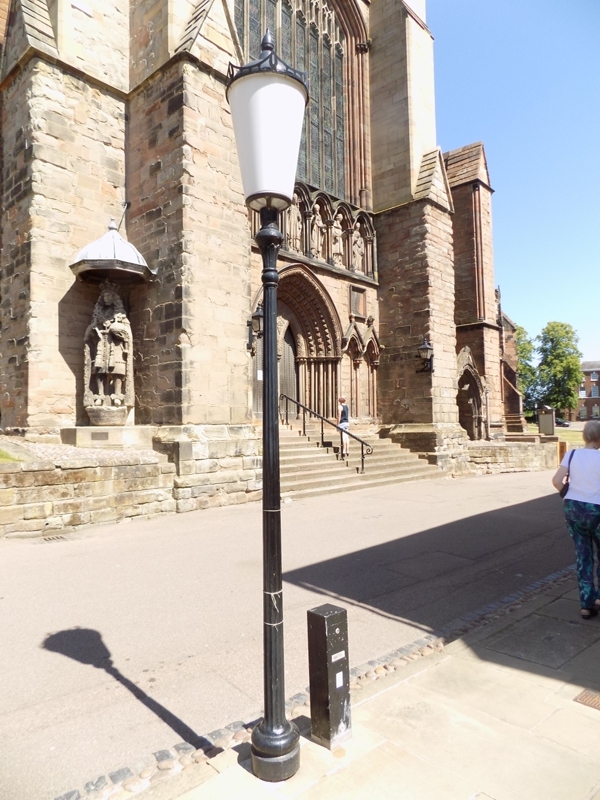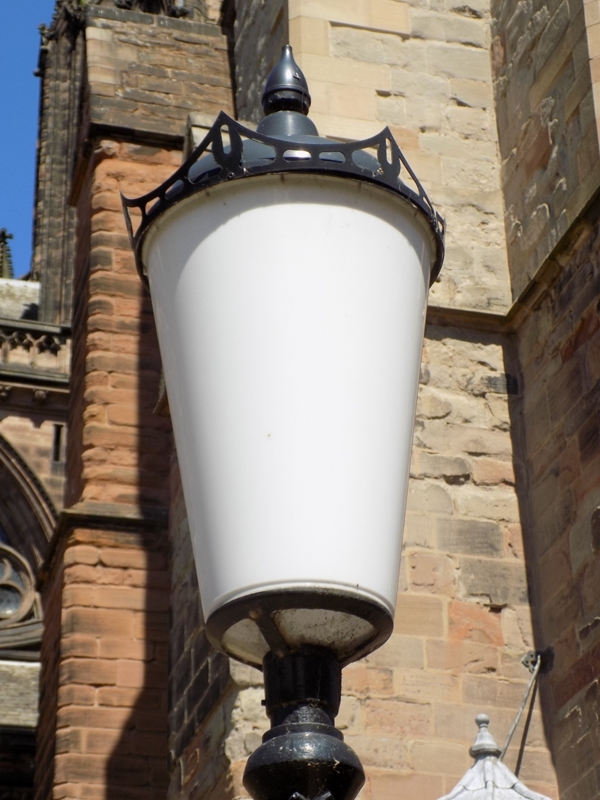 The second, perhaps older, P109, featured a copper canopy and finial painted black originally, but with the paint having worn away, the oxidised metal was revealed.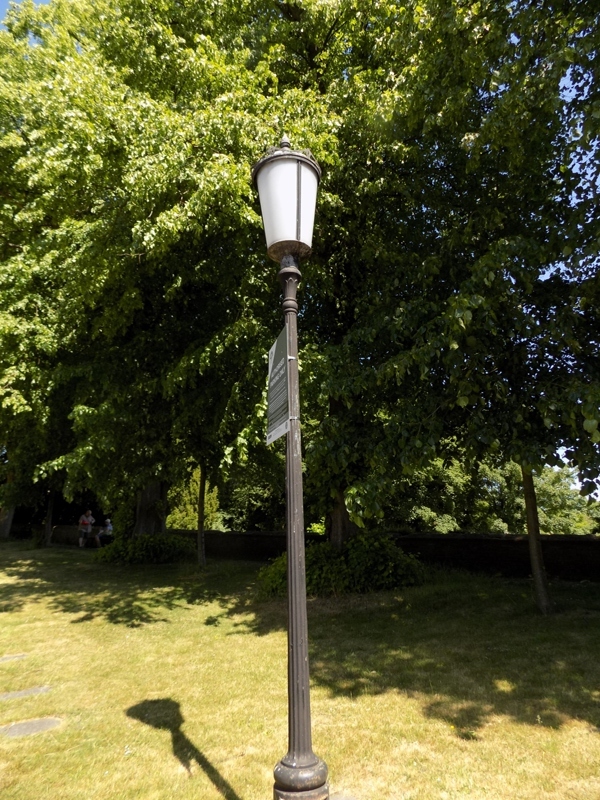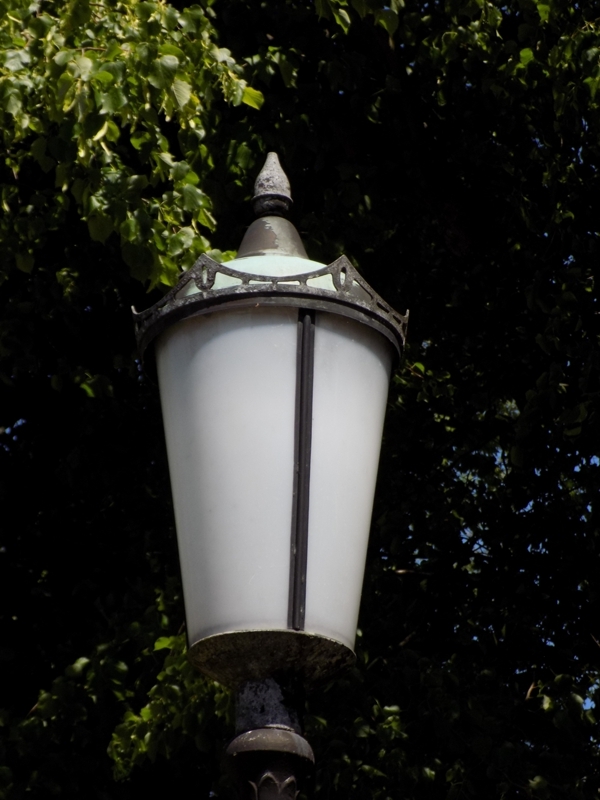 An AC Ford AC810 lantern fitted with (what appears to be) a glass bowl is affixed to a corner bracket on a building in front of the Cathedral. The lantern has had a miniature photocell added at some point but apart from that, looks quite original.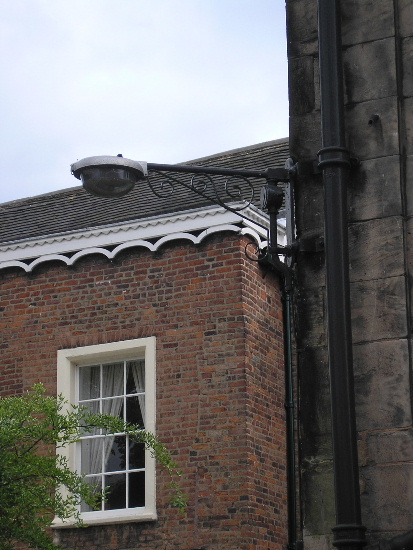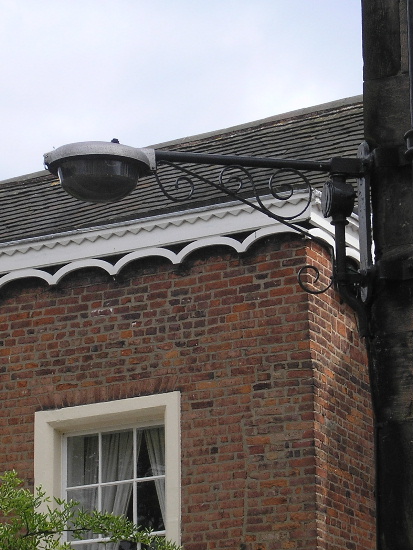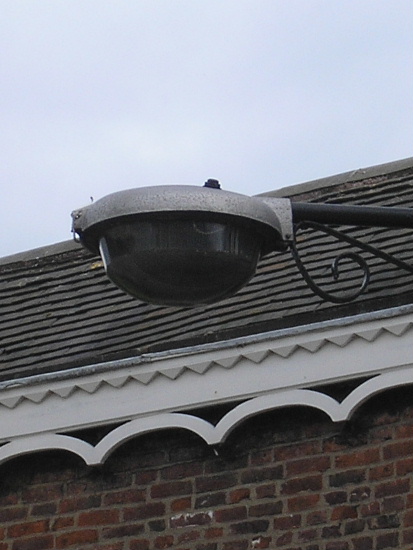 On my previous visit, I hadn't noticed that the front part of the bracket's scrollwork had been bent out of the way when the side-entry AC810 was fitted here; presumably, a top-entry lantern was fitted here originally, which didn't foul the scrollwork!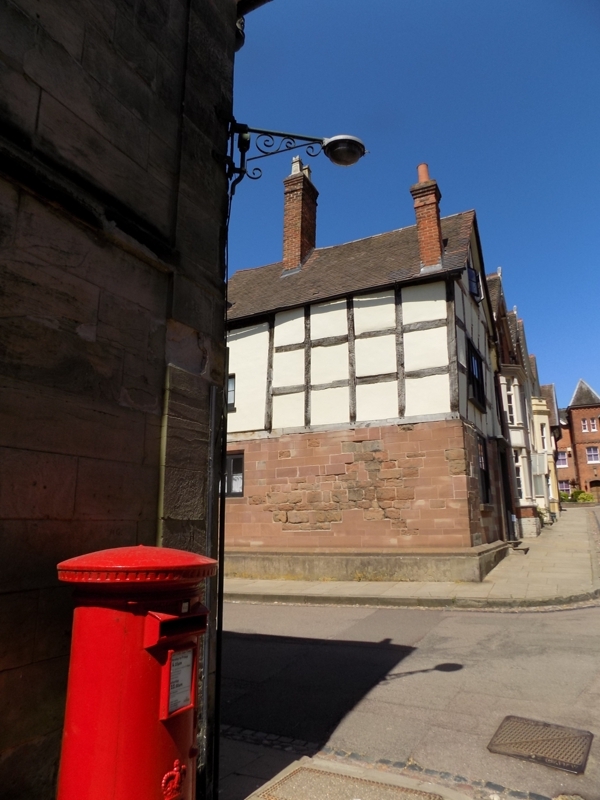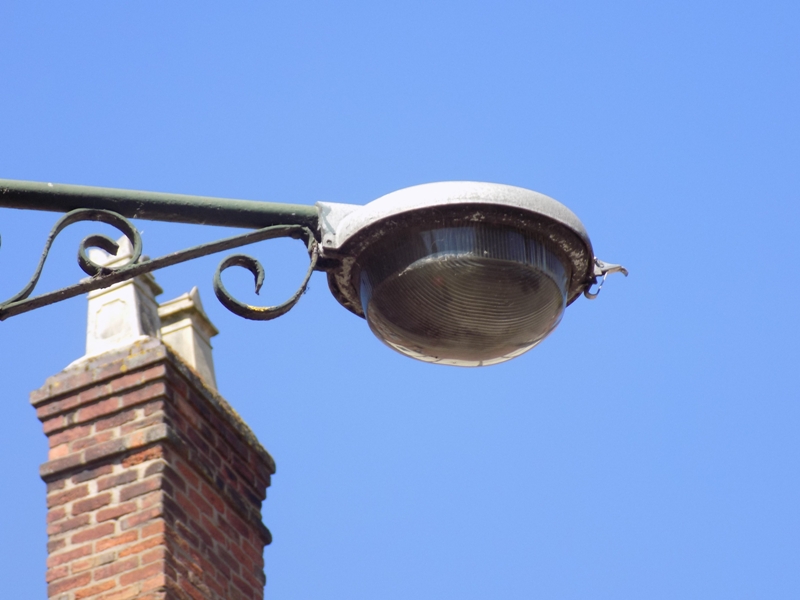 The bowl clip was unfastened, but thanks to its design, the bowl itself wasn't hanging away from the lantern.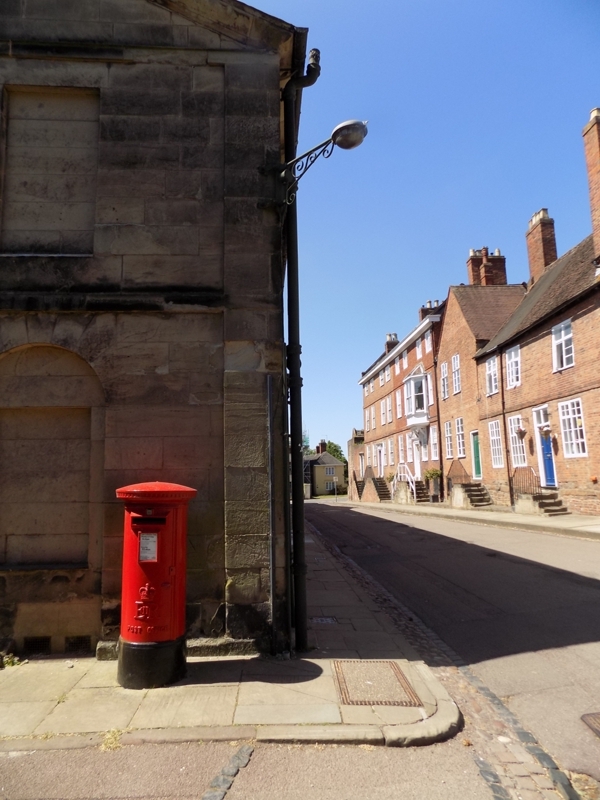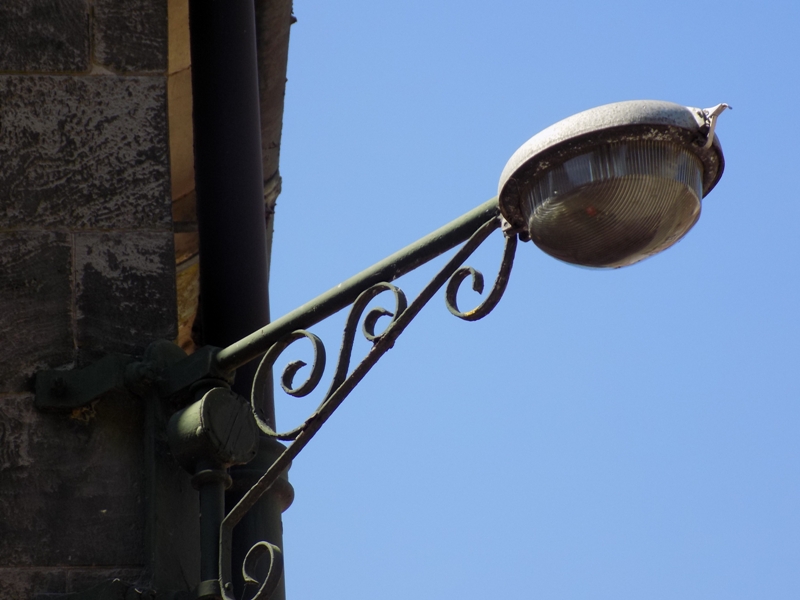 ---
CLICK HERE TO MAKE A MONETARY DONATION
© 2002 - English Street Lights Online