97. Cathedral Close, Lichfield, Staffordshire. Right in front of the city's famous Cathedral are a couple of ex-gas (or possibly candle) lanterns now converted to electricity. The conversions are not new however - adjacent are two Revo pillars. The lanterns have clearly been re-wired since the original conversion took place - a length of flex is now attached between the fuse holder and the lampholder. I have not seen the lanterns working but I would think that they are fitted with blended mercury lamps due to the lack of space available for housing control gear.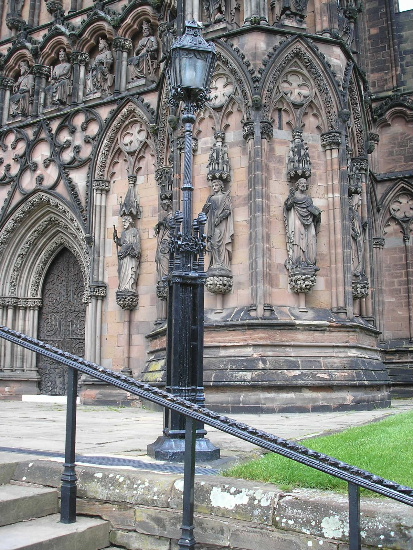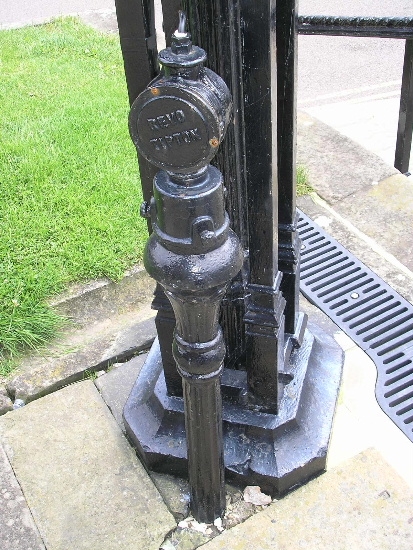 The 'pillar' appears to be the top of a Revo fluted column!
Also in Cathedral Close is an AC Ford AC810 lantern fitted with what appears to be a glass bowl on a corner bracket. The lantern has had a minicell added at some point but apart from that looks quite original.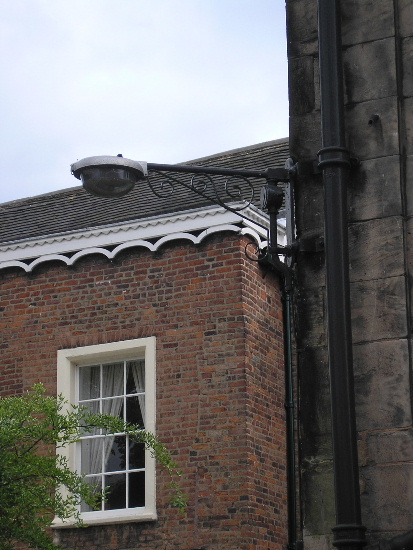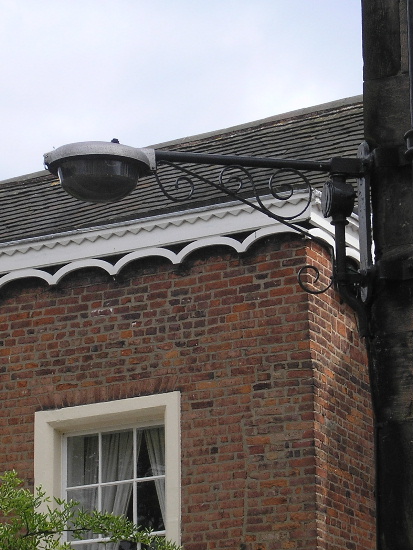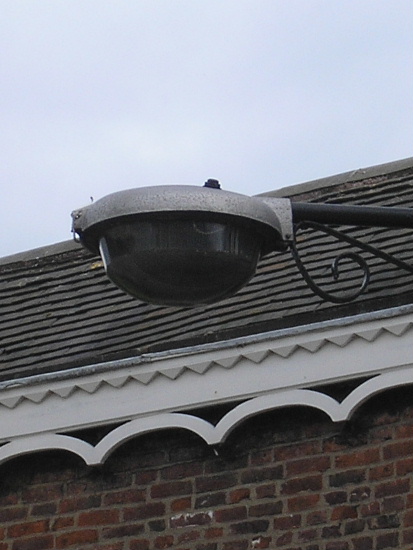 ---
CLICK HERE TO MAKE A MONETARY DONATION
© 2002 - English Street Lights Online