97AA. Thistley Nook, Lichfield, Staffordshire With thanks to Dwight for discovering this Survivor. Located first from Giffords Croft is an ELECO 'ELECOSlim' 848 15 ft (5 m) concrete column running a GEC Z9481 35 Watt SOX lantern; the two linked by a 1′ 6″ Pendant top-entry bracket. The Z9481 could be a replacement for an HW-505 (another ELECO product), as the column on Giffords Croft that was opposite Thistley Nook was of the same design in 2009, and ran such a lantern - this column having been replaced at some point subsequently.
The ELECOSlim 848 column has a distinctive hexagonal shaft but a 'bulged' base compartment, in order to accommodate any switchgear that would be required to run the lantern.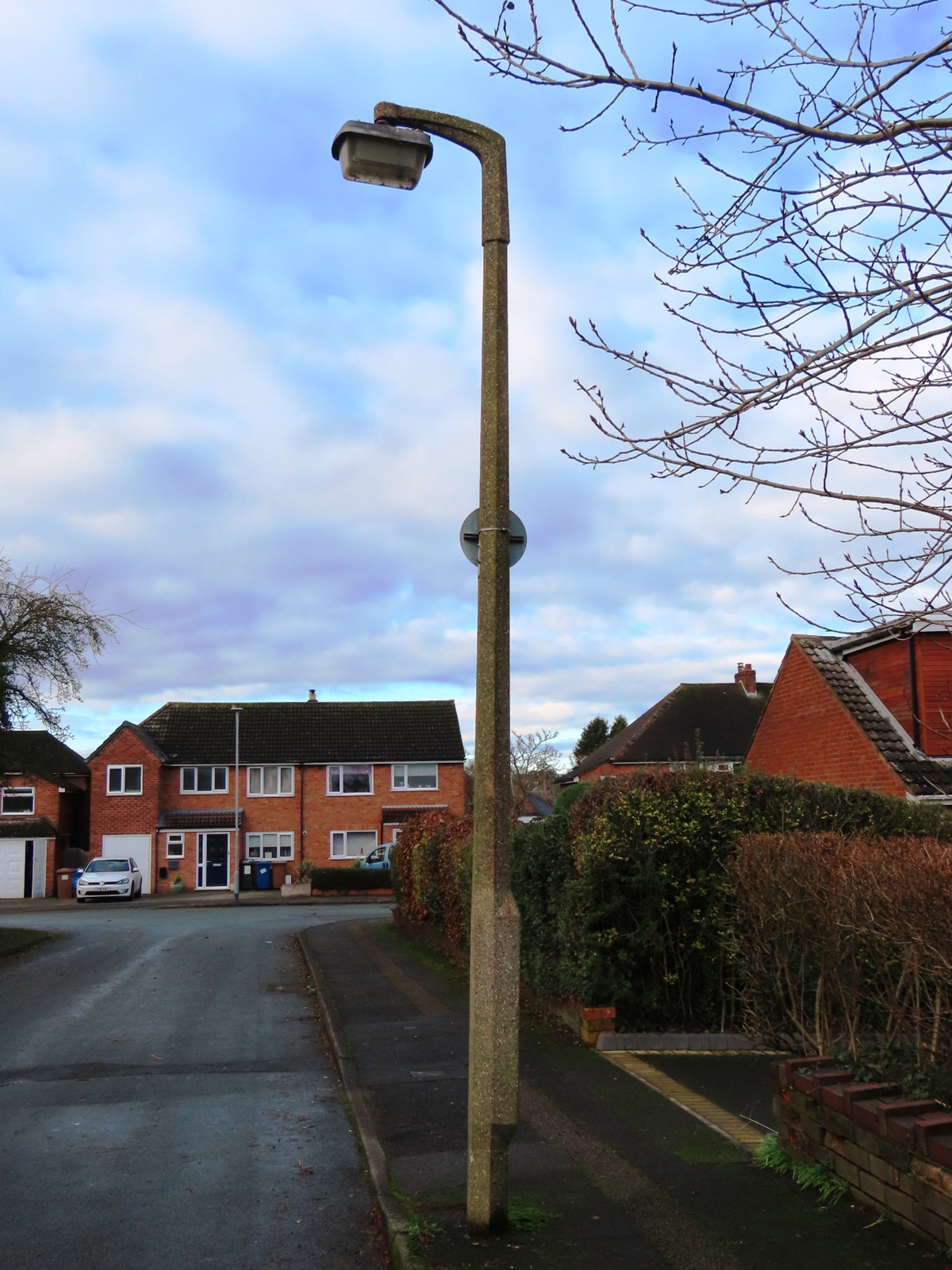 Unusually, the top of the column is marginally narrower than the bottom of the bracket is, creating a noticeable step between the two.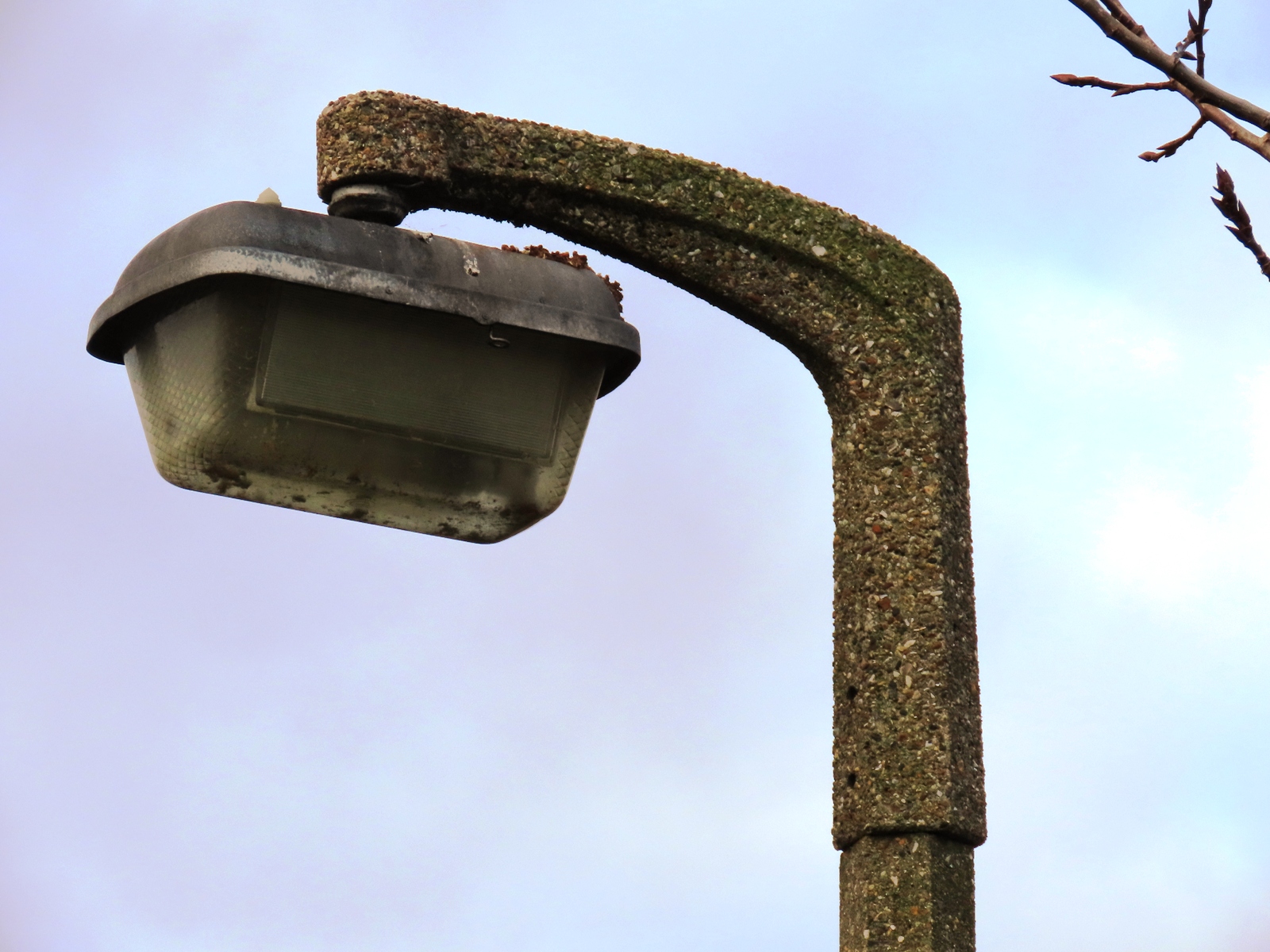 The Z9481 features a polycarbonate bowl and Zodion SS55 two-part photocell detector.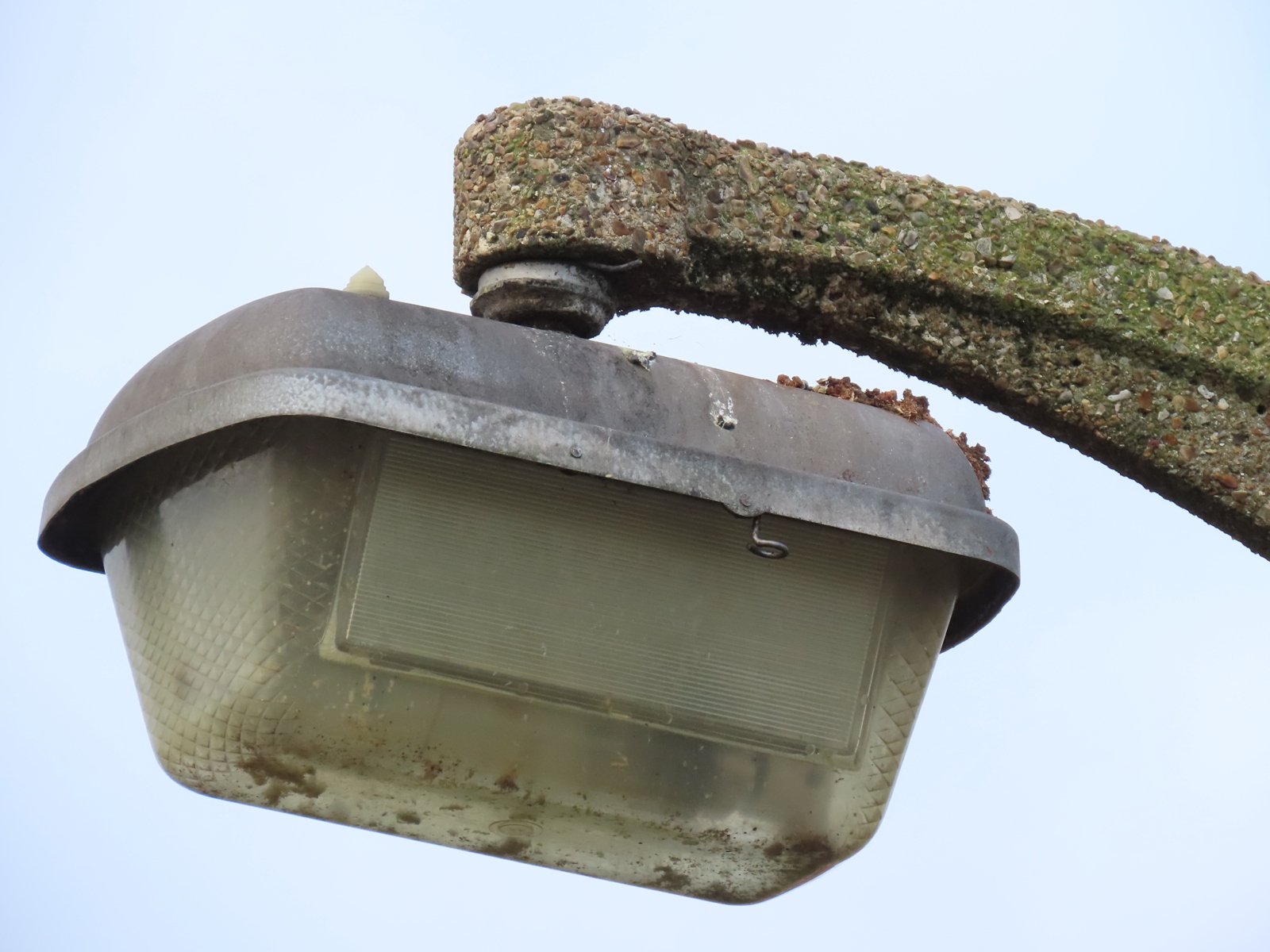 The door design, right down to the locking mechanism, appears very similar to equivalent products made by Concrete Utilities.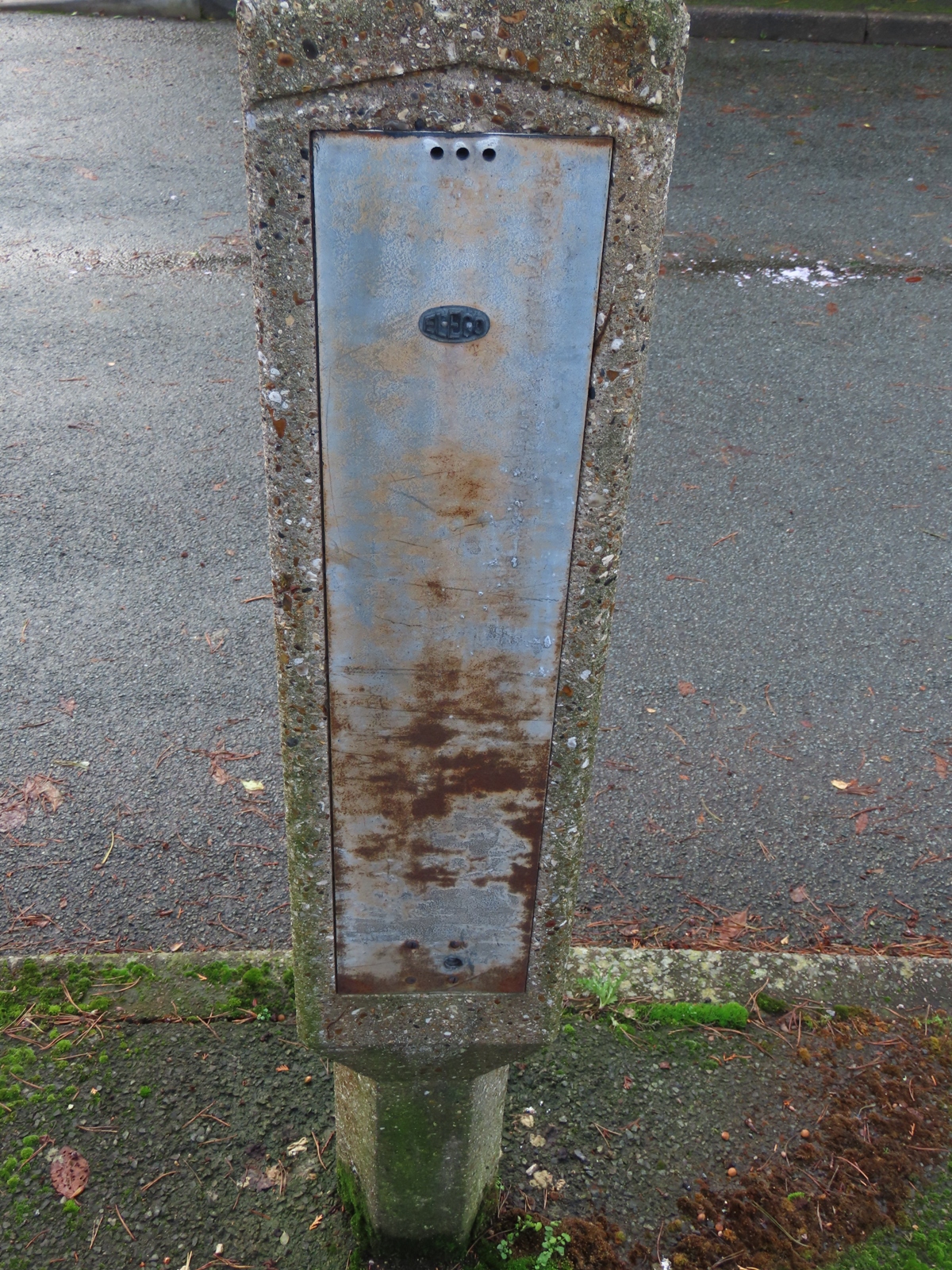 Despite this, the ELECO logo is riveted to the door.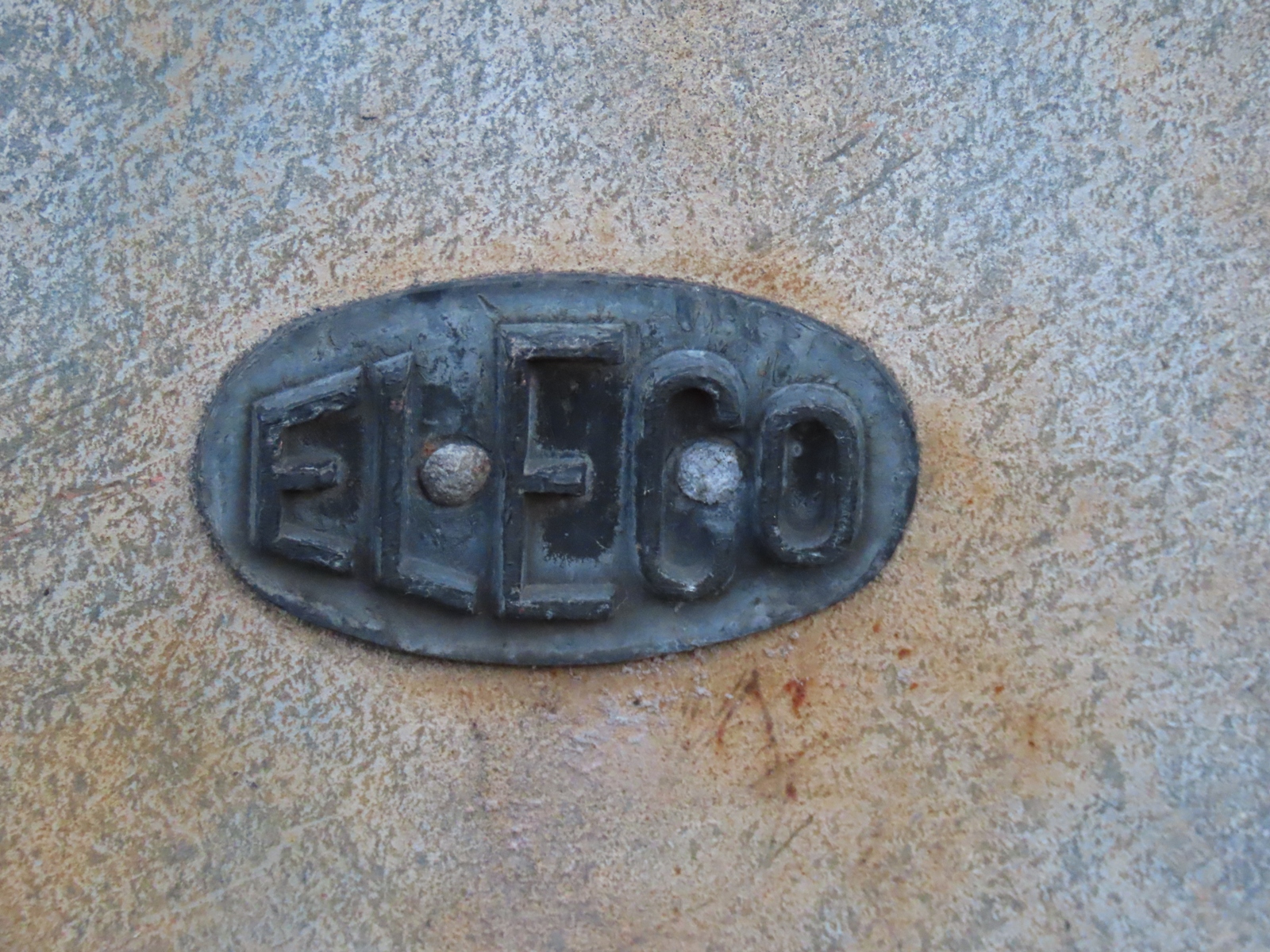 ---
CLICK HERE TO MAKE A MONETARY DONATION
© 2002 - English Street Lights Online