97AC. Greencroft, Lichfield, Staffordshire With thanks to Dwight for discovering this Survivor. In a similar vein to the installation seen on the previous page, this road is home to a 1960s' 15 ft (5 m) GEC concrete column with cranked top-entry bracket and ELECO HW-505 26 Watt SOX-E (formerly, 60 Watt SO/H / SOI/H) lantern. Other GEC columns survive further along the road; however, all have lost their original brackets through sleeving, while the next column along from this featured example lasted in its original condition until some point after 2015, when the column was replaced.
The original GEC door to this column has been replaced.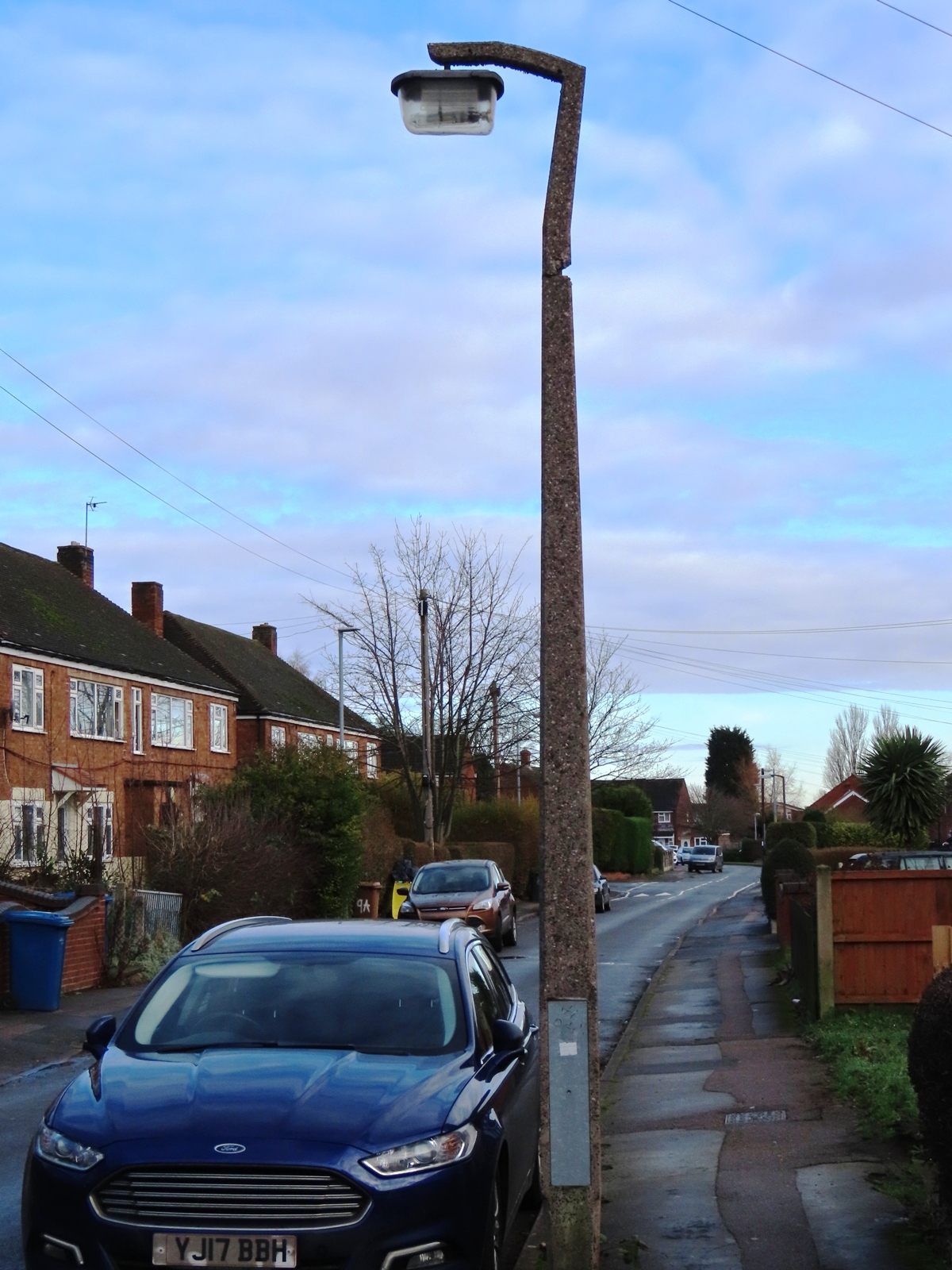 A small portion of concrete has broken away from the back of the bracket, at its connection with the column, while a crack exists in the front of this area.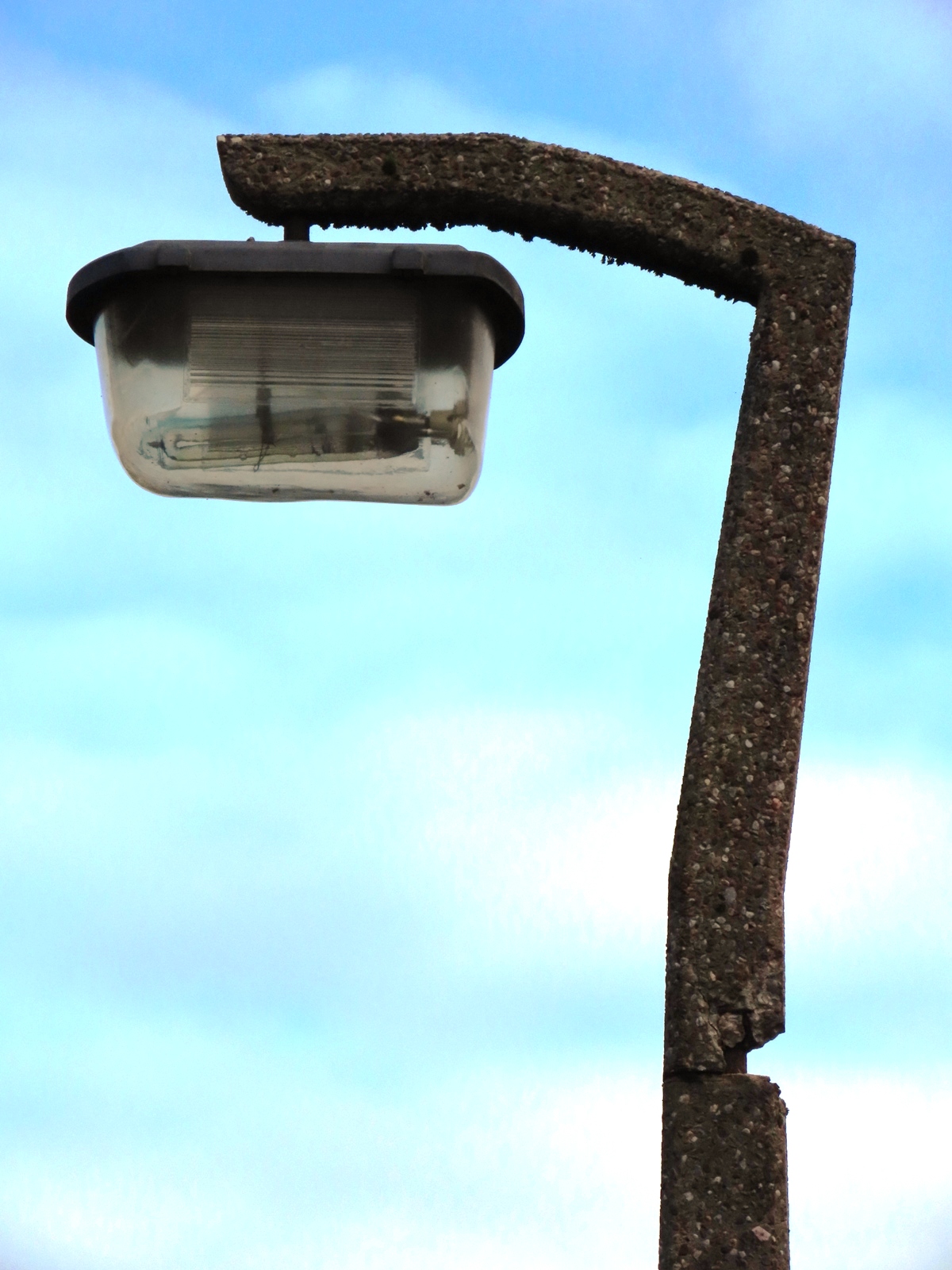 These brackets feature a minimal kickback, with the subsequent outreach then locating the lantern just in front of the column.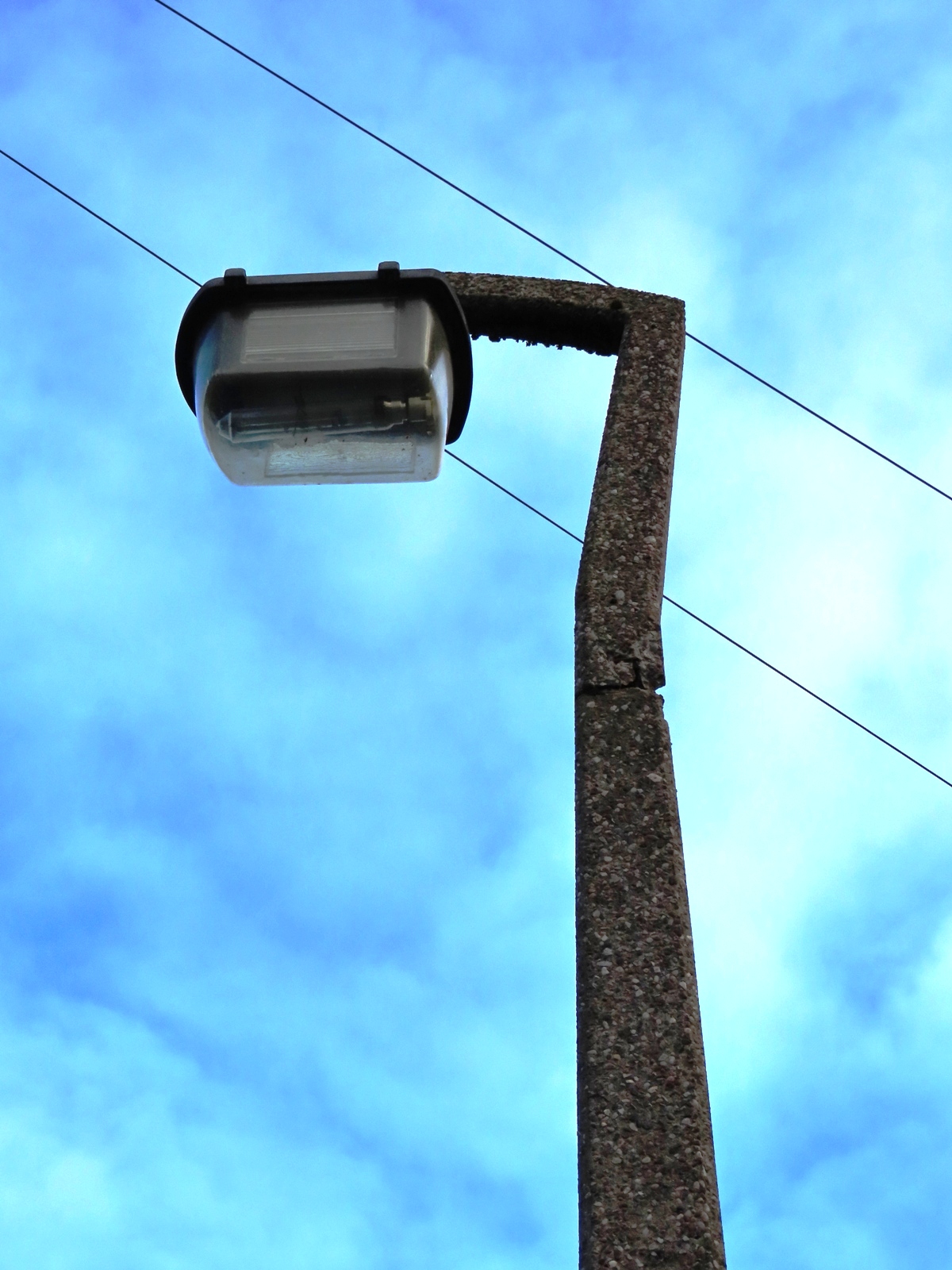 The lamp is visible within a very clean, undamaged, bowl.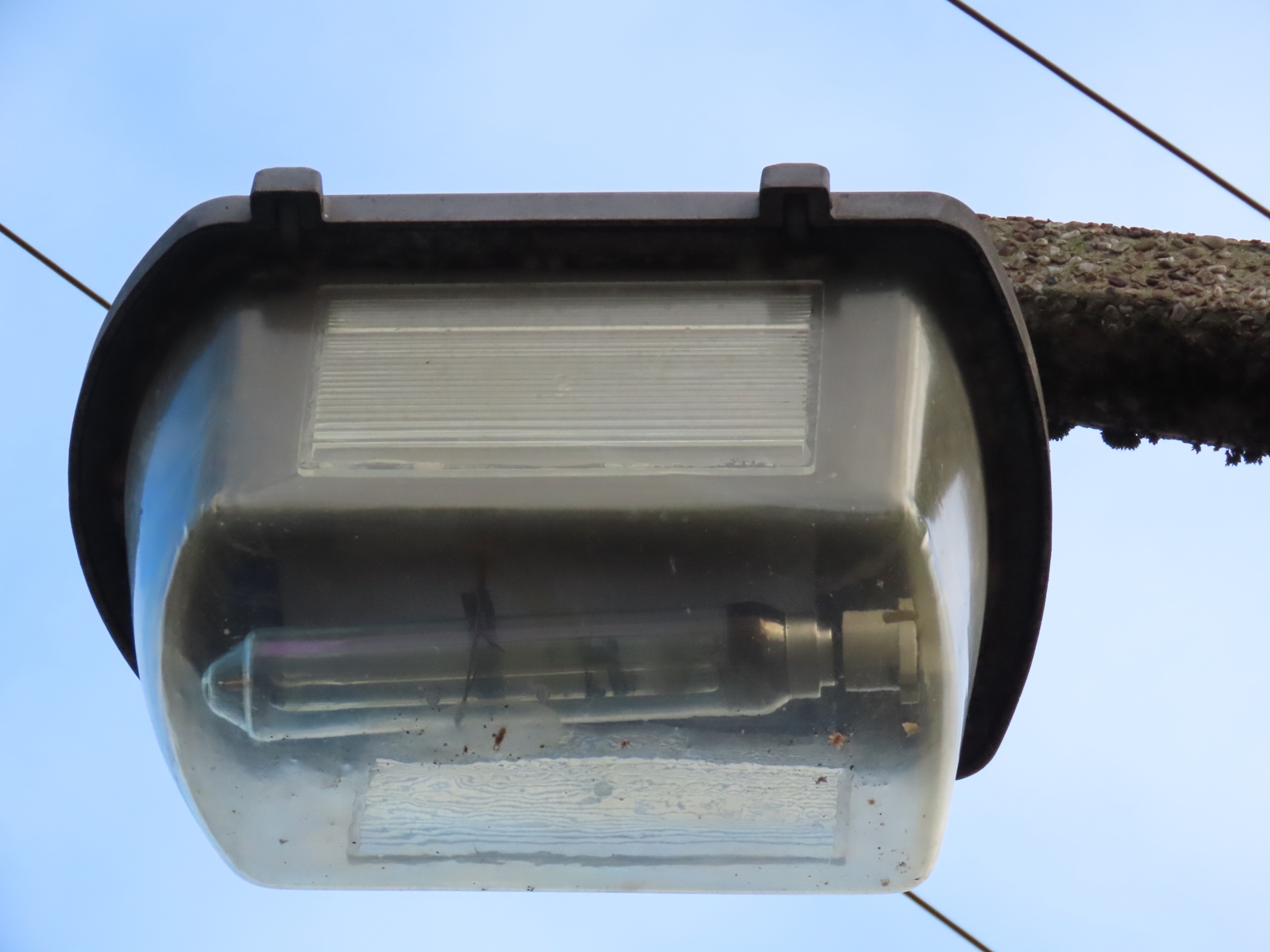 The lamp support appears to have failed, requiring a twist of wire to be used as a substitute. This is not secured tightly enough to provide a proper support - as can be seen, the lamp sags slightly.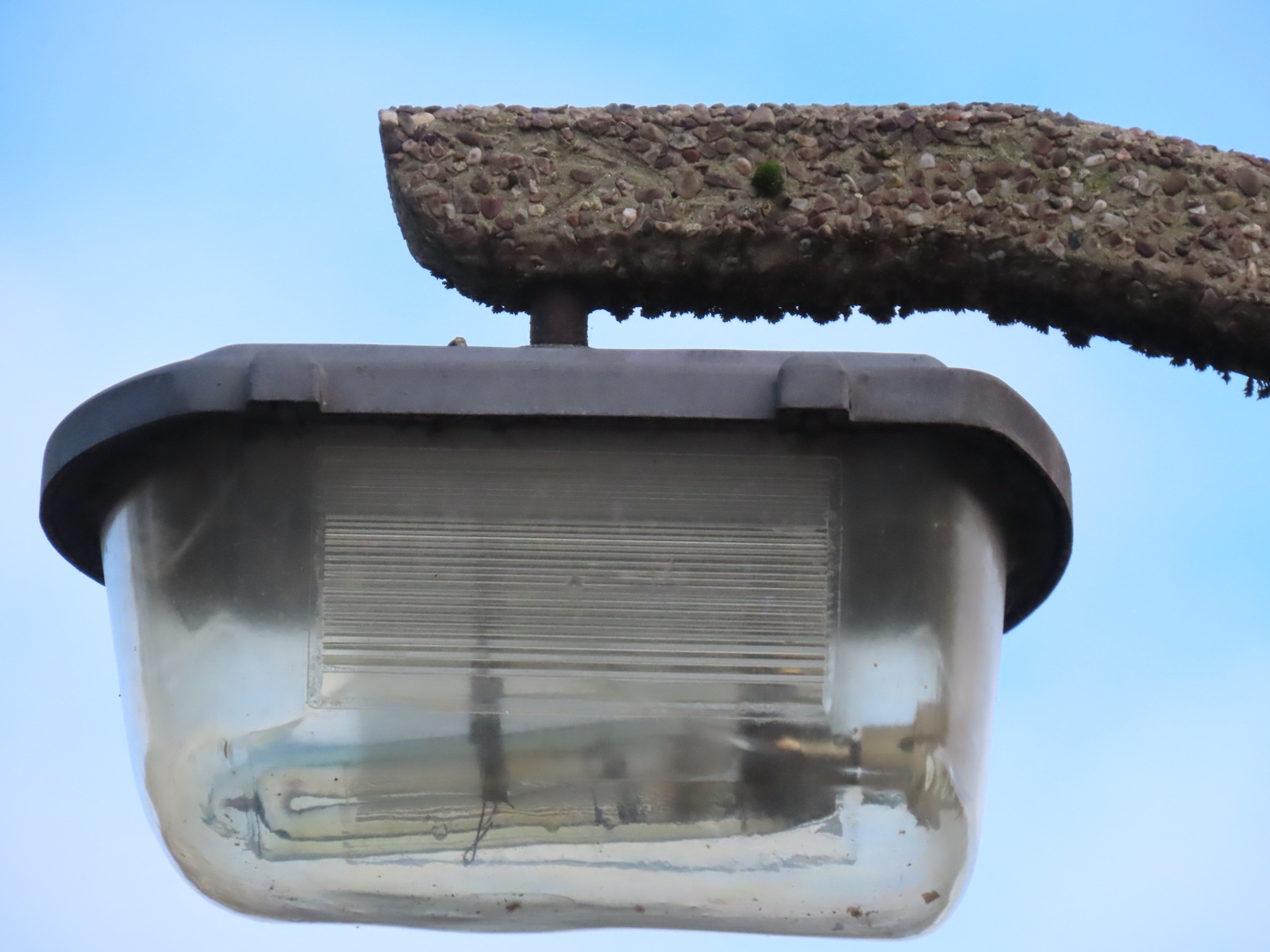 ---
CLICK HERE TO MAKE A MONETARY DONATION
© 2002 - English Street Lights Online