97AB. Windmill Close, Lichfield, Staffordshire With thanks to Dwight for discovering this Survivor. Situated on the sharp bend of this short cul-de-sac is a 1960s' 15 ft (5 m) GEC concrete column with cranked top-entry bracket and ELECO HW-505 35 Watt SOX (formerly, 60 Watt SO/H / SOI/H) lantern. Another GEC concrete column exists at the next column position on the street; however, this one has lost its original concrete bracket for a sleeve and Philips MI 36 (probably, a 1990s' alteration, which increased the mounting height to 6 m), leaving this example the sole original installation from the road's construction.
The column stands adjacent a short footpath that allows access to the properties situated away from the road.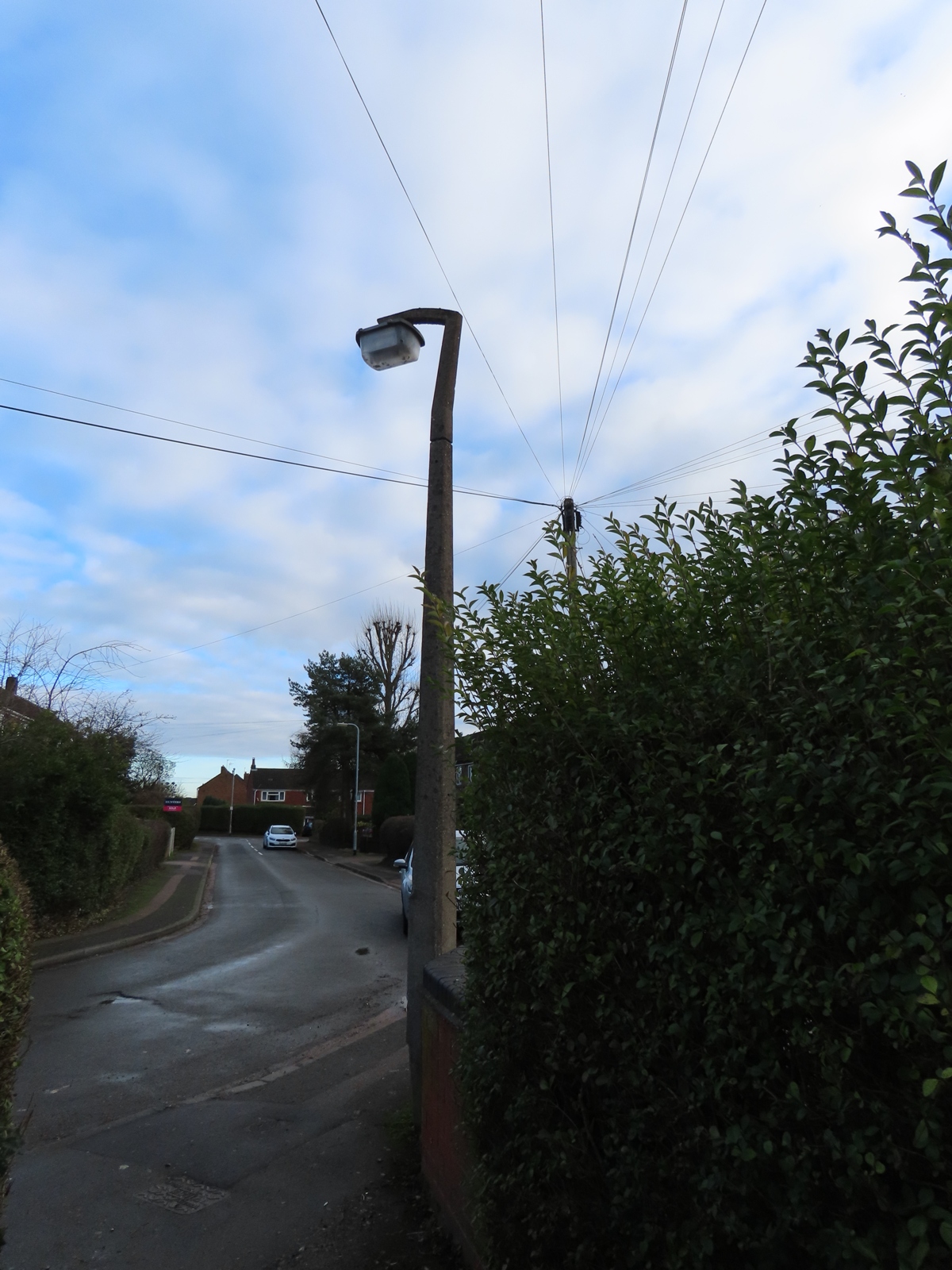 A small break exists on the side of the HW-505's rather voluminous bowl, allowing a small amount of dirt to gather inside the lantern.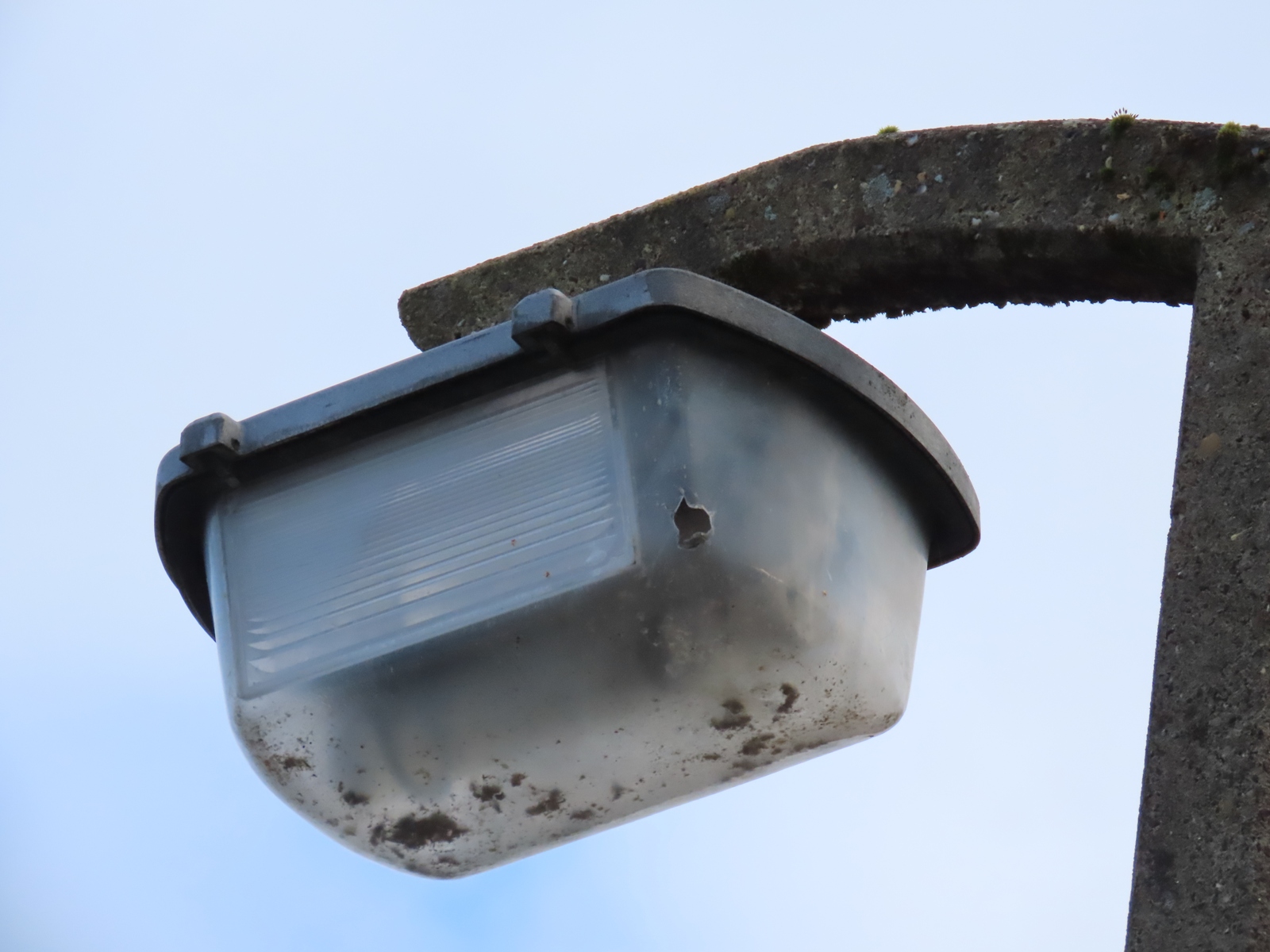 The bowl is positioned within a support ring, which hinges open along this side for lantern maintenance.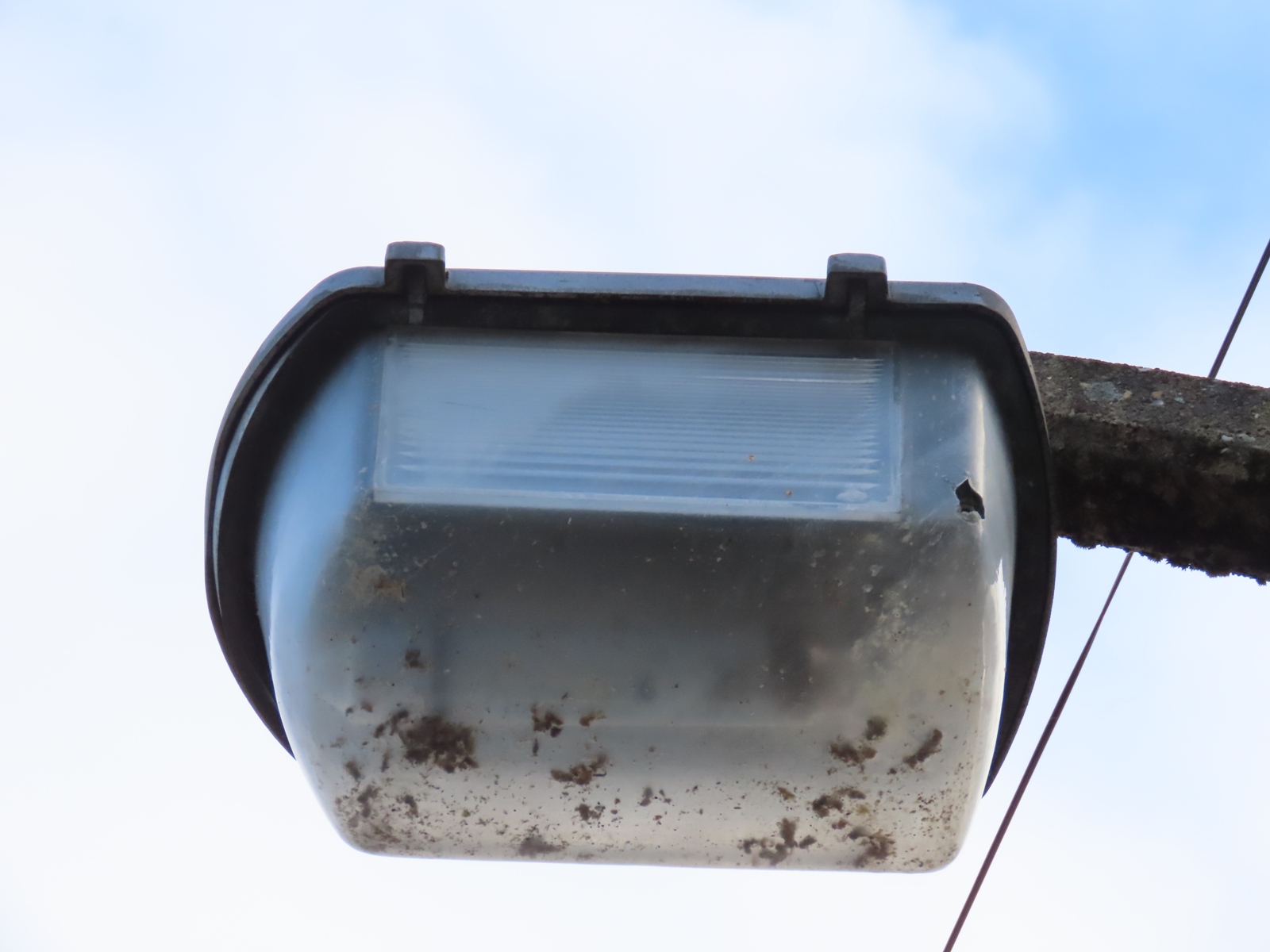 Several BT cables pass over the column.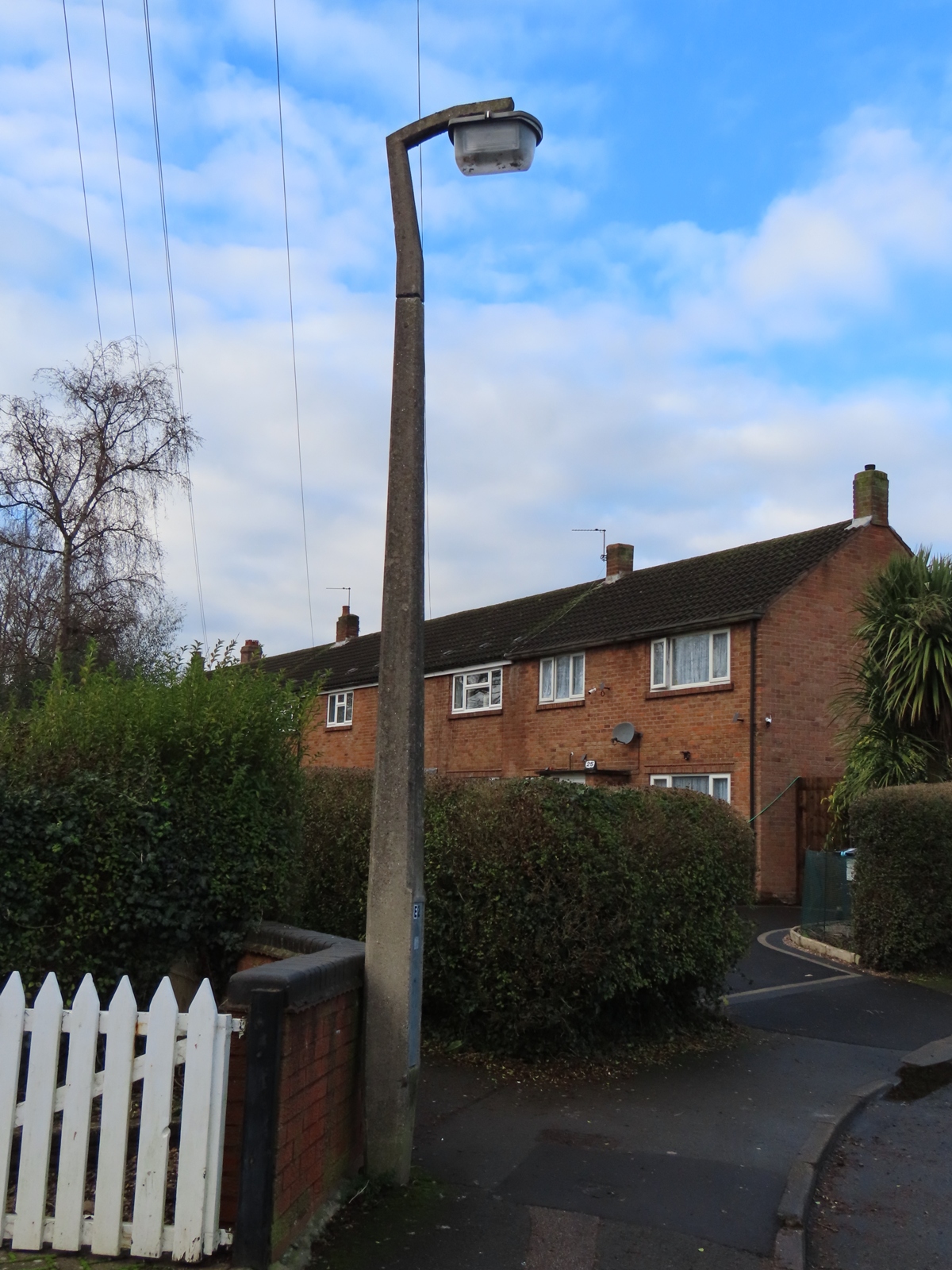 Although the bowl clip is secured correctly, the front portion of the support ring is exposed.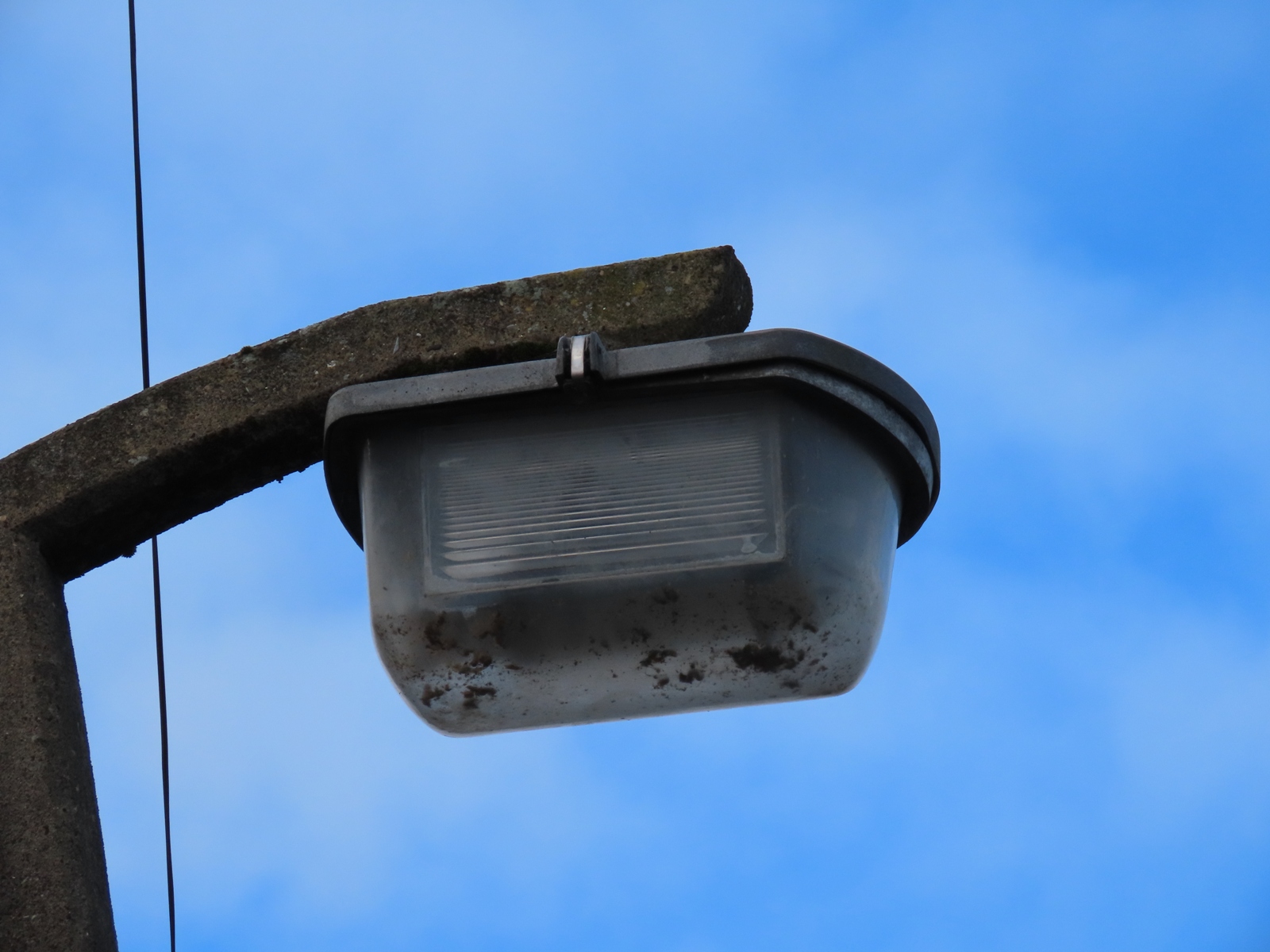 The lantern is switched using a two-part photocell; the detector wiring for this being visible inside the bowl.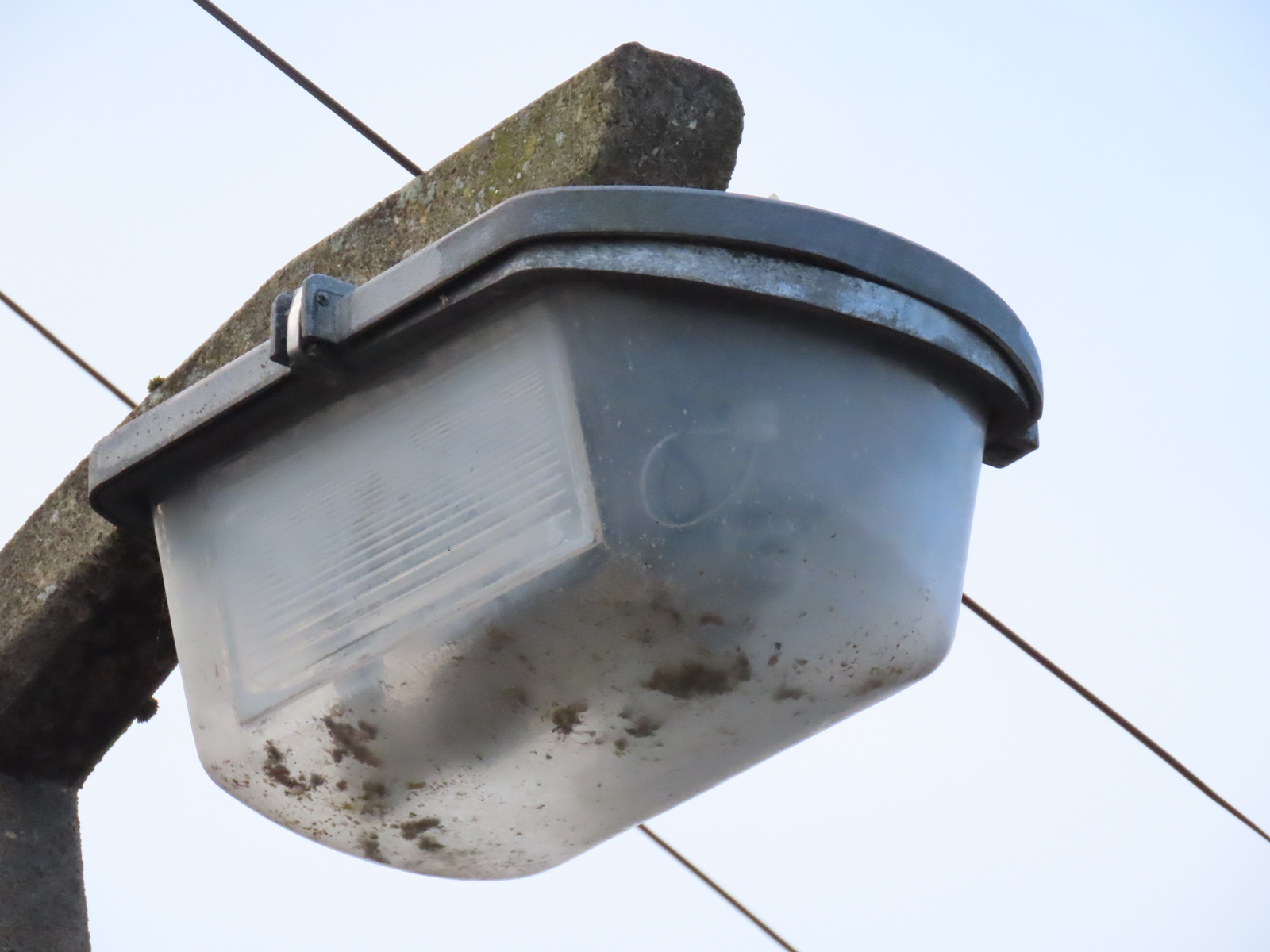 ---
CLICK HERE TO MAKE A MONETARY DONATION
© 2002 - English Street Lights Online