Dorman ConeLITE
Thanks to fellow collector Martin Jones for letting me have this road hazard safety lamp.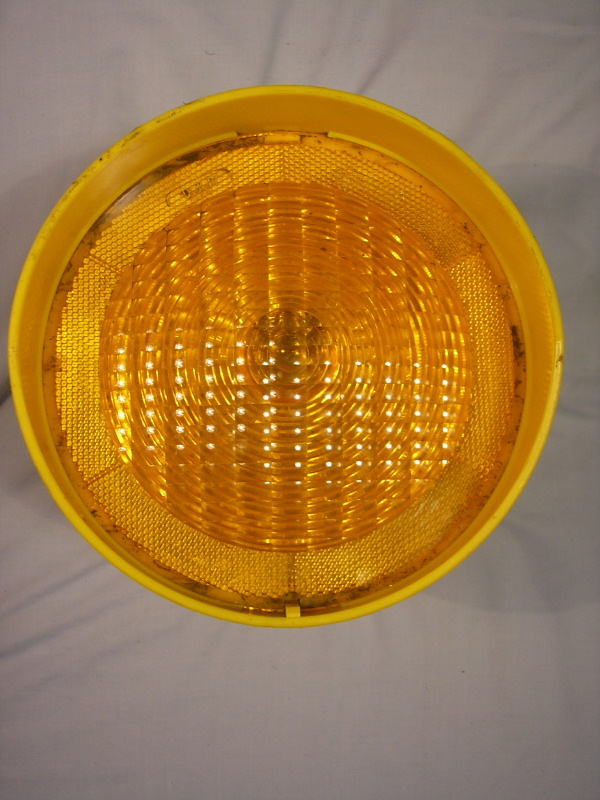 The front lens and reflector are fixed, and cannot be removed when access to the lamp is required (though as the lamp is an LED, it shouldn't really need to be accessed anyway).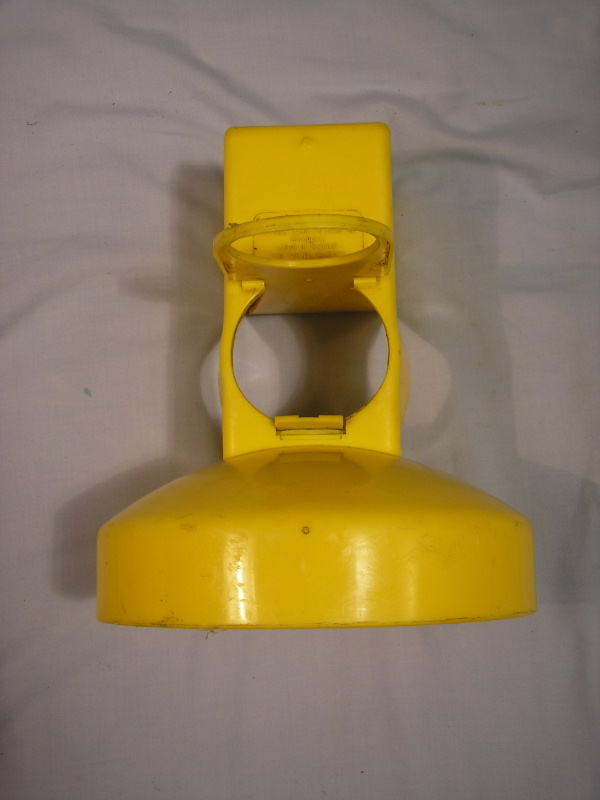 The fitting's body is made of tough yellow plastic. As the fitting's name suggests, it is designed to be placed on top of a traffic cone. The 'carry handle' seen above can also be used to attach the unit to a cone when the light is not in use.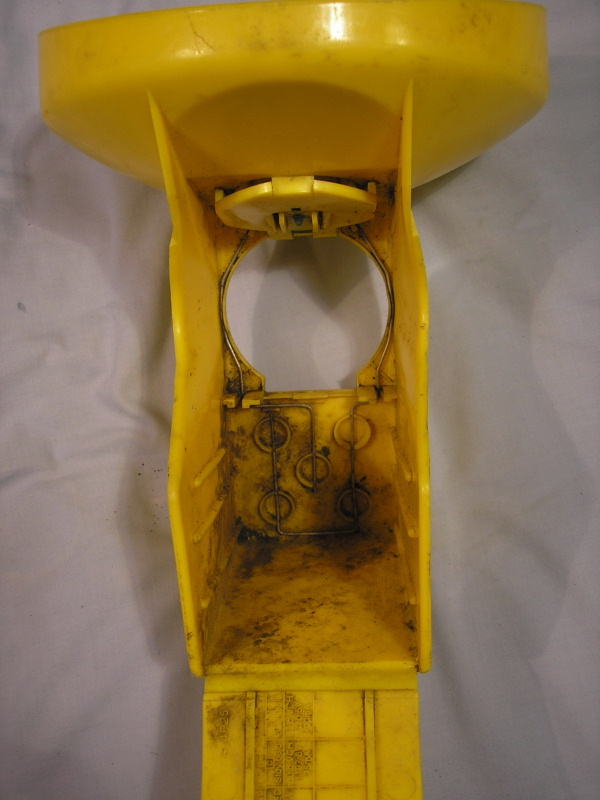 A 6 Volt 'lantern' battery is placed in the recess at the back of the fitting.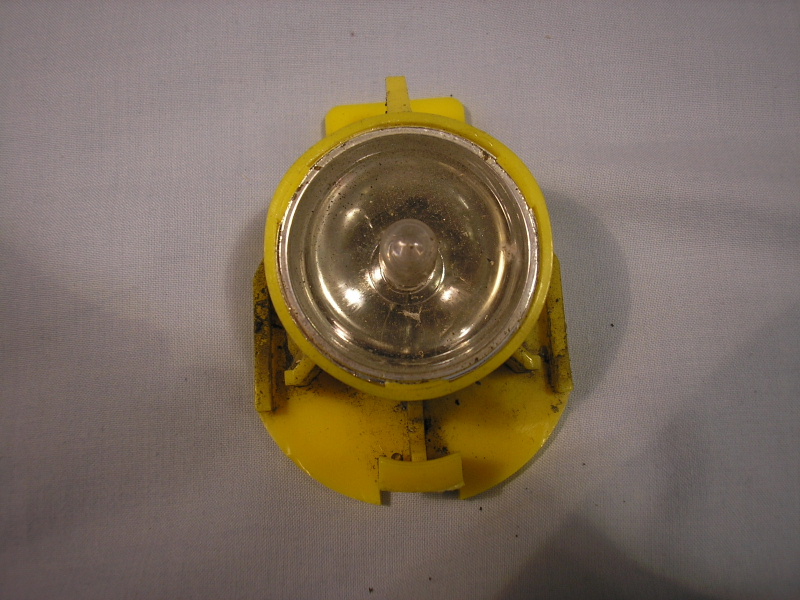 The carrier supporting the lamp unclips from the front section of the ConeLITE. The LED chip is sealed within a clear plastic dome, however the surrounding reflector is not offered the same protection.
---
CLICK HERE TO MAKE A MONETARY DONATION
© 2002 - English Street Lights Online