Derby's Street Lighting PFI Contract
Aldersgate, Mackworth Estate
I noticed in March 2008 that a different type of optic was now being fitted to the Iridiums - the new type being much narrower than the previous type: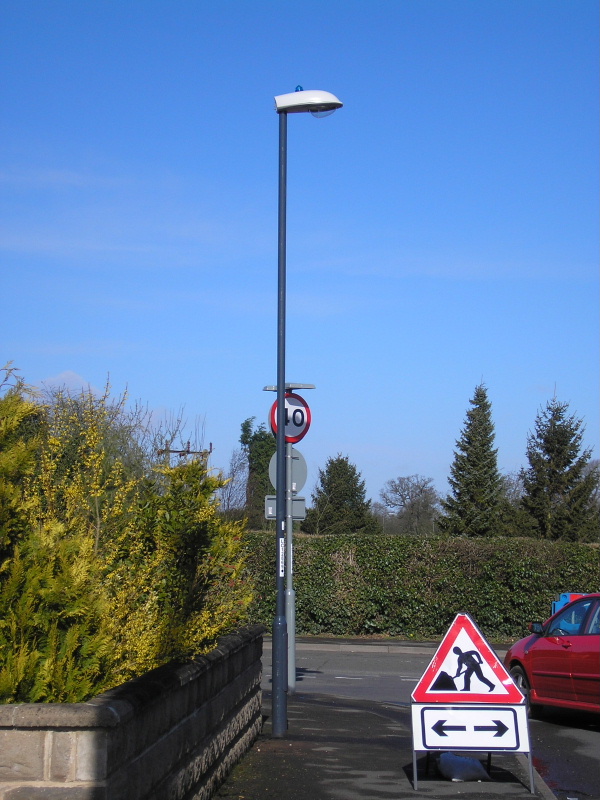 The illuminated sign post in the background was also replaced as part of the works. New signlights tend to consist of photocell-switched Simmonsigns 'LUA' units running LEDs. The roadworks sign (and blue safety barrier behind the car) were there due to more works being carried out on the main road.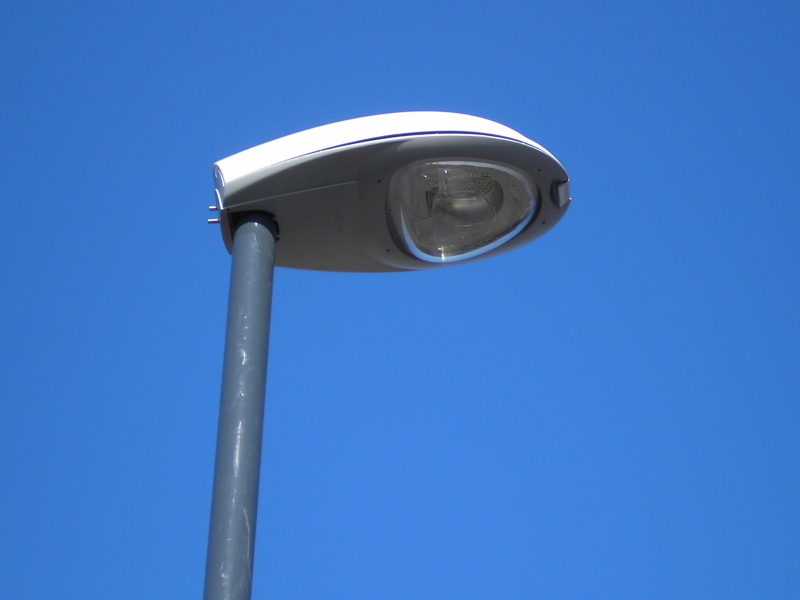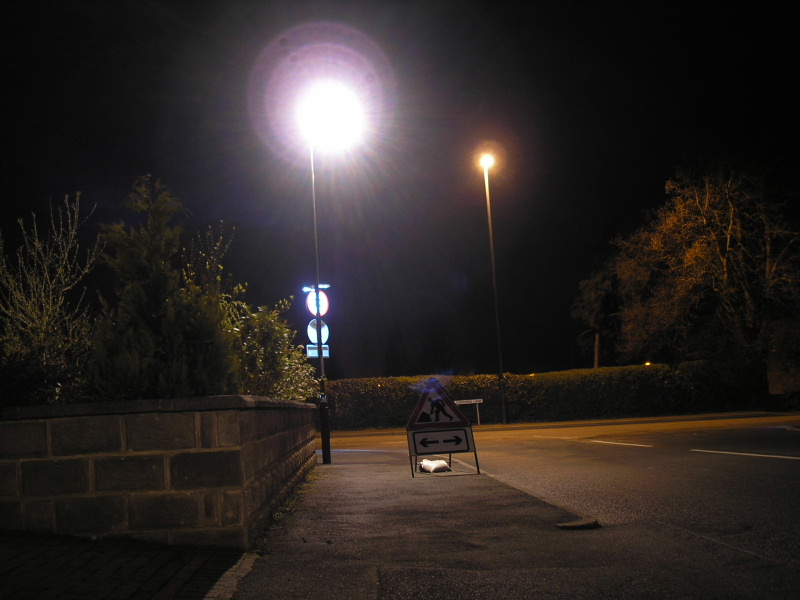 This night shot shows the comparison of Cosmopolis and High Pressure Sodium. This photograph was taken several weeks after the 'day' shots, and yet the roadworks sign is still there!
---
BACK TO NEW INSTALLATIONS IN THE MACKWORTH ESTATE PAGE
CLICK HERE TO MAKE A MONETARY DONATION
© 2002 - English Street Lights Online