Derby's Street Lighting PFI Contract
Radbourne Lane, Mackworth Estate
Until the PFI, the lighting on Radbourne Lane consisted of various 90 Watt SOX lanterns (the majority being Thorn Alpha 1s) on 8 m columns. At the southern end of Radbourne Lane lies Station Road - more Alpha 1s were replaced here prior to the commencement of the PFI, in 2004/5.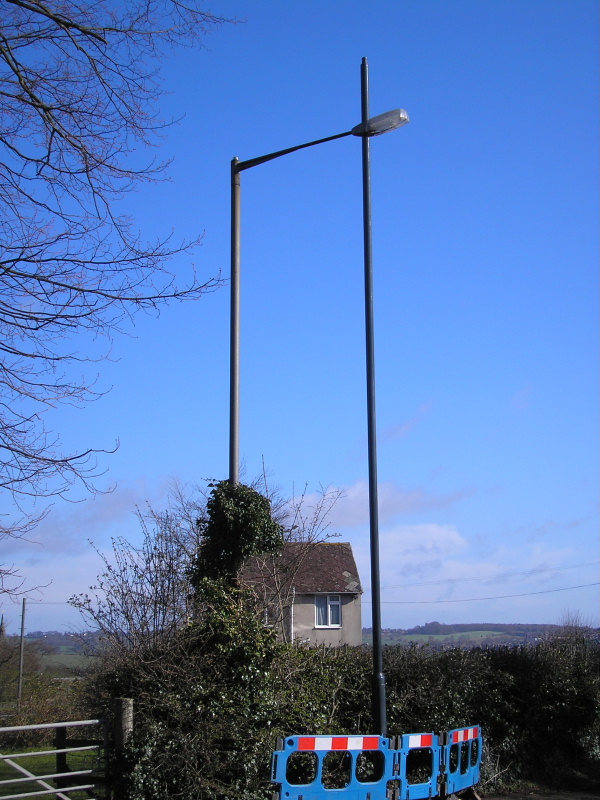 The typical way that works get carried out seems to be that the replacement column gets installed, and then the lanterns are fitted at a later date. This column was photographed on Sunday, 30th March 2008.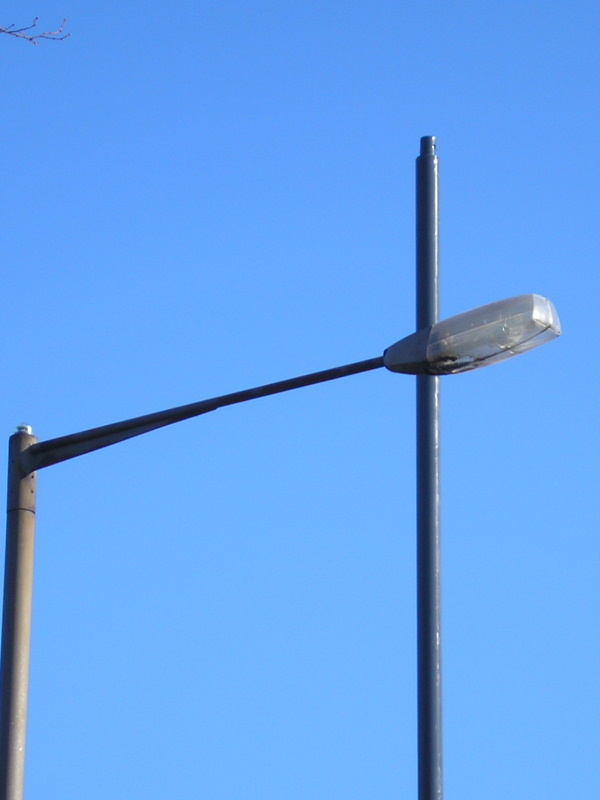 A week later, lanterns had been fitted. The large SGS 254s were employed here, probably running 150 Watt SON-T (High Pressure Sodium) lamps.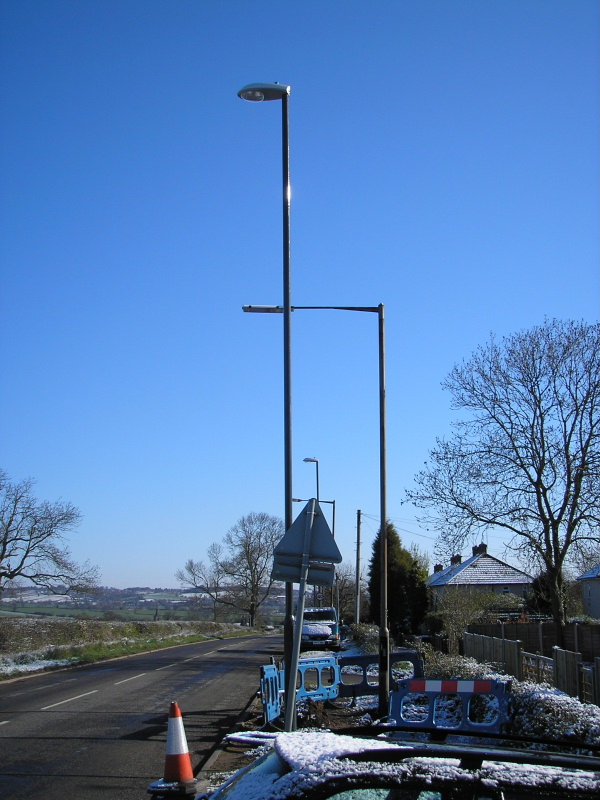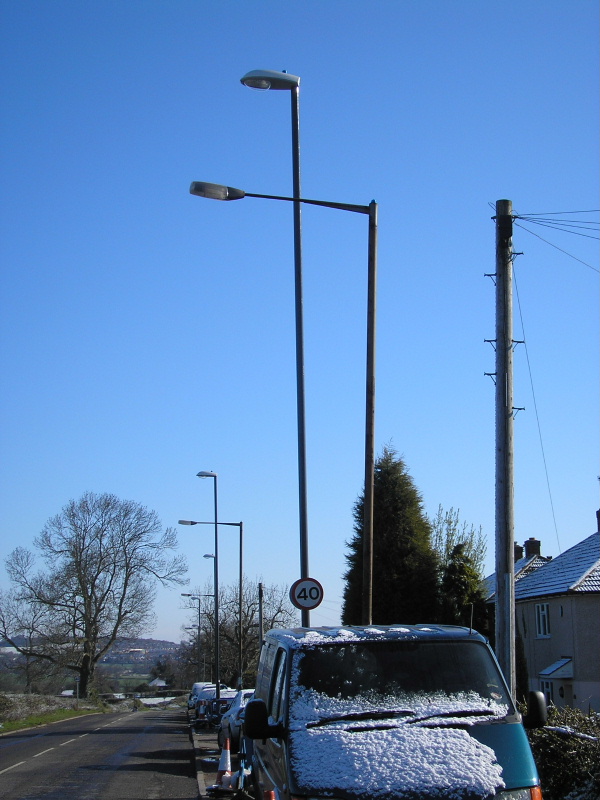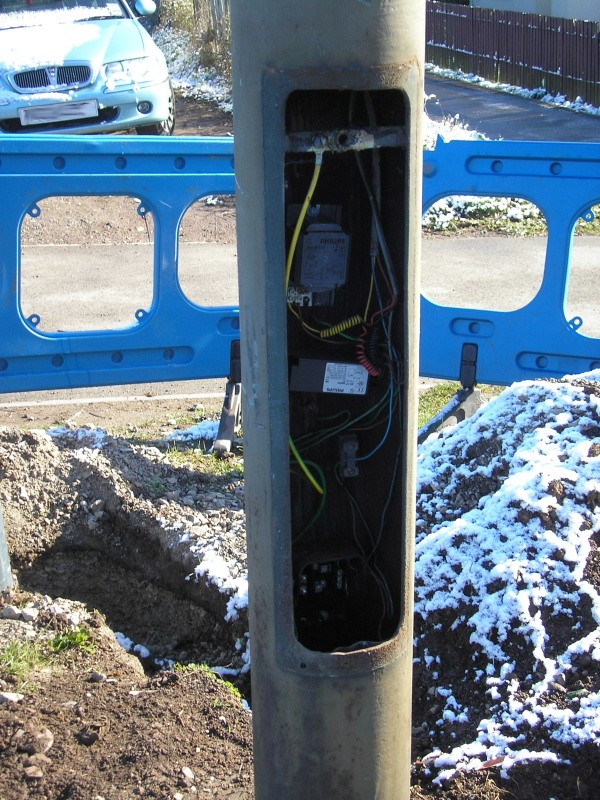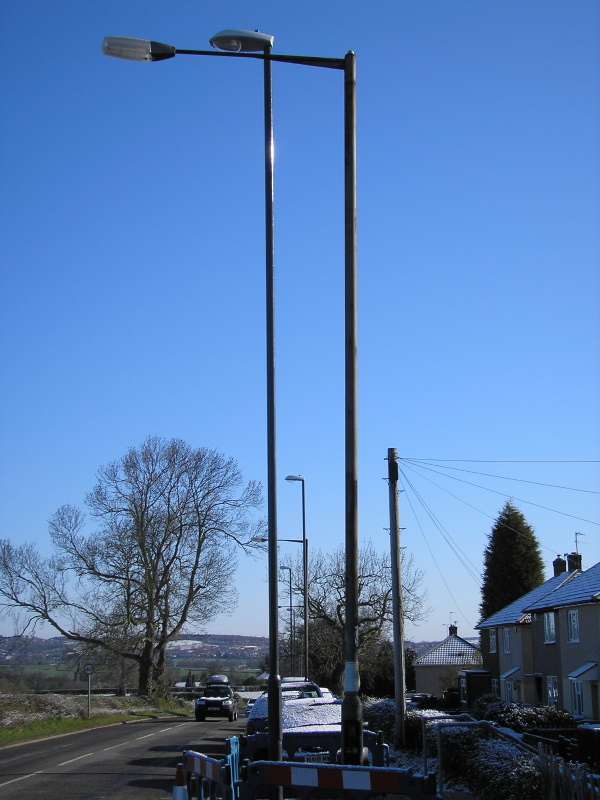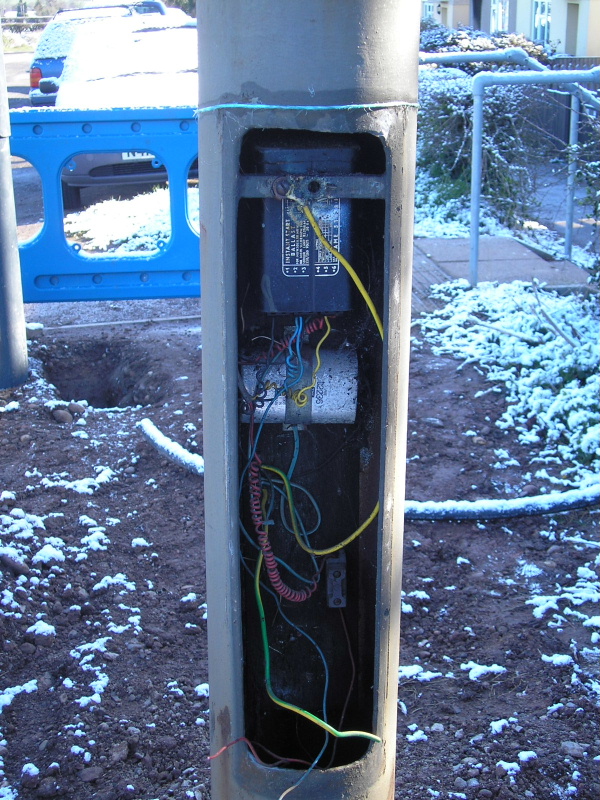 A few weeks later, and all of the old columns (and the snow!) had gone: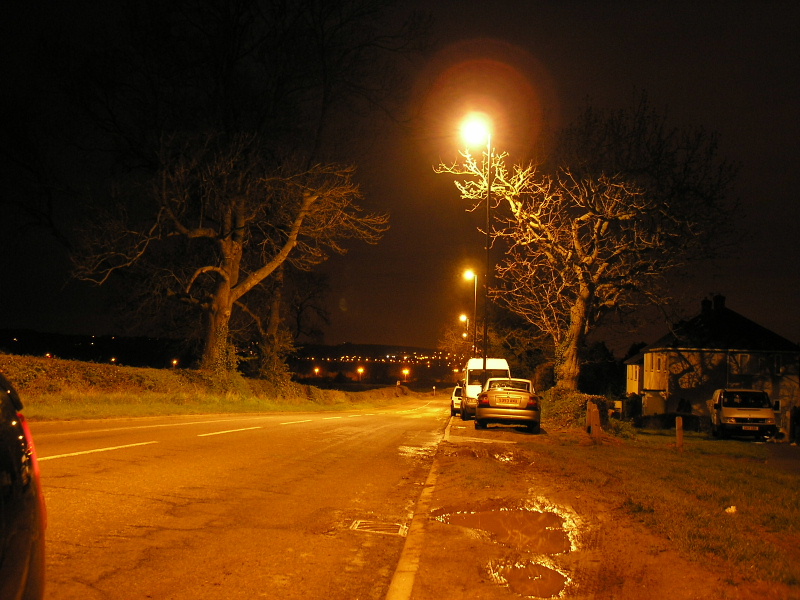 About half of the old 90 Watt SOX lanterns still remained, although replacement columns had been installed in preparation for the service transfers.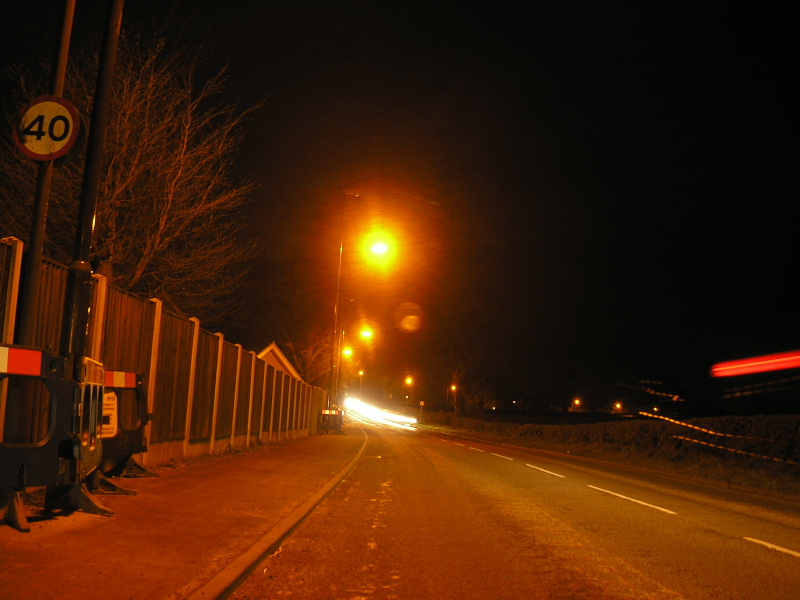 This next photograph was taken at the end of the lit section of Radbourne Lane, near the junction with Station Road. Whilst one extra column has been installed, no further lighting will be installed on here as the road leaves Derby City and becomes a rural part of South Derbyshire at this point.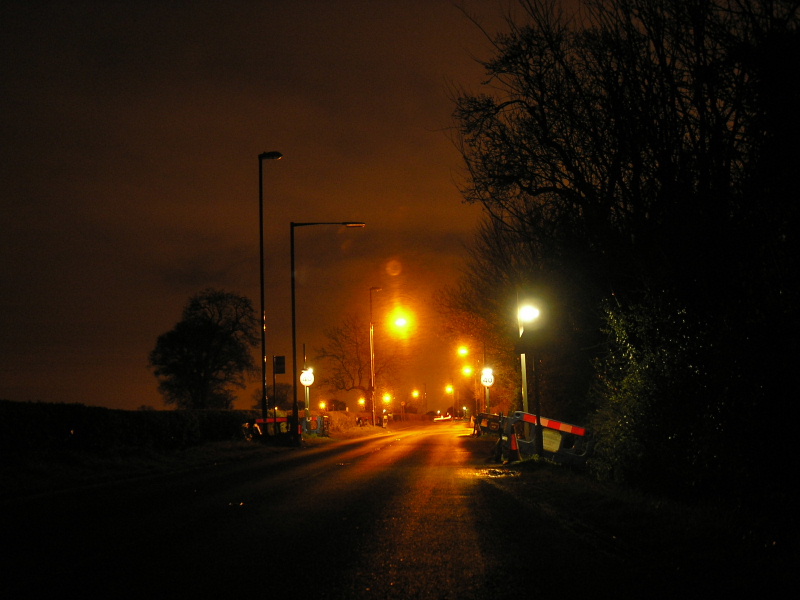 ---
BACK TO NEW INSTALLATIONS IN THE MACKWORTH ESTATE PAGE
CLICK HERE TO MAKE A MONETARY DONATION
© 2002 - English Street Lights Online