Local CU Phosco P873s
A single P873 is known to exist in Derbyshire; this is at the end of Cliff Road in Buxton. Previously, an OrangeTEK Voyager was situated here, but the P873 was fitted instead (on Friday, 2nd July 2021), in order to provide more of an all-round light distribution, owing to the adjacent steps and footpath, which were not well lit with the roadway-style lantern.
The previous column at this location had supported a 35 Watt SOX Thorn Gamma 6, which had a beam distribution similar to that of the P873.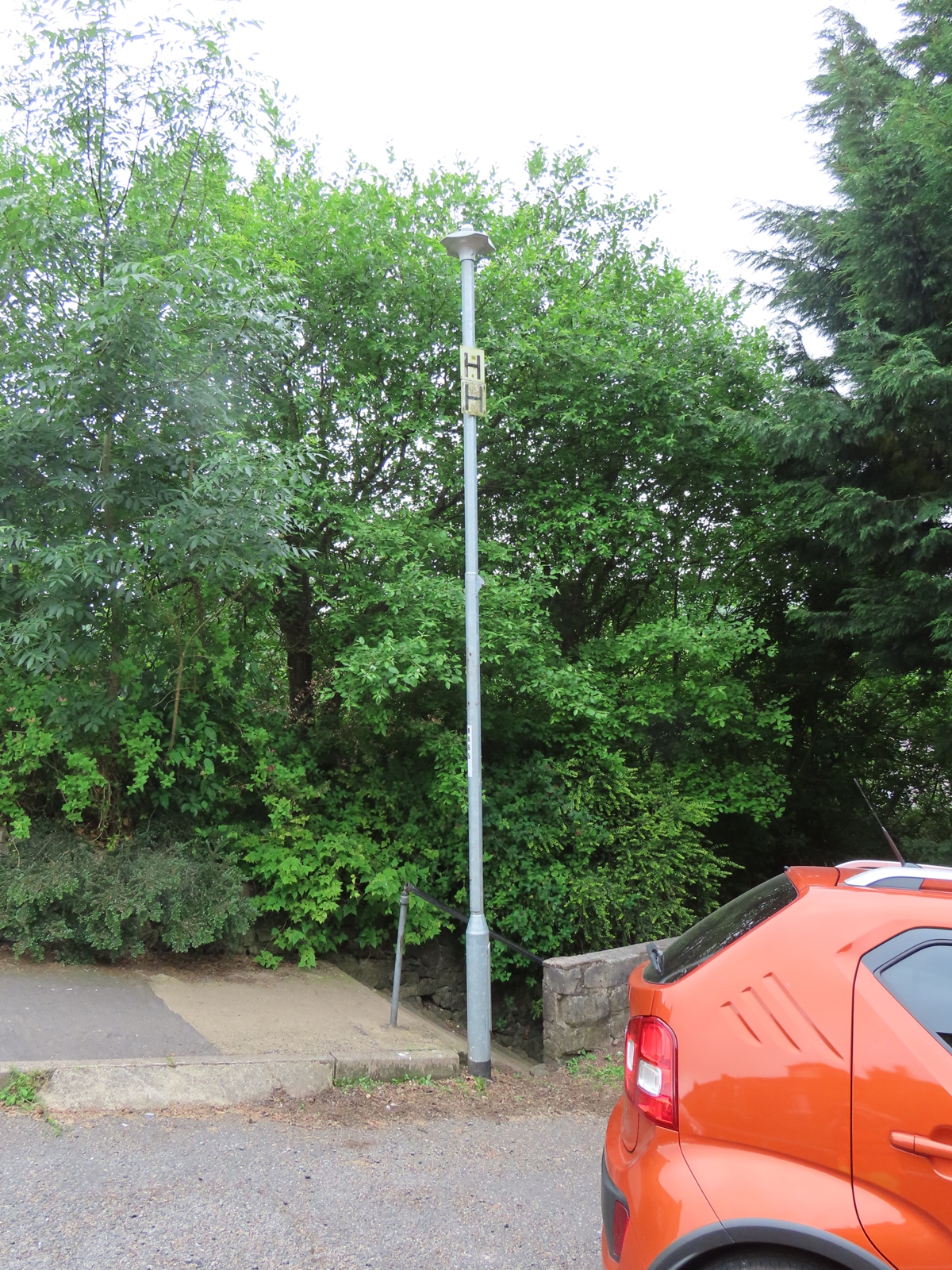 The little cross-shaped lantern has four square lenses, with four LEDs behind each one. Depending on the required distribution, different lens types are available, including a roadway type. In these circumstances, the side seen in this view is the "front" of the lantern, with an indicator arrow located below the lens, as well as above on the canopy. In this case, however, all four lenses are engineered to push each beam forwards equally, and so, the lantern's orientation is not important here. A Zodion ZCellLED photocell, dated to May 2021, is fitted to a NEMA socket located in the centre of the lantern's canopy.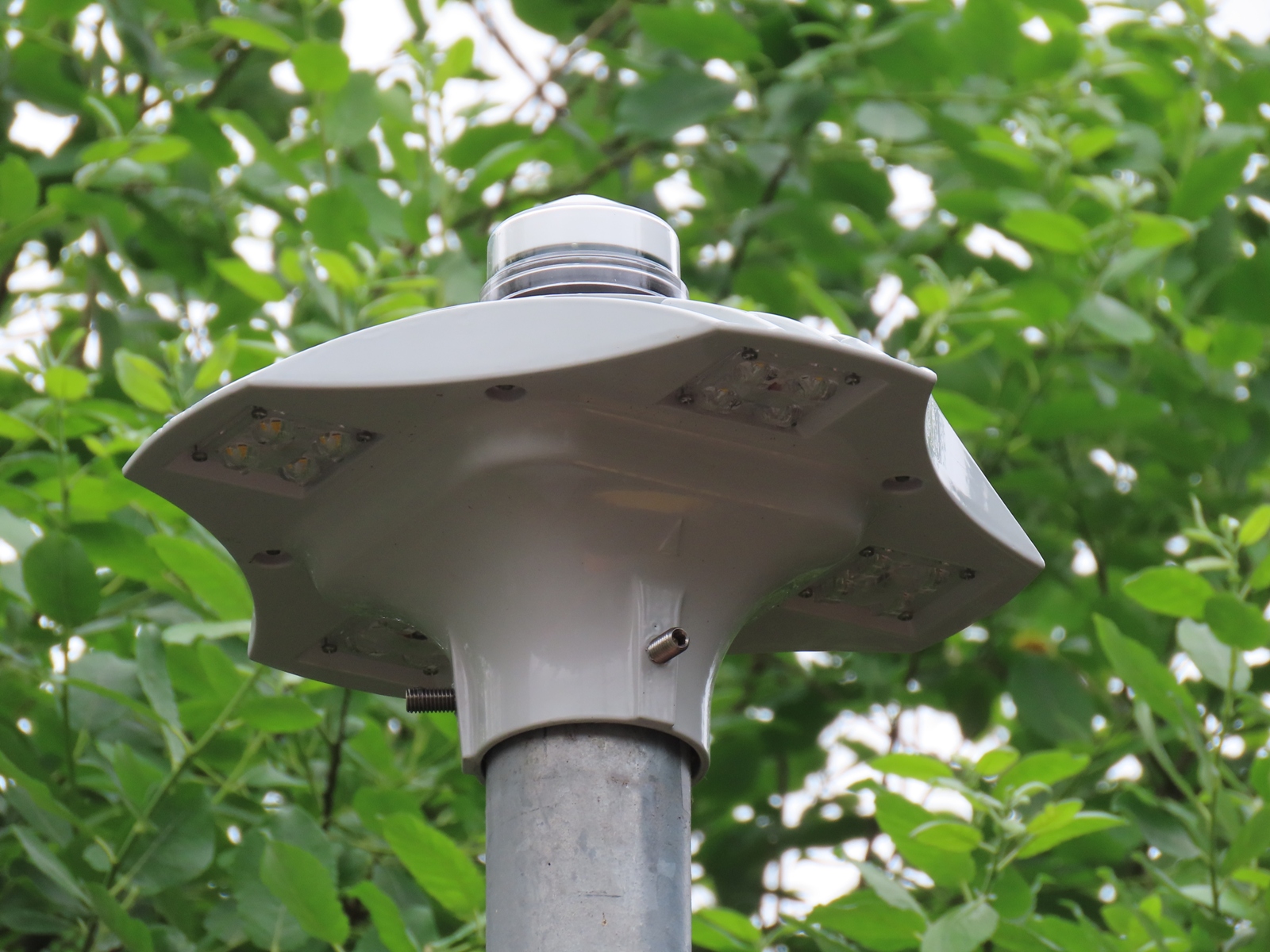 The lenses are seen in better detail when the lantern is viewed from below.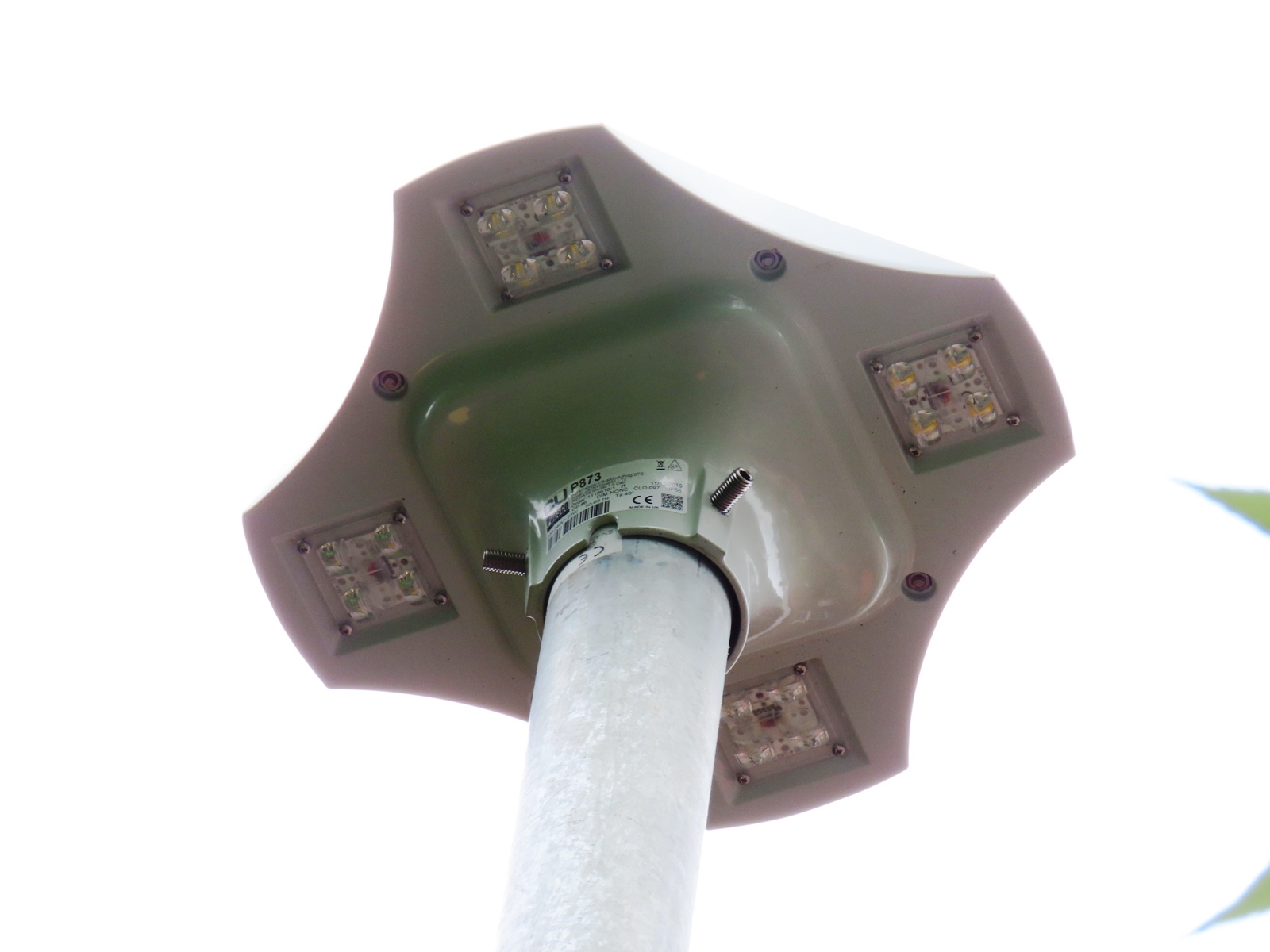 Zooming in on the identification label reveals that the lantern was made on the 11th December 2019, is rated at 20 Watts (without dimming), and uses the 'A1' optic style, as described above.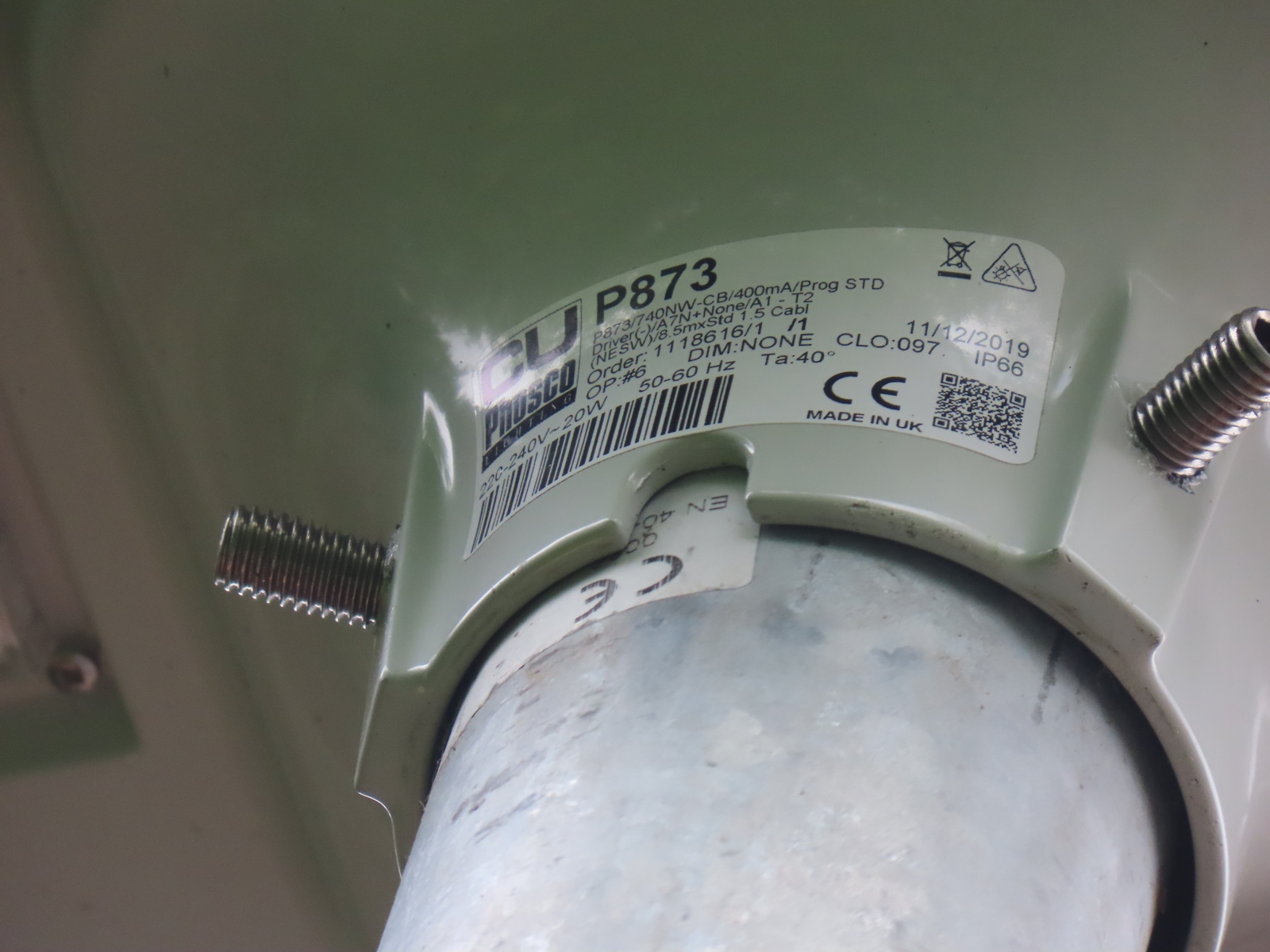 ---
CLICK HERE TO MAKE A MONETARY DONATION
© 2002 - English Street Lights Online