Local Metcraft Victorias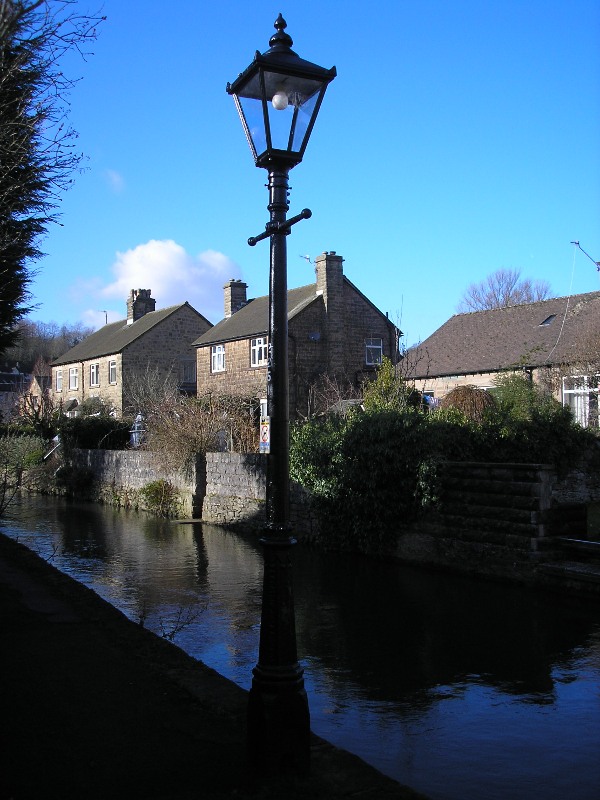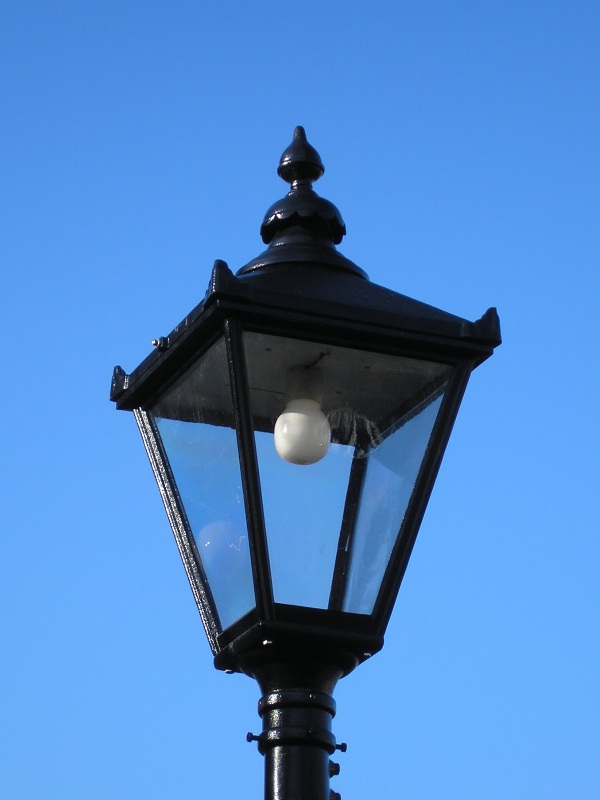 This Victoria is fitted to a cast iron column on the aptly-named Brook Side in Bakewell. A 55 W QL Induction lamp is fitted here as access is limited. There are two of these unusual lanterns altogether, and both are controlled via digital solar time switches located in adjacent mini-pillars.
The Victoria appeared in various locations around Derby City Centre as part of the Street Lighting PFI - its use being confined to Conservation Areas. The example below is on Brook Walk, in the City Centre.
---
CLICK HERE TO MAKE A MONETARY DONATION
© 2002 - English Street Lights Online