Local Metcraft Victorias
As with the DW Windsor 'Windsor', the Metcraft Victoria is used in locations where 'period' lighting is more suited. A variety of lamp types are used - perhaps the most unusual being the 55 Watt QL Induction lamp.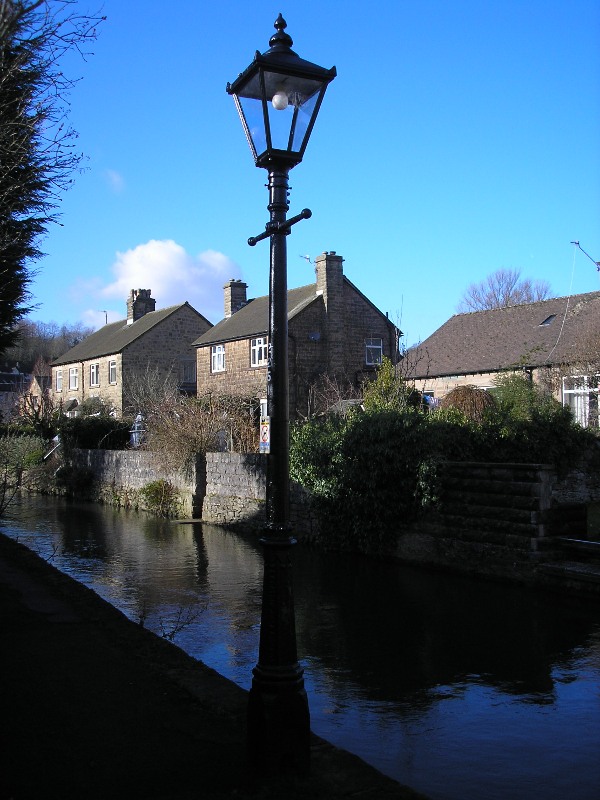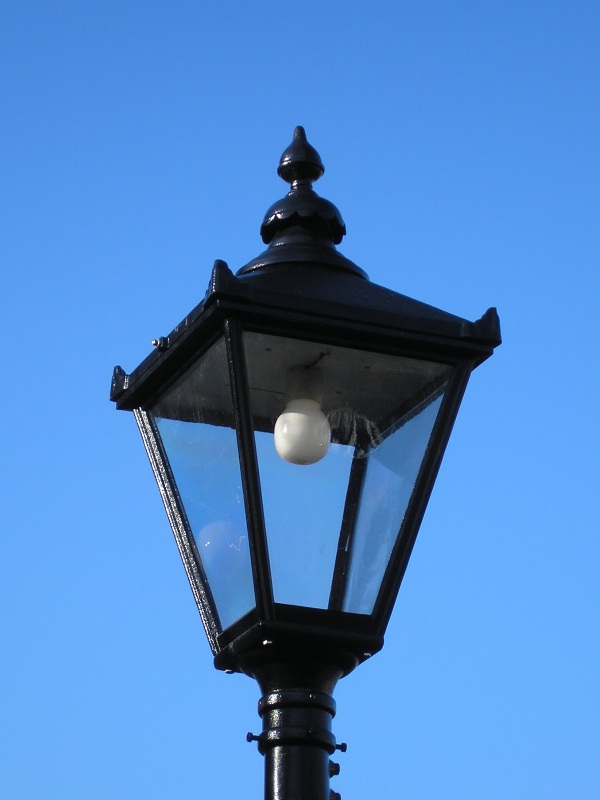 This Victoria is fitted to a cast iron column on the aptly-named Brook Side in Bakewell. A 55 Watt QL Induction lamp is fitted here as access is limited. There are two of these unusual lanterns altogether, and both are controlled via digital solar time switches located in adjacent mini-pillars.
The Victoria appeared in various locations around Derby City Centre as part of the Street Lighting PFI - its use being confined to Conservation Areas. The example below is on Brook Walk, in the City Centre.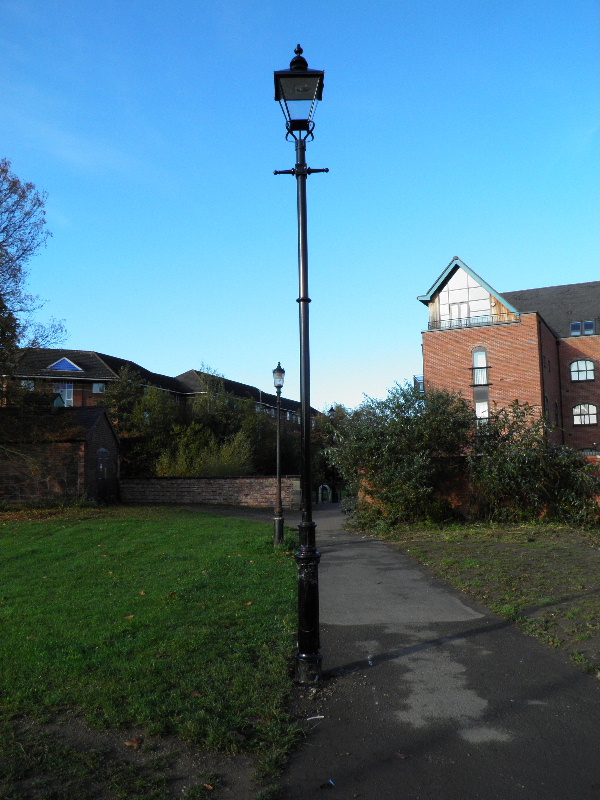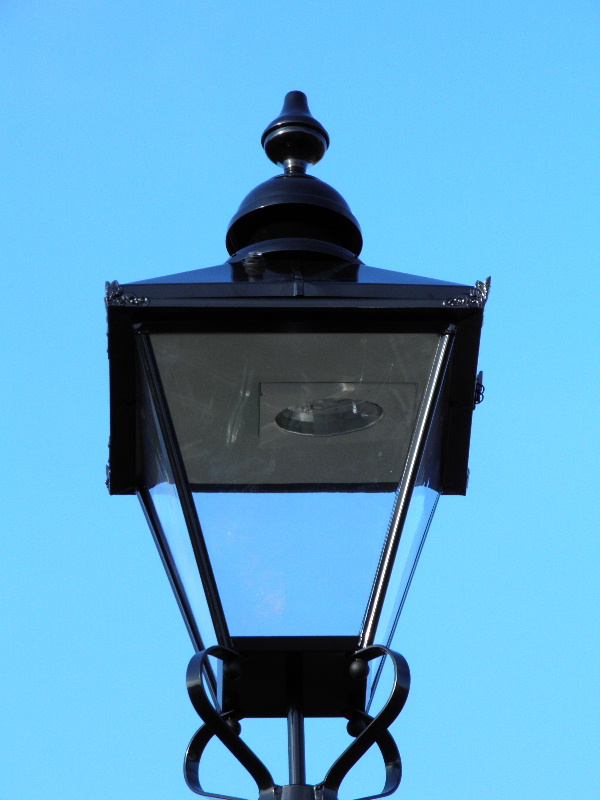 ---
CLICK HERE TO MAKE A MONETARY DONATION
© 2002 - English Street Lights Online