Local CU Phosco (Phosware) P111s
Several P111s existed on the footpath adjacent the Markeaton Brook in Derby City Centre prior to the Street Lighting PFI: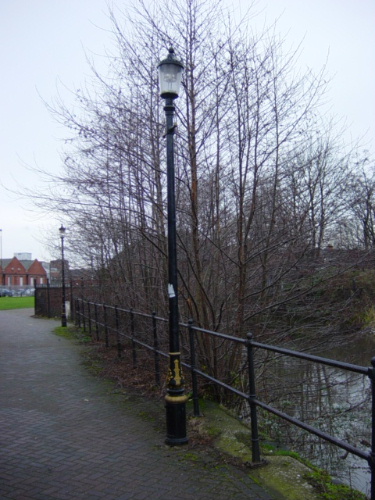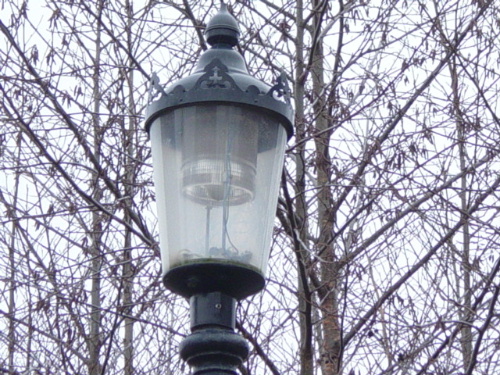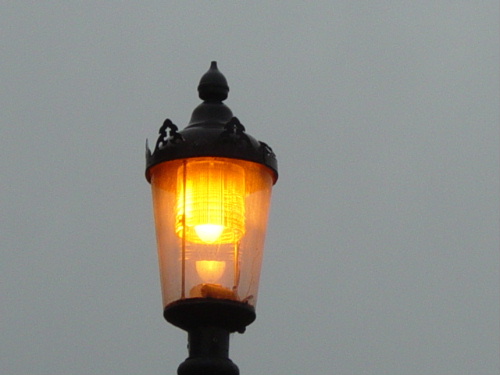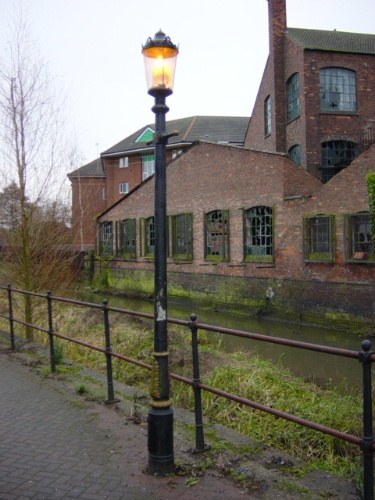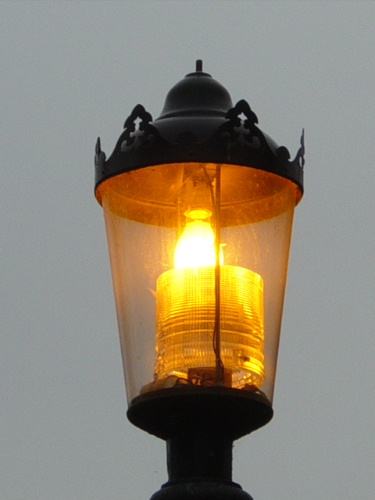 The refractor in this example has dropped. The finial which holds the canopy in place is also missing, leaving only the threaded rods to which it attaches.
I believe this example in Darley Abbey was used to replace my P109. The vintage cast iron sign above the blue car informed me that "stone throwing [would] be severely dealt with" - I decided to adhere to this ruling...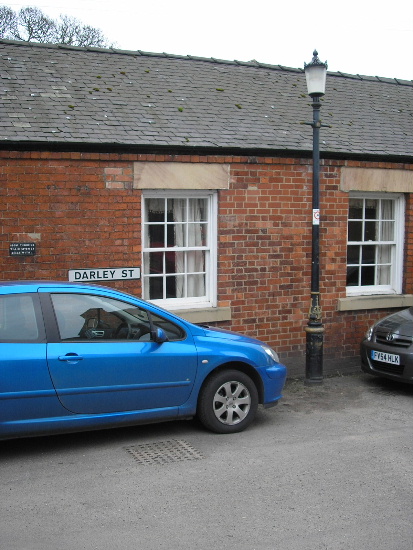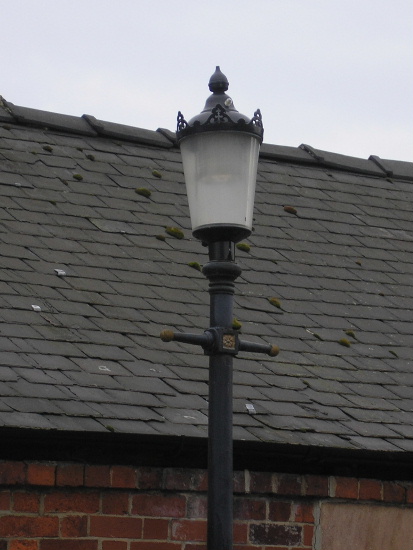 This P111 (complete with loose ballast) is located in Derby's historical Arboretum Square.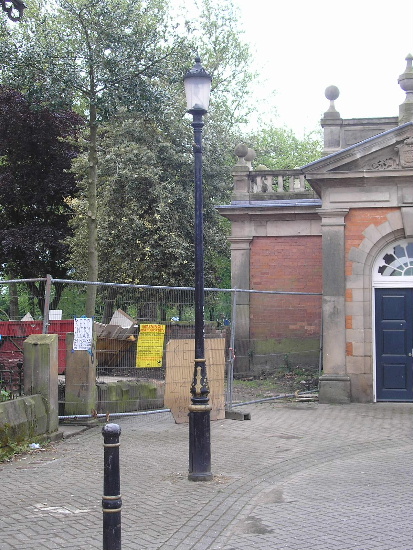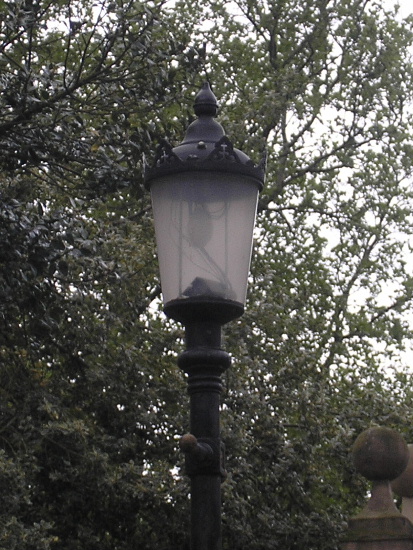 Wall-mounted P111 in Castleton.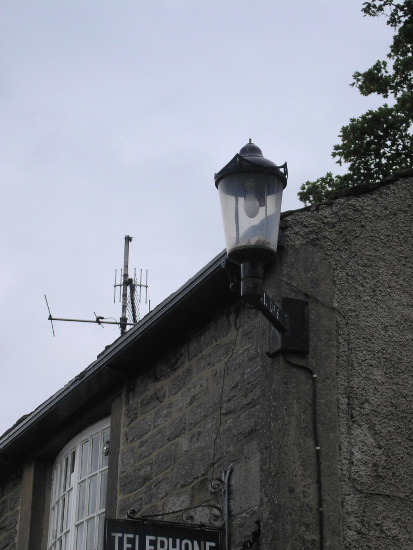 This P111 is in the Derbyshire village of Eyam. A portion of the bowl has been painted out, in order to prevent unwanted light from entering the windows of the nearby houses.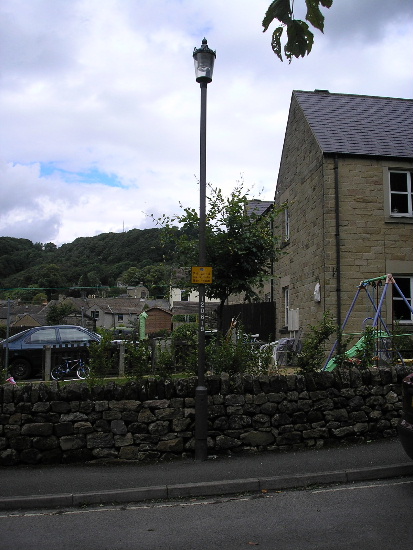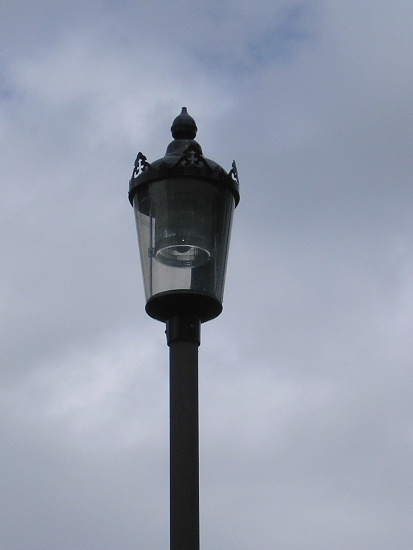 Also in Eyam is this rather weather-beaten P111; probably dating from around 1991.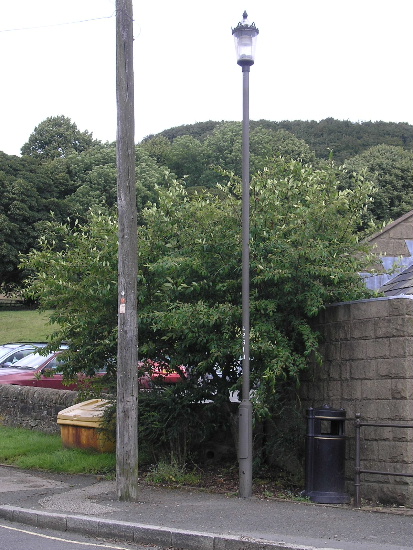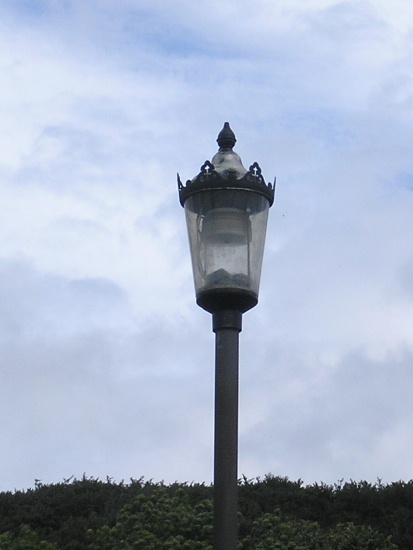 P111s running an LED light source were installed along Bath Street in Ilkeston in late 2014; these replaced Thorn Celest 55 W PL-L lanterns that themselves replaced damaged D.W. Windsor 'Victoria' lanterns in 2013.
The columns have an 89 mm diameter shaft; an adaptor therefore has to be fitted in order for the P111s to be accommodated - these require a spigot diameter of 76 mm.
A cluster of nine LEDs is fitted within the top section of the lantern. Oddly, the base section of this lantern is painted black, whereas the canopy is painted in the Erewash 'corporate' colour of maroon.
A 35 W SOX P111 entered the collection in September 2011; click here to see photographs of it.
---
CLICK HERE TO MAKE A MONETARY DONATION
© 2002 - English Street Lights Online