Local GEC Z5698Us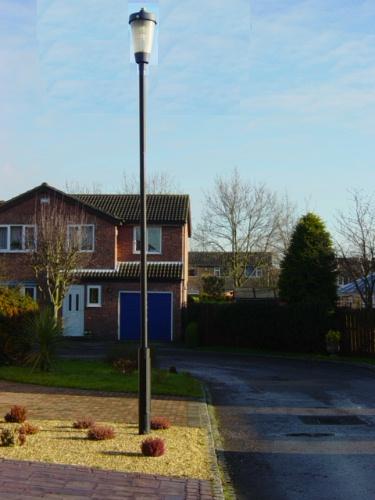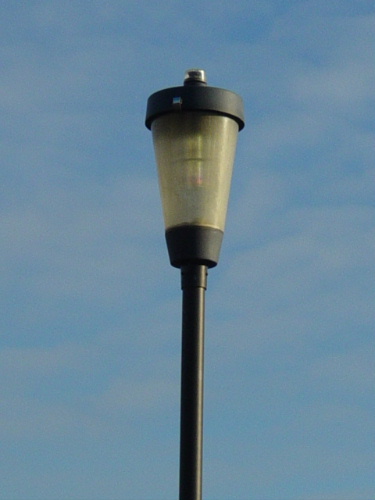 This mock-up photograph shows the column where my first Z5698U came from - unfortunately I did not take any pictures of the lantern prior to removal, and so I photographed another Z5698U nearby and combined the two pictures. Both of my examples and the one used in this picture use a 35 W SOX lamp.
This dayburning 35 W example is on a mid-hinged Stainton column on a footpath. The photocell was fitted on the 25th April 1996, so it lasted just over eleven years - these photographs were taken on the 28th May 2007. The fault was rectified soon after this.
This example is fitted with a 55 W lamp - it is also situated on a footpath (but not the same one).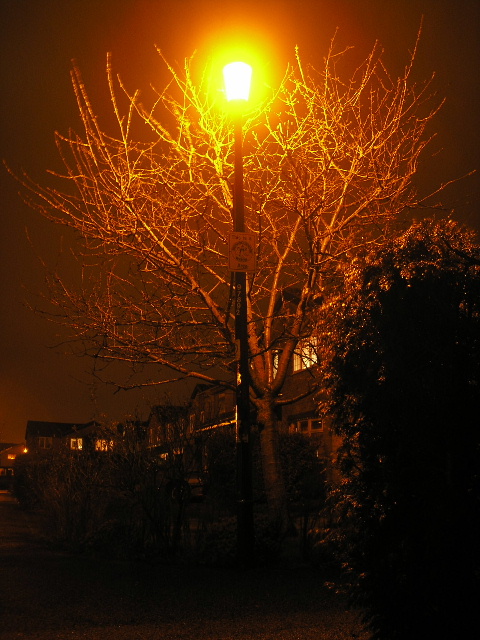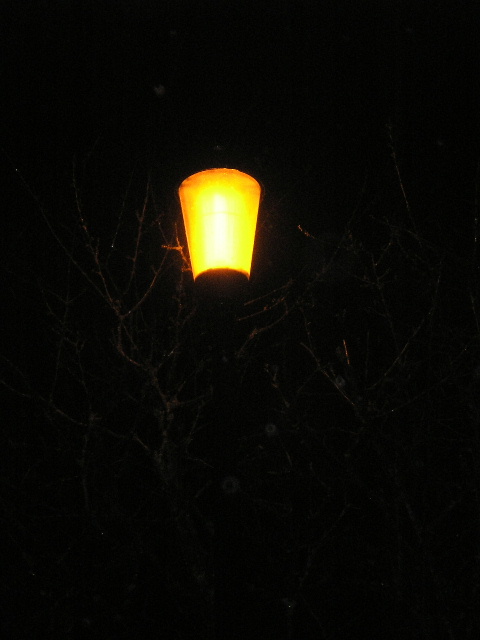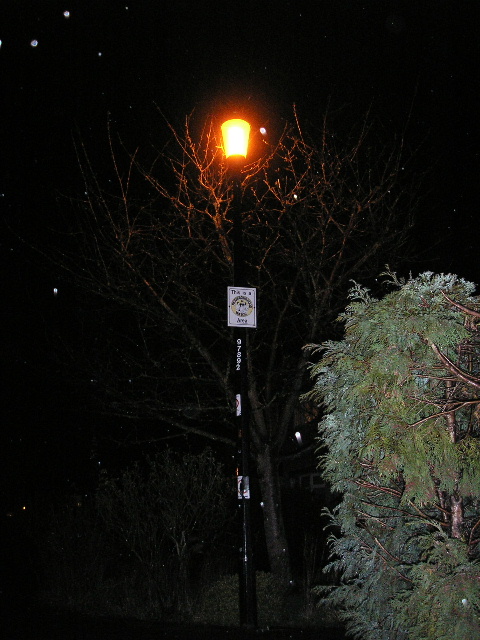 Despite the brighter lamp being fitted, there was not a really noticeable difference in light levels.
This vandalised example was spotted on Thursday, 15th June 2006. For more information on this, please click here.
---
CLICK HERE TO MAKE A MONETARY DONATION
© 2002 - English Street Lights Online