Local TRT Aspect Zebras
TRT Lighting's 'Aspect' LED lantern did not make much of an impression on the streets of Derbyshire; its main use being confined to providing illumination over combined zebra crossings in the County, using the dedicated version of the lantern that was designed for such a purpose. In many cases, the Aspect Zebra was used as a direct replacement for the far more power-hungry WRTL Vectra-X lantern, which ran a 150 Watt CDO-TT (ceramic metal halide) lamp.
Two Aspect Zebras are seen atop these posts in Pinxton, near Derbyshire's border with Nottinghamshire.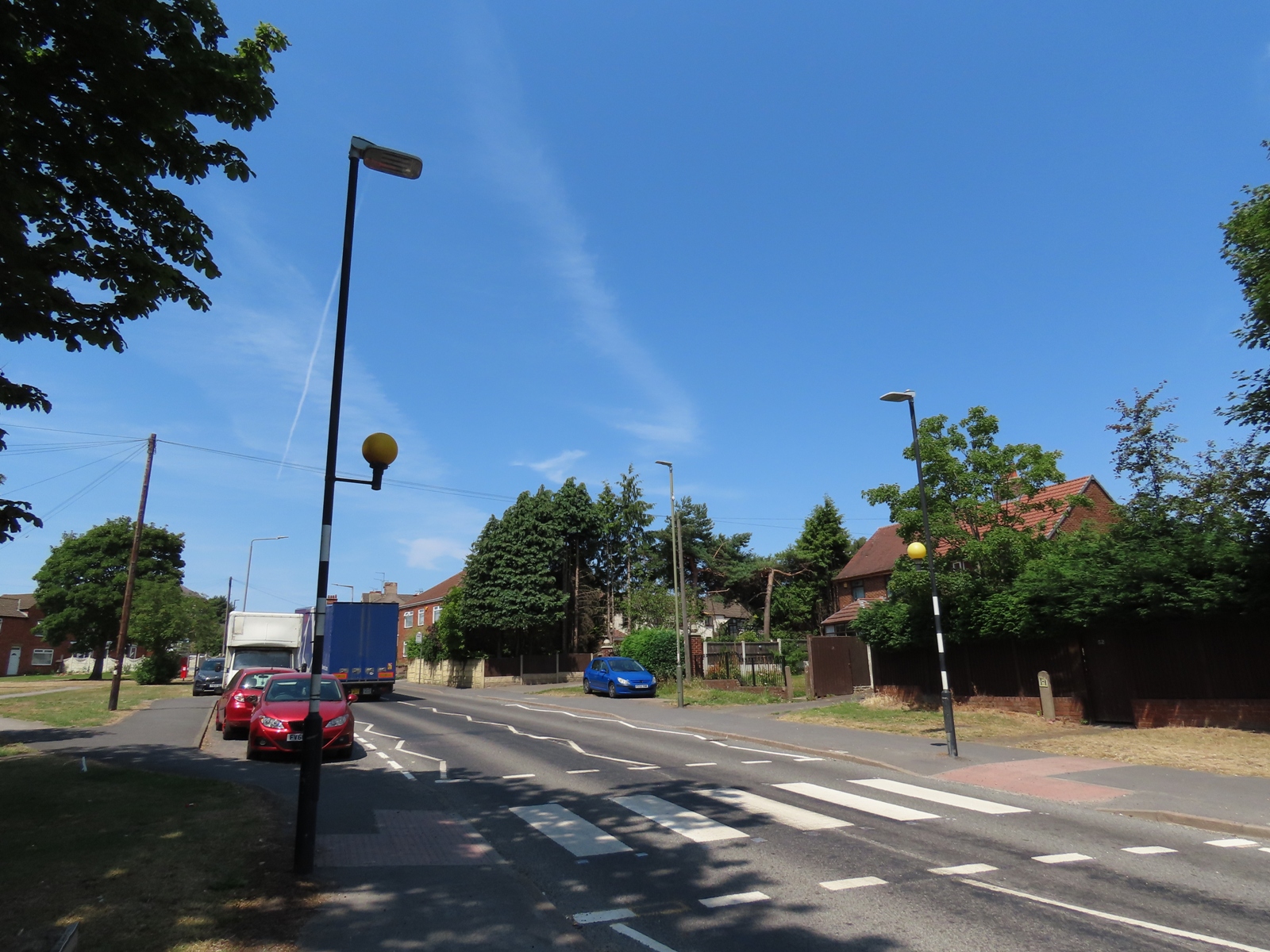 The optic area of these lanterns is rather long, although the LED cluster itself only takes up the middle portion of the optic.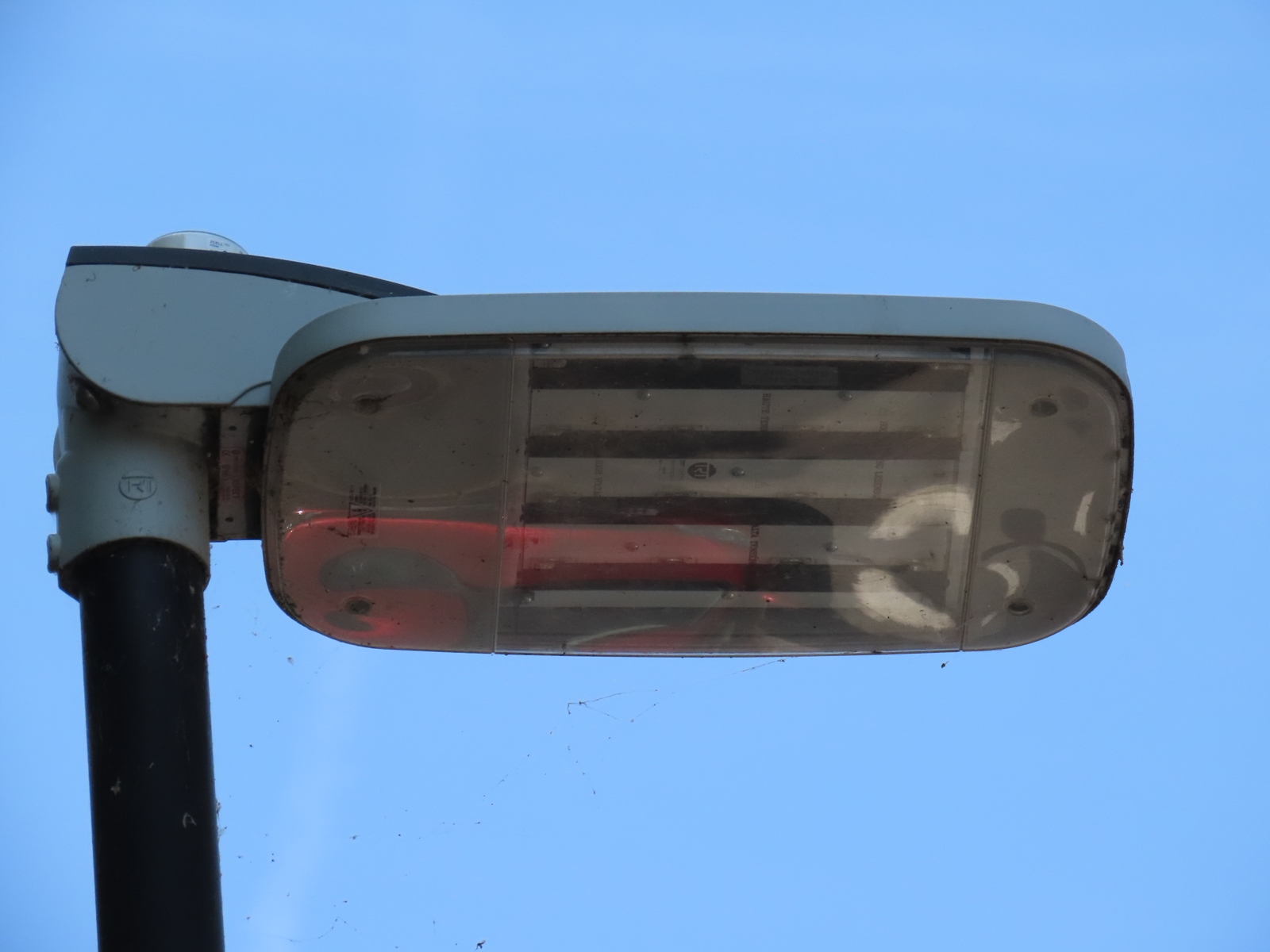 The desired crossing distribution is achieved by having solid baffles placed to the side of each LED, reducing the amount of light that is able to be cast to the left of the lantern, as it appears here.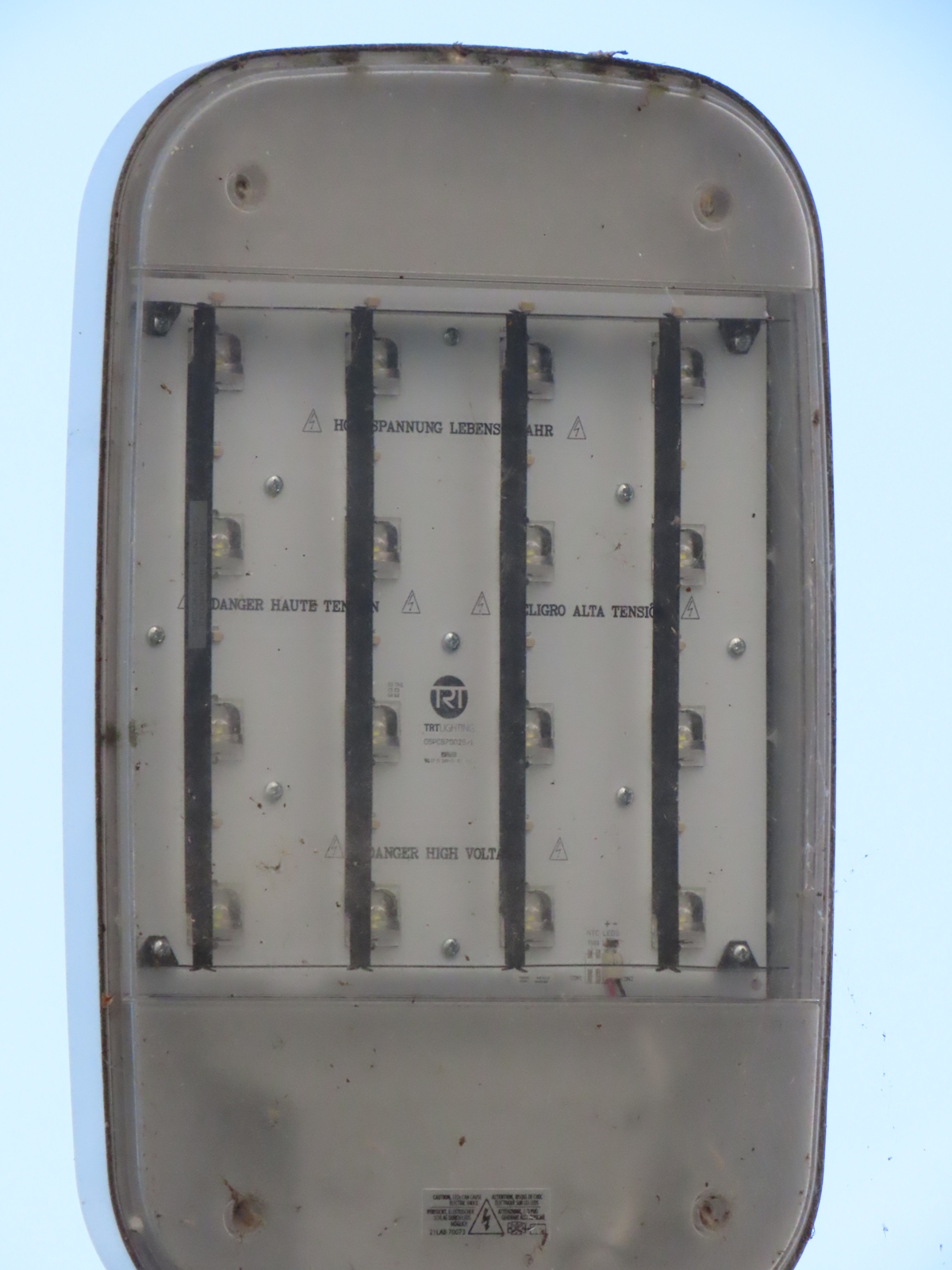 A multilingual warning regarding electric shock is applied to the underside of the lantern, along with an identification label a little further back.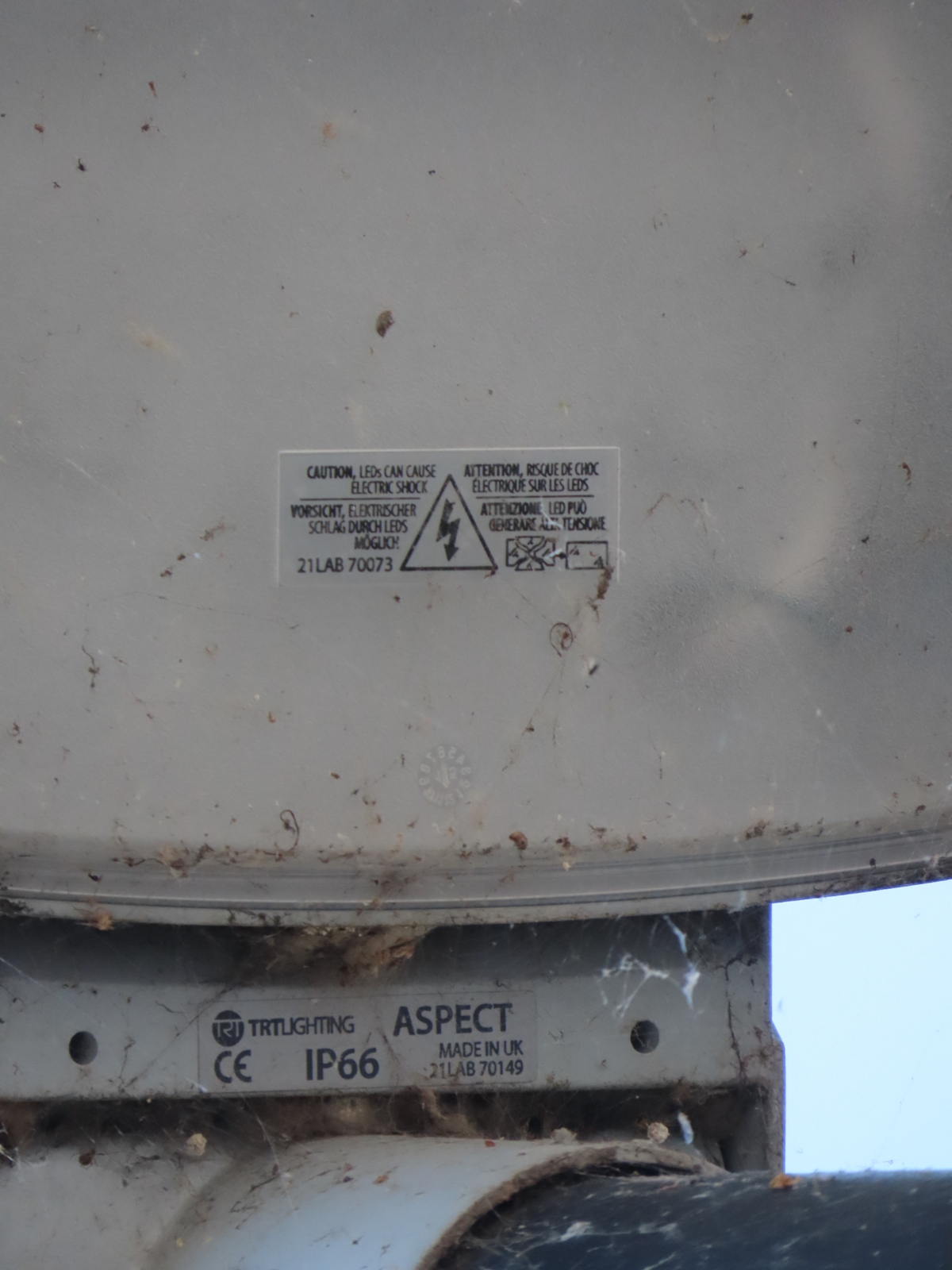 The other lantern demonstrates the deep ridges in the canopy - these act as a heat sink for the LEDs beneath. A Zodion ZCellLED photocell rated at 20 Lux controls the fitting's switching operations.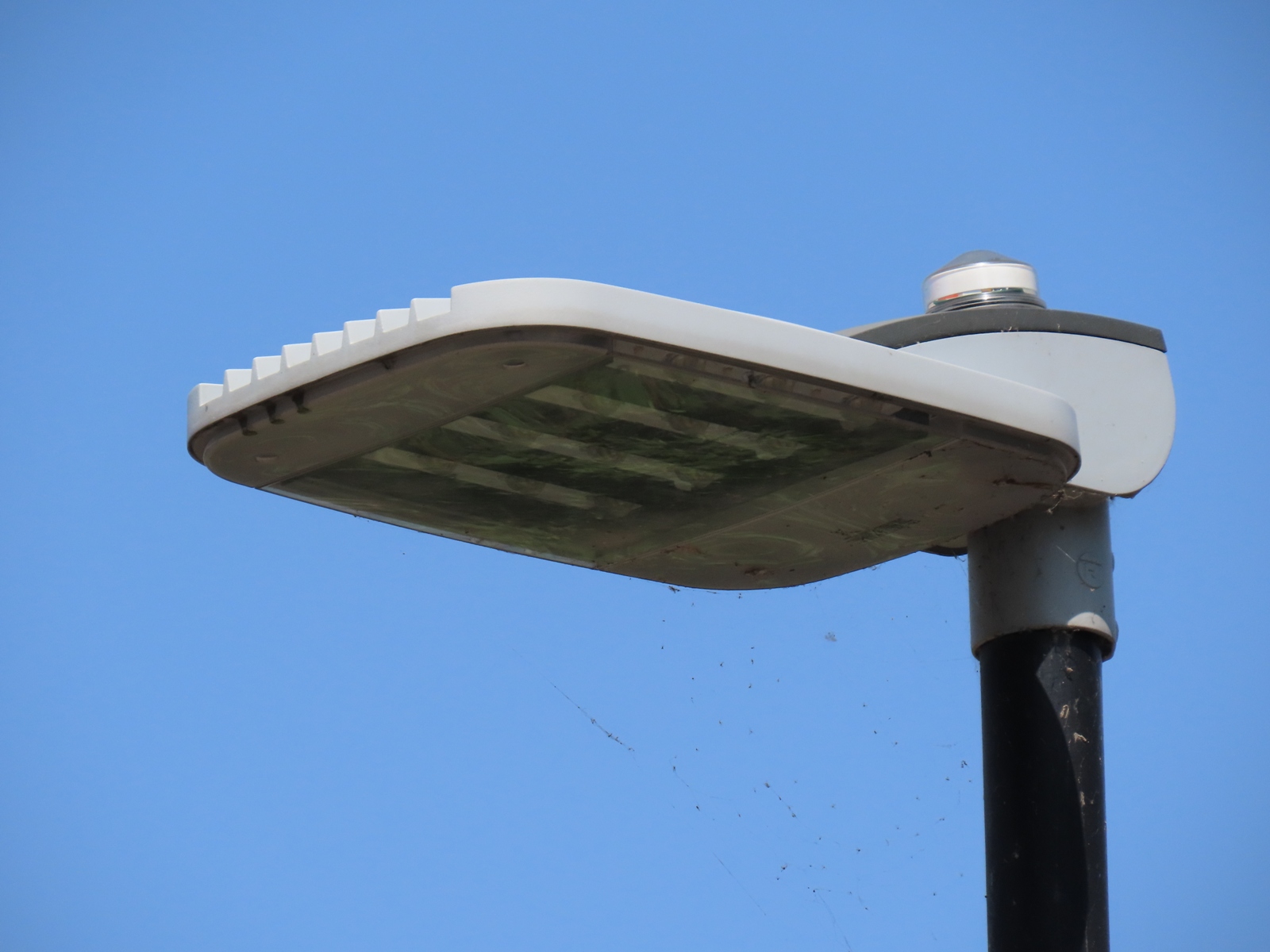 ---
BACK TO LOCAL SIDE-ENTRY LANTERNS PAGE
CLICK HERE TO MAKE A MONETARY DONATION
© 2002 - English Street Lights Online