Local ASD Highway Diamond Midis
Highway Diamond Midi lanterns (with varying LED quantities, depending on their mounting height) were installed on a roundabout linking the A6, the A5111 and Raynesway in Alvaston at some point between July 2017 and September 2018, as direct replacements for Philips 'Iridium' SGS 254 lanterns, which were installed on new columns in the early 2010s when the junction underwent considerable reshaping - such is the march of progress that even these relatively new lanterns were considered old technology only a few years later.
Several Highway Diamond Minis, positioned at various angles, are visible in this image.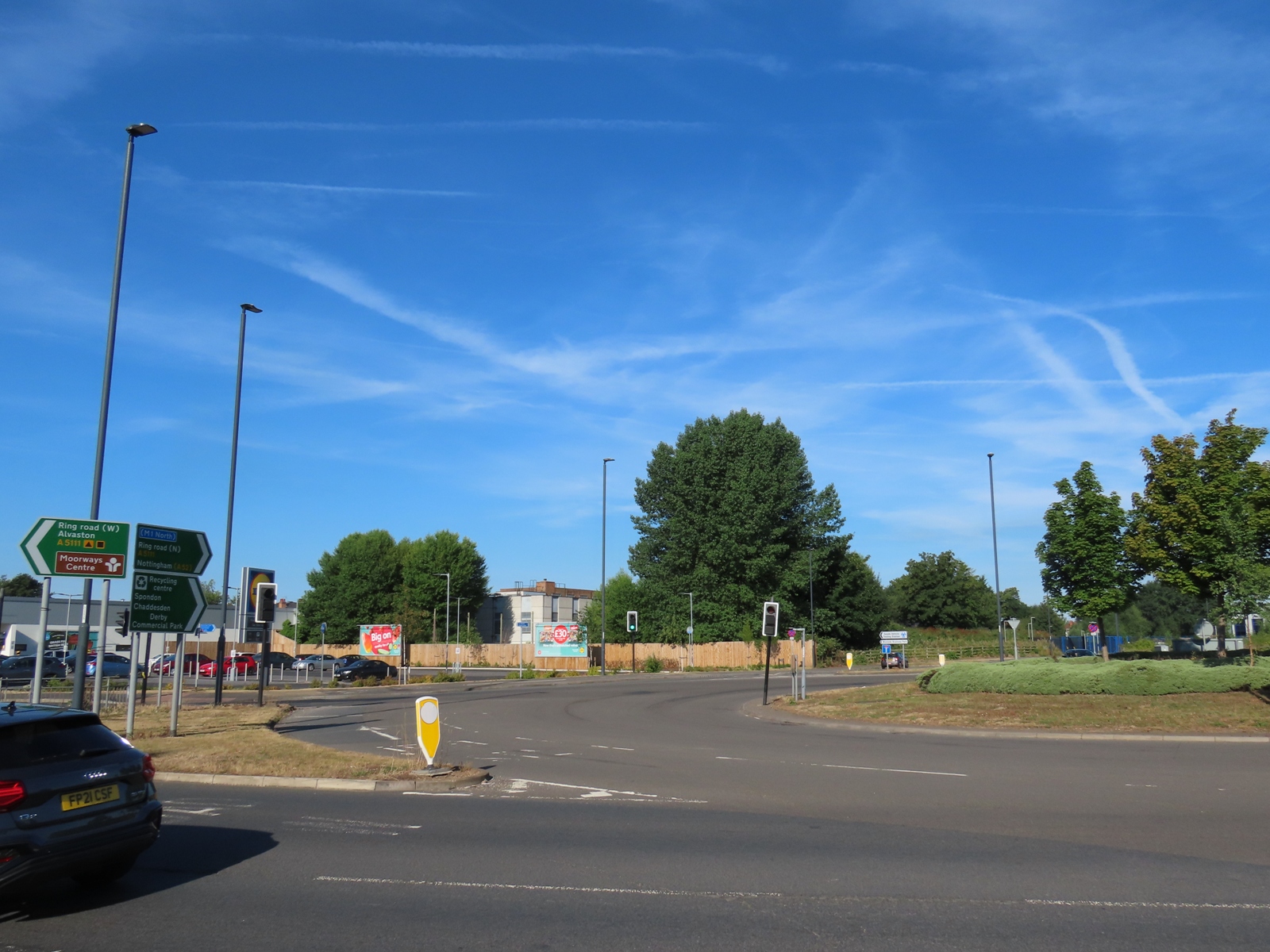 These lanterns are fitted to 12 m columns; the 140 mm diameter reducing to 76 mm, in order to accommodate the narrower lantern spigot.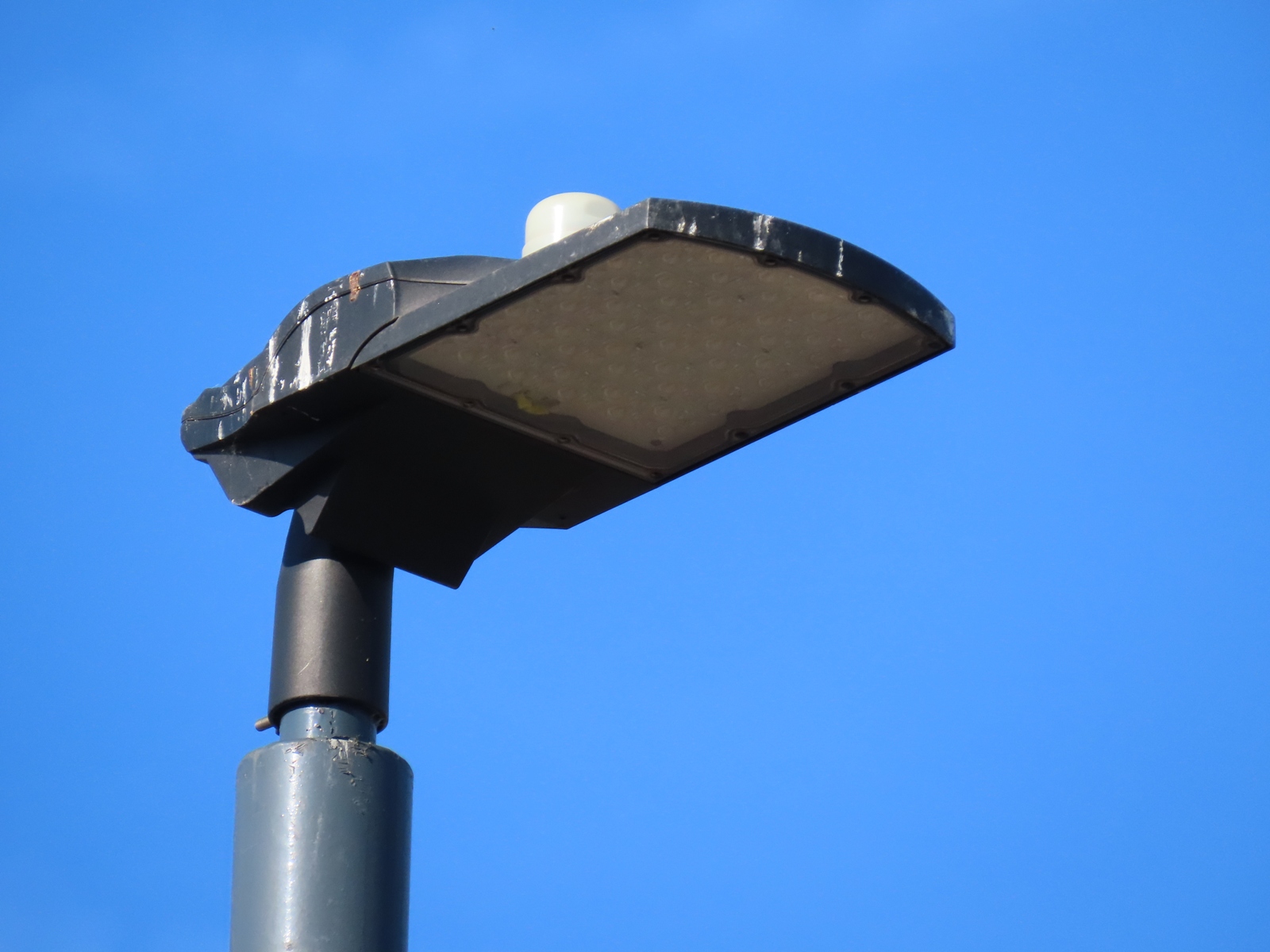 These lanterns rely on Telensa radio nodes to control their operation.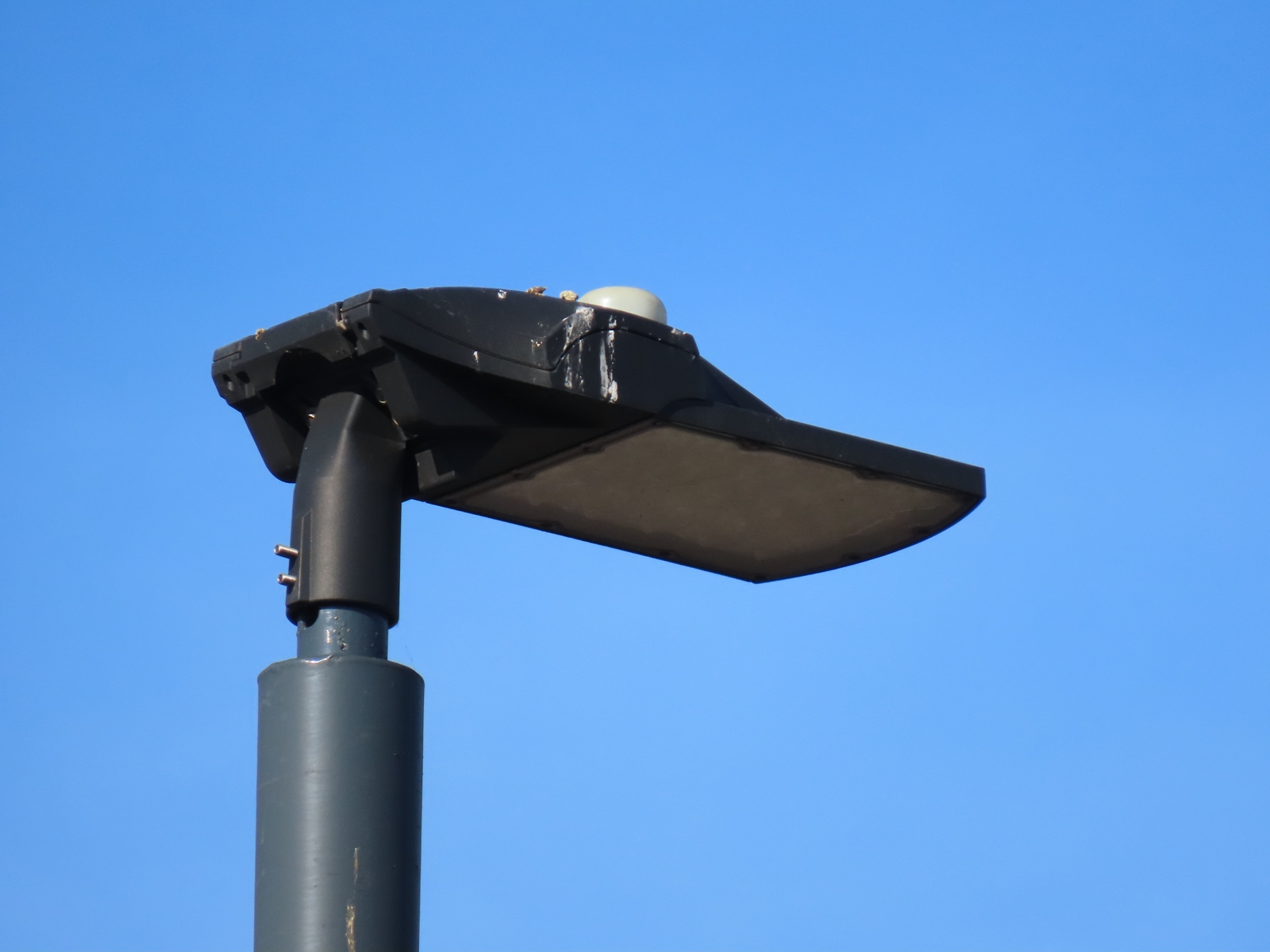 25 groups of four LEDs (i.e. 100) make up the arrays on these lanterns; this is the maximum number of LEDs that the Midi can accommodate.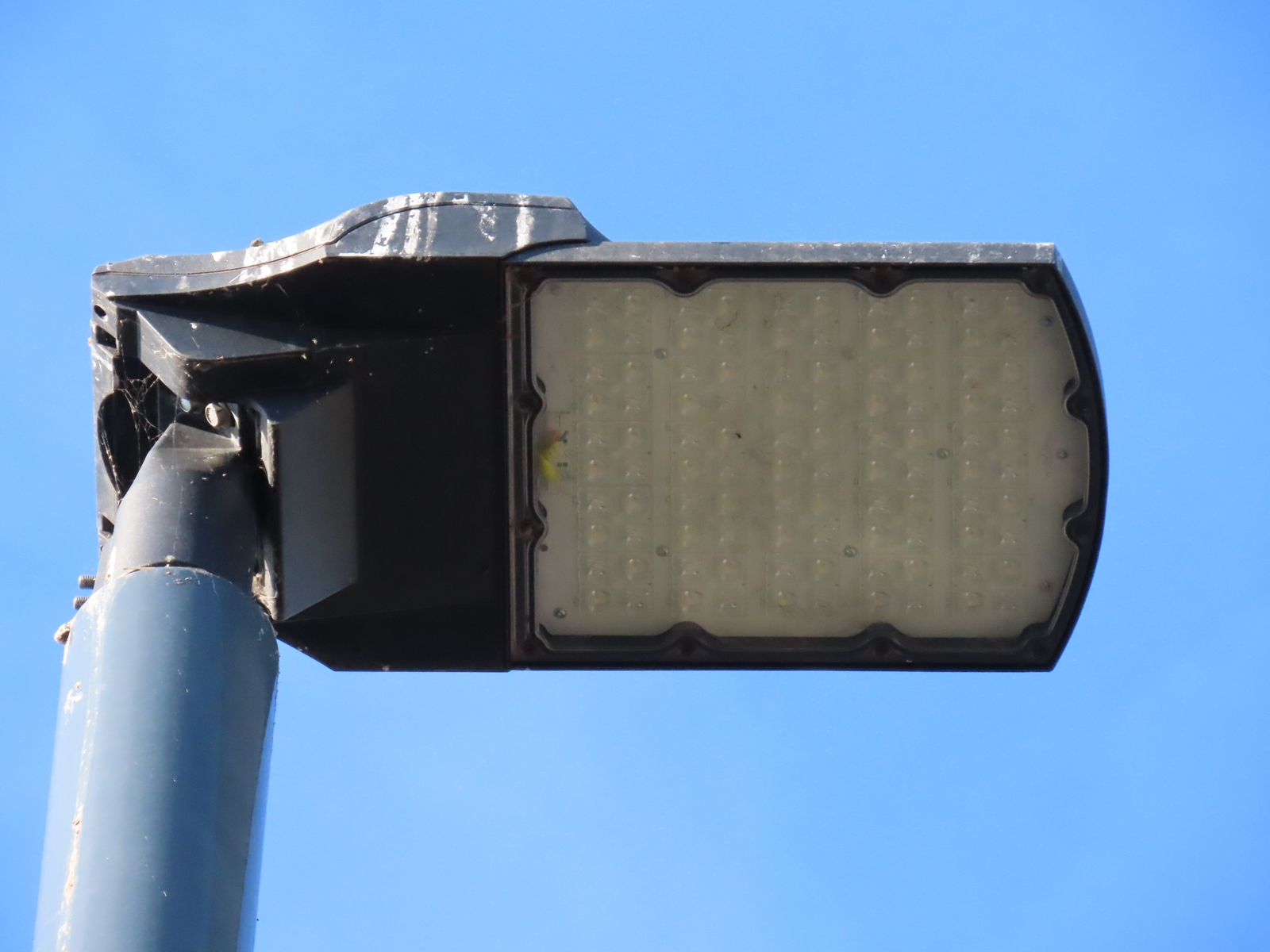 The columns reduce to 10 m in height in the junction mouth of Bellmore Way, before reducing again (to 8 m) in Bellmore Way itself.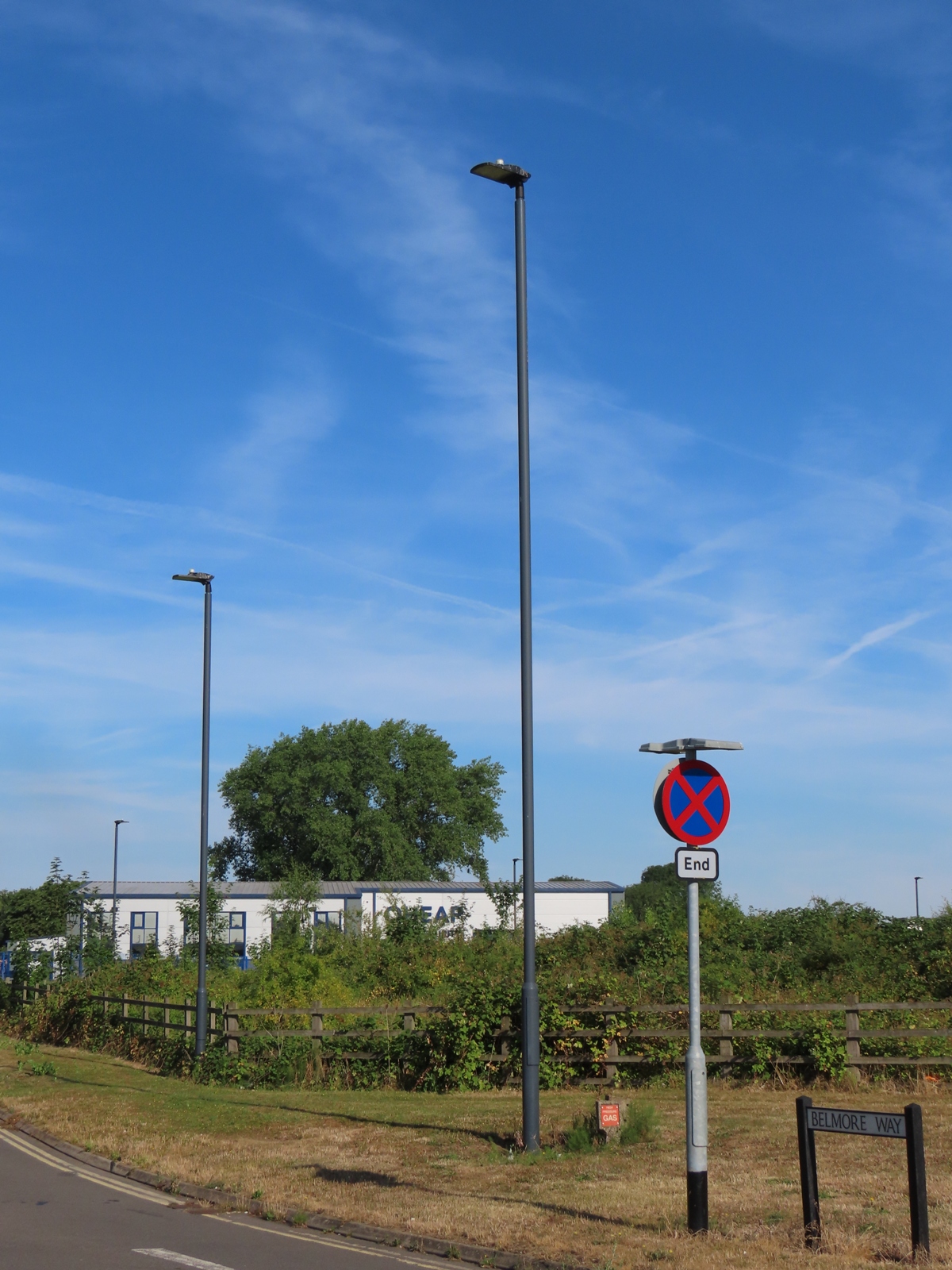 With the lanterns having been installed for around five years by the time that these pictures were taken, they had had plenty of time to serve as perches for the local ornithological population!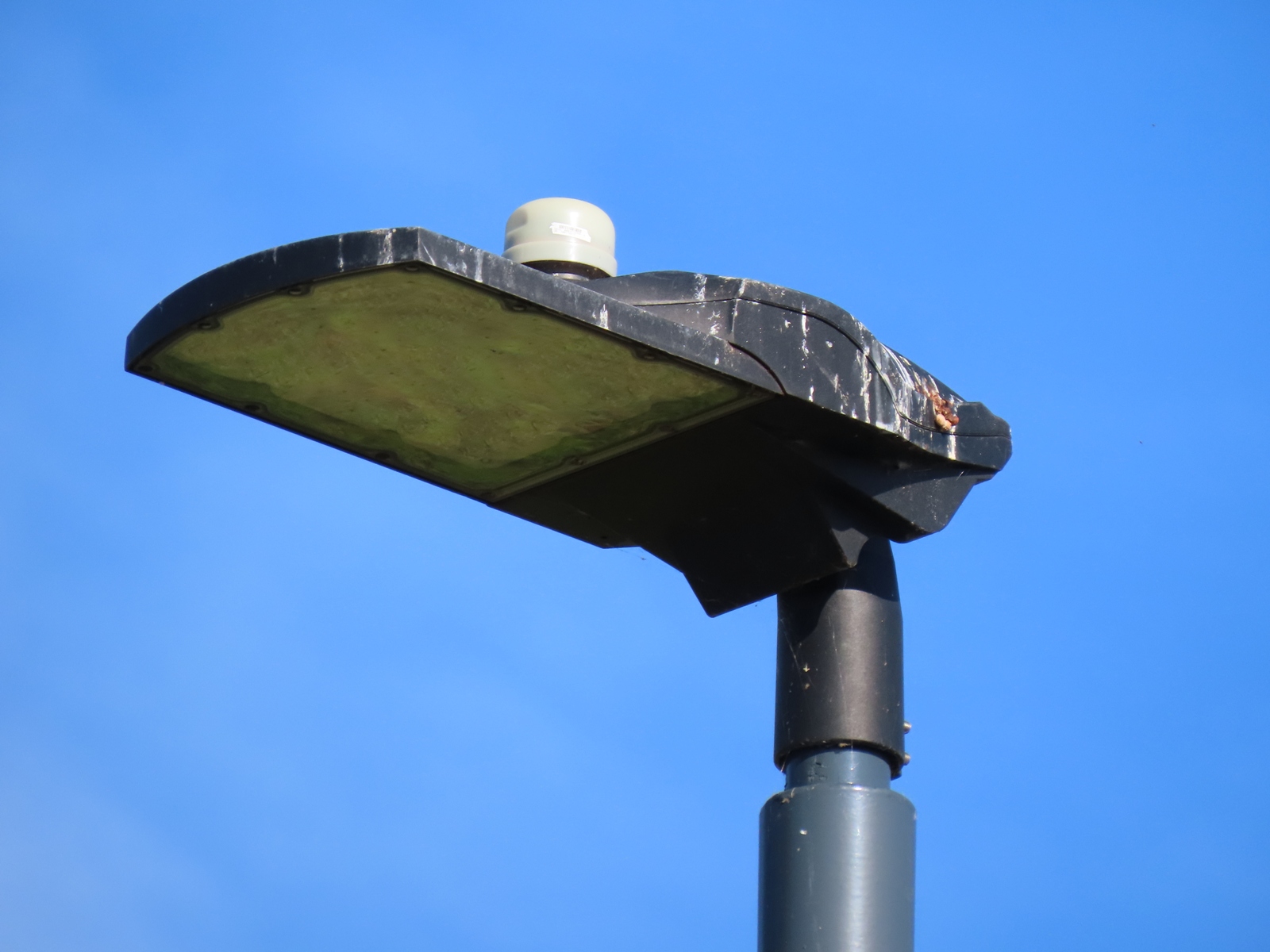 The reduction in mounting height allowed for a reduction in LEDs too - the quantity here is 68. Notice that the lens covering one of the front groups of four LEDs has detached, and has slid to the back of the LED array.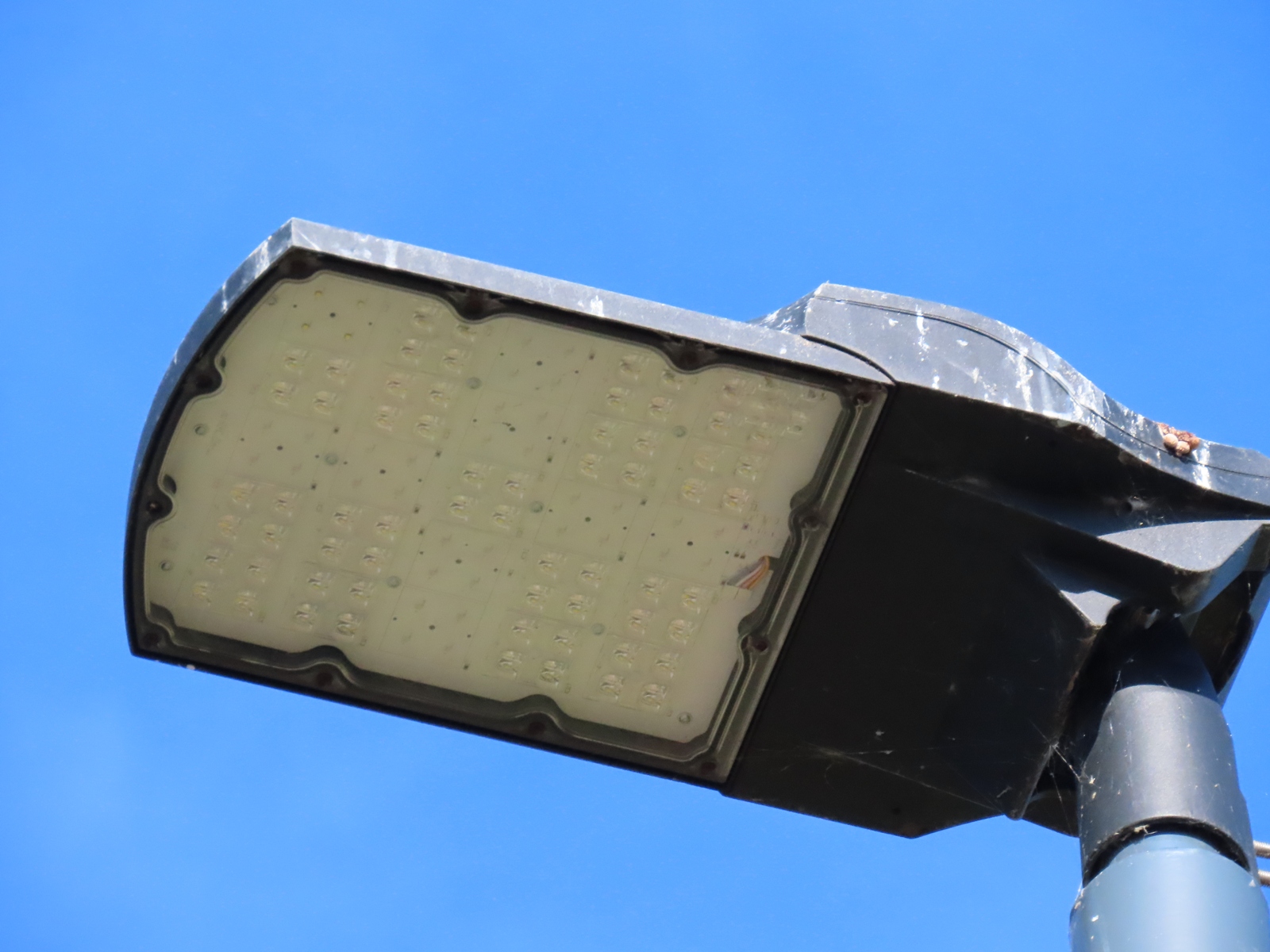 This part of Bellmore Way runs parallel to Raynesway itself, which (at the time of photographing) was still lit with Urbis ZX3s, also installed in the early 2010s.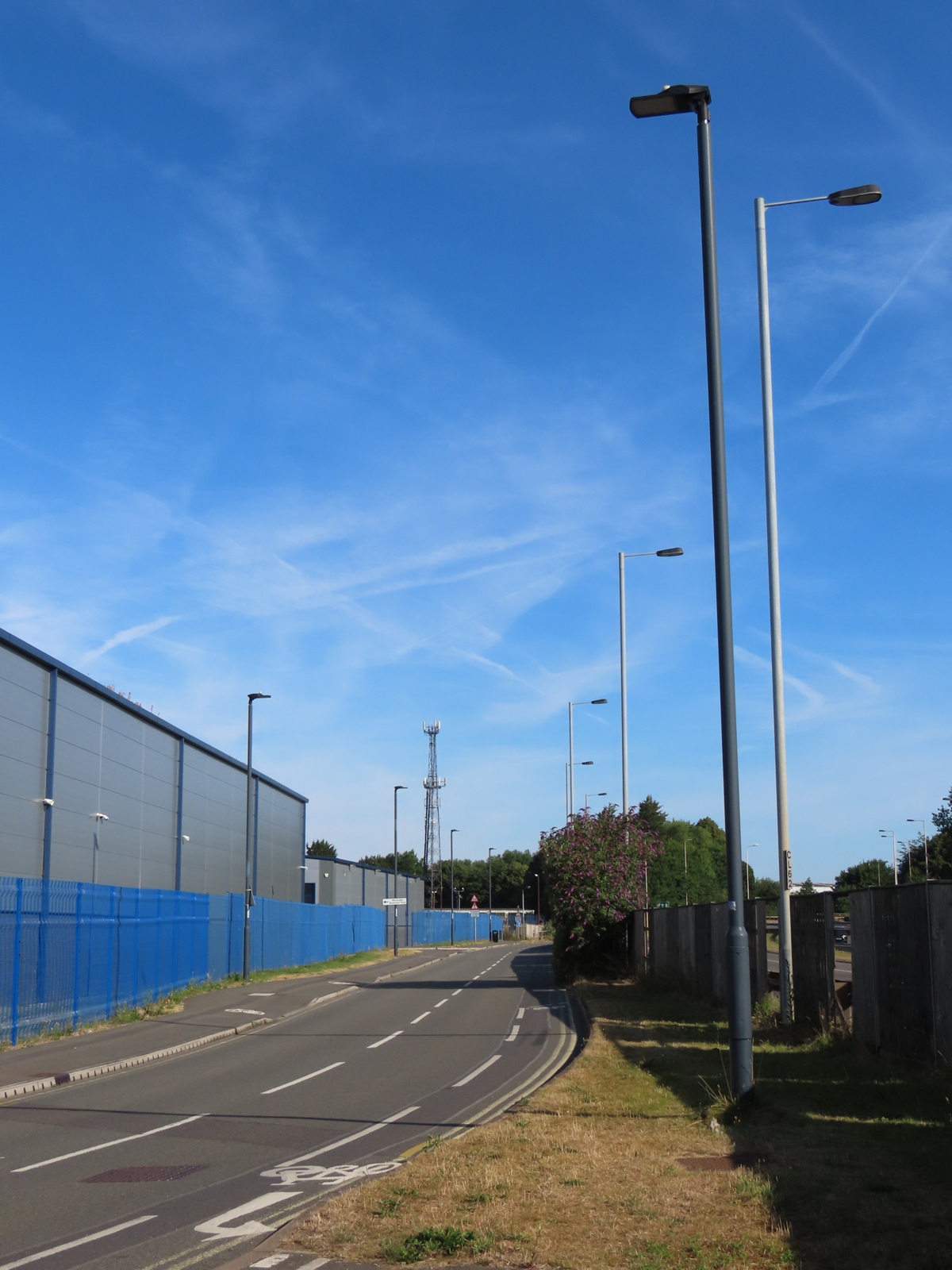 These Midis also have a 68 LED array, but are likely to operate at a lower drive current, which would result in a reduced wattage and brightness.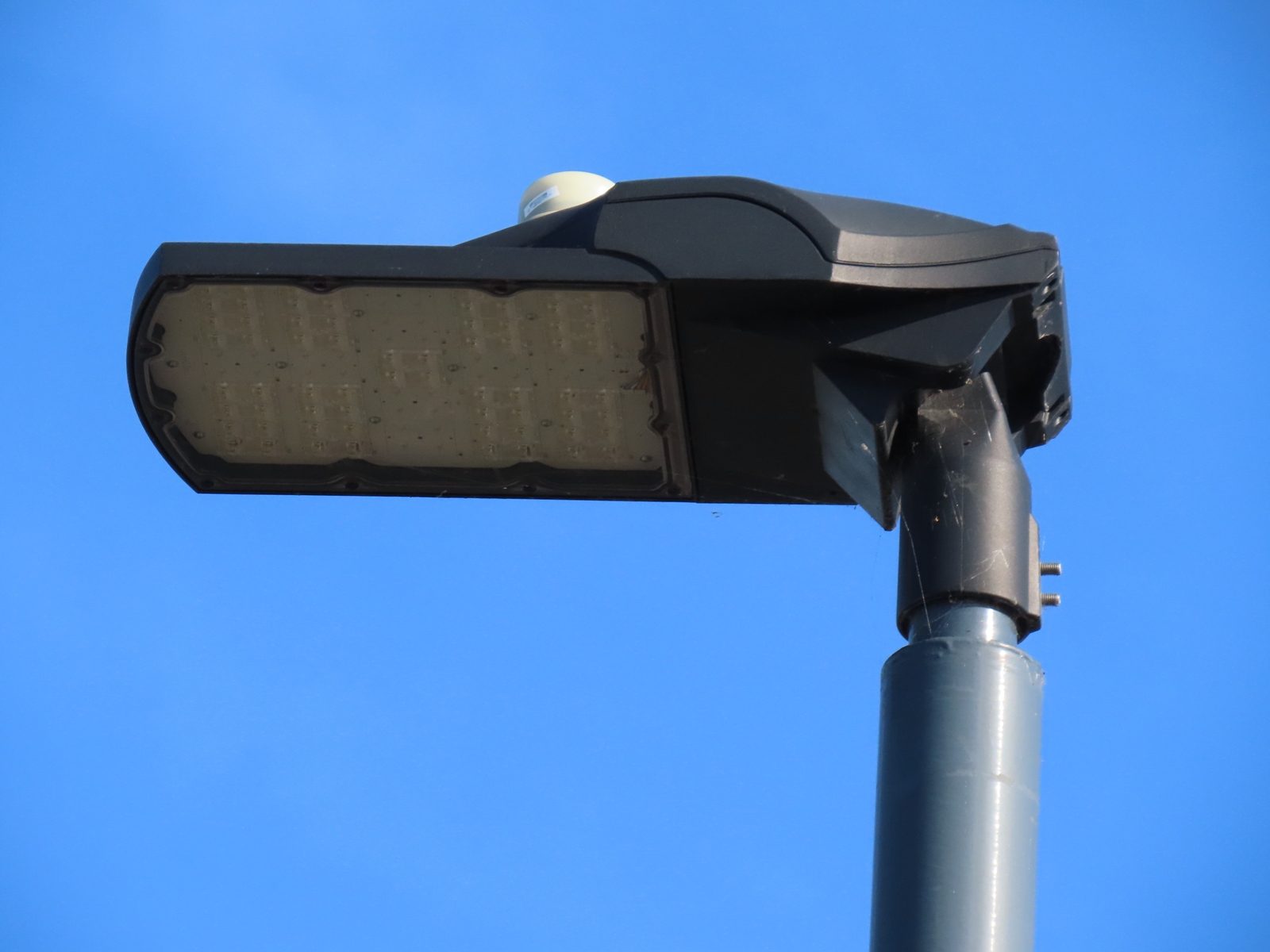 ASD Lighting produced their own video to demonstrate these lanterns; this can be viewed below:
---
BACK TO LOCAL SIDE-ENTRY LANTERNS PAGE
CLICK HERE TO MAKE A MONETARY DONATION
© 2002 - English Street Lights Online