Local Philips DigiStreets
Two examples of the BGP 760 (Micro) version of the DigiStreet LED lantern were installed at the start of a new housing development in Bullbridge - the site of the former Stevenson's Dyers. These appear to have been installed in error, as the rest of the Development is lit with CU Phosco P852 lanterns, and indeed, these two columns should have been fitted with the same. Whether the DigiStreets are a temporary measure or not, we wait to see, but they do make a change from the P852, which had become commonplace throughout Derbyshire by 2022.
This column is the first to be seen after leaving Bullbridge Hill.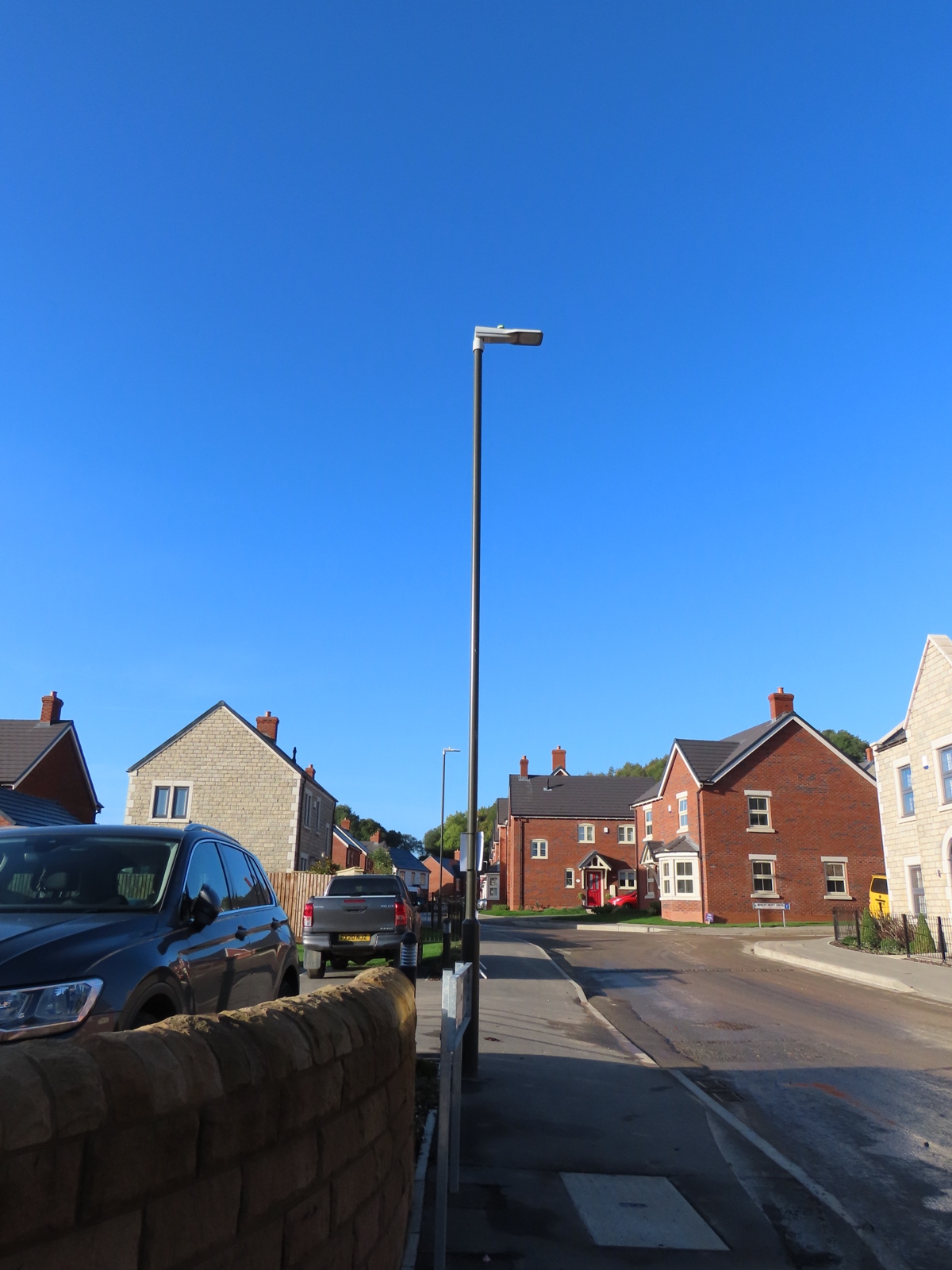 Although the photocell appears to be a Zodion SS9-DLS part-night unit, owing to its green casing, it is actually an SS6 all-night photocell, rated at 20 Lux.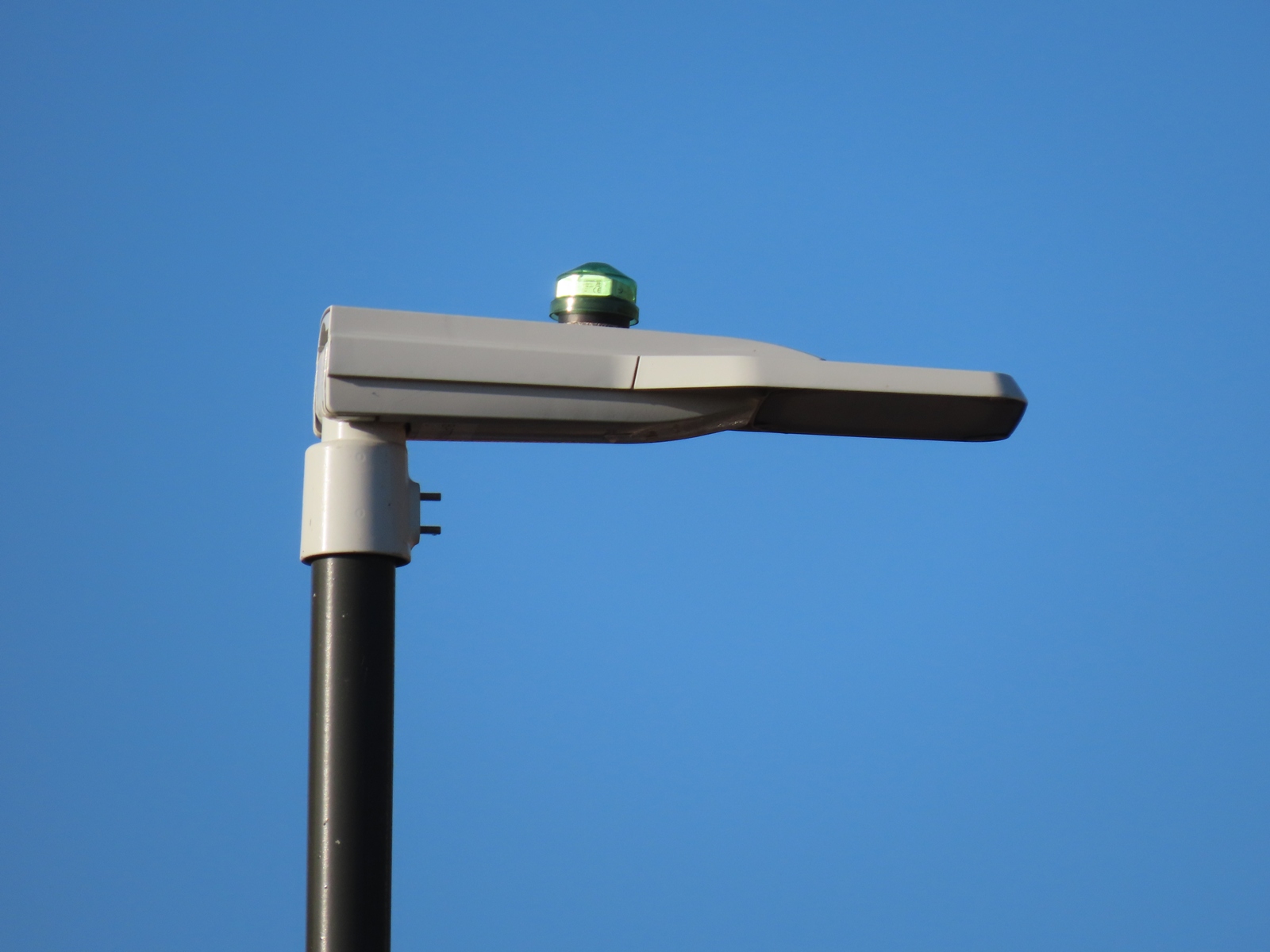 Twenty individual LEDs make up the overall light source in this lantern.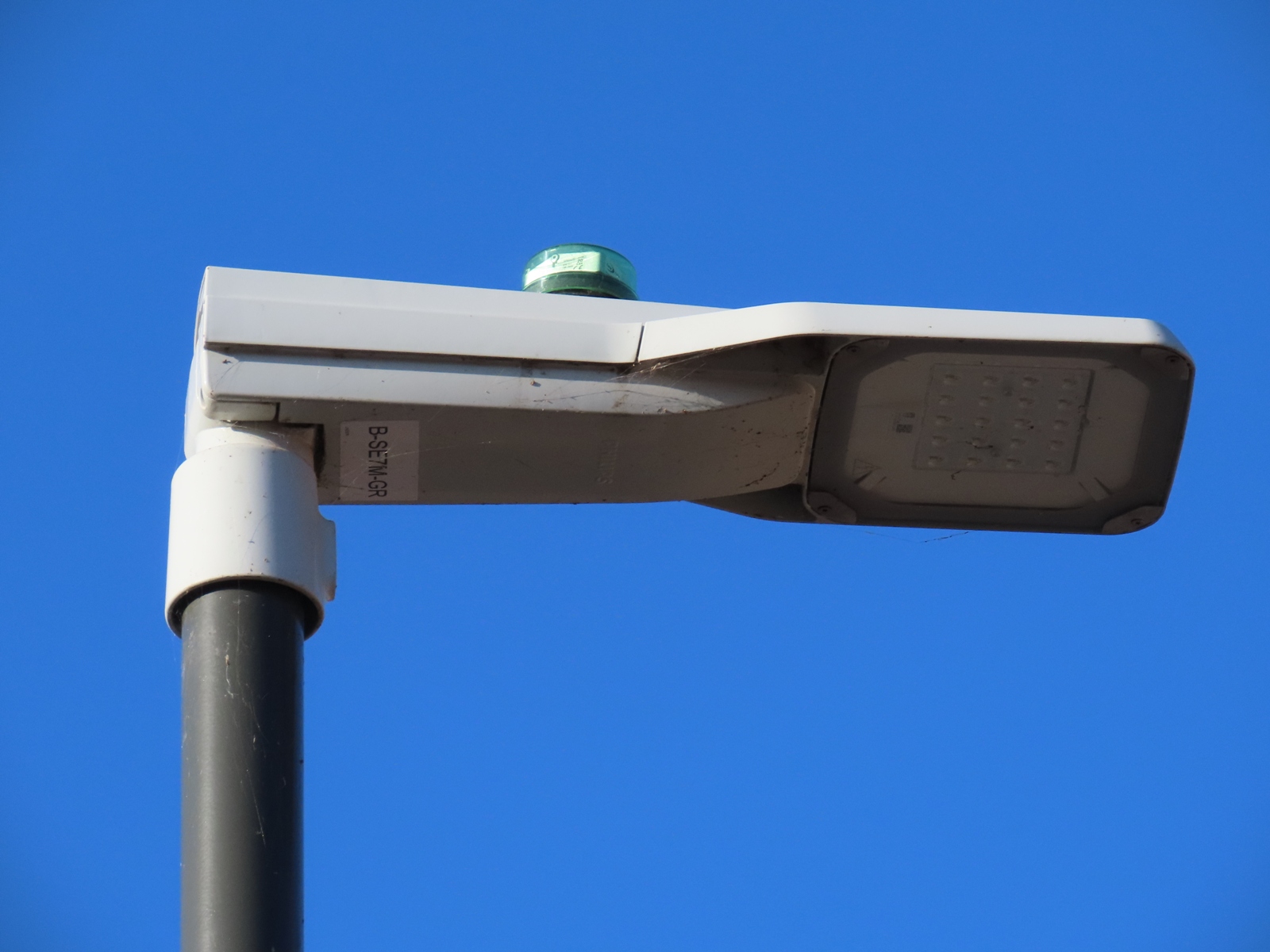 An identification label B-SE7M-GR is attached to the underside of the lantern.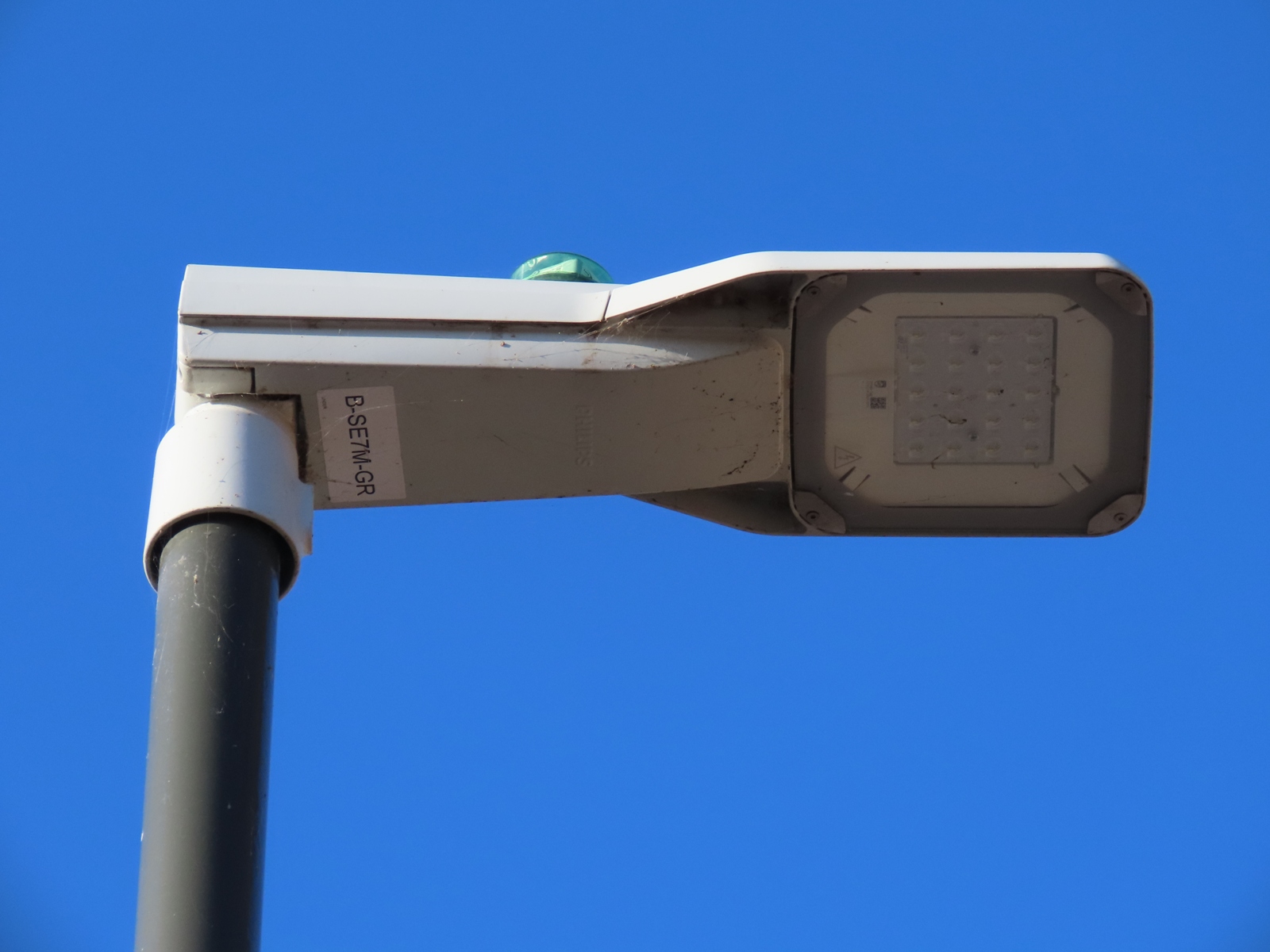 ---
BACK TO LOCAL SIDE-ENTRY LANTERNS PAGE
CLICK HERE TO MAKE A MONETARY DONATION
© 2002 - English Street Lights Online