Local Thorn Civics
The Civic underwent a brief spell of popularity in Derby in 2004-5; usually being used for relighting schemes. 57 W PL-T and 70 W SON/Metal Halide was usually the lamp choice for the Civic 1, whilst 150 W SON was used in the larger Civic 2.
This 70 W SON Civic 1 can be seen in Normanton Park. There are a mixture of 'regular' Civics (such as this one) and the 'anti-vandal' version (whereby the bowl clips are screwed down) fitted on the paths around the park. Previously, Vandalite Skye lanterns were fitted to these columns (and Abacus AM301s before that), but the low column heights made the lanterns easy targets for vandals, and so the Civics were brought in to replace the whole lot - some of these have themselves since been replaced with WRTL Arc lanterns. Notice the length of column painted black - this is anti-climb paint.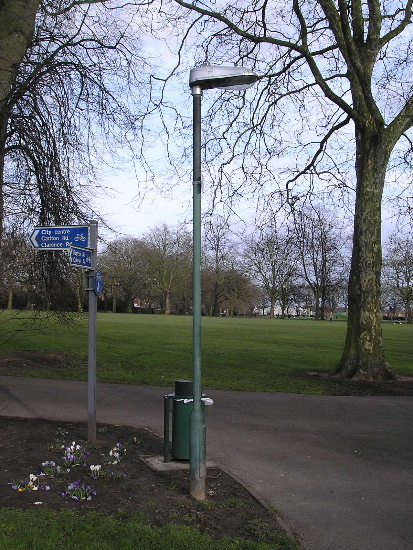 From the Damaged / Vandalised lanterns page are these two vandalised 57 W PL-T Civics on a footpath in Littleover.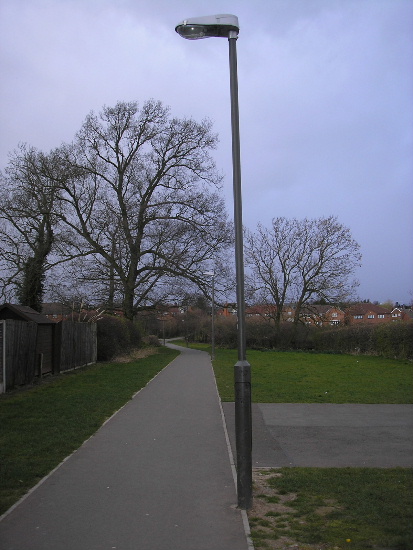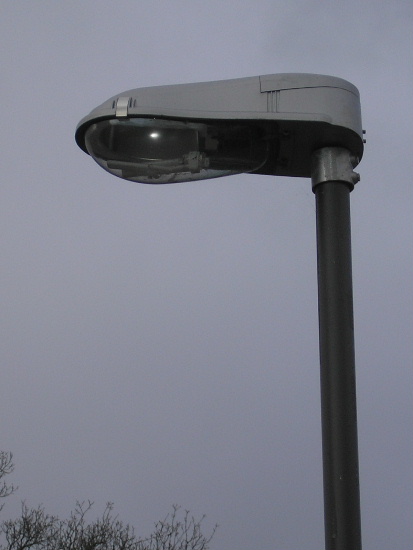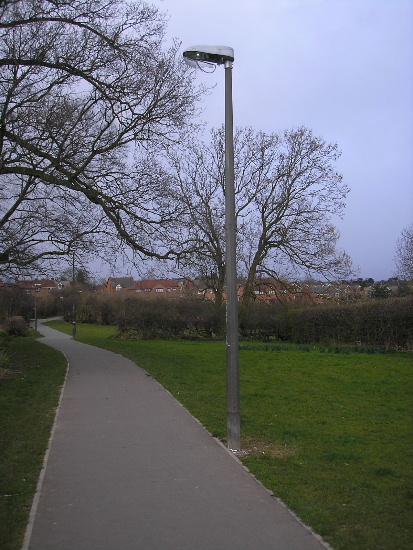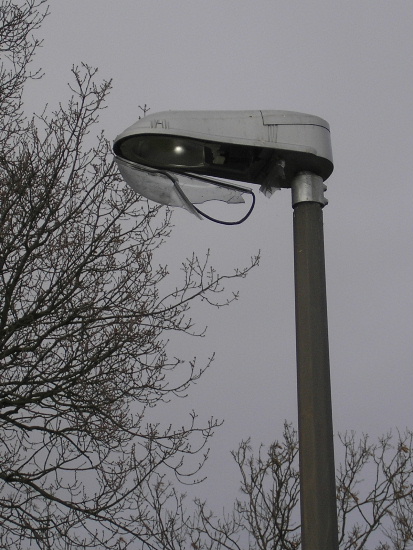 This 70 W Civic 1 provides a third of the night-time illumination to a small roundabout at the end of a road on an industrial estate in Chesterfield.
The tilt created by the hockey stick column in turn situates the lantern at a rather steep angle.
Photographs of many 150 W SON Civic 2s can be seen on the Station Road Replacements page.
---
BACK TO LOCAL SIDE-ENTRY LANTERNS PAGE
CLICK HERE TO MAKE A MONETARY DONATION
© 2002 - English Street Lights Online