Local Thorn Pilotes
The Pilote is not a popular lantern in the UK - however a number can be spotted on the A516 and parts of the A38 through Derby. These were installed in the mid-1990s at the time when Thorn's lamp division was being taken over by GE. 150 W lamps are used in all cases.
These two Pilotes are to be found on the A516 and are fitted to an Abacus single-door column. Along with two others, the column supporting these lanterns was removed in early 2017, in order to facilitate a contra-flow system on the bypass. The columns were reinstated in July of the same year, although the Pilotes had been removed, the bracket outreaches reduced, and Urbis Ampera LED lanterns fitted instead.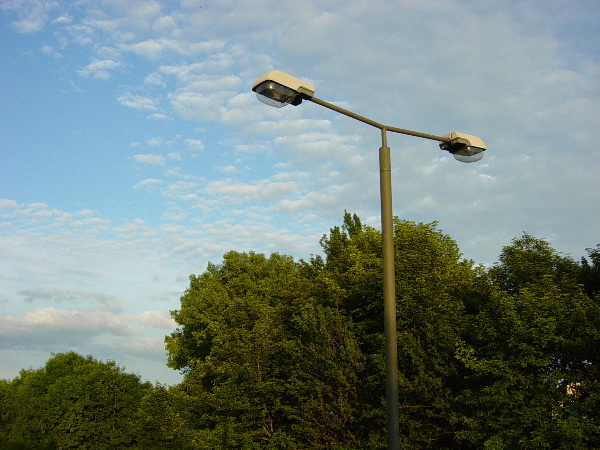 Just down from the previous example is this single-armed example. The control point for this stretch of lights is behind this column (not shown here).
Wednesday, 1st December 2010 saw most of Derbyshire covered in a thick blanket of snow. The photograph below shows the Pilotes on the above road during this time.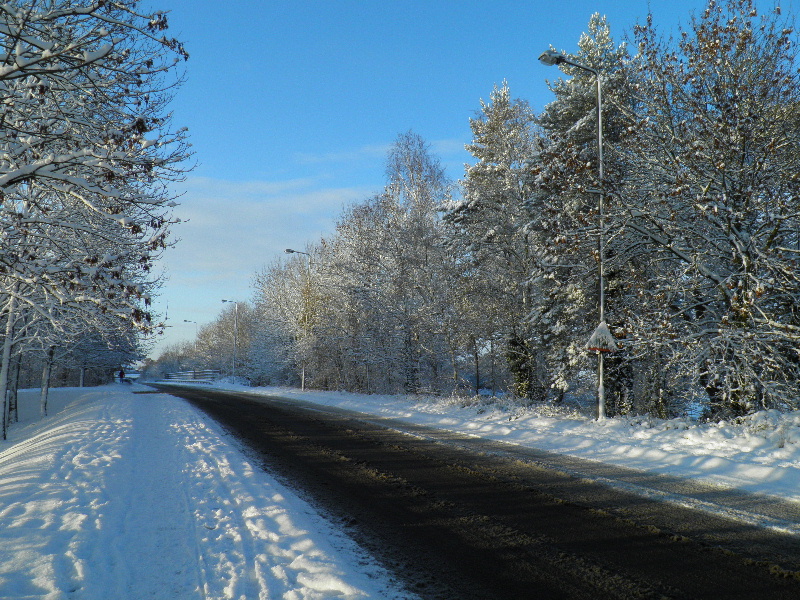 The heat emitted from the lanterns operating overnight prevented a significant build-up of snow on the actual lantern canopies (although the temperature had reduced sufficiently after the lanterns had deactivated at dawn for icicles to form); however, the column and bracket were suitably covered.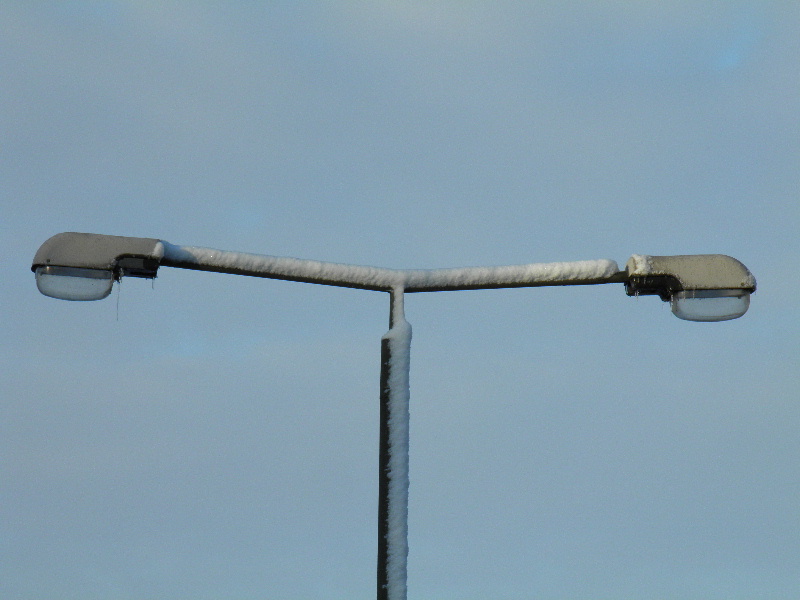 ---
BACK TO LOCAL SIDE-ENTRY LANTERNS PAGE
CLICK HERE TO MAKE A MONETARY DONATION
© 2002 - English Street Lights Online