Local Thorn Pilotes
The Pilote is not a popular lantern in the UK - however a number can be spotted on the A516 and parts of the A38 through Derby. These were installed in the mid-1990s at the time when Thorn's lamp division was being taken over by GE. 150 W lamps are used in all cases.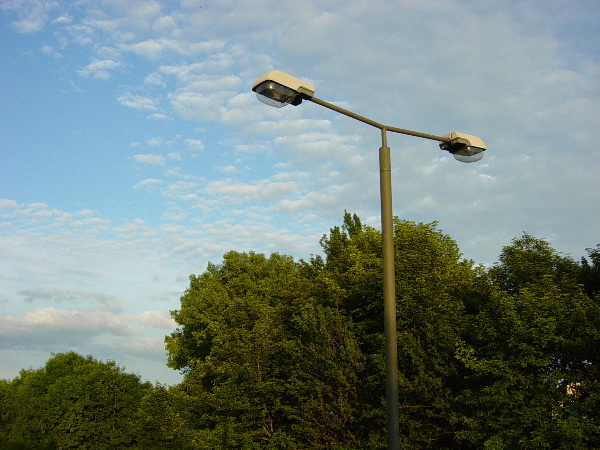 These two Pilotes are to be found on the A516 and are fitted to an Abacus single-door column.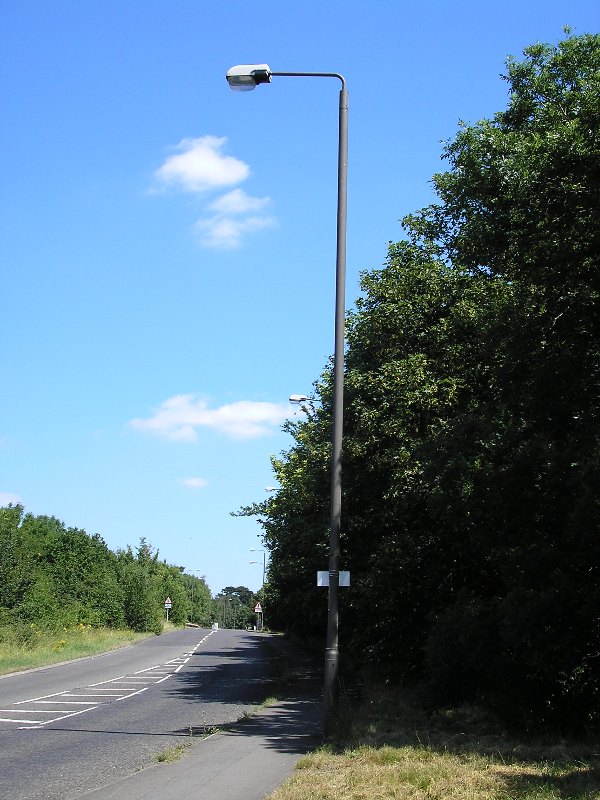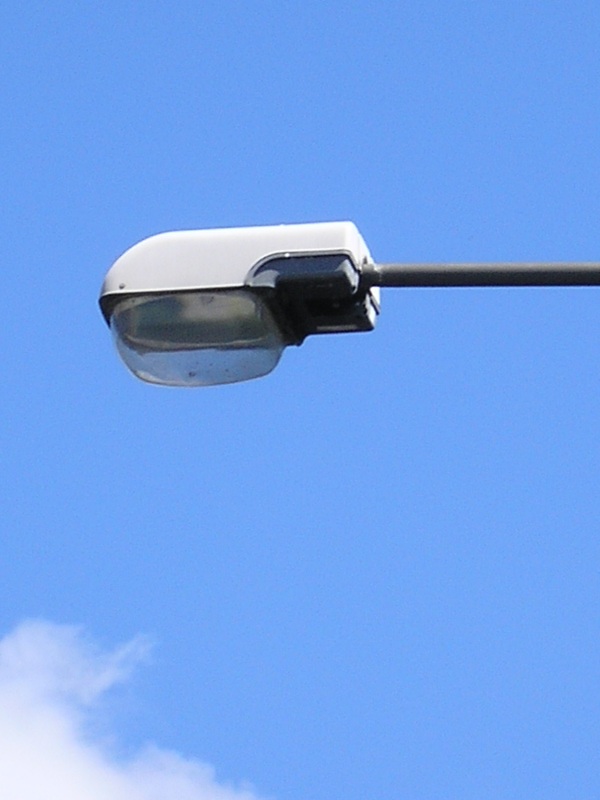 Just down from the previous example is this single-armed example. The control point for this stretch of lights is behind this column (not shown here).
Wednesday, 1st December 2010 saw most of Derbyshire covered in a thick blanket of snow. The photograph below shows the Pilotes on the above road during this time.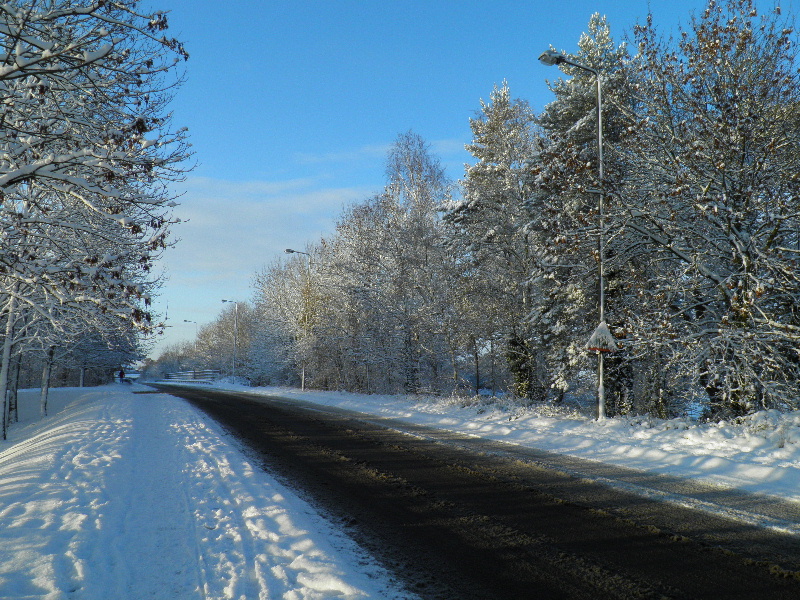 The heat emitted from the lanterns operating overnight prevented a significant build-up of snow on the actual lantern canopies (although the temperature had reduced sufficiently after the lanterns had deactivated at dawn for icicles to form); however, the column and bracket were suitably covered.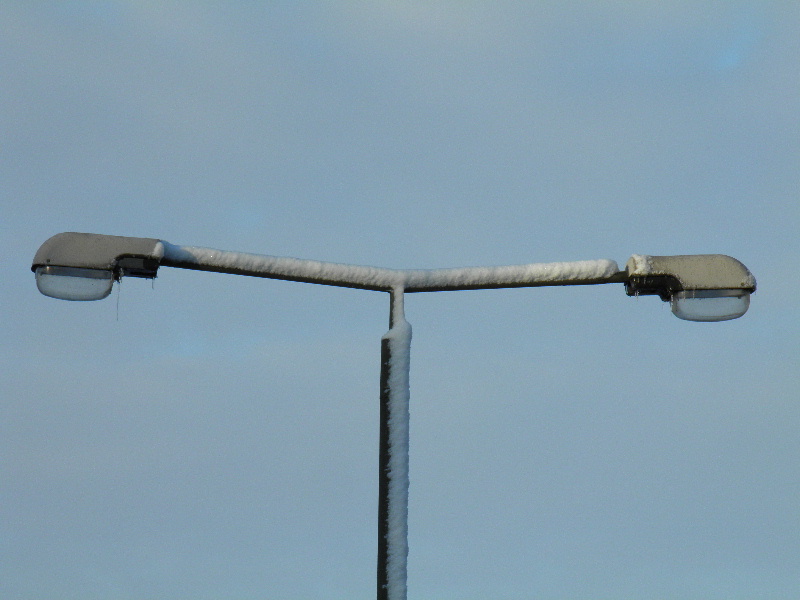 ---
BACK TO LOCAL SIDE-ENTRY LANTERNS PAGE
CLICK HERE TO MAKE A MONETARY DONATION
© 2002 - English Street Lights Online