Local Thorn Rigas
The Riga is a fairly rare lantern in Derbyshire; it was typically used as a replacement for Group B SOX lanterns prior to the use of the WRTL Arc lantern.
This Riga is located in Bakewell, and looks to have been installed for a while as the bowl is covered in cobwebs.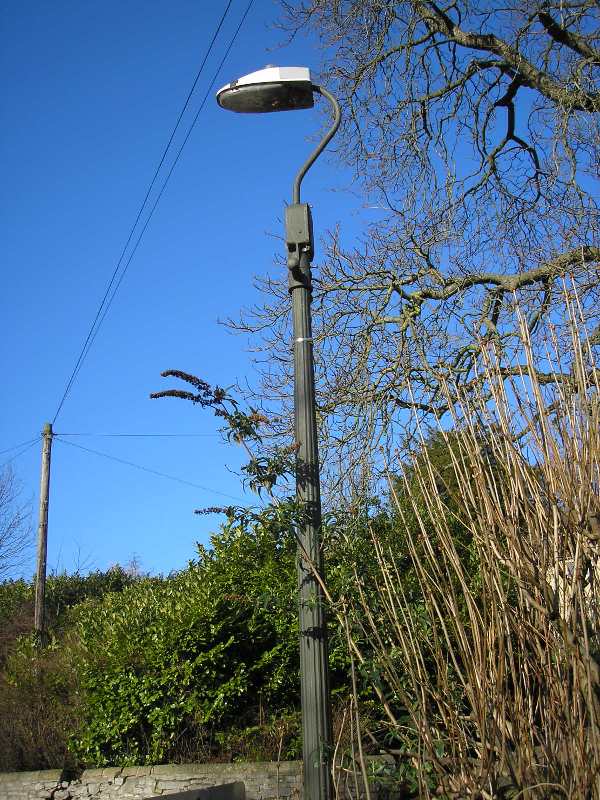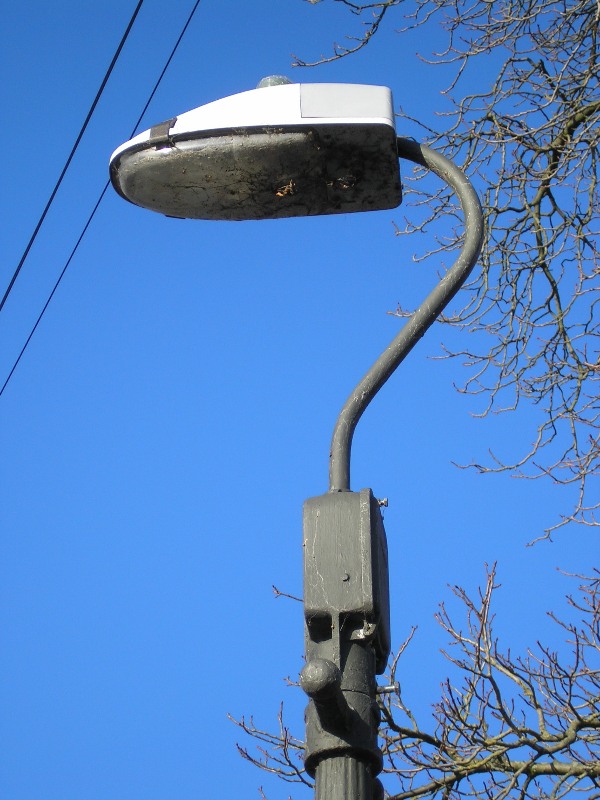 This Riga in Belper is also attached to a cast iron column.
The rear section of this lantern was slightly ajar when photographed.
---
BACK TO LOCAL SIDE-ENTRY LANTERNS PAGE
CLICK HERE TO MAKE A MONETARY DONATION
© 2002 - English Street Lights Online