Local GEC Z8600s (aka WRTL MRL 6s)
Z8600s were briefly used in parts of the City Centre to replace failed main road lanterns. I would say that they were probably installed towards the end of the 1980s and for the first year or so of the 1990s. All examples are fitted with polycarbonate bowls.
This Z8600 on St Peter's Churchyard was probably installed when the column was erected. A SON-E lamp is fitted - possibly 150 W.
Around the corner, on Green Lane, is this Z8600 on an 8 m Stewart and Lloyd column. The column clearly hasn't been repainted for a while as the specs of mica are visible in the finish. The column would probably have replaced an Alpha 3 at some point. A SON-T lamp is fitted in this lantern.
Time was nearly up for this dayburning Z8600/MRL 6 on Stafford Street towards the end of 2010, as new columns supporting Urbis Cabrios had been installed in preparation for the completion of Derby's Inner Ring Road.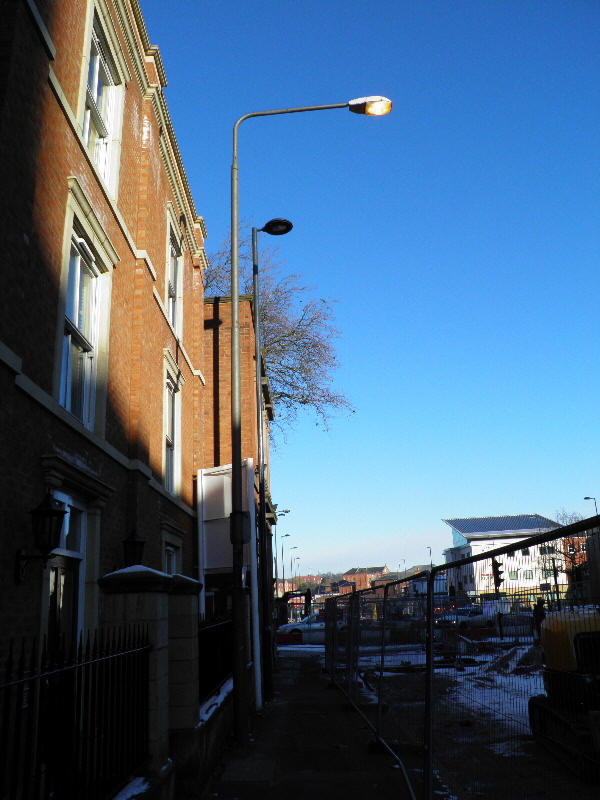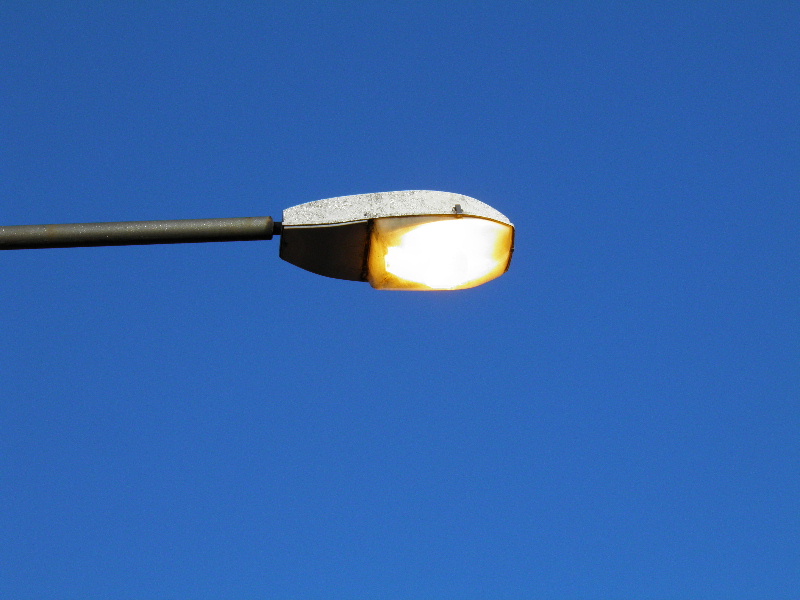 For photographs of the MRL 6 in my collection, please click here.
---
BACK TO LOCAL SIDE-ENTRY LANTERNS PAGE
CLICK HERE TO MAKE A MONETARY DONATION
© 2002 - English Street Lights Online