Local Urbis Cabrios
Urbis Cabrios started to appear in Derby in late 2008, initially to complement the modern appearance of the newly landscaped 'Cathedral Green' area and later to relight the section of London Road in Alvaston adjacent the main shopping area. The lantern is also used on parts of the completed Inner Ring Road. The main road Cabrios are each fitted with two Cosmo-White lamps (either 90 W or 140 W) although unlike the twin-lamp Atlas Alpha 8s used in Derby in days gone by, I do not think that the lanterns are wired in such a way that one lamp extinguishes at midnight until early morning.
This Cabrio is one of several installed on Full Street, adjacent the Cathedral Green area. Incidentally, the 'Derby Rocket' carbon arc column is located to the right of where these photographs were taken.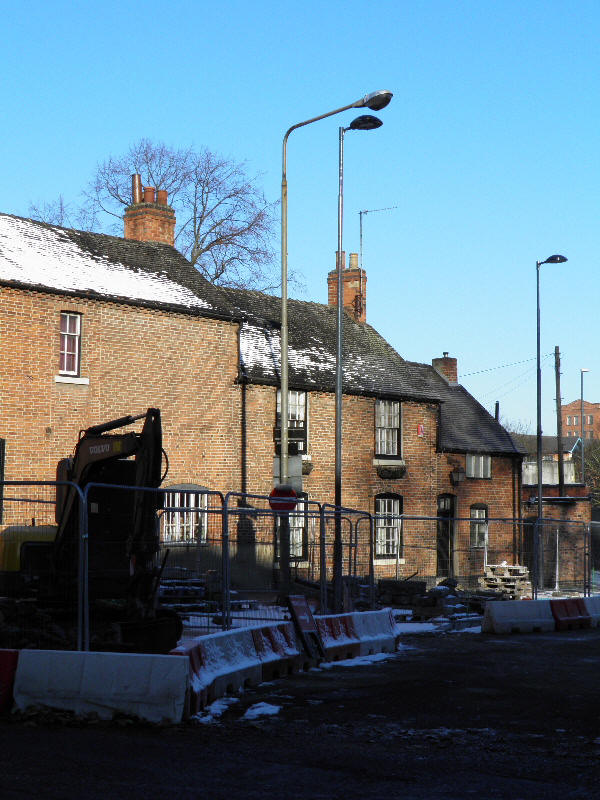 Time was nearly up for this integrally-geared Thorn Alpha 3 on Ford Street towards the end of 2010, as new columns supporting Cabrios had been installed in preparation for the completion of Derby's Inner Ring Road.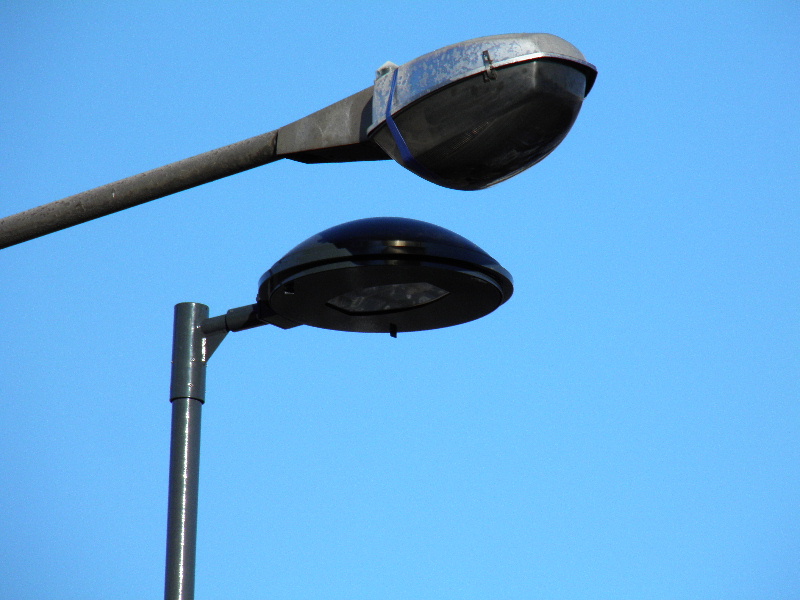 Similarly, this GEC Z8600 / WRTL MRL 6 was also on borrowed time as a result of the road improvement scheme.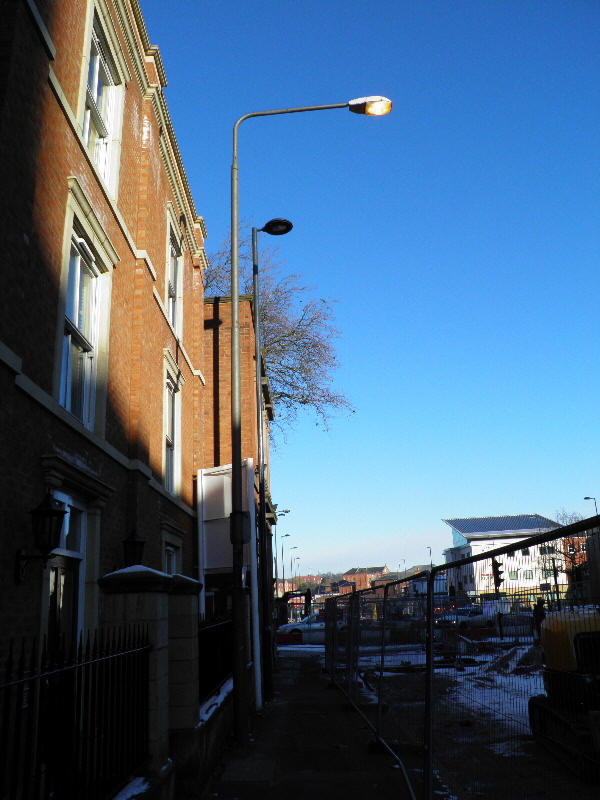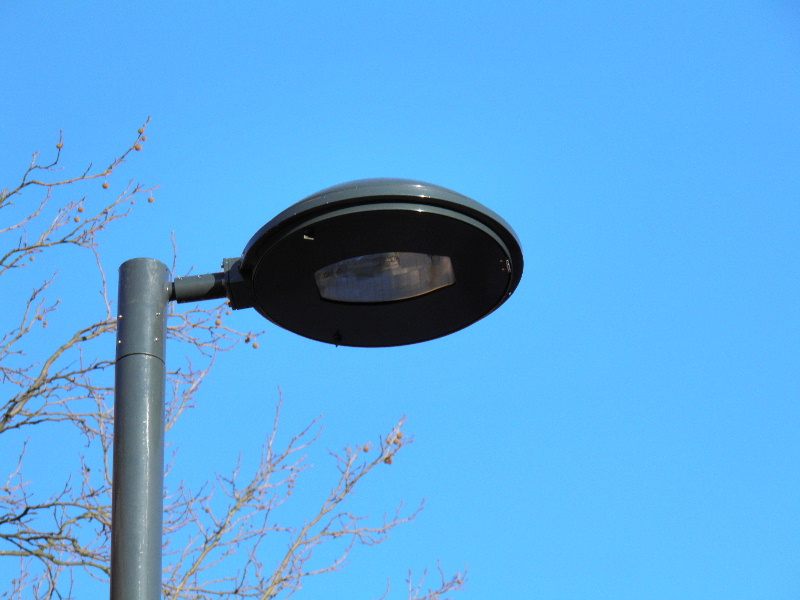 Columns supporting twin-lamp (main road) and single-lamp (footway) Cabrios appeared on Friar Gate at the same time. A column supporting a Thorn Alpha 8 lantern was due for removal here.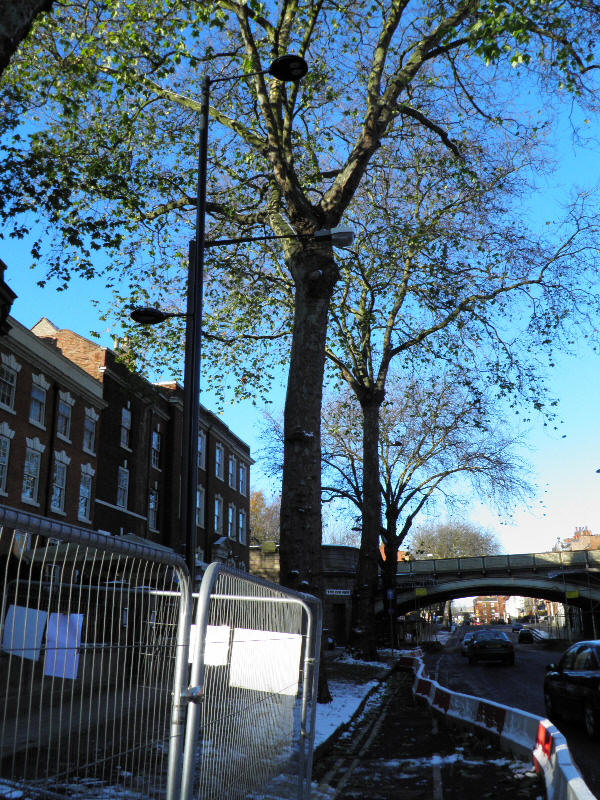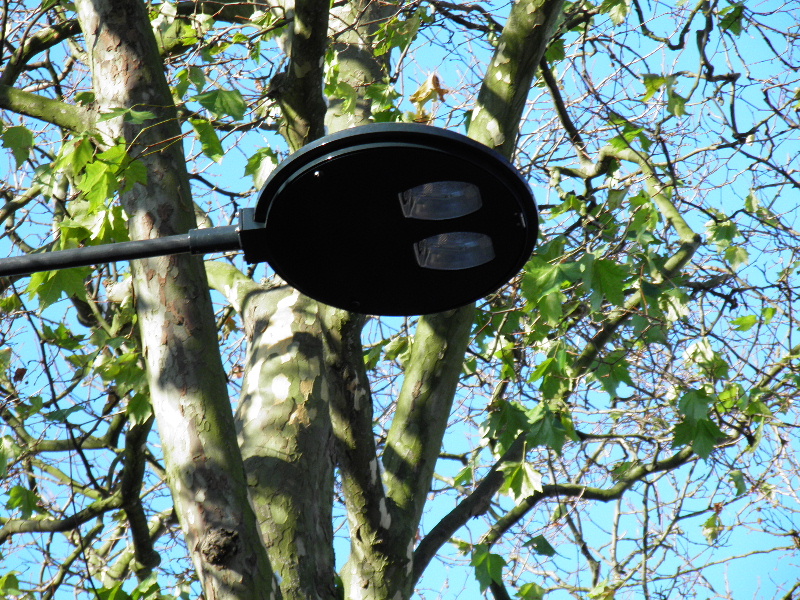 ---
BACK TO LOCAL SIDE-ENTRY LANTERNS PAGE
CLICK HERE TO MAKE A MONETARY DONATION
© 2002 - English Street Lights Online